MLB.com Columnist
Mike Bauman
7 offseason additions pay off for KC
Moore made moves that weren't flashy, but made sense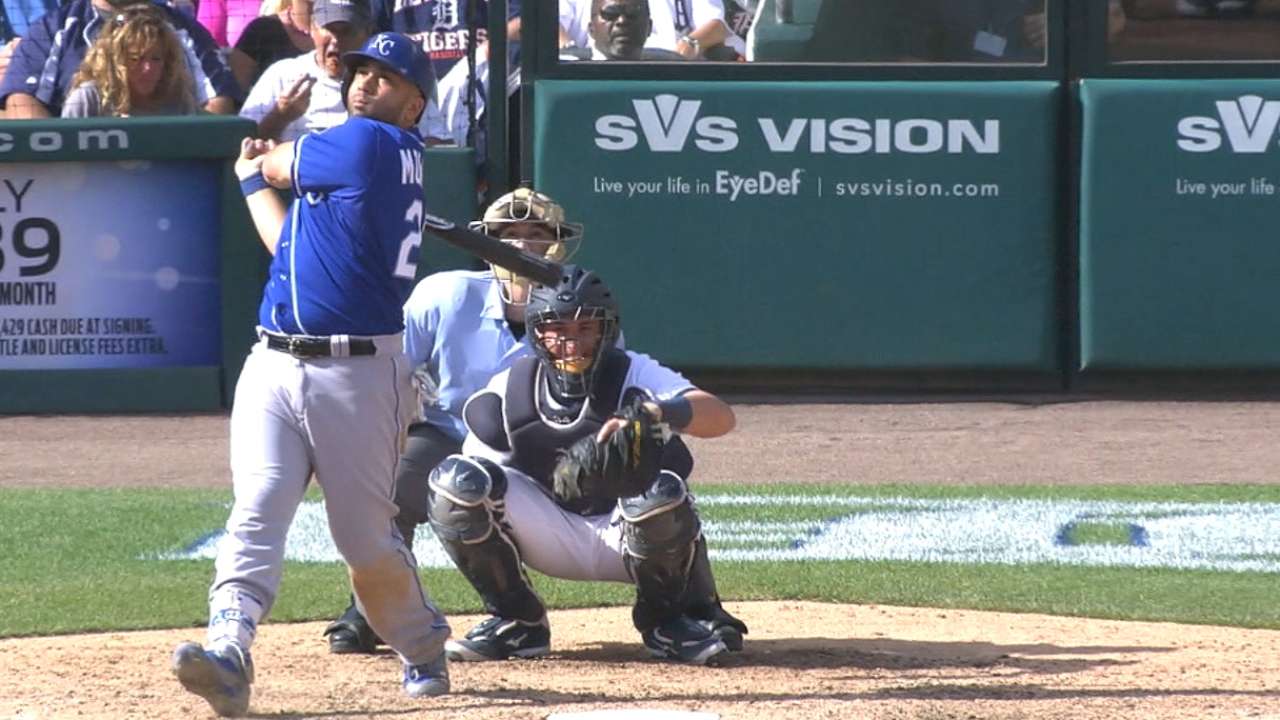 Sometimes the best offseason acquisitions are neither the most publicized nor the most expensive.
Last offseason's work by the Kansas City Royals will prove that point. Senior vice president of baseball operations and general manager Dayton Moore acquired seven players. But there wasn't much fanfare involved. In fact, there was some criticism that the Royals had not done enough to bolster their position as defending American League champions.
The truth is that Moore and the Royals made seven very useful free-agent acquisitions in the offseason. Each and every one of the new players has been a significant contributor. Not at all coincidentally, with two weeks left in the regular season, Kansas City has an 11-game lead in the AL Central and leads Toronto by two games in the race for the league's best record and home-field advantage in the postseason.
Royals manager Ned Yost has been suitably impressed and suitably grateful.
"The offseason acquisitions that Dayton provided for us have all been very, very productive and a big part of our success," Yost said on Sunday.
Let's look at these individuals and what they have accomplished.
Kendrys Morales, designated hitter
It's a good day to examine Morales' contributions, because he just had an epic performance in a 10-3 victory Sunday at Detroit. With three home runs and a triple, Morales set a franchise record with 15 total bases. He became just the seventh player since 1900 to have three home runs and a triple in the same game.
• Kendrys belts 3 HRs as KC nears Central title
After a disappointing 2014 in which Morales was not signed until June and did not have his usual production, Kansas City signed him and has not been disappointed in the least. Morales has 21 homers, 105 RBIs and a slash line of .293/.355/.490.
Kris Medlen, starting pitcher
Medlen was one of the most intriguing additions. He was signed after having his second Tommy John surgery. After missing the 2014 season, the right-hander returned to the Majors in late July, pitching in relief. Subsequently given a chance to move into the rotation, Medlen has made six starts, pitching with consistent effectiveness. Overall with the Royals, he is 5-1 with a 3.51 ERA.
"Kris Medlen at the time was an under-the-radar signing, because we knew he wouldn't be ready until about the All-Star break," Yost said. "Dayton said all along that this kid could have a major impact for us after the All-Star break, and he really has."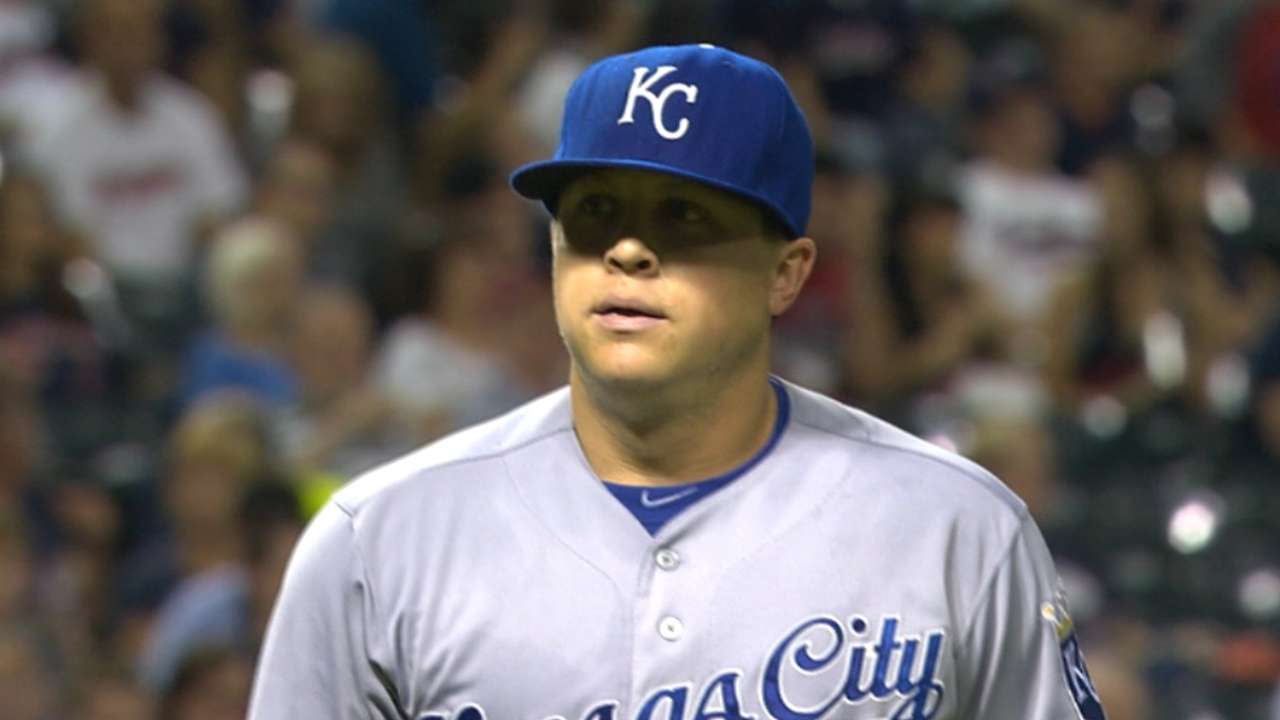 Ryan Madson, reliever
Another post-Tommy John pitcher, Madson had been a premier reliever, but had not pitched in the Majors since 2011. But the righty has been extremely effective and busy for Kansas City, putting up a 2.35 ERA, making 62 appearances.
Edinson Volquez, starting pitcher
Another free-agent signing, coming off a fine season with the Pirates, Volquez (13-8, 3.62 ERA) leads the Royals in victories, starts, strikeouts, innings pitched.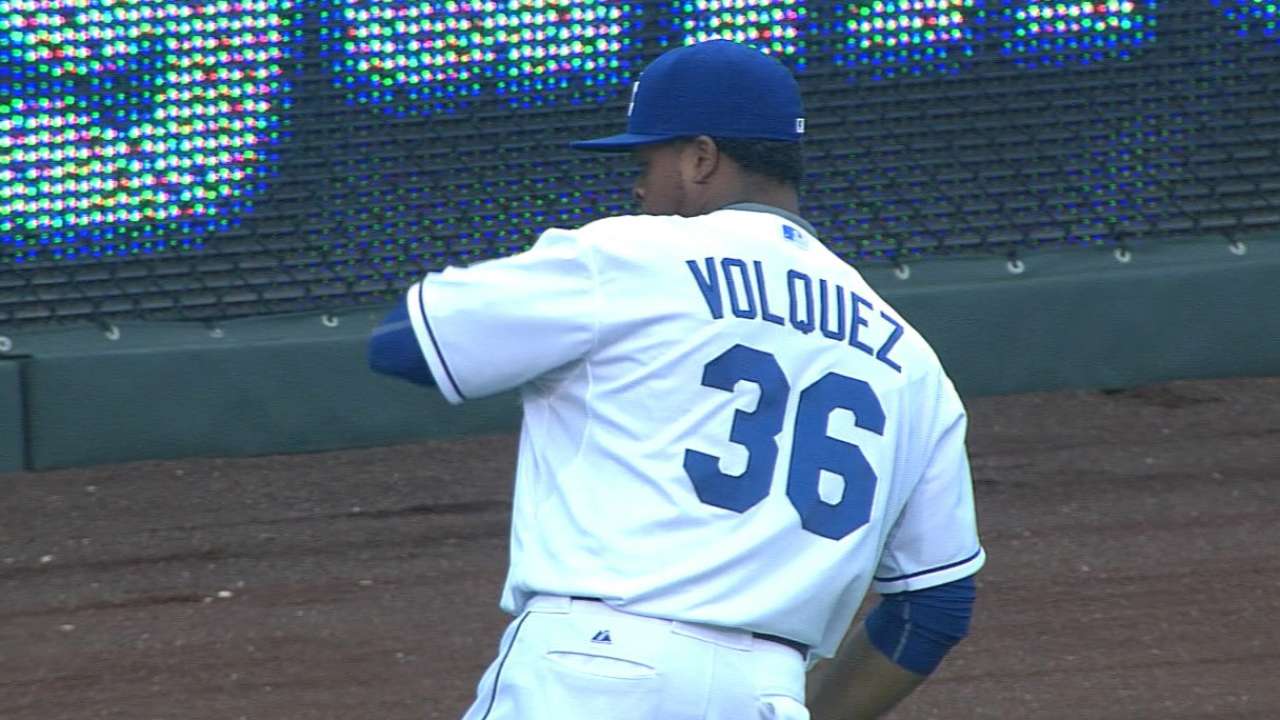 Chris Young, reliever/starting pitcher
An invaluable member of the pitching staff because of his versatility and effectiveness, Young, who signed with Kansas City in March, is 10-6 with a 3.29 ERA after making 16 starts and 16 relief appearances.
Alex Rios, outfielder
Rios suffered a broken left hand one week into the season and missed nearly seven weeks. That was a significant setback, but he has found his stroke. Rios has a 10-game hitting streak, during which he is hitting. 395.
"Alex Rios has gotten hot now," Yost said. "It's a shame that he broke his hand earlier in the year; that set him back."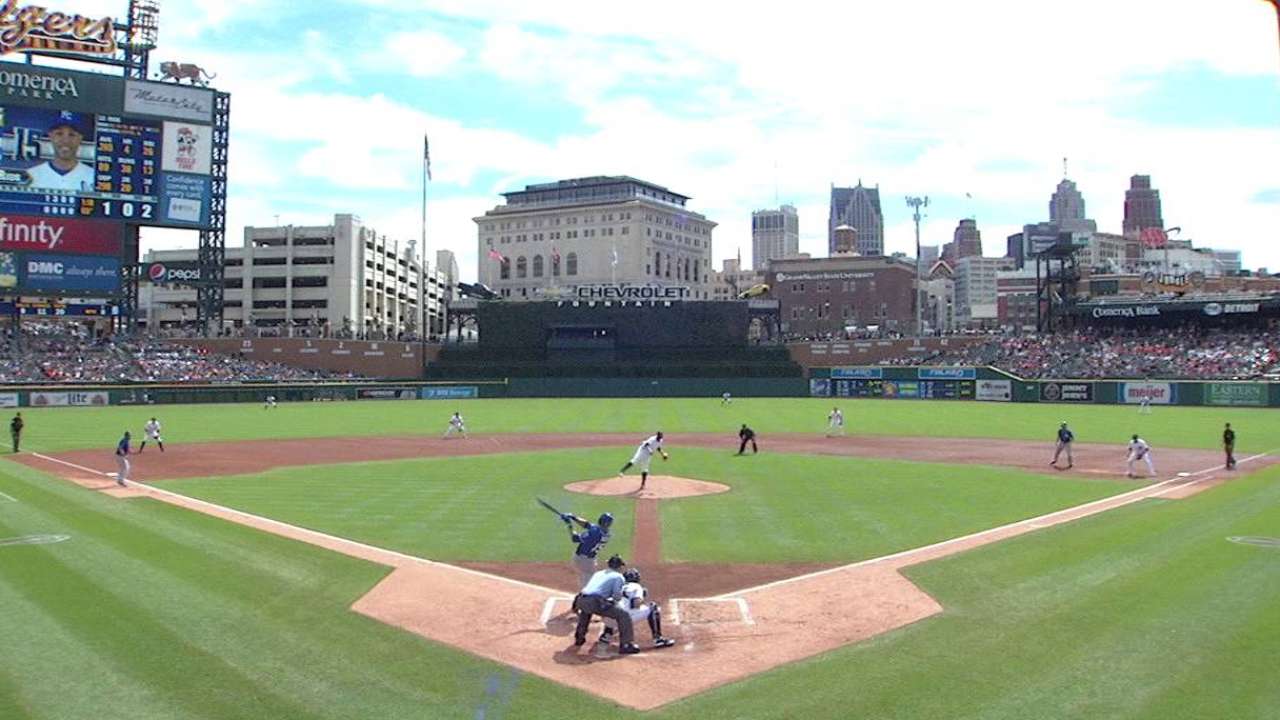 Franklin Morales, reliever
Morales has given Yost a reliable and frequent lefty option in the bullpen. Over 63 appearances, he has a 2.85 ERA. He earlier had a scoreless streak of 13 consecutive games.
The Royals obviously spent money on these signings, but none of them was anywhere near the top-tier expenditures. Other teams received much more attention and many more plaudits while spending much more money last winter. Kansas City got players it could use. And these were players who fit in with the team concept.
"You've got to do a lot of homework," Yost said. "We've got great scouts that make great recommendations. And Dayton has a great feel for putting a team together -- not only a talented team, but a team that has great makeup and chemistry, too."
Mike Bauman is a national columnist for MLB.com. This story was not subject to the approval of Major League Baseball or its clubs.