MLB.com Columnist
Anthony Castrovince
Things to watch in climactic days ahead
Plenty of situations still to be sorted out in regular season's final two weeks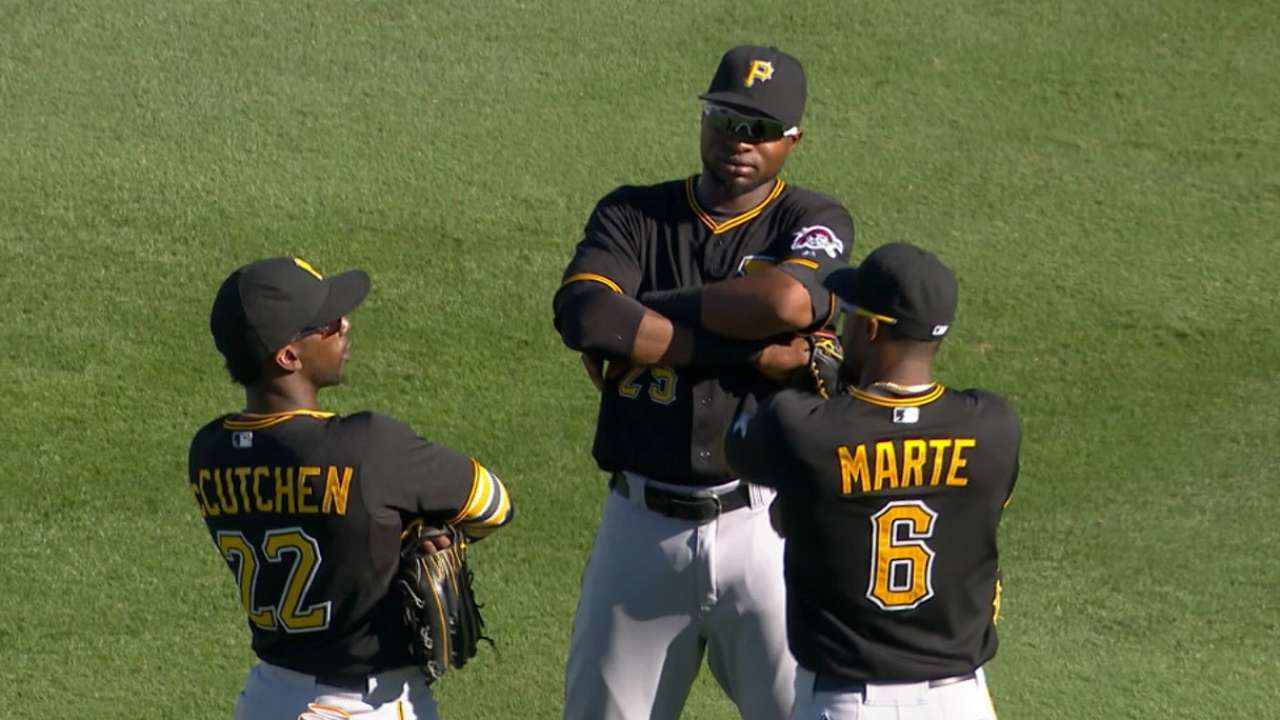 The season is long, and we're taught to respect its length with patience and perseverance and a steady heartbeat that prevents us from getting too swept up in the highs or lows. But all that goes out the window in the furious final stretch.
With just two weeks to play, we're now at the point in baseball's calendar where wins can feel like coronations, losses can feel like daggers to the heart and history is often on the line with a trip to the mound or to the plate.
Below is an attempt to get you caught up on the titles and the trivia at stake in the home stretch.
Magic numbers
The magic number is the number of additional wins by the leading team or additional losses by the trailing team (or combination thereof) it will take for the leading team to clinch a title.
American League East: Blue Jays 12 over Yankees
AL Central: Royals 3 over Twins
AL West: Rangers 12 over Astros
AL Wild Card 1: Yankees 10 over Astros
AL Wild Card 2: Astros 11 over Angels and Twins
National League East: Mets 8 over Nationals
NL Central: Cardinals 10 over Pirates
NL West: Dodgers 7 over Giants
NL Wild Card 1: Pirates 12 over Cubs
NL Wild Card 2: Cubs 5 over Giants and Nationals
Home-field fights
In the Wild Card era (dating back to 1995), home teams have a .543 winning percentage (357-300) in the postseason.
• The Royals have a two-game lead on the Blue Jays for the AL's top seed and home-field advantage throughout the postseason.
• Whoever loses that fight should have home field for the Division Series. The Blue Jays have a five-game lead on the Rangers.
• With a 7 1/2-game lead on the Dodgers, the Cardinals have virtually locked up home-field advantage in the NL.
• The Dodgers have a 1 1/2-game lead on the Mets for home-field advantage in the Division Series.
• The Pirates have a two-game lead on the Cubs for home field in the NL Wild Card Game presented by Budweiser.
• The Yankees have a four-game lead on the Astros for home field in the AL Wild Card Game presented by Budweiser.
Worth noting: The home team has won the Wild Card Game just twice in six tries, so far.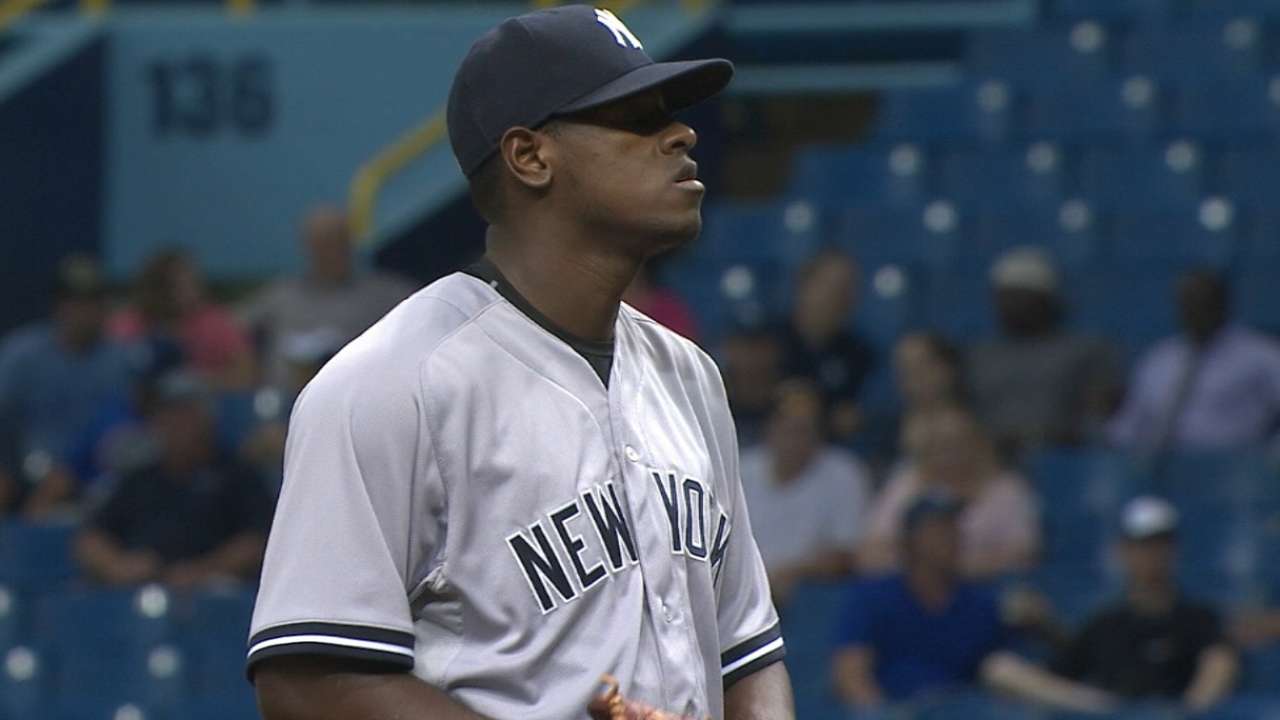 Most substantial series
Every game on the last day of the regular season (Sunday, Oct. 4) will begin at 3 p.m. ET, which will only add to the drama if there are races on the line. But these are the most important series in the lead-up to that grand finale.
• Yankees at Blue Jays (Monday-Wednesday): Will the Yanks ensure the AL East race is still intact, or will Toronto essentially seal the deal?
• Angels at Astros (Monday-Wednesday): The Halos still have hopes of running down Houston in the Wild Card race.
• Twins vs. Indians (Tuesday-Thursday at Minnesota, Sept. 28-Oct. 1 at Cleveland): Both teams are still mathematically alive in AL Wild Card picture. With seven head-to-head games remaining, they can possibly spoil each other's season.
• Astros at Rangers (Friday-Sunday): Texas swept the Astros in Arlington last week to take control of the West. Will Houston return the favor?
• Pirates at Cubs (Friday-Sunday): The two clubs could meet again in the Wild Card Game, but where will that game be played?
• Cardinals at Pirates (Sept. 28-30): Possibly the Bucs' last hope of avoiding a third-straight Wild Card Game.
• Angels at Rangers (Oct. 1-4): There's still a chance this season-ending series is relevant in the AL West or Wild Card race.
• Nationals at Mets (Oct. 2-4): It really doesn't appear this series will have meaning in the NL East race, but try telling that to Mets fans who remember what happened in 2007.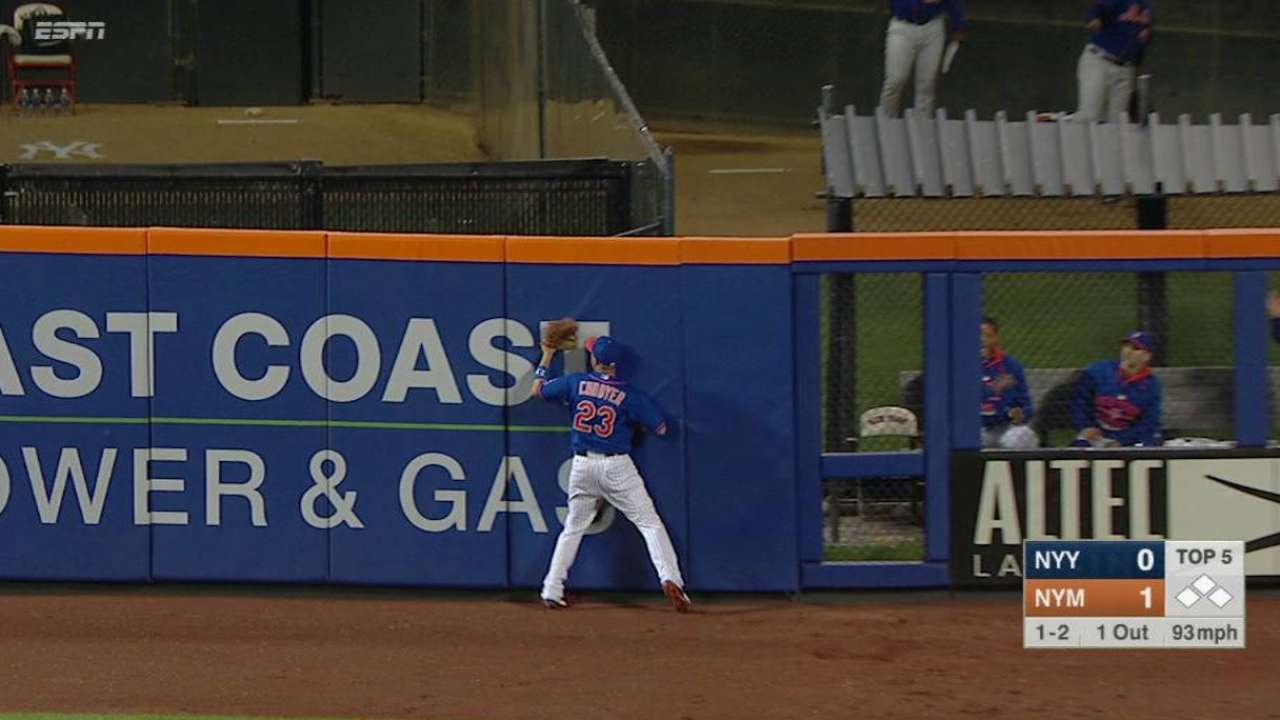 Milestones and minutiae
Just a few of our favorite stats or trends to watch in the home stretch.
• Bryce Harper, Nationals: Harper could become the first player to lead the NL in batting average, on-base percentage and slugging percentage (what some call the Modern Triple Crown) since Barry Bonds (2002 and '04). Larry Walker (1999) is the only other NL player in the past 50 years to achieve this feat. Harper could also become the first player in his age-22 or younger season to lead his league in home runs since Juan Gonzalez in 1992.
• Zack Greinke, Dodgers: Greinke is on track to become just the fourth pitcher in the live-ball era to post an ERA below 1.75 with a winning percentage of at least .850. Greg Maddux (1995), Dwight Gooden ('85) and Ron Guidry ('78) are the others.
• Josh Donaldson, Blue Jays: Donaldson is one homer and one double away from becoming just the third third baseman (joining Chipper Jones and Miguel Cabrera) to log a 40-homer, 40-double season. Jones (1999) and Cabrera (2012) were both MVP winners when they did it.
• Cardinals: St. Louis is eight wins away from becoming the Majors' first 100-win team since the 2011 Phillies. This has already been the longest break between 100-win teams since the advent of the 162-game schedule in 1961 and '62.
• Red Sox: Boston is trying not to become the first team since the Marlins (1998-99) to finish in last place in its division in successive seasons after winning a World Series.
• Mike Trout, Angels: Trout is six runs away from his fourth straight 100-run season. The only other players with four such seasons before their age-24 year were Alex Rodriguez, Vada Pinson, Ted Williams, Buddy Lewis and Mel Ott.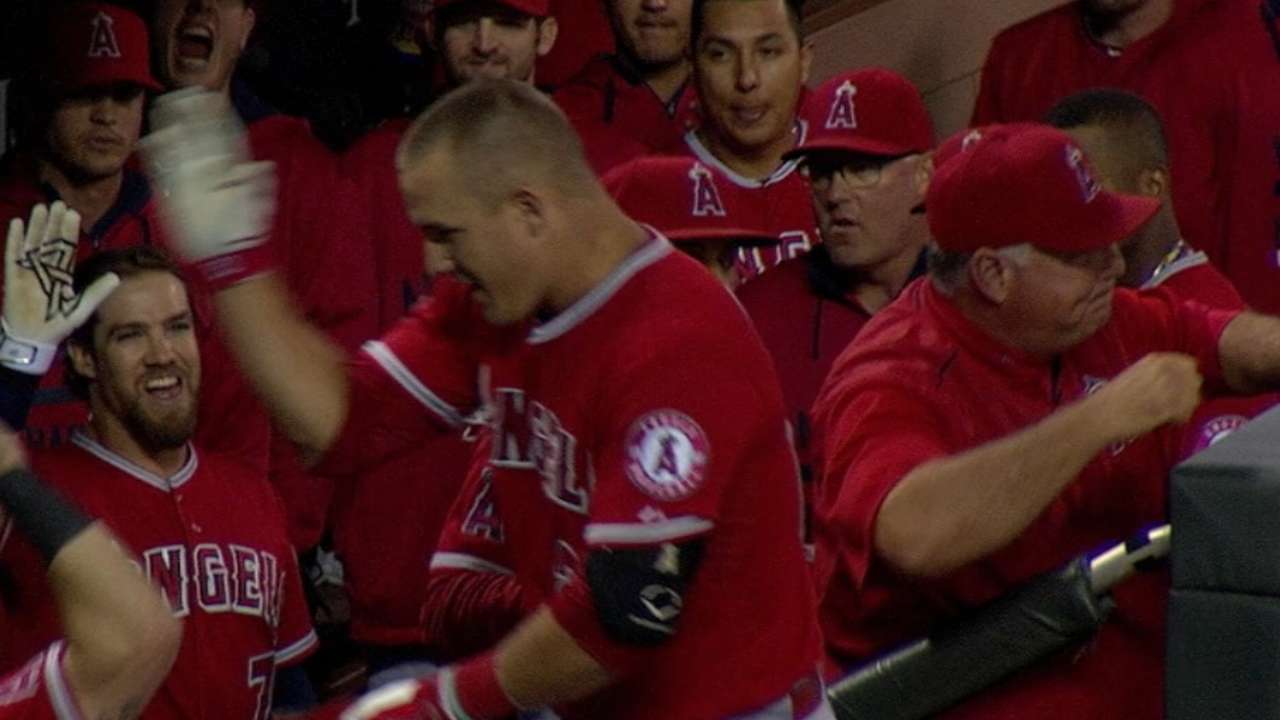 • Cubs: There is a chance that Chicago could finish with the worst team batting average in baseball (it entered Sunday just two ticks above the Angels' last-place .243 mark) and still make the playoffs. No, that's never happened before.
• Anthony Rizzo, Cubs: Rizzo is close to joining the extremely elusive 30/30 club. No, not that one. The 30-homer, 30-hit-by-pitch club. He is one HBP away from accompanying Don Baylor in that rare -- and painful -- territory.
• Blue Jays: Toronto will end baseball's longest postseason drought (last reached in 1993), putting the Mariners (2001) on the clock.
• Miguel Cabrera, Tigers: Cabrera is on pace to wrap up his fourth batting title, making him just the fifth player in AL history to win at least four, joining Ty Cobb (12), Rod Carew (seven), Williams (six) and Harry Heilmann (four). Heilmann and Cabrera will be the only right-handed hitters in that group.
• David Ortiz, Red Sox: Ortiz is just three RBIs away from becoming only the second player to hit 30 homers and drive in 100 runs in his age-39 season or older. The other was Bonds in 2004.
• Cole Hamels, Rangers: The left-hander could become just the third pitcher in history to maintain a strikeouts-per-nine-innings mark of 9.0 or above despite changing leagues midseason. David Cone (1992) and Randy Johnson ('98) also did it.
• Phillies and Braves: Don't forget the reverse race for next year's No. 1 Draft pick. The Phils enter the week with a four-game "edge."
• Joey Votto, Reds: Votto is vying to become just the fourth player ever to have a second half (minimum of 50 games) in which he posts a batting average of .350 or higher, an on-base percentage of .550 or higher and a slugging percentage of .650 of higher. The others? Babe Ruth, Williams and Bonds.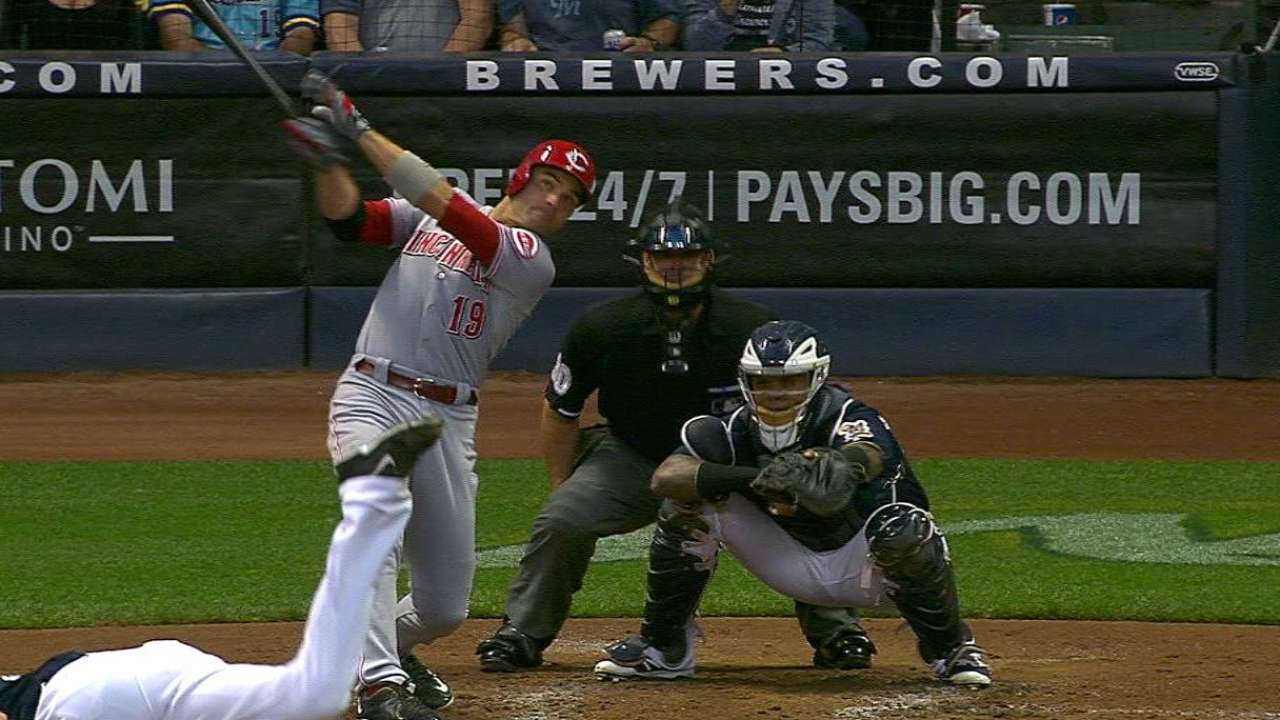 • David Price, Blue Jays: Price is gunning for his second ERA title. Only three left-handers in the expansion era have claimed multiple AL ERA titles: Gary Peters, Guidry and Johan Santana, each with two.
• Jake Arrieta, Cubs: The right-hander is 12-1 with a 1.68 ERA on the road. Arrieta could become the first NL hurler to win at least 12 road games with a road ERA below 1.75 since Maddux (13-0, 1.12) in 1995.
• Dallas Keuchel, Astros: With a 13-0 record at Minute Maid Park this season, the lefty has a chance on Monday to set a record for longest home win streak to start a season. Keuchel is currently tied with Boston's Boo Ferriss in 1946 and Tex Hughson in 1944 (yes, a guy named Tex pitched in Boston and a guy named Dallas pitches in Houston).
• Clayton Kershaw, Dodgers: The lefty is on track for his fourth season with an ERA of 2.28 or lower. In the live-ball era, the only other qualifying pitchers with at least four seasons with an ERA that low are Sandy Koufax (4), Tom Seaver (4), Pedro Martinez (5) and Maddux (5).
• Yoenis Cespedes, Mets: Cespedes hit 18 home runs for the Tigers. He's two away from exceeding that total with the Mets. Per ESPN's Jayson Stark, Fred McGriff (1993 Padres and Braves) is the only other player in history to hit at least 18 homers with a team and then hit more with his new team after an in-season trade.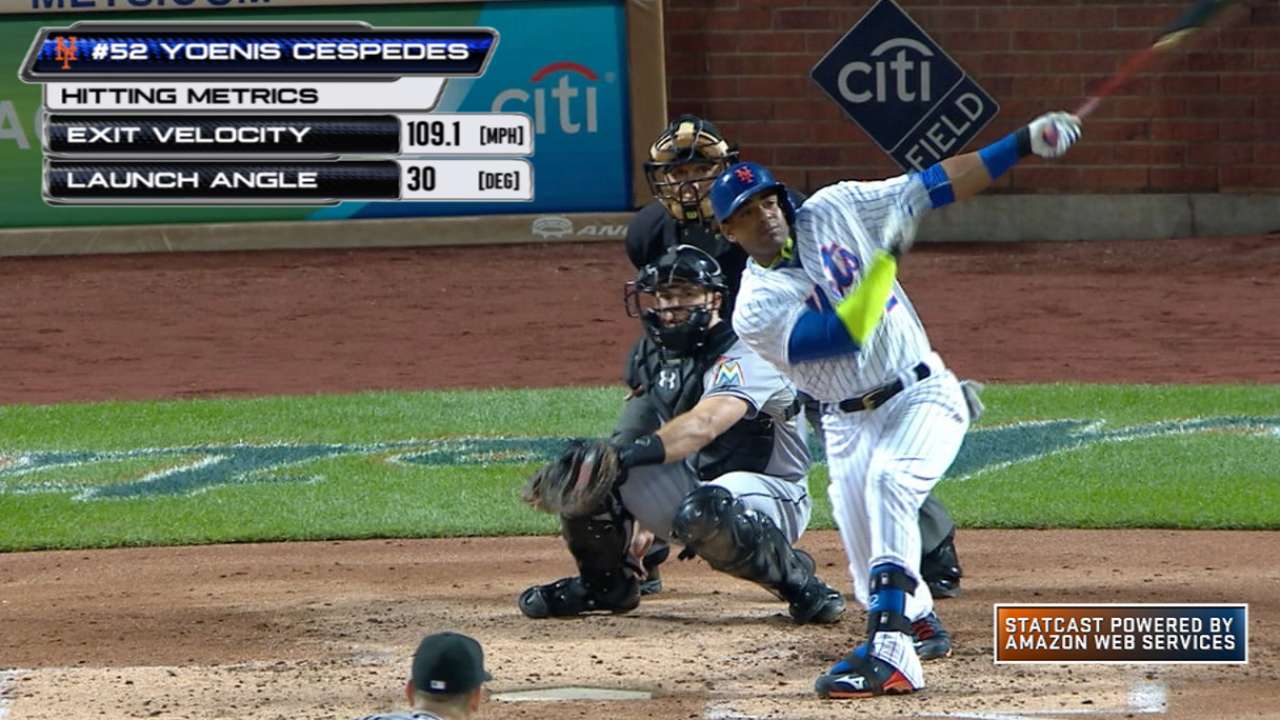 Fond fall farewells
Some great players in the bottom of the ninth of their careers.
• A.J. Burnett, Pirates: The right-hander earned his first All-Star selection at the age of 38 in this, his final season. Burnett fought through a midseason injury to his right elbow to make it back for Pittsburgh's final postseason push.
• Aramis Ramirez, Pirates: Ramirez's career came full circle with the return to the Pirates at the non-waiver Trade Deadline. The veteran said this is likely the last season of an underrated career that has featured nearly 400 homers and 500 doubles and more than 1,400 RBIs.
• LaTroy Hawkins, Blue Jays: This season the righty became the 13th pitcher to notch a save against all current franchises. At 42, with more than 1,000 appearances under his belt, Hawkins' career will end at the conclusion of the Blue Jays' season. Will that be in November?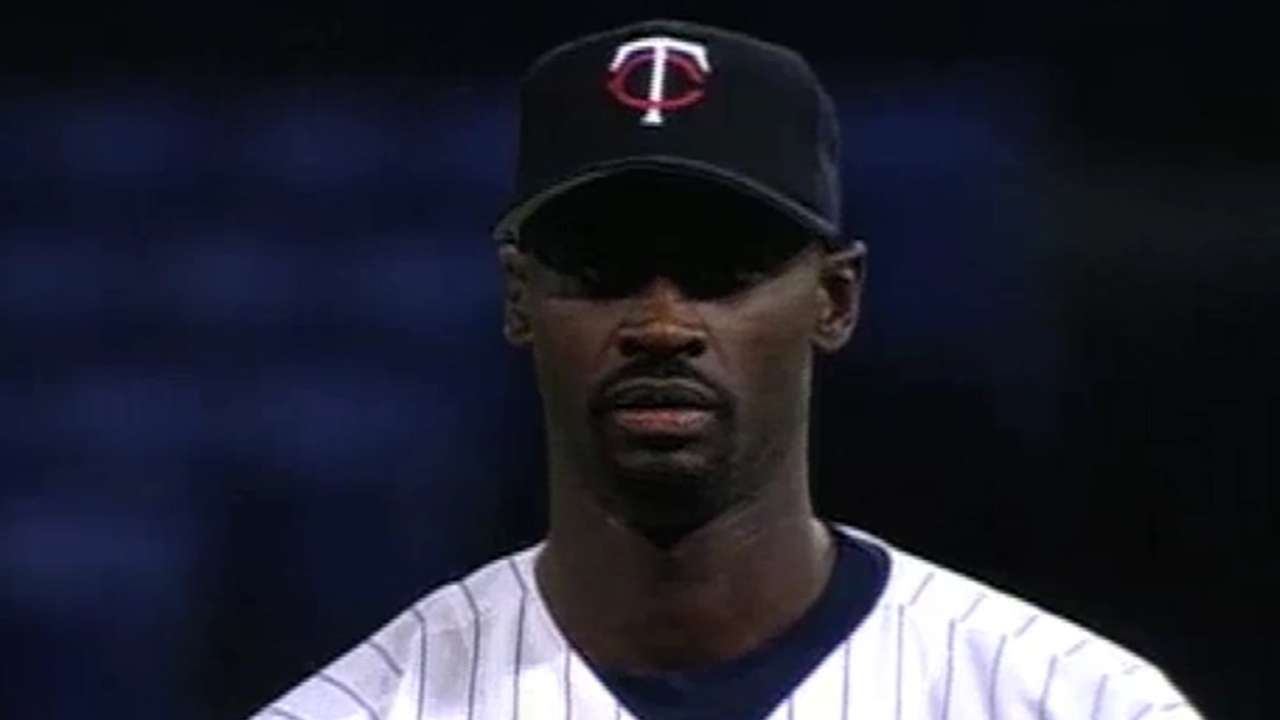 • Tim Hudson, Giants: The veteran became the 15th pitcher to notch a win against all current franchises. A four-time All-Star who contributed to the Giants' World Series title last year, the highly respected Hudson is ready to call it a career.
• Others(?): Among those who haven't announced any retirement plans but whose situations are worth monitoring: Ichiro Suzuki, Bartolo Colon, Torii Hunter, Chase Utley, Mark Buehrle, A.J. Pierzynski and Dan Haren. And don't forget Barry Zito, who could start for the A's on Saturday against former "Big Three" teammate Hudson.
Anthony Castrovince is a reporter for MLB.com. Read his columns and follow him on Twitter at @Castrovince. This story was not subject to the approval of Major League Baseball or its clubs.