Tigers' lucky bounce tops MLB's GIFs of Day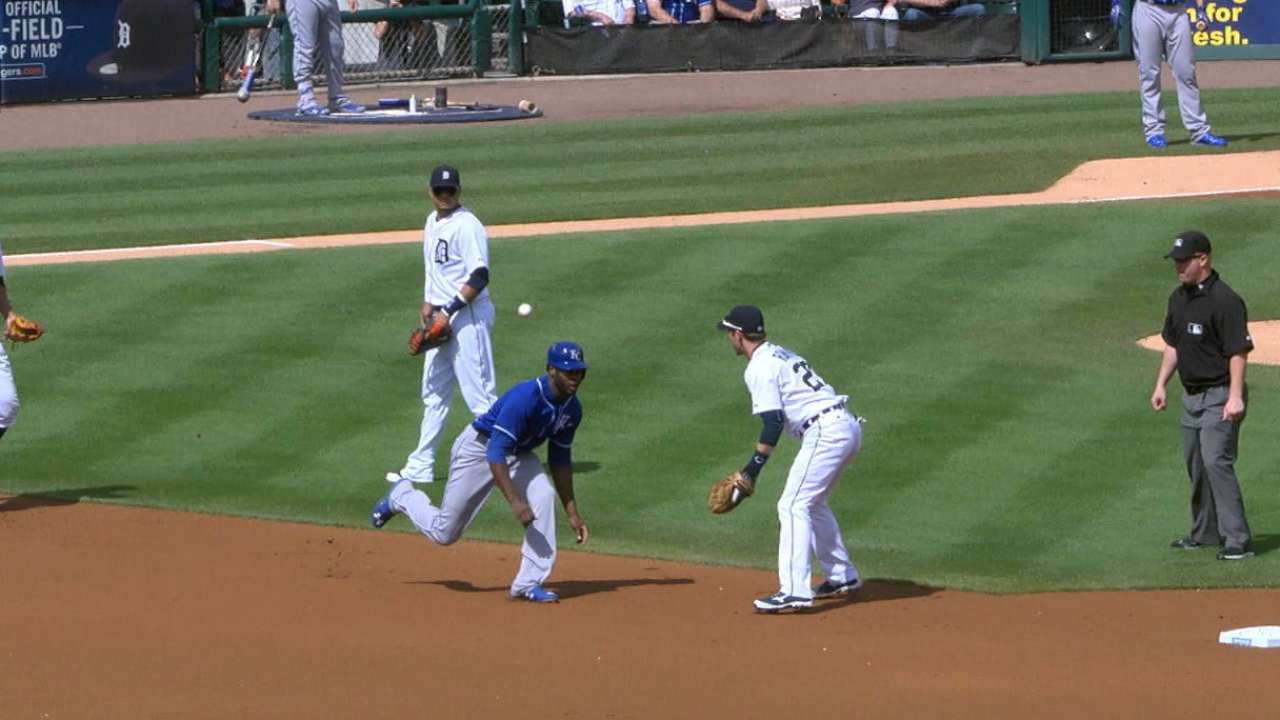 Here are the Top 5 GIFs of the day, courtesy of @MLBGifs.
1. Score this wacky caught-stealing
Are you keeping track of this pickle? That's a 1-3-6-1-4, or, in other words, the Tigers making an out against the Royals in a way that you don't see very often.
2. A ball for a buddy
Felix Hernandez and Adrian Beltre are very close friends and former teammates, so of course Hernandez was happy to toss his old pal a ball.
3. The multi-talented Mr. Lawrie
A's third baseman Brett Lawrie shows how to kick it pregame, hacky-sack style, and hints at a possible new career after his baseball days are over.
4. It's a dog-eat-dog world
You've got to love all the high-quality concession options at big league stadiums these days. Especially if you're of the canine persuasion and you get to bite into an old-school ballpark frank.
5. Russell with the hustle
Cubs rookie sensation Addison Russell looked more like Baryshnikov than a baseball player with this acrobatic, elegant tag against the Cardinals.
Doug Miller is a reporter for MLB.com. Follow him on Twitter @DougMillerMLB. This story was not subject to the approval of Major League Baseball or its clubs.