What to watch for in today's games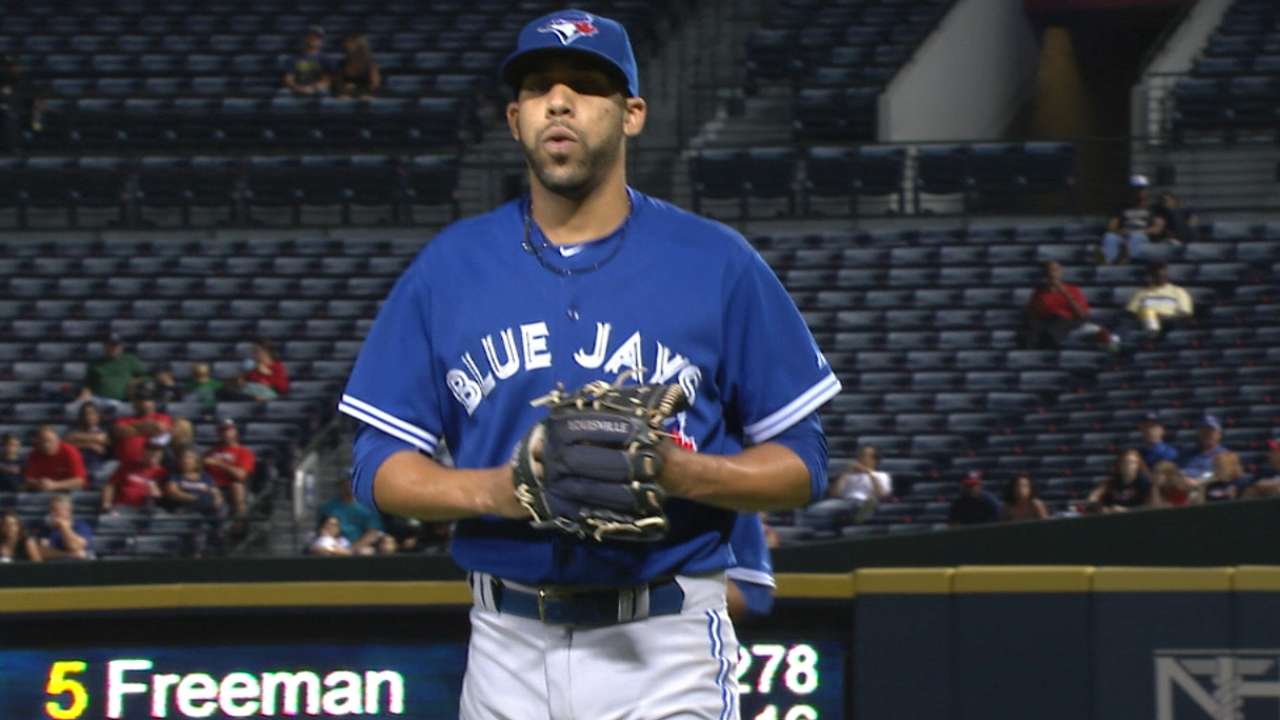 Mark your calendars. Today's games will go a long way in determining divisional and Wild Card races as teams come down the home stretch of the regular season.
Here's a look at a few of the intriguing games on tap.
AL East showdown: NYY @ TOR, 7:07 p.m. ET
It doesn't get any bigger than this. The Yankees and Blue Jays will meet for the final time this season when they begin a three-game set in Toronto with the American League East crown on the line. The Blue Jays have a 2 1/2-game lead in the division.
David Price gets the nod for the Blue Jays. He's 7-1 with a 2.17 ERA in nine starts since joining the club and has yet to allow more than three runs in any of those outings. In four starts against the Yankees this season, he's 2-1 with a 5.40 ERA.
Adam Warren will take the hill for the Yankees in just his second start since June 25. In his last 10 starts, he has allowed three runs or fewer.
AL Wild Card tension: LAA @ HOU, 8:10 p.m. ET
Expect no shortage of drama as the Angels and Astros square off in a three-game series in Houston. The Astros hold a slim 2 1/2-game lead for the second AL Wild Card spot.
The Angels will look to veteran Jered Weaver, who was ejected from his previous start after 4 2/3 innings for hitting Kyle Seager. Weaver is 2-0 with a 1.71 ERA in three starts against Houston this season.
Dallas Keuchel, in the conversation for the AL Cy Young Award, has been flawless at home. He's 13-0 with a 1.49 ERA at Minute Maid Park this season.
Cubs look to stay hot: MIL @ CHC, 8:05 p.m. ET
On a hot streak at the perfect time, the Cubs face the Brewers looking to make up ground on the Pirates for the top National League Wild Card spot. The two teams are currently separated by just two games.
Cubs right-hander Jason Hammel struggled in his most recent outing, against the Pirates, allowing four runs in 3 2/3 innings. He's 2-0 with a 2.59 ERA in four starts against the Brewers this season.
Wily Peralta is still looking for his first win in September. In his previous start, against the Cardinals, he allowed five runs on six hits in four innings for the loss.
Pirates try to hold ground: PIT @ COL, 8:40 p.m. ET
The Pirates look to fend off the hard-charging Cubs with a win as they begin a four-game set with the Rockies. Pittsburgh has a two-game lead for the first NL Wild Card spot.
After two solid starts since a six-week stint on the disabled list because of issues in an elbow tendon, Pirates right-hander A.J. Burnett goes for his first win since July 20. He's struggled at Coors Field, going 0-2 with a 7.30 ERA.
Jon Gray is looking for his first career win after eight starts. He took a loss in his most recent start, against the Dodgers, allowing two runs on six hits in 4 2/3 innings. He also had eight strikeouts.
Quinn Roberts is a reporter for MLB.com. This story was not subject to the approval of Major League Baseball or its clubs.