Pirates one step closer to postseason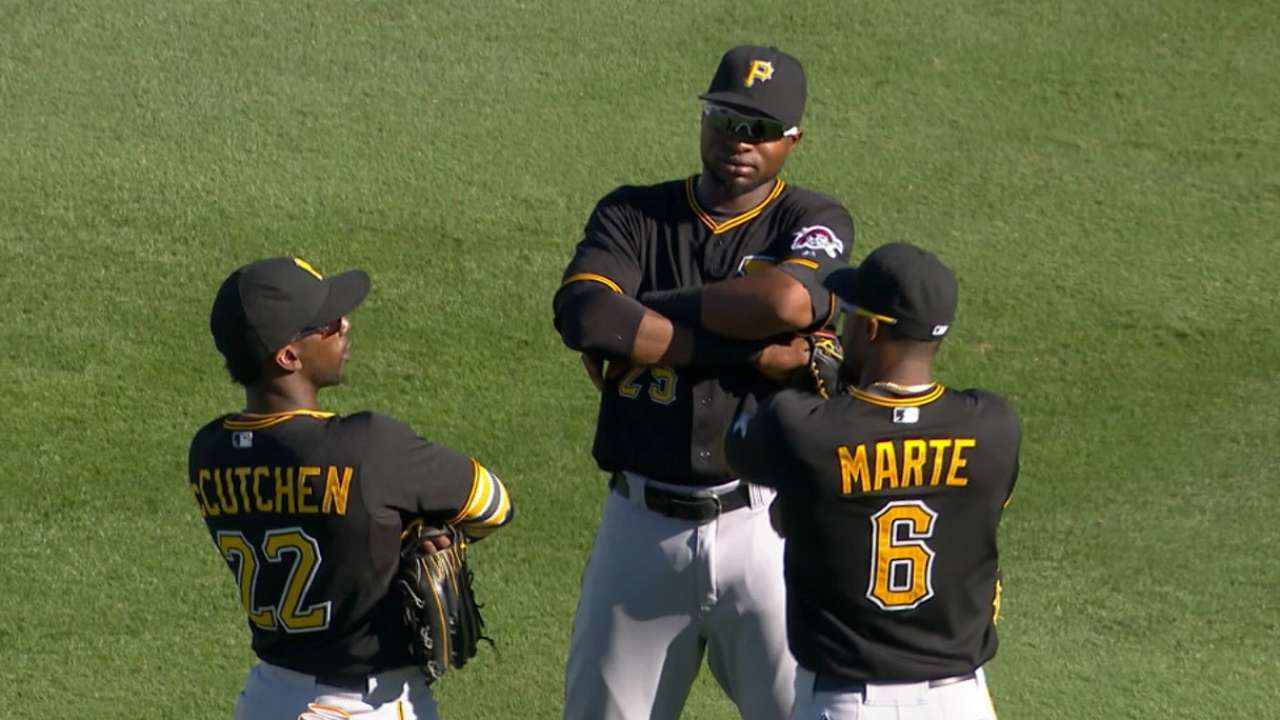 Major League Baseball's division leaders and Wild Card shoo-ins are a day closer to clinching, but there's still plenty of intrigue in store when it comes to the standings.
Key races are tightening, and there's still room for a team to mount an improbable rally for October glory. Here's a look at some key developments from Sunday's action that helped shape the playoff picture.
It's almost Buc-tober again
The Pirates might not catch the Cardinals in the National League Central, but their chances of qualifying for a third straight October are looking great. Pittsburgh beat Los Angeles on Sunday to lower its magic number to three, taking advantage of another solid start by Gerrit Cole and moving one step closer to a guaranteed postseason appearance.
"I'm enjoying the ride," said soon-to-retire third baseman Aramis Ramirez. "I'm just trying to do my job, but it's special. It's my last year, and we're trying to win the division, and every win we put on the board gets us closer."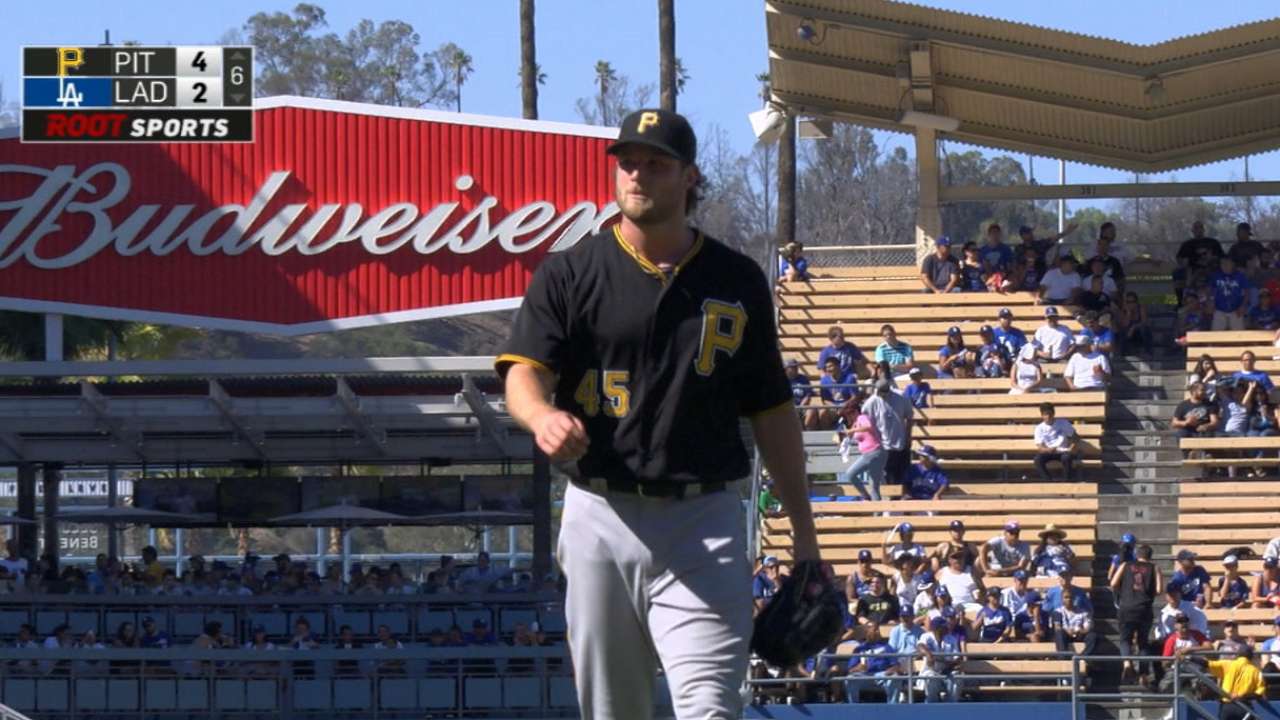 Twins, Angels not giving up
The series between Minnesota and Los Angeles that ended with an 8-1 Twins win on Sunday proved that both Wild Card-contending clubs are fighting to the end.
The Angels, buoyed by a late-season surge from Mike Trout, won the first three games of the four-game set, but Minnesota's Sunday salvage left both teams tied in the standings, 2 1/2 games behind Houston for the second American League Wild Card slot.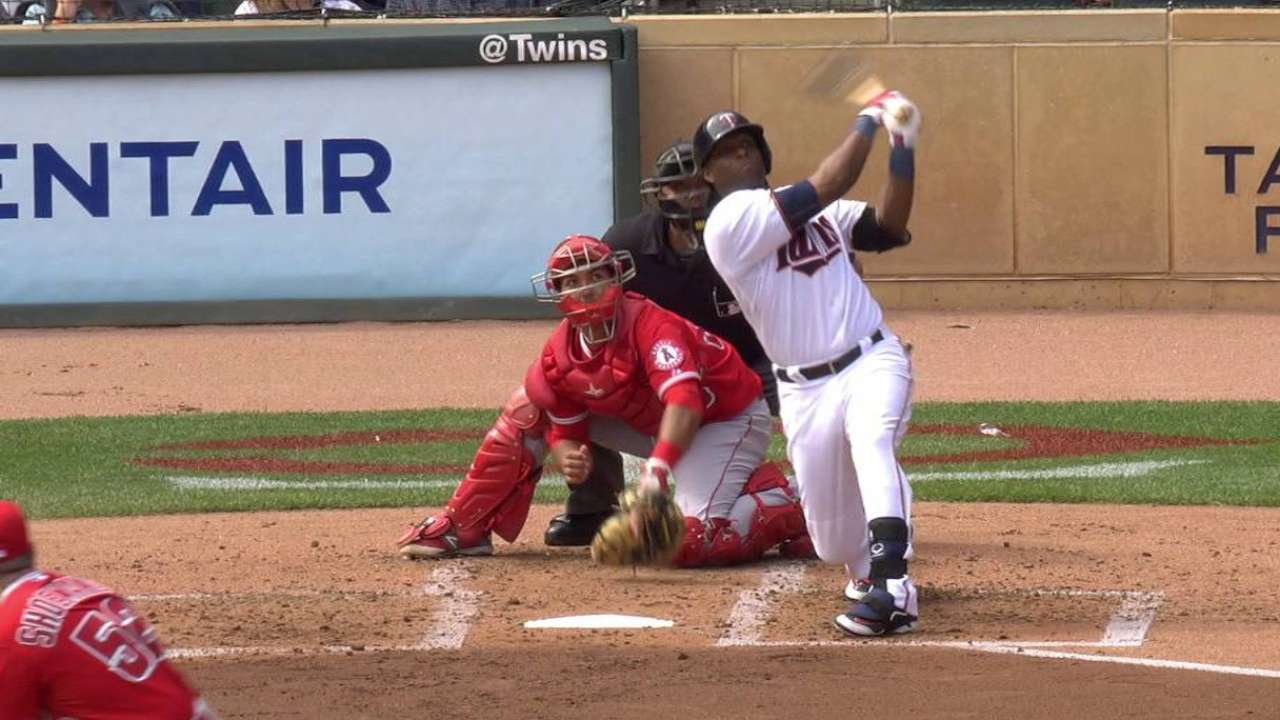 "Between the first inning of Game 1 and maybe this game, we did a good job," Angels manager Mike Scioscia said of the series. "It seems like we've been here for a month. I think some of the things that showed up on the field here against the Twins, we've got to bring with us tomorrow and keep going all the way through the season."
Indians hanging in
Cleveland stayed stellar at home, beating Chicago on Sunday to take two of three in the weekend series and run its record to 15-6 at home since late July. The Tribe is now back at .500 and, most important, four games behind Houston for the AL's second Wild Card spot.
Part of the reason is Sunday's starter, Josh Tomlin, who has a 1.98 ERA and .177 opponents' average over his past five starts.
Other things to know
• The race for home-field advantage between the Royals and Blue Jays continued to percolate in the AL. With a Kansas City win and Toronto loss on Sunday, the Royals pulled back to two games ahead of the Blue Jays for the best record in the AL.
• The Dodgers dropped Sunday's game to the Pirates but are still in cruise control in the NL West, with an eight-game lead over the second-place Giants.
• The Astros won their second game in a row over the A's on Sunday and picked up a game on the Rangers, who lost to the Mariners, in the AL West. The Astros enter the week, which they will start with three games against the Angels, with a 1 1/2-game deficit in the division.
If the postseason began today ...
AMERICAN LEAGUE
Wild Card: Astros at Yankees
Division Series: Wild Card at Royals, Rangers at Blue Jays
NATIONAL LEAGUE
Wild Card: Cubs at Pirates
Division Series: Wild Card at Cardinals, Mets at Dodgers
2015 POSTSEASON SCHEDULE
AL Wild Card Game: Oct. 6
NL Wild Card Game: Oct. 7
AL Division Series begin: Oct. 8
NL Division Series begin: Oct. 9
NL Championship Series begins: Oct. 16
AL Championship Series begins: Oct. 17
World Series begins: Oct. 27
Doug Miller is a reporter for MLB.com. Follow him on Twitter @DougMillerMLB. This story was not subject to the approval of Major League Baseball or its clubs.