Tigers get 'crazy' out on Cain to end rundown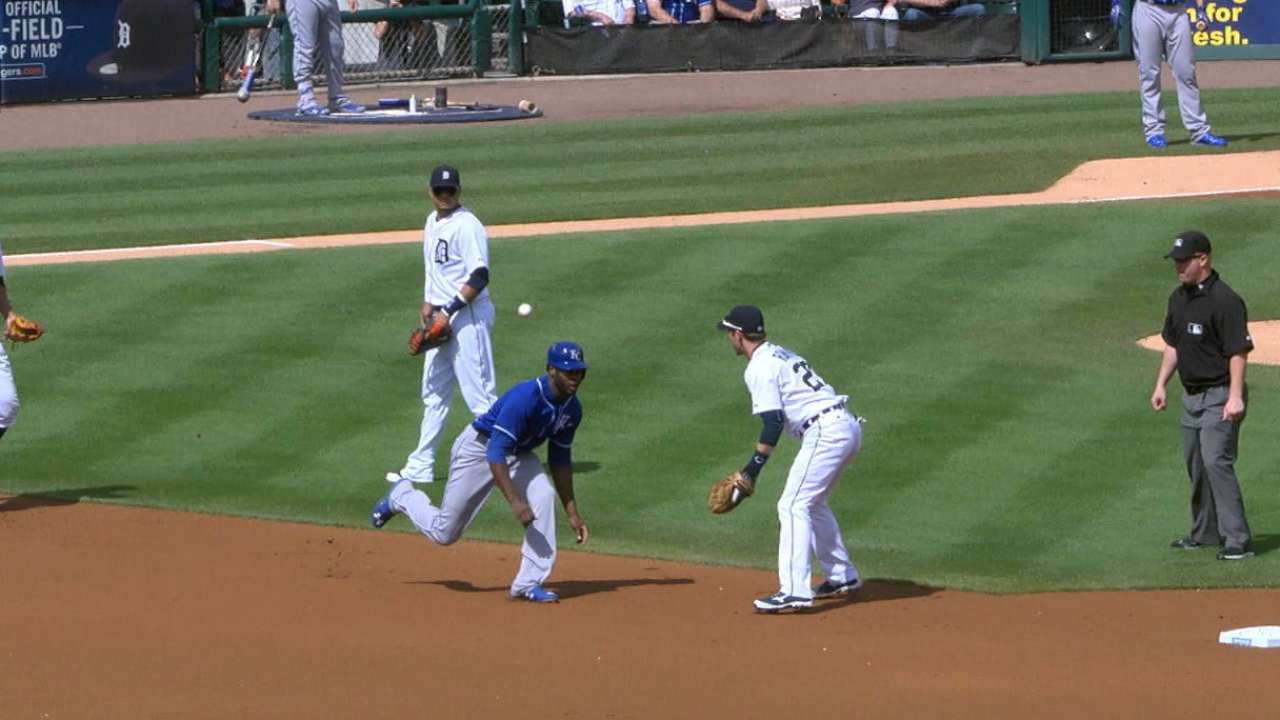 DETROIT -- Before the Tigers fell short of recording their second home sweep of the season with a 10-3 loss to the Royals, they had a good chuckle at a bizarre play in the first inning.
Lorenzo Cain singled off Detroit starter Alfredo Simon, but he wasn't on the basepaths long. The right-hander caught Cain breaking toward second base, stepping off the rubber and throwing to Victor Martinez to initiate a rundown. Officially, the putout would go 1-3-6-1-4, with the sequence featuring a deflection off Cain during the final relay.
"That's crazy," said shortstop Dixon Machado. "That doesn't happen normally. Normally, if you hit a guy, the ball kind of dies. [Second baseman Andrew] Romine told me that the ball jumped, and he got it and touched the guy."
That's exactly how it happened, as Simon short-armed his throw to Romine, hitting Cain in the lower back. But the Royals center fielder was initiating a headfirst slide into second base, so the ball took a fortuitous hop to Romine, who snatched it out of the air and applied the tag in time.
Romine's quick reflexes earned a high-five from Simon, and the unusual putout was greeted with laughter and applause from the 32,788 fans at Comerica Park.
"It's funny," Machado said. "It's not something that happens often. It happens once in a while -- maybe never."
The Royals ran themselves into more trouble in the second inning when Ben Zobrist attempted to go first to third on a line-drive single to right field, trapping teammate Christian Colon between third and home. That time, Machado made an accurate relay to catcher James McCann to end the inning.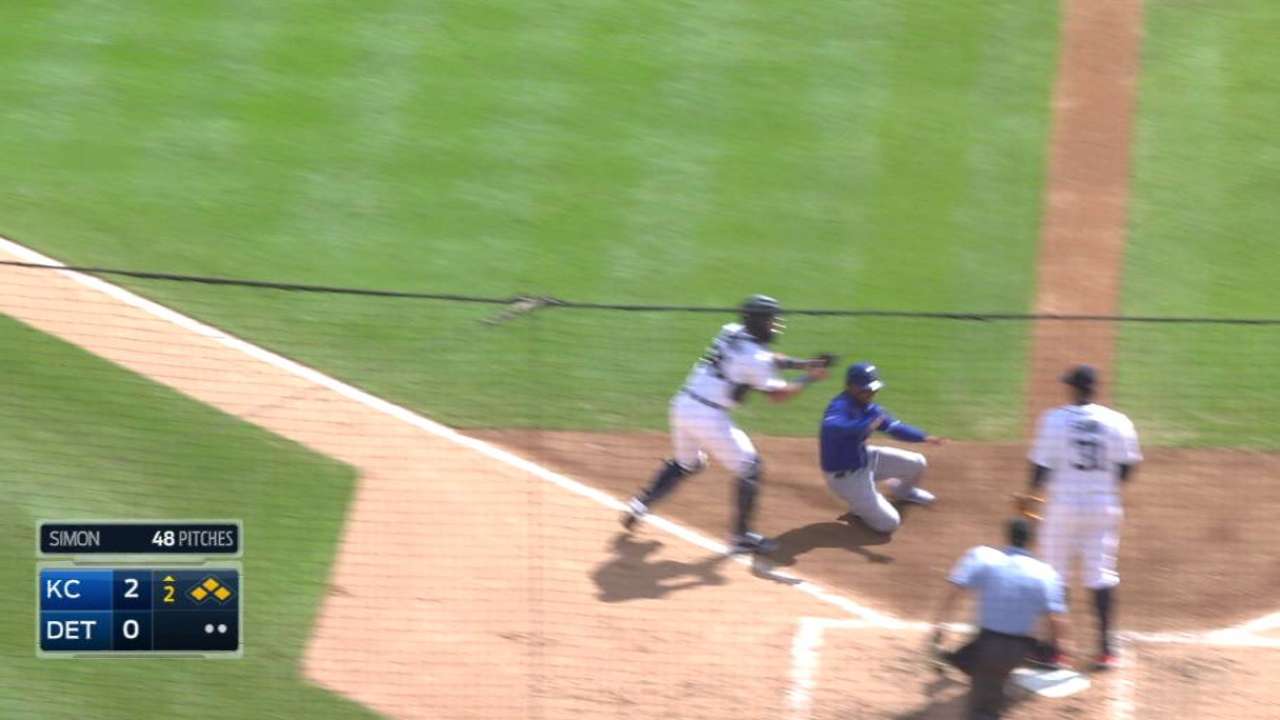 Kansas City's struggles on the basepaths continued in the third, when Simon picked Colon off first base.
Not that the squandered opportunities mattered in the end, as designated hitter Kendrys Morales launched three solo home runs and set a club record with 15 total bases to guide the Royals to an easy victory.
But the humorous first-inning rundown still made it a day to remember for Machado.
"It's not funny if we didn't make the out," the shortstop said. "Good thing we made the out."
Alejandro Zúñiga is an associate reporter for MLB.com. Follow him on Twitter @ByAZuniga. This story was not subject to the approval of Major League Baseball or its clubs.