Longoria redeems self by scoring winning run
After costly error in 8th, third baseman triples, scores in 9th for walk-off win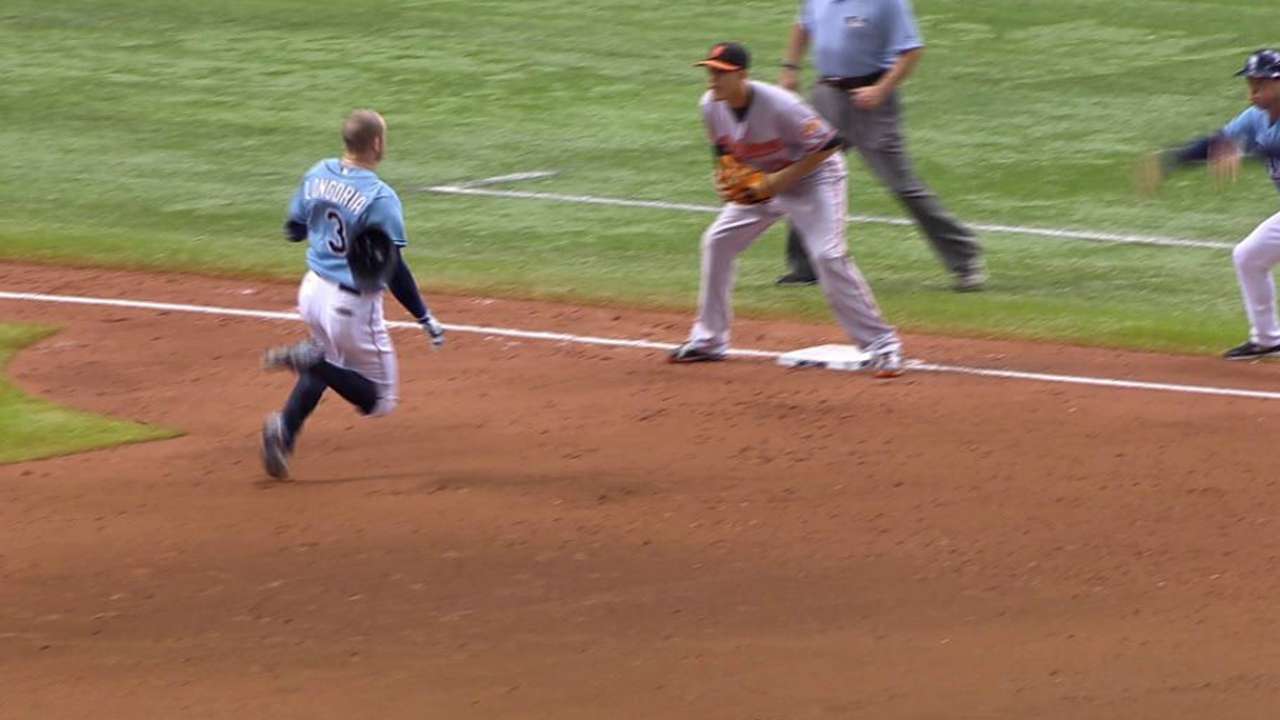 ST. PETERSBURG -- Evan Longoria experienced some heavy turbulence at Tropicana Field on Sunday before arriving safely home with the winning run in the Rays' 7-6 walk-off victory over the Orioles.
"Just happy I don't have to talk about losing a game because I made an error," beamed Longoria inside a spirited Rays clubhouse.
The veteran third baseman allowed a ground ball by Paul Janish to skip through his legs with two out in the eighth, enabling Steve Pearce to race home with the first of two unearned runs that gave the Orioles a 6-4 lead.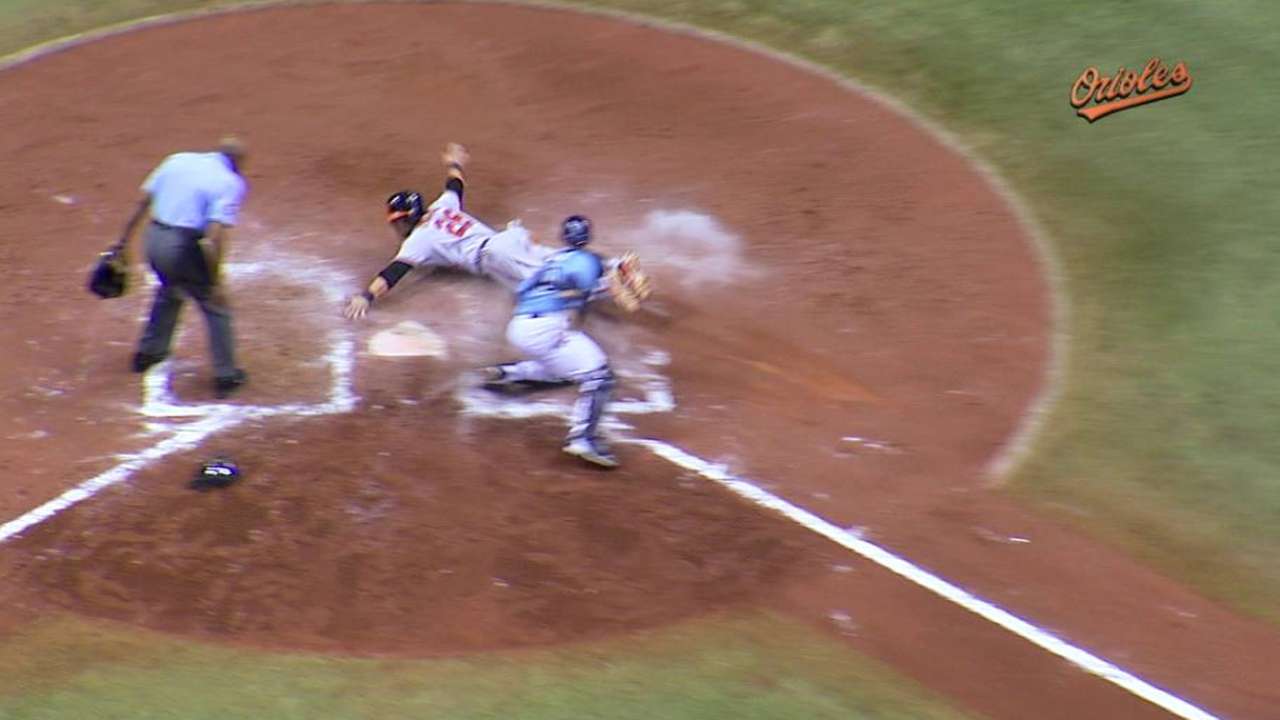 "I just misplayed the ball and felt terrible about it," said Longoria of the miscue that appeared destined to be the pivotal play of the game.
The Rays would cut the score to 6-5 in the home half of the frame courtesy of an Asdrubal Cabrera sacrifice fly, and they'd tie it on a dramatic, pinch-hit homer by Brandon Guyer off Baltimore closer Zach Britton to lead off the ninth.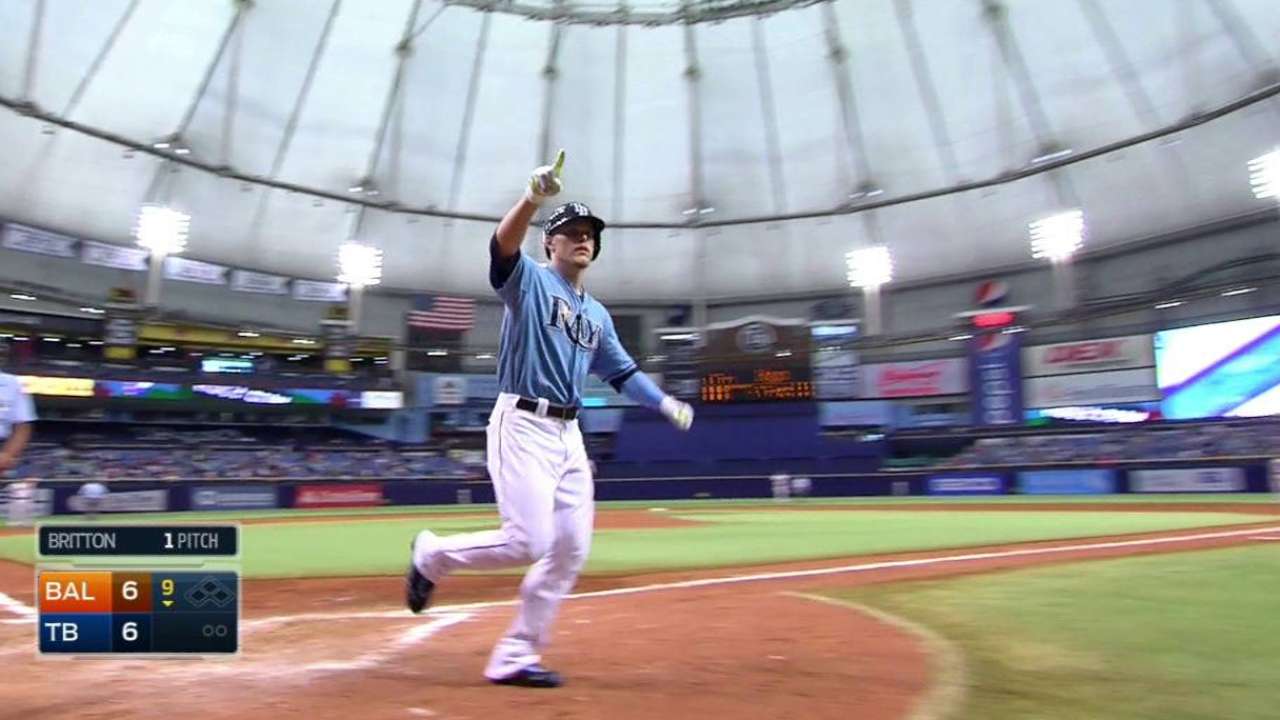 "[Britton's] got a good sinker, and I was just looking for a pitch that he left up," Guyer said. "It didn't sink too much like he usually does. … I just tried to put it in play, and I'm glad it helped the team win."
Longoria tripled to right one out later, and with two away, he scored the game-winner as a hustling Kevin Kiermaier legged out a slow-roller to second.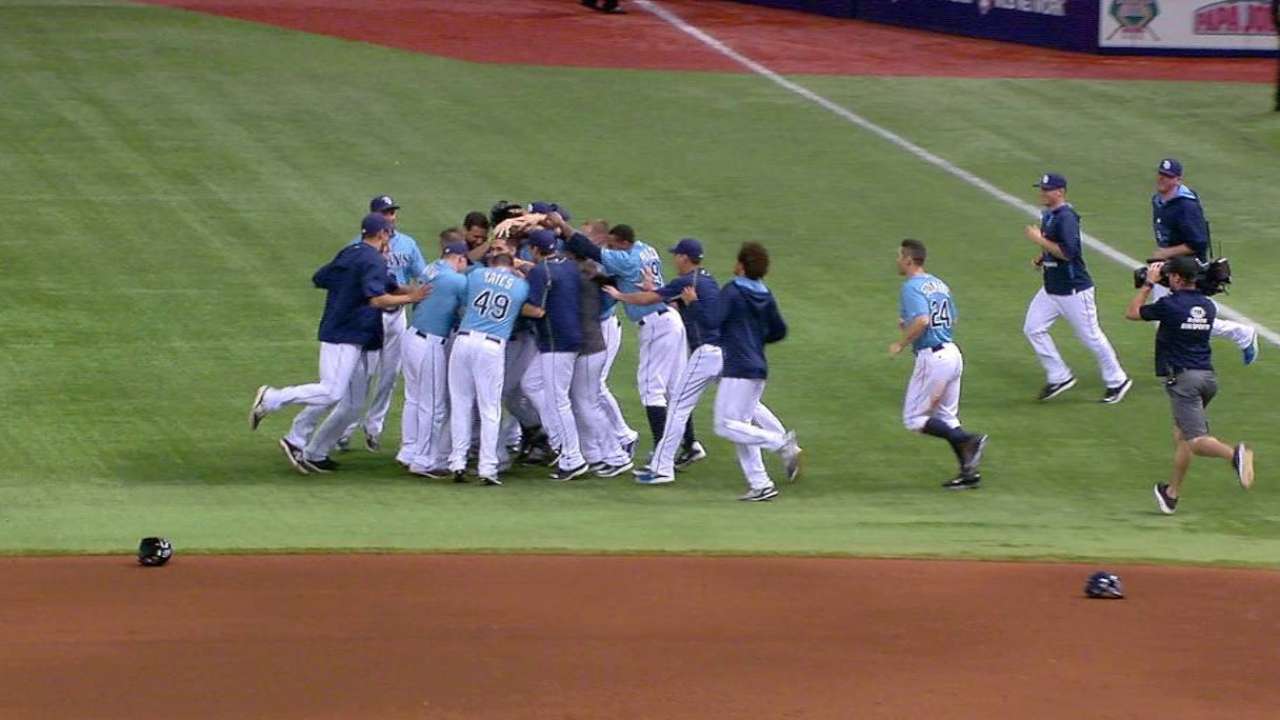 "That sums up Evan Longoria and what he's about," said Rays' manager Kevin Cash. "We'll take five hundred ground balls hit to Evan to end any inning, any time. It was a fluke thing, we moved past it, and sure enough, he comes up and gets a big hit and scores the winning run."
Could a game like this prove to be a late-season catalyst for the Rays, who have endured more than their share of disappointment this year?
"We probably would have liked for it to happen a little bit earlier, maybe the beginning of August, but these kinds of wins are big, for morale and momentum," said Longoria.
The three-time All-Star concluded his postgame comments with an observation that would likely generate no argument from any of the 17,801 in attendance on Sunday.
"It's always a good feeling to win at home in the ninth, especially off a closer like Britton."
Michael Kolligian is a contributor to MLB.com. This story was not subject to the approval of Major League Baseball or its clubs.