Flande sore, but could make next start
Rockies starter sustains contusion of left patellar tendon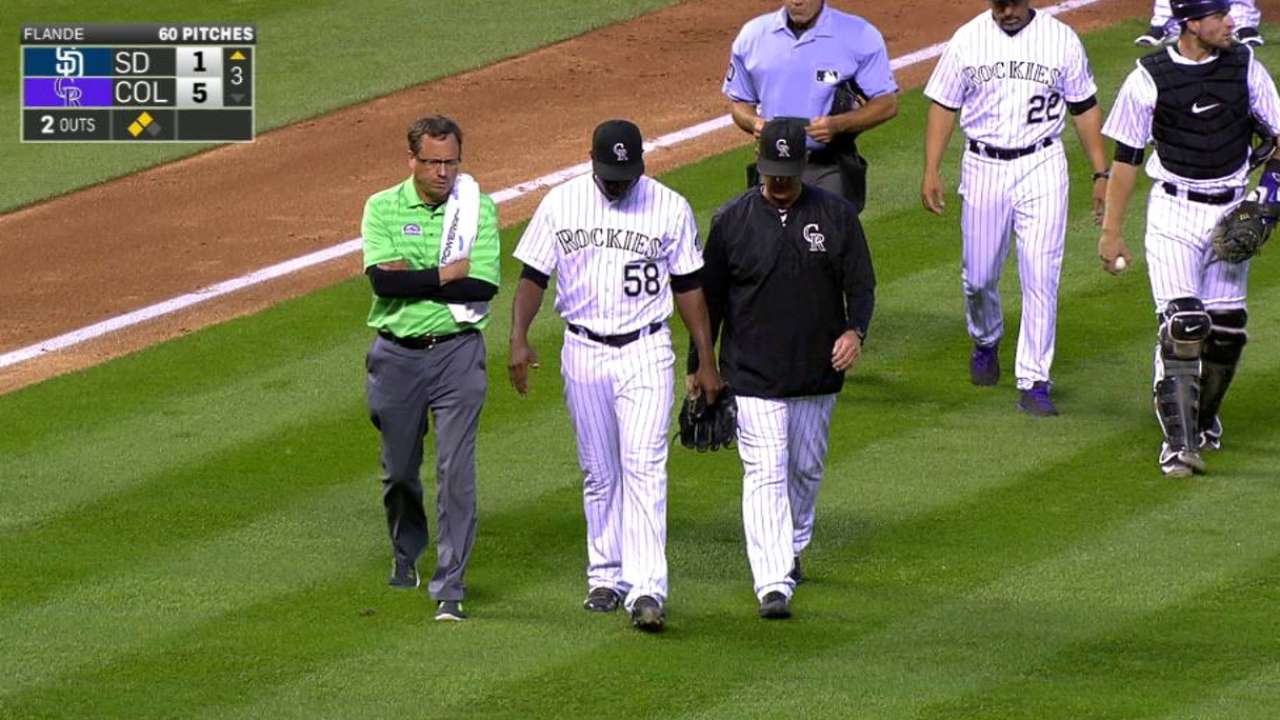 DENVER -- Rockies right-hander Yohan Flande was back in the clubhouse Sunday morning, some 12 hours since leaving the field after being drilled in the knee by a line-drive comebacker in the third inning of Saturday night's 10-2 win win over the Padres.
Flande was hit just below the left kneecap and suffered a contusion of the left patellar tendon. He was X-rayed Saturday night, and the results were negative. Though he was heavily bandaged and said he wasn't ready to run, it's possible that he might be able to stay on track to make his next scheduled start against the Dodgers on Friday.
"Time will tell," manager Walt Weiss said Sunday. "He's a lot better than I thought he would be, for sure. When it happened, I thought it could be real serious. He got hit real hard. It was a pretty good spot, all things considered. If it had hit him in the kneecap, it would have been trouble. We'll see. It's going to be a few days to sort that out."
Flande had just given up a run on a Justin Upton two-out single when the injury took place. With Upton on first, Jedd Gyorko drilled the ball back off Flande's left knee. The ball ricocheted into foul territory and Gyorko ended up with a double. Flande covered third while Nolan Arenado chased down the ball and kept Upton from scoring.
"That's one of the reasons why his teammates love him so much," Weiss said of Flande. "His only concern is the team, every day. The same thing there. He gets smoked, and he's worried about covering third."
Flande left with a 5-1 lead, and the bullpen backed him up for 6 1/3 innings to preserve a 10-2 victory and set up the possibility of a Rockies sweep in Sunday's finale.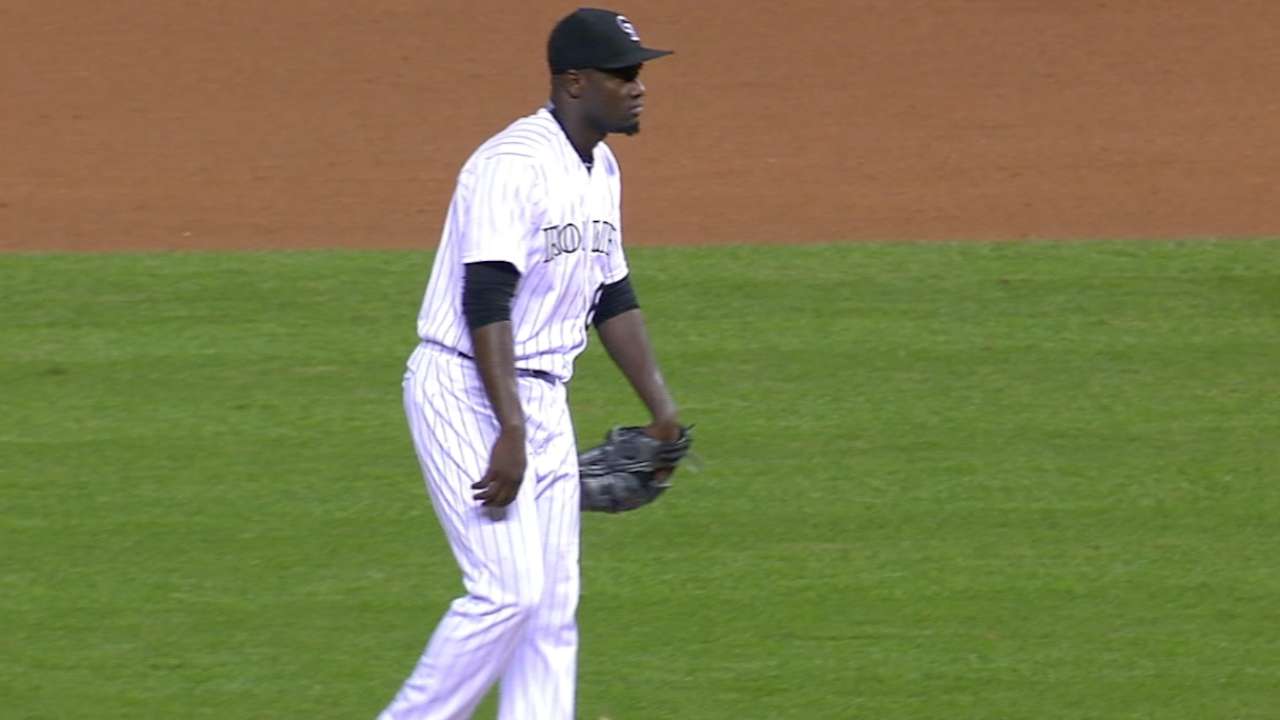 Owen Perkins is a contributor to MLB.com. This story was not subject to the approval of Major League Baseball or its clubs.