Hughes to return to rotation on Wednesday
Righty will fill in for Milone, who is dealing with shoulder issue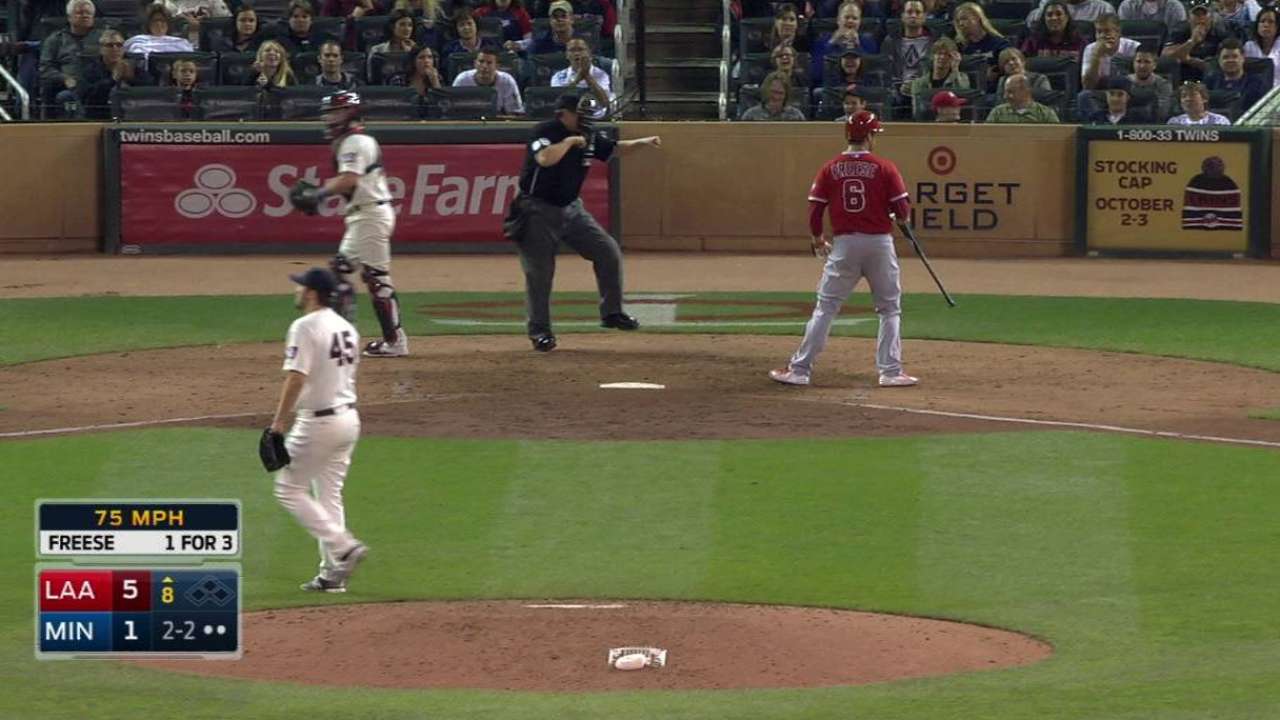 MINNEAPOLIS -- After questioning earlier in the week whether pitcher Phil Hughes would make another start this season, Twins manager Paul Molitor said on Sunday that the plan now is for Hughes to take Tommy Milone's place in the rotation on Wednesday against the Cleveland Indians.
Molitor said Milone, who is coming off back-to-back poor starts, is nursing a "tired shoulder" and is in need of some time off.
Hughes struggled in his return to the rotaion on Tuesday against the Tigers after missing several weeks with a herniated disk in his lower back. He surrendered three runs in only three innings to plunge the Twins into an early hole en route to a 5-4 loss. Hughes came out of the bullpen in the second game of Saturday's doubleheader against the Angels, giving up one run in two innings.
Molitor said Thursday he had spoken with Hughes about the possibility of him not starting again in the final stretch of the season, but insisted that the plan could change.
Meanwhile, Milone's status for the rest of the season is questionable. Milone lasted fewer than two innings on Thursday against the Angels, pulled one out into the second inning after allowing five runs in an 11-8 loss.
Ervin Santana is slated to start the first game of the Twins' three-game series on Tuesday against the Indians, with Kyle Gibson scheduled for the start on Thursday.
Nate Sandell is a contributor to MLB.com. This story was not subject to the approval of Major League Baseball or its clubs.