Russell's game-ending gem a 'great moment'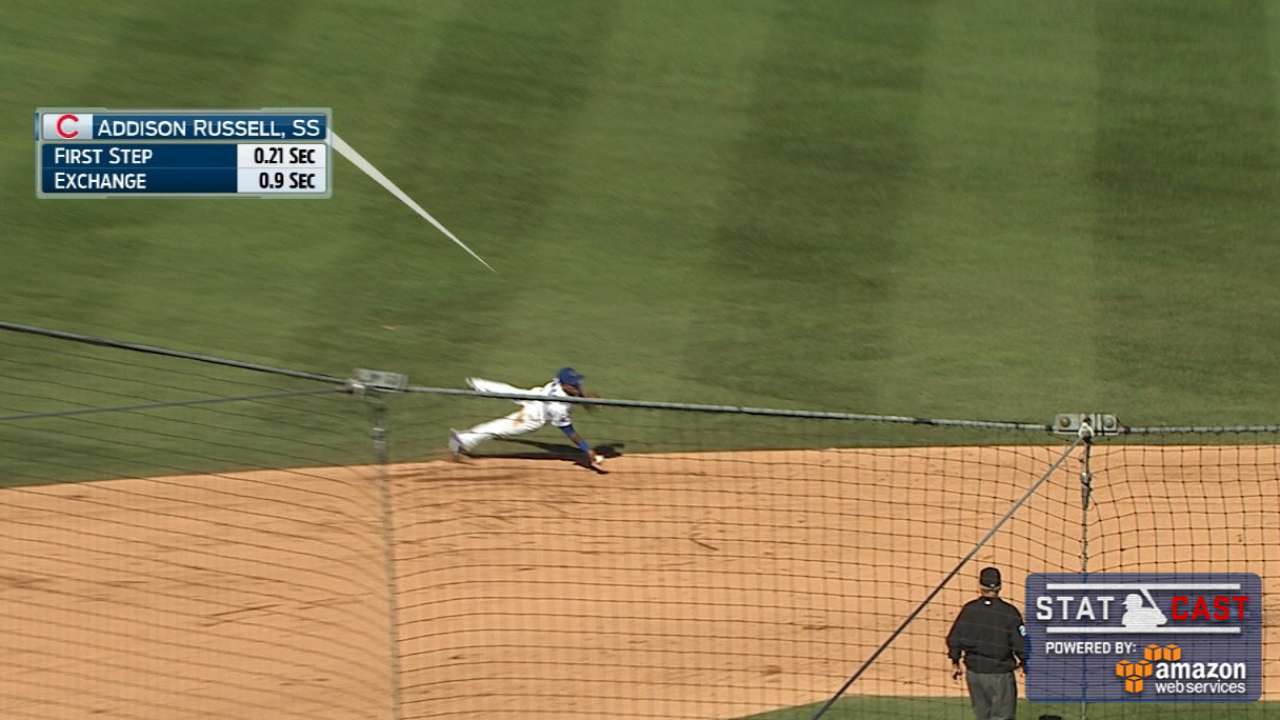 CHICAGO -- Addison Russell says he's never practiced the play he made to end Saturday's game and preserve the Cubs' win over the Cardinals. It's just instinct. And he nearly topped that play with another acrobatic leap on Sunday.
On Saturday, the Cardinals had scored three runs in the ninth to close to 5-4 and had the tying run at first and winning run at the plate in Stephen Piscotty. Pedro Strop was on the mound, and he got Piscotty to hit the ball toward short. Russell dove to his left to grab the ball and was able to somehow flip to second baseman Javier Baez for the force at second.
• Rogers: Russell's amazing stop shows Cubs' potential
Was it the best play the 21-year-old has made all year?
"It's right up there, especially a game-ender, the way the last inning was going, especially with all the animosity," said Russell, who is learning quickly about the Cubs-Cardinals rivalry. "It was a good feeling. I know the whole infield was pretty pumped. It looked like everyone else was. It was a pretty cool moment."
It definitely helped having the crowd of 40,994 behind him.
"It's awesome, it's electric," Russell said of the fans. "You get a base hit, you make a diving play, and they're up on their feet, hands up in the air. It makes you smile."
Both Russell and Baez looked at the video of the play again on Sunday. Who was more excited between the two young infielders?
"I think we were both pumped," Russell said. "We looked at each other in the eyes. It was a great moment."
On Sunday, in the Cubs' 4-3 loss to the Cardinals, Russell survived a hard slide at second by Yadier Molina in the second. Russell then made a perfectly timed leap over Brandon Moss as he slid into second and had the presence of mind to tag Moss out. Molina did apologize to Russell.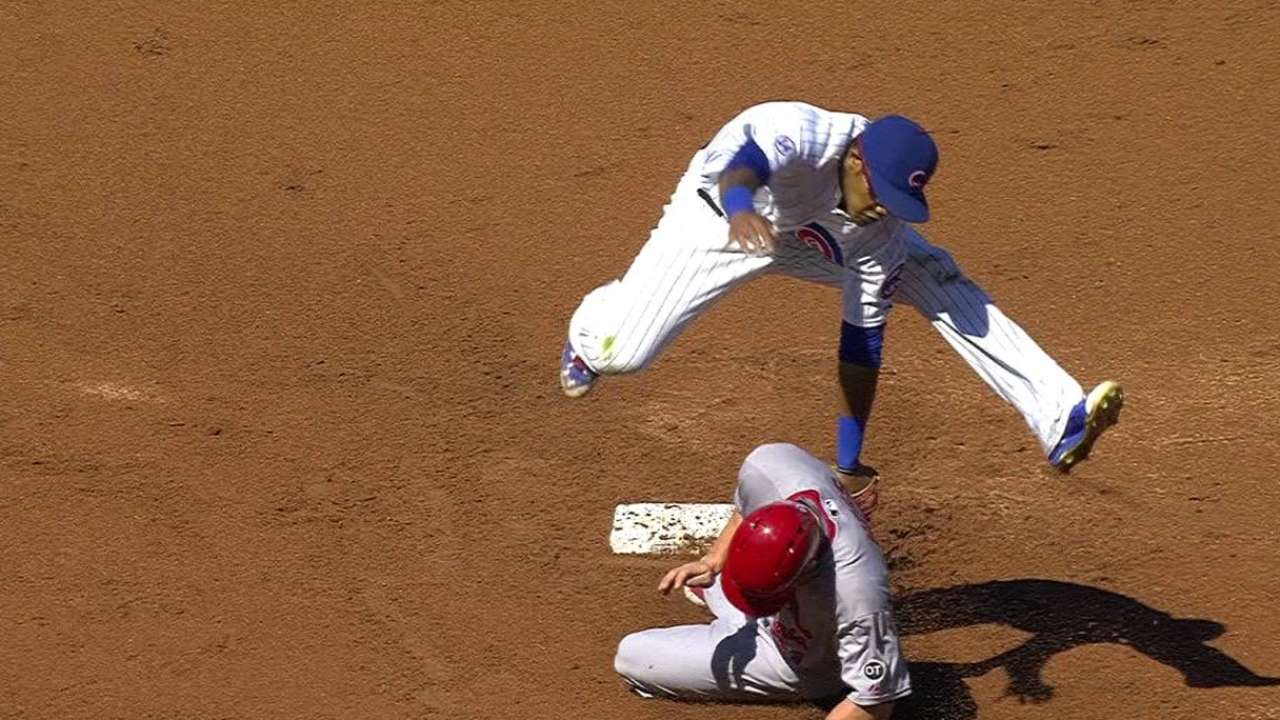 "He said, 'I'm sorry, my bad,'" Russell said. "I think that's a clean play anyways. I didn't get hurt, he didn't get hurt. No hard feelings."
Carrie Muskat is a reporter for MLB.com. She writes a blog, Muskat Ramblings. You can follow her on Twitter @CarrieMuskat and listen to her podcast. This story was not subject to the approval of Major League Baseball or its clubs.