ICYMI: Padres unable to overcome early pitching miscues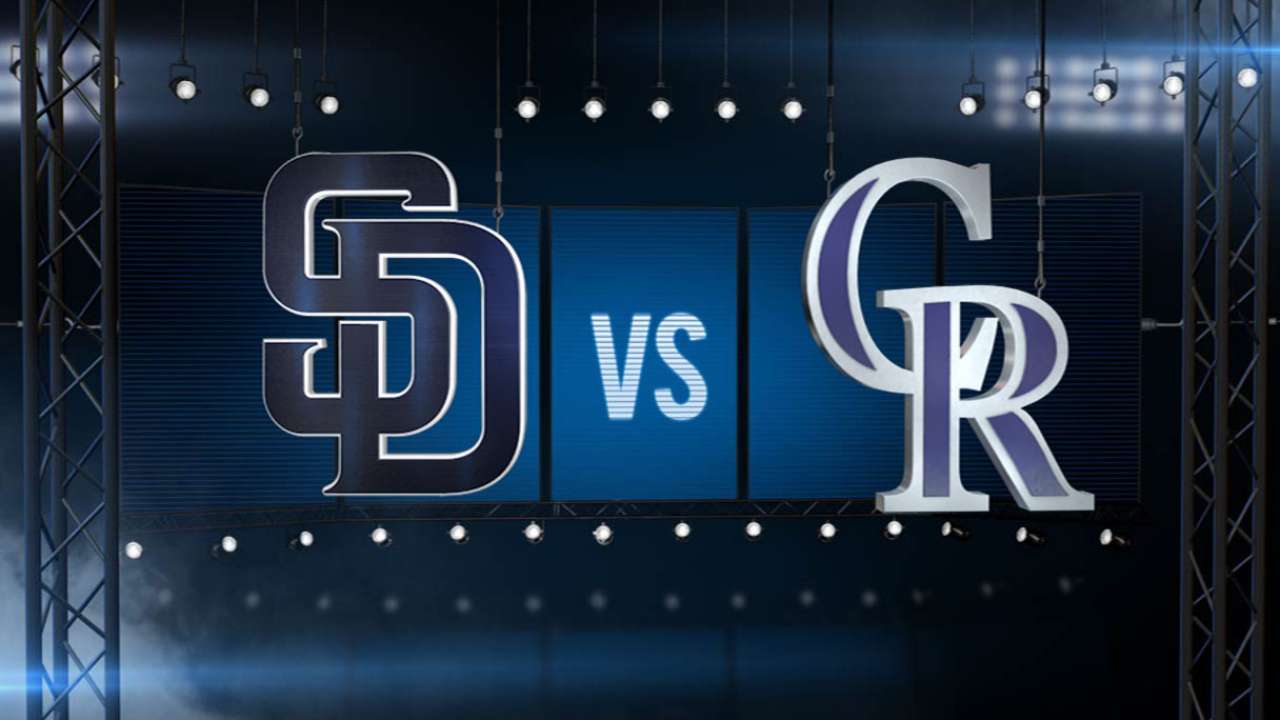 San Diego entered Saturday's game against the Rockies hoping to even the series behind its first lefty starter of the season, Robbie Erlin. Unfortunately for the Friars, Erlin had difficulty in his first Major League start of 2015, as Colorado tagged him for seven runs in a 10-2 loss at Coors Field. The Friars managed only seven hits, while the Rockies racked up 18 hits in the middle game of their weekend series.
Erlin, who made his first Major League start since Sept. 28, 2014, put the Padres in a precarious position early, as he allowed nine hits and one walk over three innings of work. He struck out two.
Because of Erlin's early troubles, the Padres were once again forced to give their the bullpen extra work. San Diego used five relievers in all. Odrisamer Despaigne, Marc Rzepczynski, Marcos Mateo, Jay Jackson and Casey Kelly -- who made his first Major League appearance since Sept. 27, 2012, against the Dodgers -- combined to allow three earned runs on nine hits and four walks over five innings. Kelly pitched two full innings of relief, and permitted one earned run on five hits with three strikeouts.
Wil Myers recorded another multi-hit game, going 2-for-3 at the plate with one run scored and his 13th double of the season, while Jedd Gyorko also enjoyed a multi-hit game -- going 2-for-4 and posting his 52nd RBI and 15th home run of the season. Outfielder Justin Upton also plated a run against the Rockies -- his 77th RBI of the season -- with an RBI single in the third inning, as part of a 1-for-3 effort.
With Saturday's loss, San Diego fell to 69-80. While Saturday's contest didn't end in the Padres' favor, the Friars still have a chance to prevent a series sweep on Sunday and will try to go for their 12th win of the season against Colorado. Righty James Shields will take the hill opposite Kyle Kendrick in the series finale.
In case you missed it, here are some highlights and stories you might not have seen from Saturday:
Padres postgame recap: Erlin struggles early and Padres can't rebound
Justin Upton's RBI single drives in Myers to put the Padres on the board: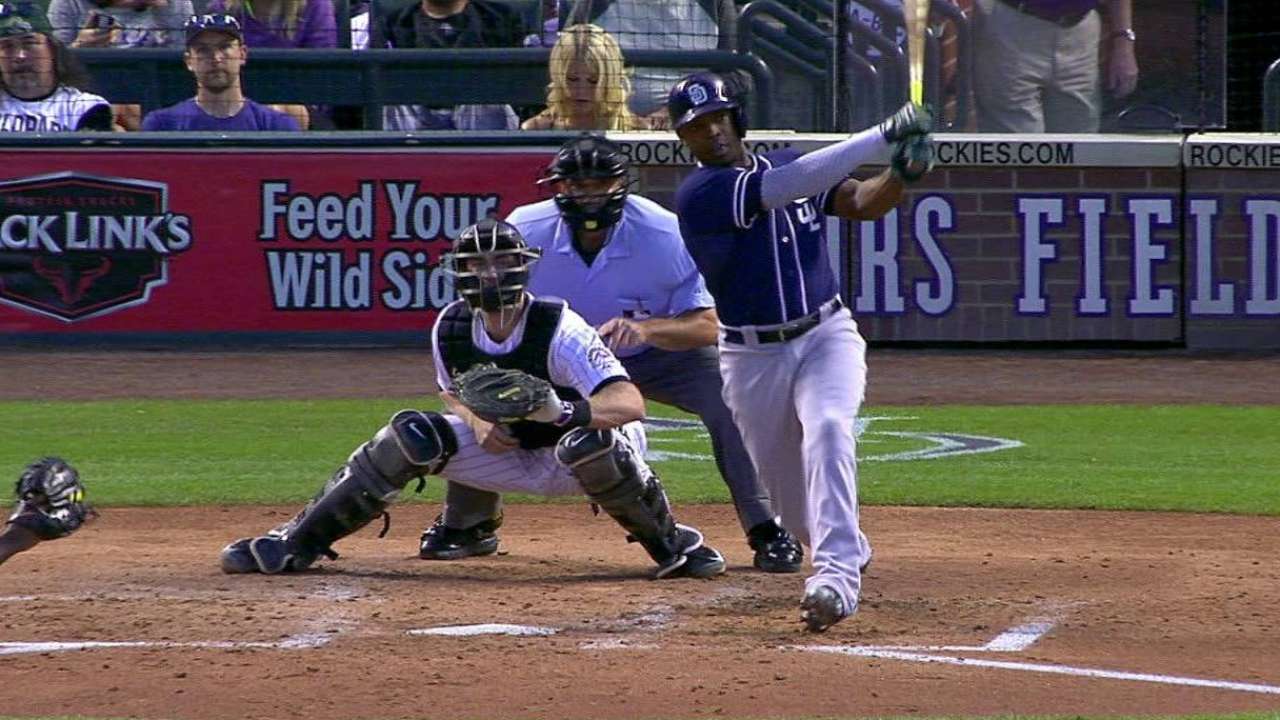 Gyorko goes yard for his 15th home run of the season in the 6th inning: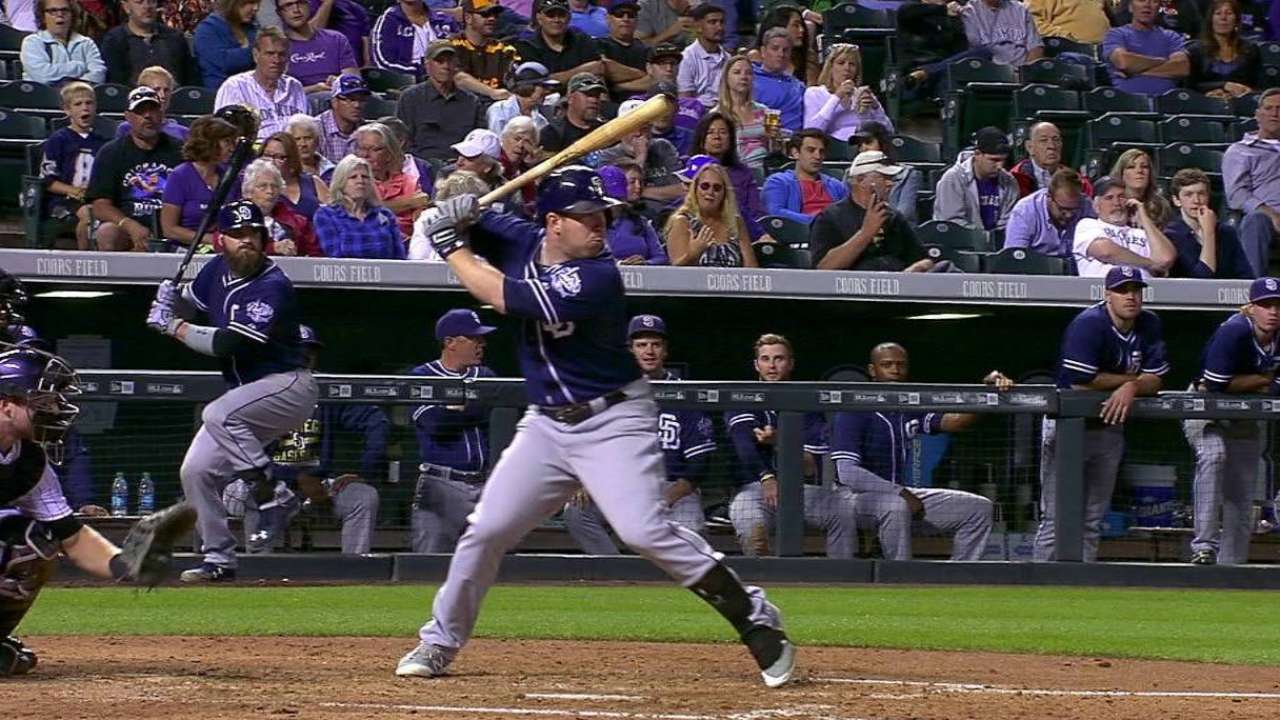 Jankowski's diving catch in right robs Blackmon of a hit in the 7th inning: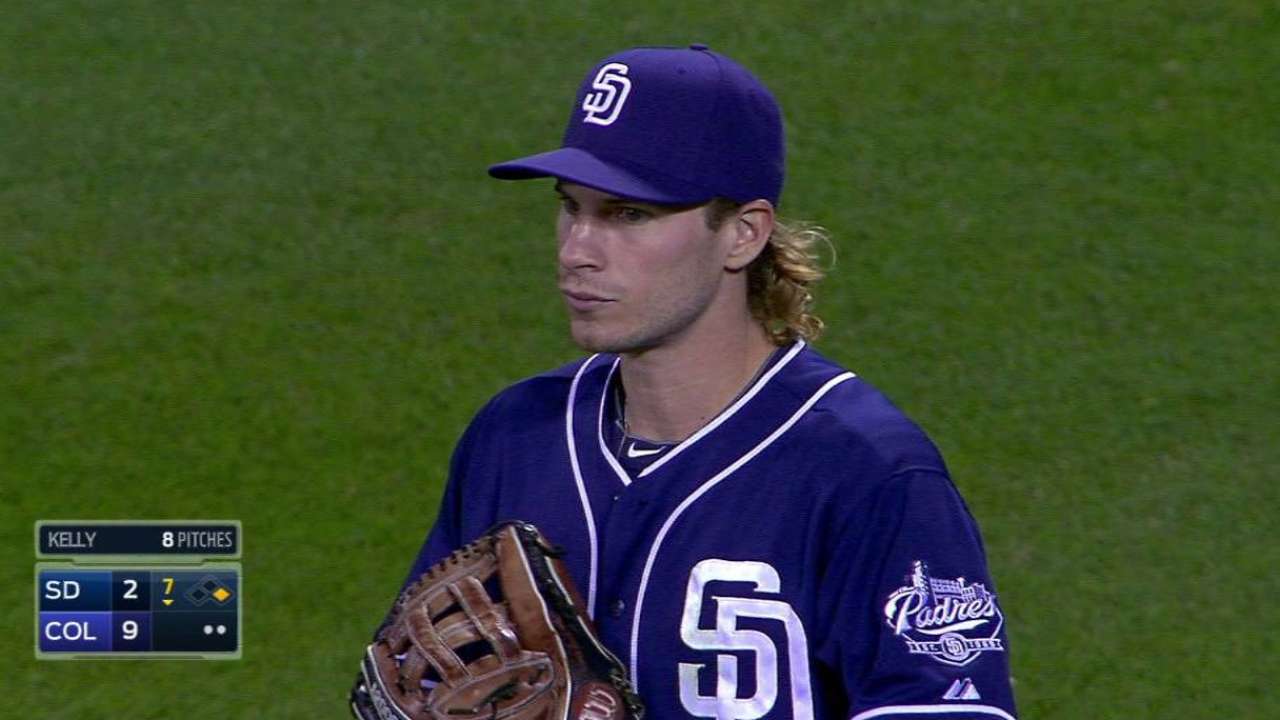 The day's top stories:
Rehabbing reliever continues route to return: Kelley throws in simulated game, nears return
Rea and Dickerson have banner year: MLB Pipeline names Dickerson, Rea Padres' Prospects of the Year
Venable trade paying dividends, as Edwards impresses: Padres like what they've seen from Edwards
Murph's Musings: Murph talks about Erlin's first MLB start of 2015
Notable Notes: Game Notes @ COL (09.19) Erlin Takes the Hill for First Start of 2015
Friday's #ICYMI recap: ICYMI: Myers goes yard, but Friars drop opener
Looking forward to the next game:
Friar Forecast at Coors Field: Shields seeks 13th win in finale vs. Rockies
Sunday's pitching preview: James Shields (12-6, 3.80 ERA) vs. Kyle Kendrick (6-12, 6.15 ERA)