Santana busts out with career-high 5 RBIs
Outfielder acquired from Houston forcing way into lineup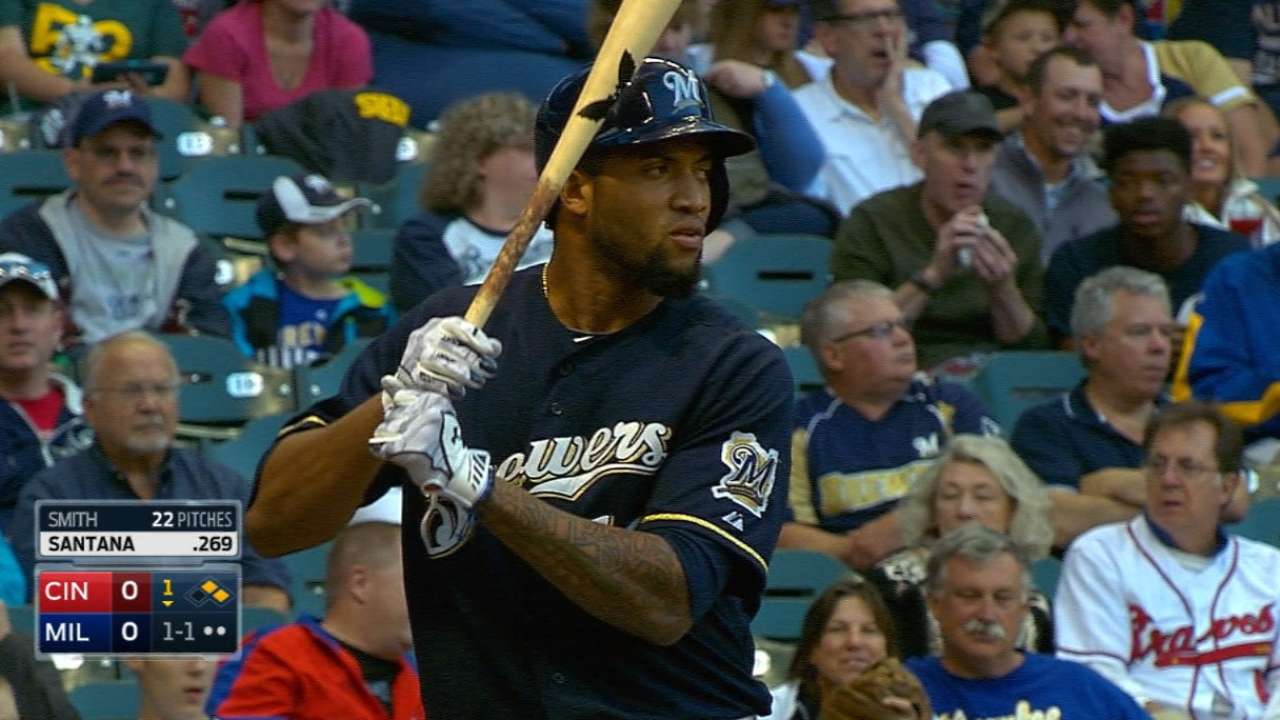 MILWAUKEE -- Just where Domingo Santana fits into the Brewers' 2016 plan is to be determined, but the 23-year-old is making a case that his bat demands a spot somewhere.
Santana, the first of four prospects acquired in a July 30 trade with the Astros to make it to Milwaukee, set a career high with five RBIs, including his sixth Brewers home run, in Saturday's 9-7 loss to the Reds. He didn't arrive in the Majors until three weeks after the trade, but has outperformed the key player who went in the other direction, Carlos Gomez, who has struggled to gain a foothold with the Astros and is currently sidelined by a rib cage injury.
After Saturday's performance, Santana has out-homered Gomez, 11-4, including Santana's five home runs for Triple-A Colorado Springs and six in 25 games with the Brewers. Santana has 16 RBIs since his promotion to Gomez's 13 RBIs for the Astros. Santana is batting .293 for the Brewers to Gomez's .234 for the Astros.
Santana has put up those numbers while mostly playing center field, which is not his natural position. The Brewers have their two home run leaders, Khris Davis (22 homers this season) and Ryan Braun (25) in the corners.
Could Santana man the position again in 2016 while one of the other prospects acquired from the Astros, true center fielder Brett Phillips, finishes his Minor League seasoning?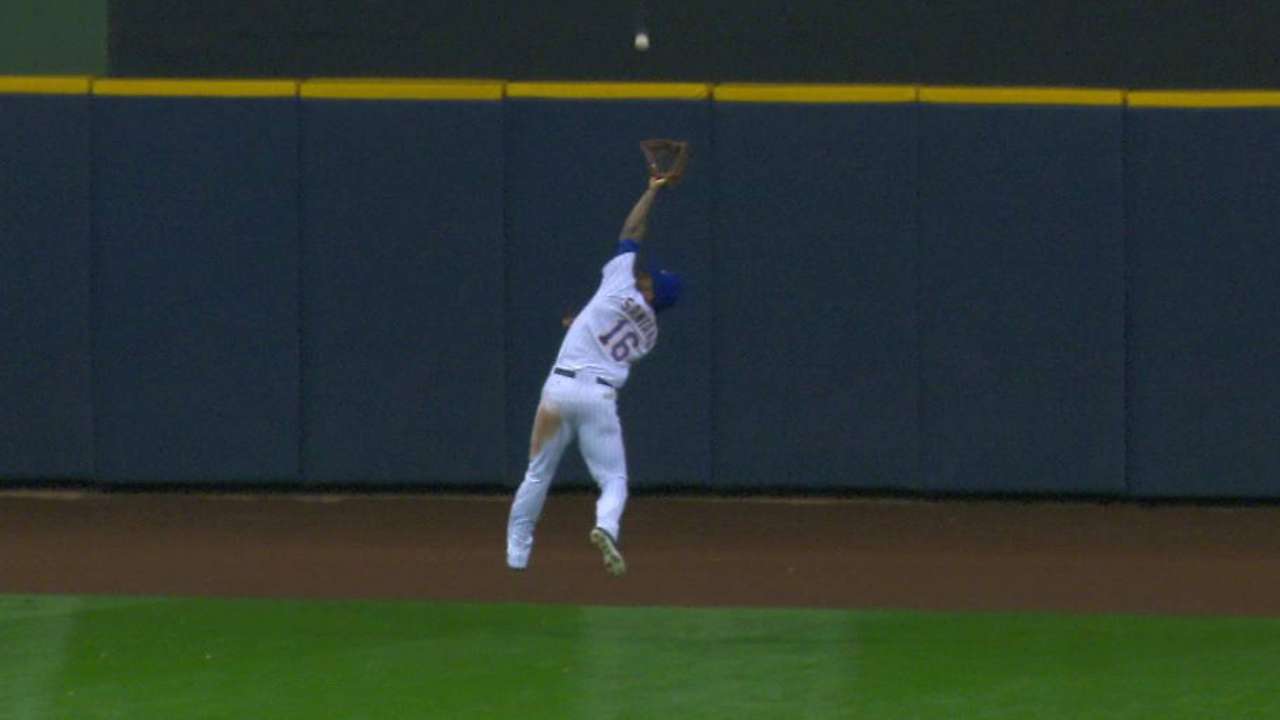 "I think [Santana] has handled himself out there," Brewers manager Craig Counsell said. "At this point, it's really too early to speculate on that."
In part, that's because the Brewers are in the midst of a general manager transition, with Doug Melvin exiting the role and principal owner Mark Attanasio currently interviewing candidates. It will be up to Melvin's replacement to determine whether Santana can be a bridge to Phillips, or whether the Brewers need to acquire a true center fielder over the winter.
"Playing center field is a difficult spot to play and an important spot on the field," Counsell said.
Adam McCalvy is a reporter for MLB.com. Follow him on Twitter @AdamMcCalvy, like him on Facebook and listen to his podcast. This story was not subject to the approval of Major League Baseball or its clubs.