Cutch's salute tops MLB's GIFs of the Day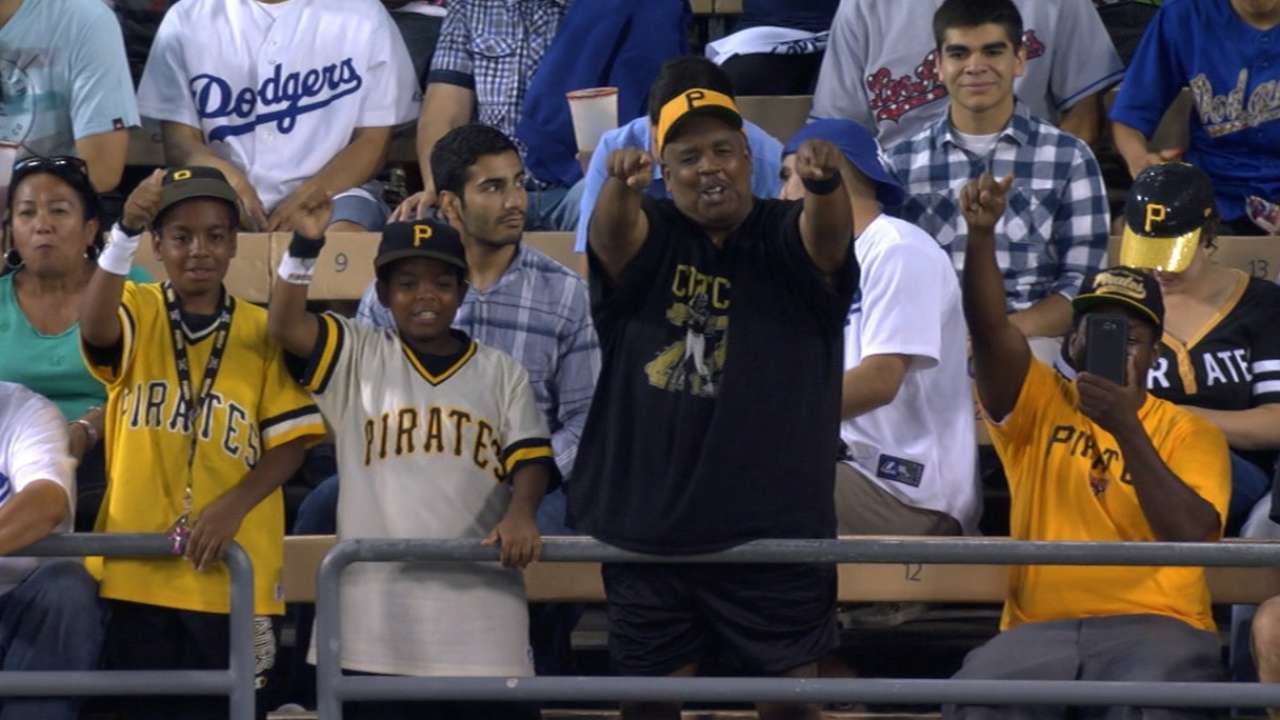 Here are the Top 5 GIFs of the day, courtesy of @MLBGifs.
1. Salutations from Cutch
Andrew McCutchen has some love for the Pirates faithful as he trots out to center field, following a two-run double just inside the right-field foul line that gave his squad the lead.
2. Kinsler's diving play
Ian Kinsler goes horizontal to make a play in a game he would later win for the Tigers with a walk-off homer in the 11th inning.
3. Hosmer flexing
Eric Hosmer flashed some power Saturday, with a single, double and home run against the Tigers, prompting an examination of his biceps in the dugout.
4. Fan dressed as an alien at Nats game
Nationals Park had an extraterrestrial visitor take in Saturday's game vs. the Marlins.
5. Trout goes deep
Mike Trout doing Mike Trout things in the Angels' 5-2 win over the Twins in the second game of their doubleheader. Trout has homered three times and driven in seven runs through three games in this series.
Chad Thornburg is a reporter for MLB.com. This story was not subject to the approval of Major League Baseball or its clubs.