Frazier's homer puts him in elite company
He joins Frank Robinson as only Reds with 35-HR, 40-double season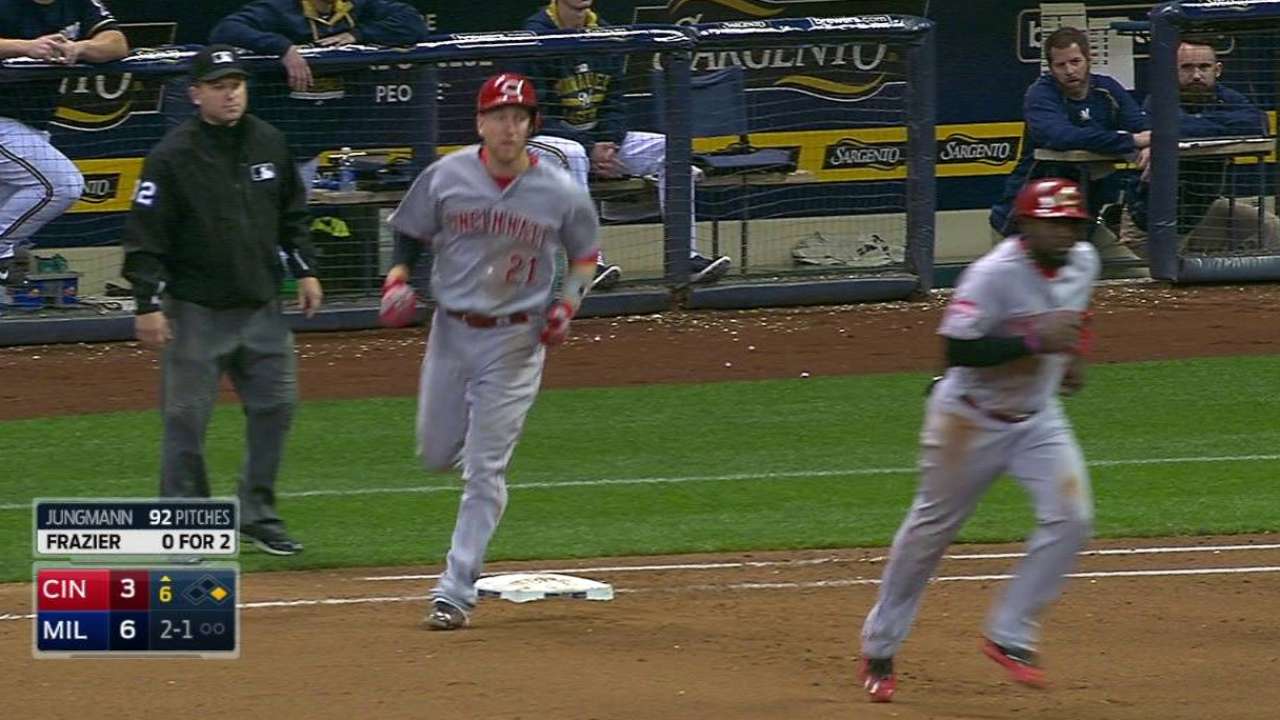 MILWAUKEE -- Todd Frazier threw his bat down in disgust after he connected on a 2-1 fastball from Taylor Jungmann in the sixth inning. By the time he got to first base, he was pumping his fist in celebration, as the ball found its way over the wall in left-center field.
The two-run home run proved important in Cincinnati's 9-7 win over the Brewers on Saturday, as it pulled the Reds to within a run at the time.
It also was Frazier's 35th long ball of the year, which makes him just the second Reds player (Frank Robinson, 1962) with at least 40 doubles and 35 home runs in a season.
"It is a pretty cool feat -- just me and Frank Robinson to do that in a Reds uniform," Frazier said. "That's awesome."
Hitting just .222 since the All-Star break, Frazier has found his stroke of late. He's homered in five of his last 10 games to move into fourth place in the National League in home runs. He also leads the NL with 41 doubles, three shy of Cleveland's Michael Brantley for the Major League lead.
Frazier's homer on Saturday night brought the Reds to within 6-5. Cincinnati tied the game later in the inning and went on to win thanks to a three-run eighth.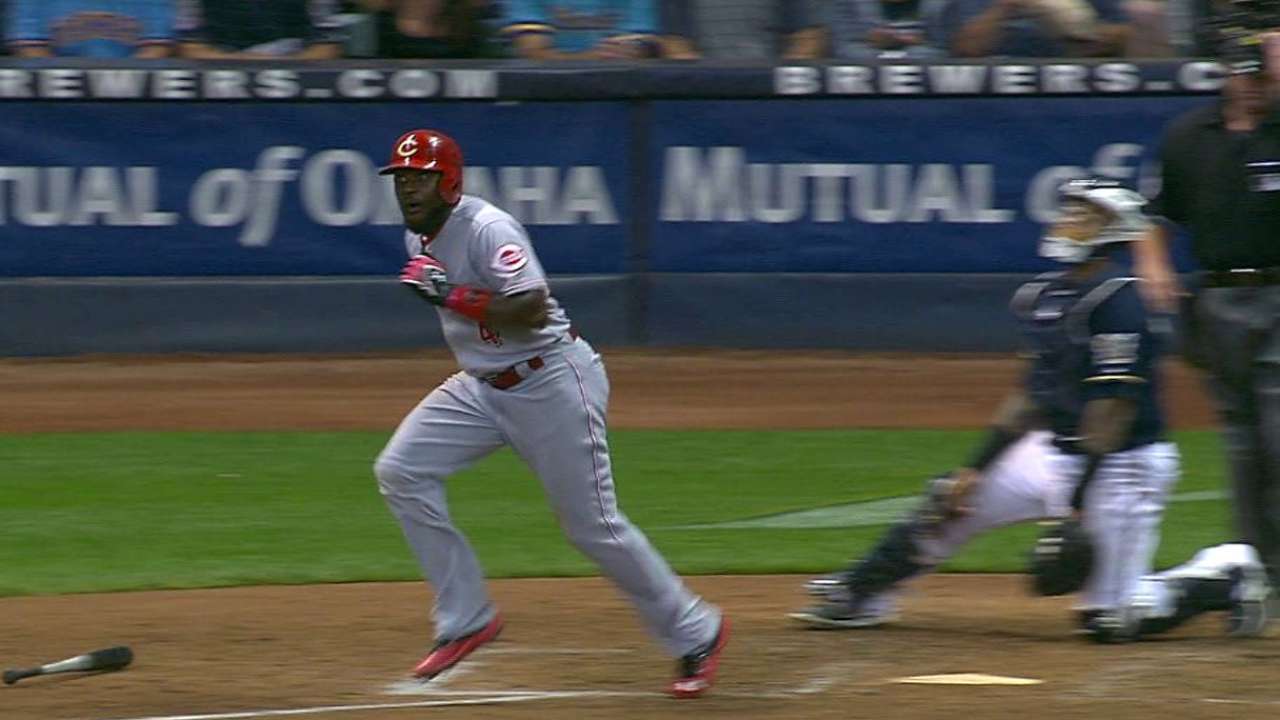 "When Todd searches for and gets that right pitch, he's unbelievably dangerous in that way of doubles, homers and run production," Reds manager Bryan Price said. "It is nice to see he's been swinging the bat better lately."
After homering 29 times in 2014, Frazier set 35 home runs as his target for his fifth season in the Major Leagues. He reached that goal Saturday and wrote his name into the Reds history books in the process.
Robinson accomplished the feat with 51 doubles and 39 home runs in 1962. Reds first baseman Joey Votto could join Frazier and Robinson with a strong finish to 2015, as he currently sits with 33 doubles and 28 home runs.
"[Hitting] 41 doubles and 35 home runs -- that's a good year," Frazier said. "I don't care what you are batting, honestly. You think about all the little stuff where you could have got another double but were robbed or another home run, it all adds up. I'm just very excited. [Joining Robinson] is a great feat and something I'll have forever."
Andrew Gruman is a contributor to MLB.com. This story was not subject to the approval of Major League Baseball or its clubs.