MLB.com Columnist
Mike Bauman
Yost remains confident in determined Royals
'There's no drop in intensity,' KC manager says of September slump
DETROIT -- The common denominator that ties together the last two Royals seasons has been success. But the narratives for these two years are at opposite ends of the baseball spectrum.
The homestretch for the Kansas City club in 2014 had to include a major push. A .500 club after 100 games, the Royals picked up the pace substantially, finishing 39-23 in their last 62 games and qualifying as the top AL Wild Card.
From there, the Royals went 8-0 through three levels of American League playoffs. They came up short in the World Series, only after encountering Madison Bumgarner. Overall, it was thrilling, uplifting stuff, particularly for a franchise that had not reached the postseason since 1985.
But this season was about the Royals starting fast and never decelerating for the next five months. They opened the season with seven straight victories, playing as though they had never skipped a beat between October and April. They took over first place in the AL Central for keeps on June 8 and pushed their lead to as much as 14 1/2 games in August.
Things have tapered off since then. Following an especially good August (19-9), the Royals have gone 6-12 in September after their 11-inning, 6-5 loss to the Tigers on Saturday night.
Royals manager Ned Yost is not concerned with the recent record.
"You don't like it, but we're the same team we've been all year long," Yost said Saturday. "We've got guys who have cooled off with the bats. When they heat up again, that's when we go on big runs. You just ride it out.
"If we're going to go through a quiet period with our bats, I'd rather do it now than two weeks from now. Everybody else is helping us out, we're just not helping ourselves out."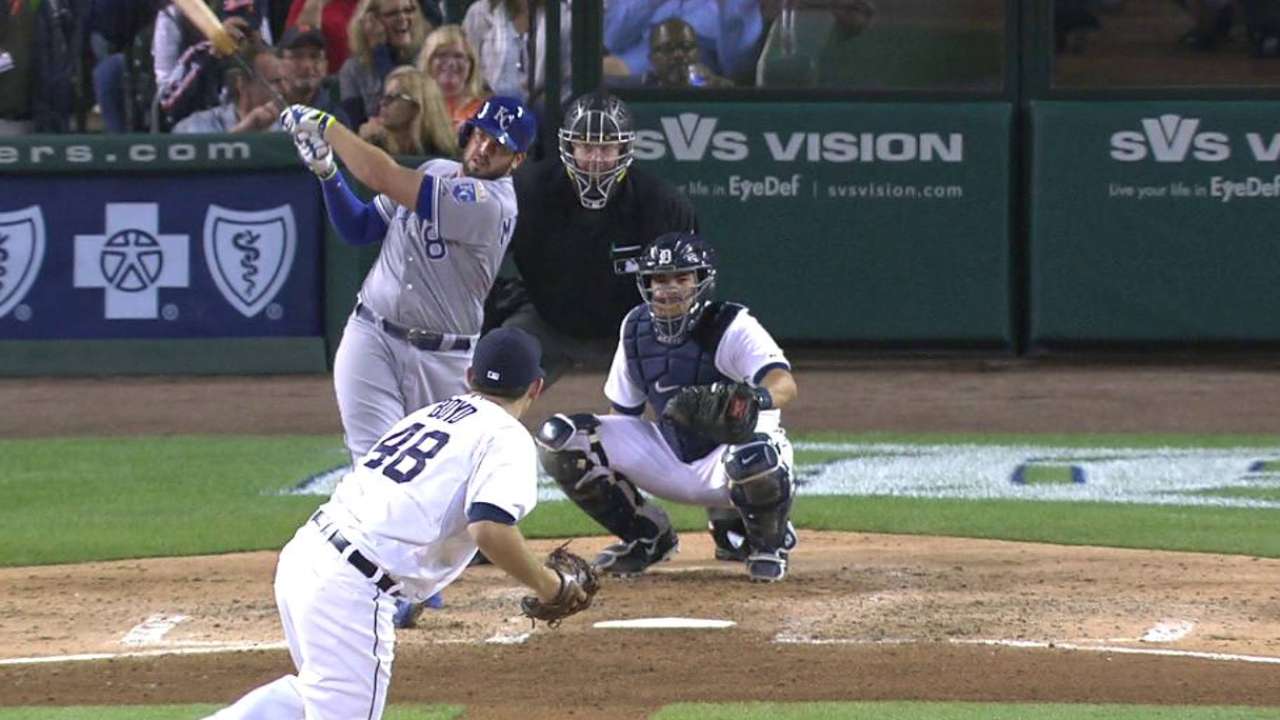 With Minnesota losing twice to the Angels, the Royals' magic number for clinching the division title dropped to four. With two weeks left in the season, this is a question of when, not if. The far closer race is for home-field advantage in the postseason. The Royals have a one-game lead over the Blue Jays for the AL's best record. The Jays also lost Saturday.
"Every team goes through little [losing] streaks and good teams keep it to a minimum," Yost said. "We've had maybe three times where we lost four in a row, and that's it, that's the extent of our streaks. It's been a little tougher here, but you kind of look at it that you go through these times when you struggle a little bit and then you get hot. When you get three or four guys hot in your lineup, it could be a good thing, too, going through it now, then getting back on track and being 100 percent ready to go for the playoffs."
Yost looks at the total 2015 effort and sees a team that, instead of being satisfied with last season's accomplishments, used the World Series loss as motivation.
"Our guys have been really focused," Yost says. "I think that the playoffs last year, to be able to experience that, to be able to come as close as we did come to winning the World Series, that left a taste in everybody's mouth. You know during the winter I was really pleased with what we accomplished, but I was nowhere near satisfied with what we accomplished. I got to Spring Training and found out that was the exact same attitude of everybody on this team."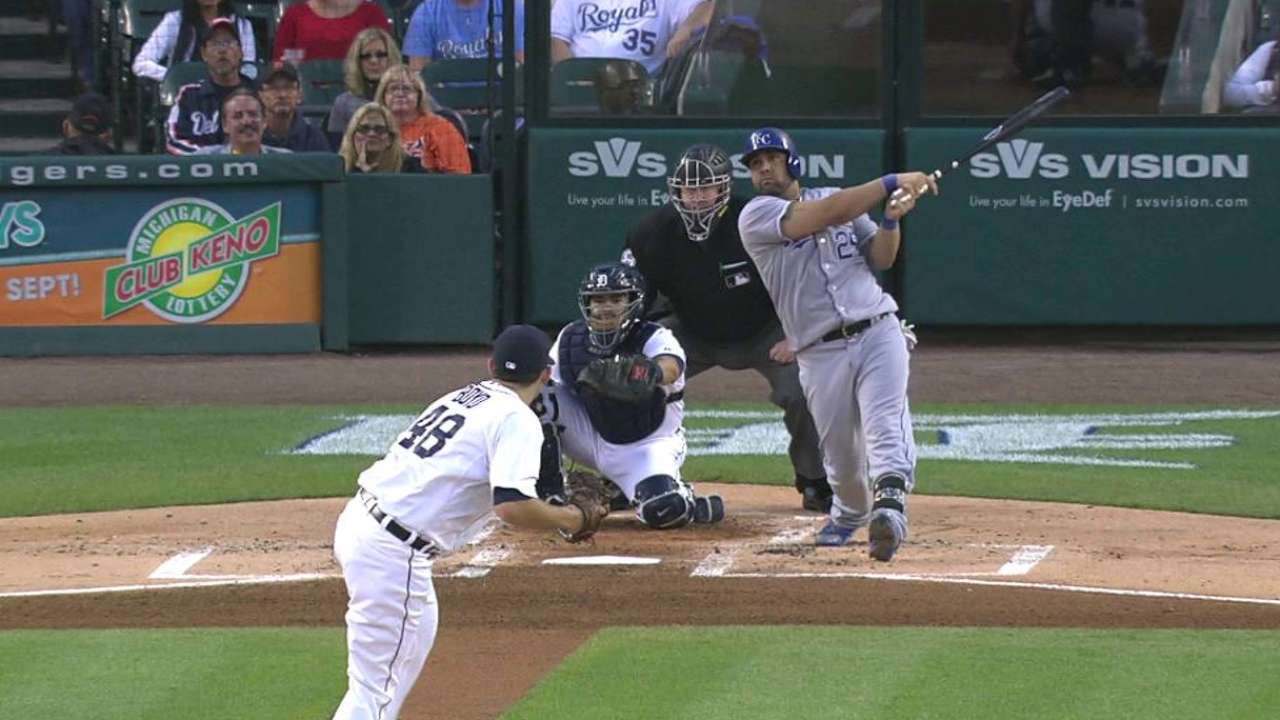 Yost acknowledged that it may be "a little bit" harder to maintain a competitive edge with a big lead as opposed to being in a close race, but he found no problem with his team's approach.
"The good thing about it is that our guys have been really focused on coming out so there's no drop in intensity," Yost said. "They're playing hard, they understand that, yeah, we've got a big lead in the division, but home-field advantage is important, too. So they've stayed focused on that.
"That's big. When you get to the playoffs, you've got to win. It doesn't matter where you're at. But with our fans there that is an advantage for us."
This team has achieved much and wants even more. The recent slump looks like more of a bump in the road than a permanent detour for the Royals' postseason plans.
Mike Bauman is a national columnist for MLB.com. This story was not subject to the approval of Major League Baseball or its clubs.