Molitor believes Twins can earn Wild Card spot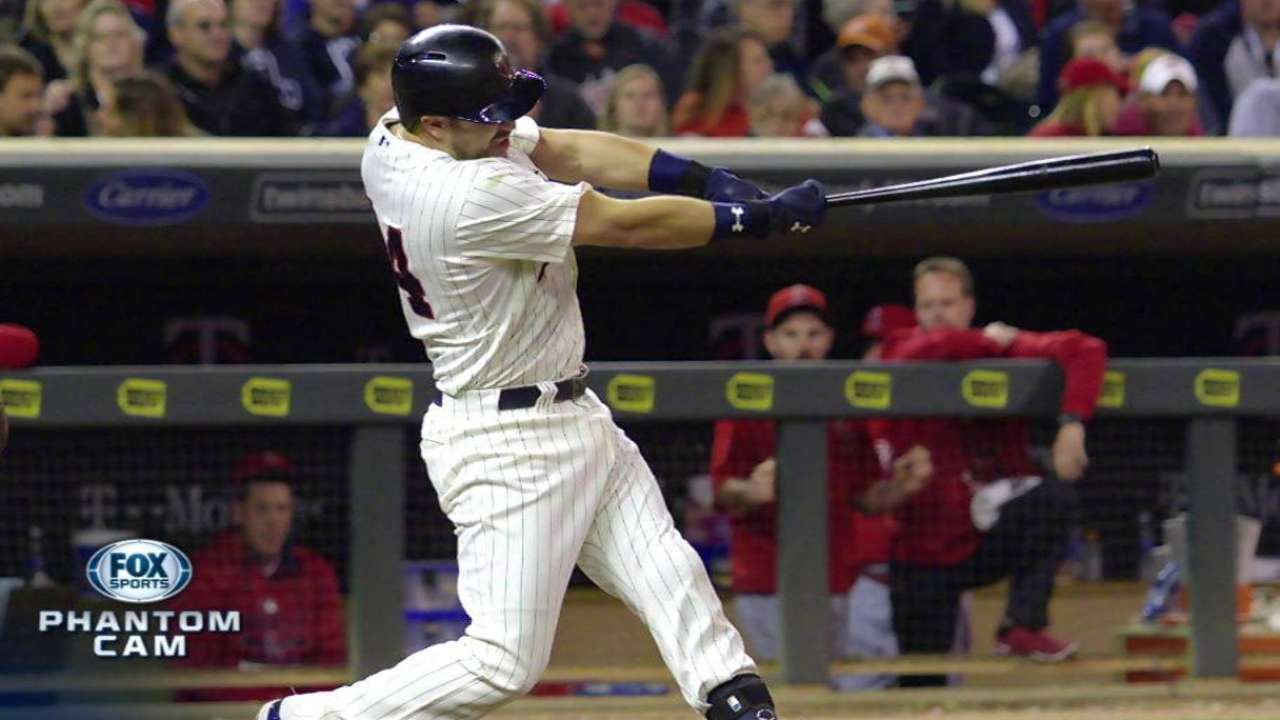 MINNEAPOLIS -- The Twins began their current 10-game homestand on Monday as one of the best home teams in the American League.
Five consecutive losses have completely changed the tone and tenor of the team's clubhouse -- and the American League Wild Card race -- following a 5-2 loss in the nightcap of a doubleheader against the Angels on Saturday night at Target Field.
The Angels have taken the first three games of the four-game set with the series finale set for Sunday afternoon. They've also taken a one-game lead on the Twins in the standings, and they are now 1 1/2 games behind the Astros for the second Wild Card spot.
"I think their experience is showing up here a little bit these last three games," manager Paul Molitor said. "Maybe our lack of it is showing up, too."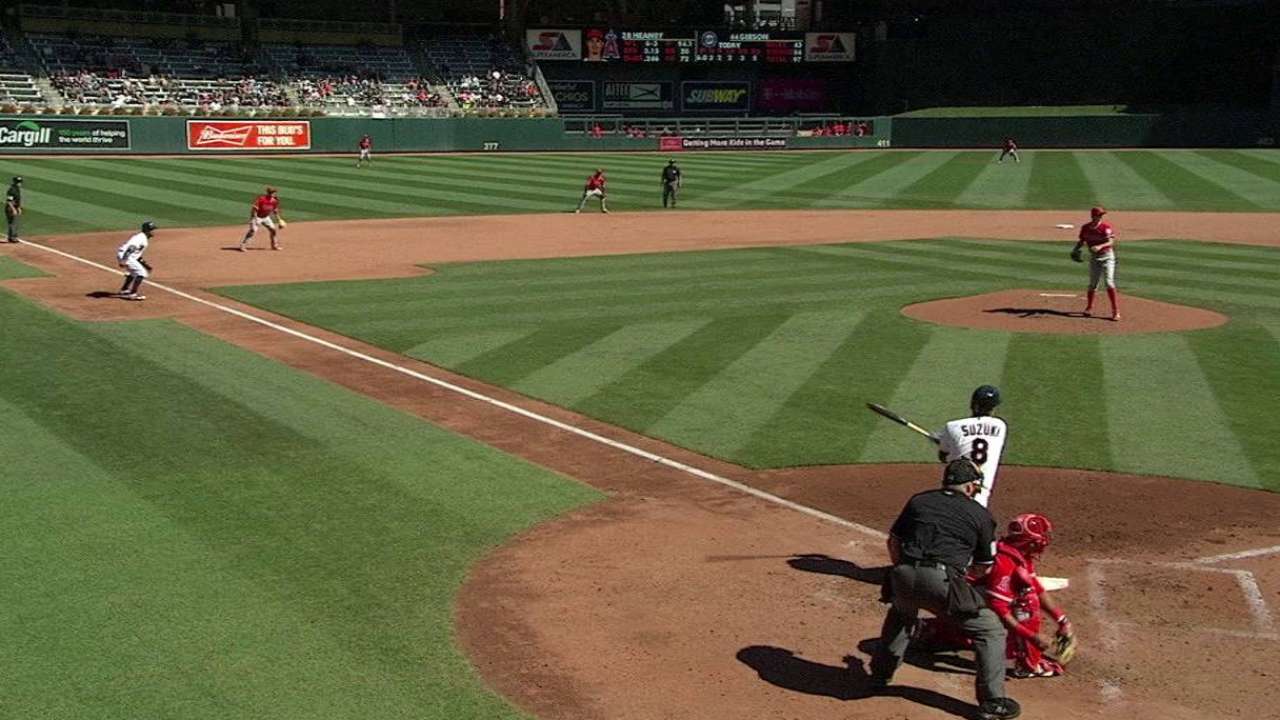 Perhaps the most frustrating part of the Twins' recent skid has been how winnable many of the games have been. Twice the club has lost in 12 innings, missing on opportunities in both games to salvage a much-needed win.
The Twins also squandered a five-run first-inning lead in the series opener against the Angels on Thursday night before losing 11-8.
"Obviously, we're not playing the way we want, but it's not a time to get down on ourselves. I don't think anybody else cares," said Mike Pelfrey, Saturday night's starter. "We need to keep fighting. I think this team has always done that.
"We're better than this, and I think we all know that. It's a tough time to struggle, but we've got to figure it out, and we've got to do it fast because we're running out of games."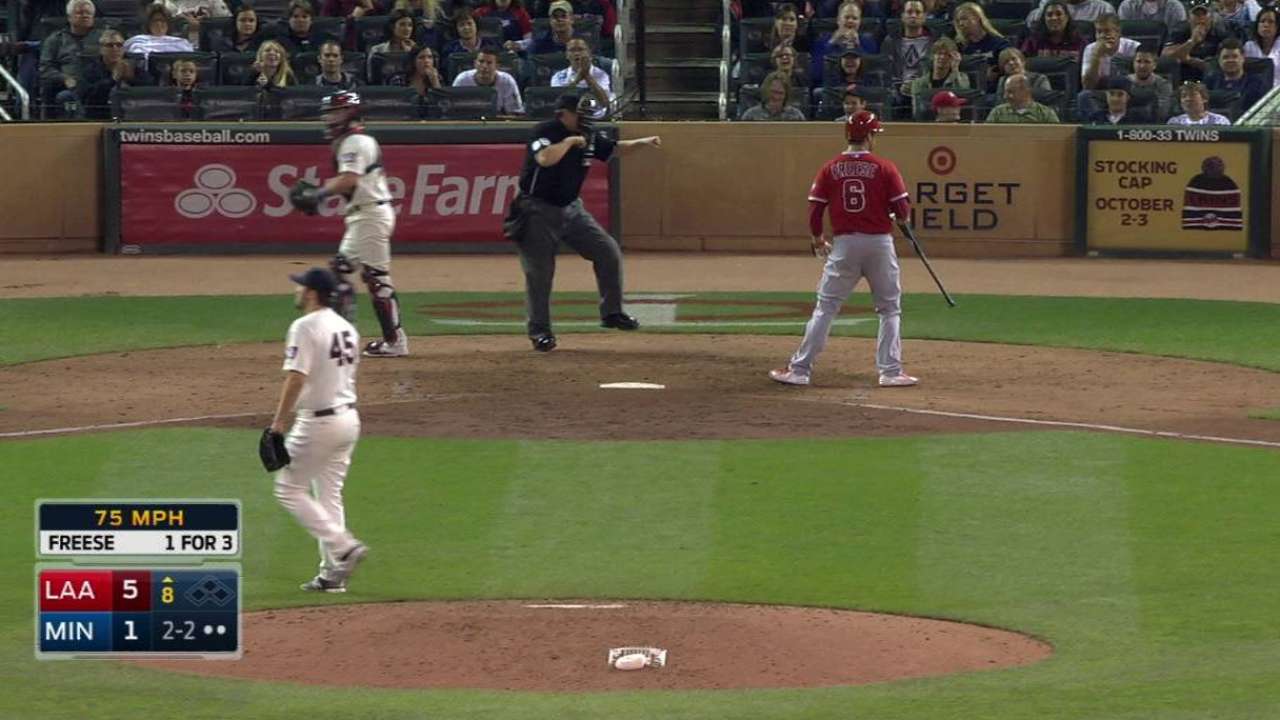 Despite the newfound urgency, Molitor stopped short of calling Sunday's finale a must-win game. A loss would move the Twins two back of the Angels with the Astros wrapping up a three-game series against the A's in Houston. Los Angeles opens a three-game series at Minute Maid Park on Monday.
The Twins will be trying to hold off the hard-charging Indians. Minnesota opens a three-game set against its division rivals at home on Tuesday.
"It would be nice to head into the off-day with a win, and try to regroup and be refreshed heading into the Cleveland series," Molitor said. "We're down to 14 [games remaining]. You have to still believe, I know I do, that we have a little run left."
Dan Myers is a contributor to MLB.com. This story was not subject to the approval of Major League Baseball or its clubs.