Choo reaching base at otherworldly clip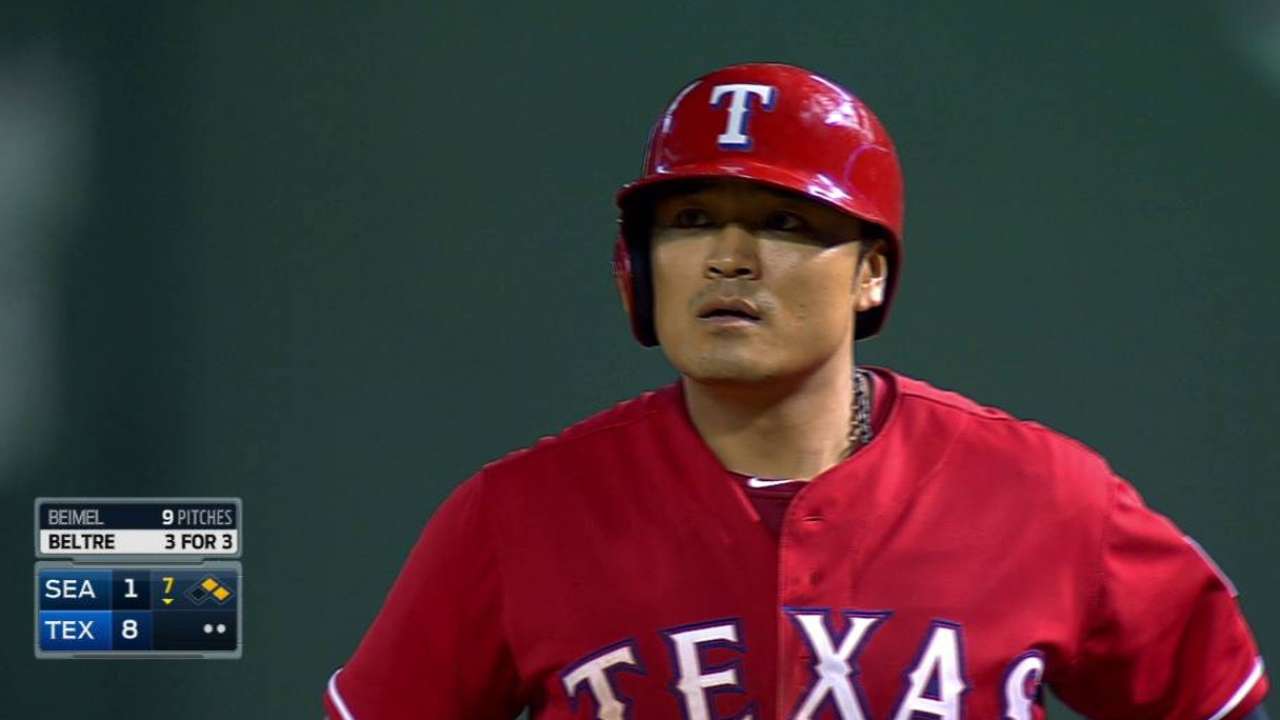 ARLINGTON -- Shin-Soo Choo has been so reliable for the Rangers lately that his on-base percentage is almost 150 points higher than his "not-on-base" percentage this month.
After he reached base five times Saturday night in the Rangers' 10-1 demolition of the Mariners, Choo's on-base percentage for September is .571. He has taken up nearly full-time residence on the basepaths the past four games, reaching safely in 16 of his last 20 plate appearances and batting .800 (12-for-15) during that stretch.
"He's on fire," manager Jeff Banister said.
Add in Choo's .455 batting average in September -- the best in the Major Leagues -- and it's hard to overstate his impact on the Rangers' overtaking the American League West lead, which they maintained at 2 1/2 games after the second-place Astros came back to defeat the A's, 10-6, on Saturday.
"Just a complete hitter," Banister said of Choo's current at-bats. "He's not chasing, barrel on the baseball that's in the strike zone, seeing the ball exceptionally well, staying back -- all the things that we talk about as being a complete hitter. He is that right now."
It's a stunning turnaround for Choo, whose was hitting .194 with a .298 on-base percentage through his 27th game of the season on May 11. He hadn't improved much by the All-Star break, at .221 with a .305 on-base percentage on July 12.
But since then, Choo has hit .354 with a .469 on-base percentage.
"It's exceptional to watch. It's fun to watch. It's borderline incredible right now," Banister said.
Dave Sessions is a contributor to MLB.com. This story was not subject to the approval of Major League Baseball or its clubs.