Bradley breaks out of slump in clutch fashion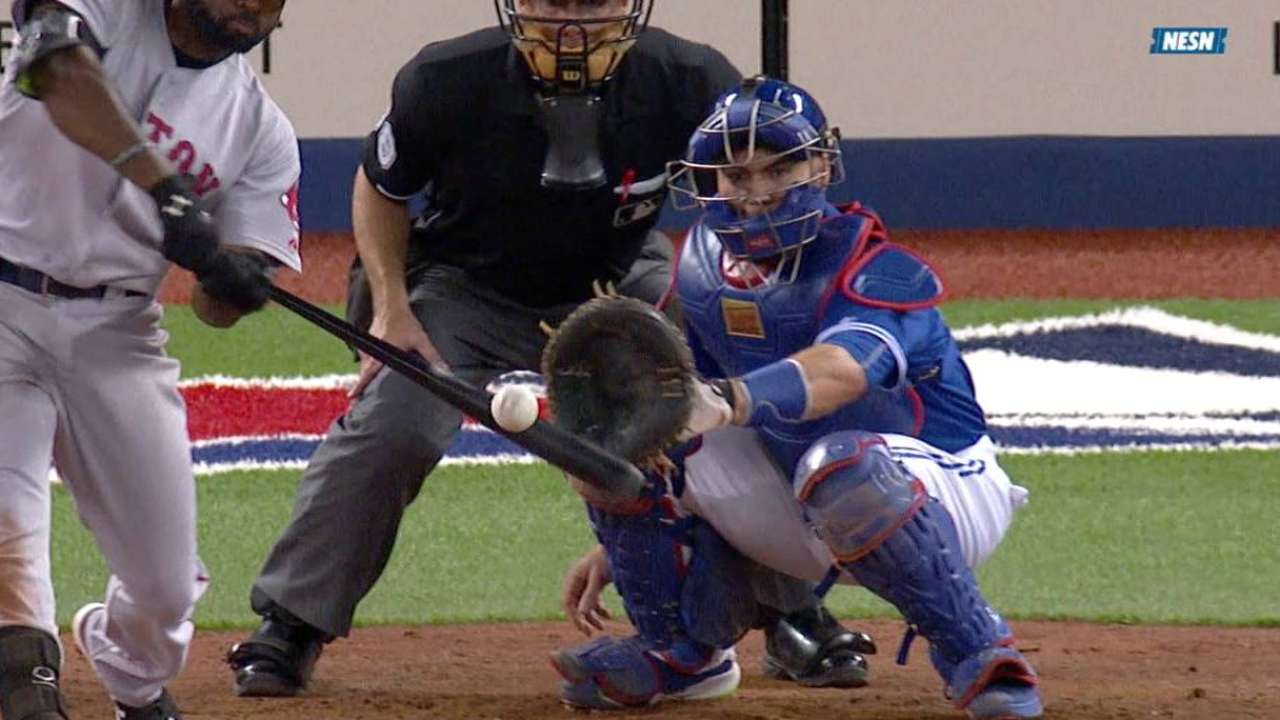 TORONTO -- The day started with Jackie Bradley Jr. in one of those prolonged slumps that defined his 2014 season. It ended with a reminder that Bradley is a year wiser and now able to turn cold droughts around before they gain too much momentum.
In Saturday's wild 7-6 win over the Blue Jays, Bradley came up with arguably the two biggest hits of the day for the Red Sox.
The first one was in the top of the seventh, when Bradley stung a hard grounder off the glove of second baseman Cliff Pennington and turned it into a hustle RBI double that tied the game.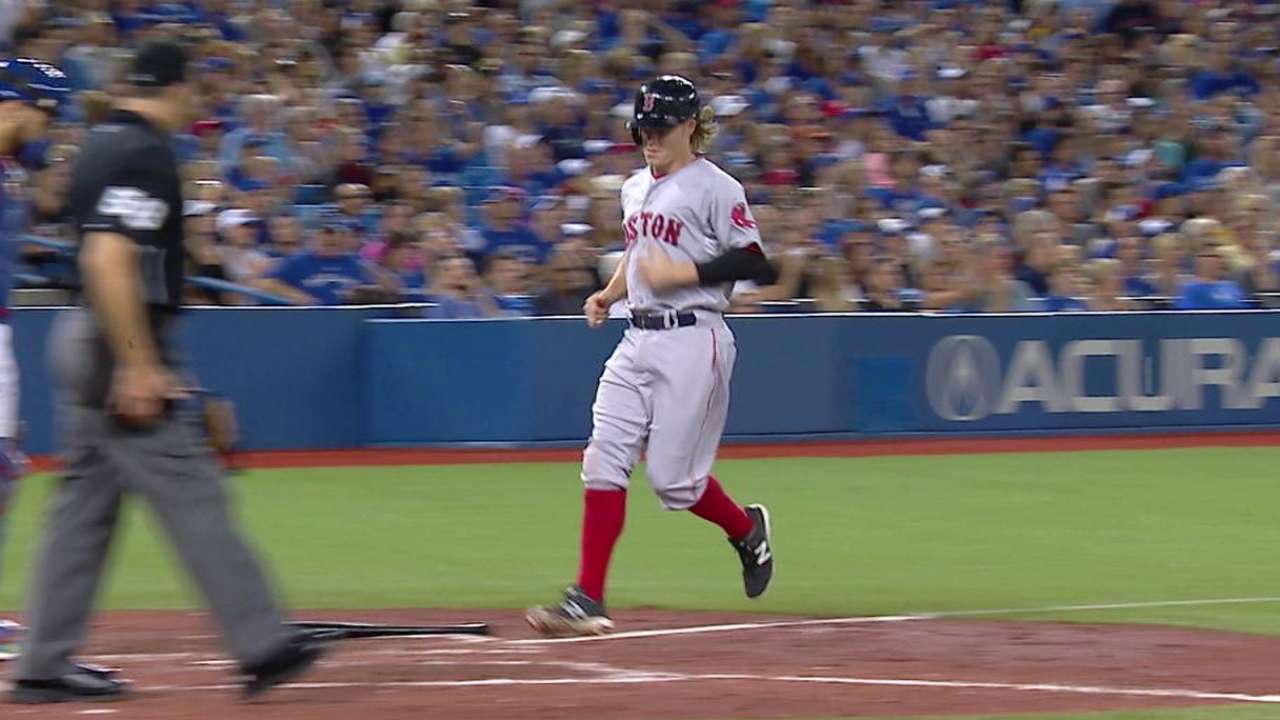 With that swing, Bradley snapped an 0-for-21 drought and also a 1-for-32 stretch.
"Anything would have helped," said Bradley. "I'm just glad I was able to get something going to help the team."
That something gave Bradley a renewed dose of confidence when he stepped to the plate with one out in the ninth, the Red Sox this time down by two runs.
Facing Blue Jays closer Roberto Osuna, Bradley fell behind 0-2 before evening the count. He then clocked a 96-mph offering into the second deck in right, silencing a packed house of 47,415 and tying the game yet again.
"He's a really good pitcher," said Bradley. "I think that was my first time ever facing him. I wasn't necessarily trying to go deep, but it felt good to be able to help the team and produce and tie the ballgame up and get some momentum going."
Before his latest slump, Bradley went on the best run of his career. From Aug. 9 through Sept. 7, Bradley hit .446 with seven homers, 32 RBIs and an OPS of 1.441.
During that stretch, he was making his case that the Red Sox can count on him in 2016 and beyond.
If the slump created any doubt, Bradley started to erase it again on Saturday.
"To put that behind him and to come up big was pretty good," said Red Sox interim manager Torey Lovullo. "And it shows signs of maturity that he can put that behind him despite the tough circumstances. I know it was a big day for him, and he was very excited."
Bradley knew why he was slumping.
"I'm taking good swings," he said. "It sounds weird to say this, but I'm trying to be too perfect, trying to make sure I'm not late, but on outside balls, trying to hit it that way instead of just swinging the bat, trying to make solid contact."
As for emerging from the slump, Bradley issued a reminder that he has practice at that.
"That's the thing -- I have been in those types of spells, so I knew what it was all about," said Bradley. "It's just one of those things where I've got to keep swinging. That's the only way you're going to get yourself out of it. Just making sure I stayed with my approach and got my rhythm back. My rhythm has been off just a little bit, but hopefully things will sync back up."
Ian Browne is a reporter for MLB.com. Read his blog, Brownie Points, follow him on Twitter @IanMBrowne and listen to his podcast. This story was not subject to the approval of Major League Baseball or its clubs.