Top LA pick Buehler recovering from TJ surgery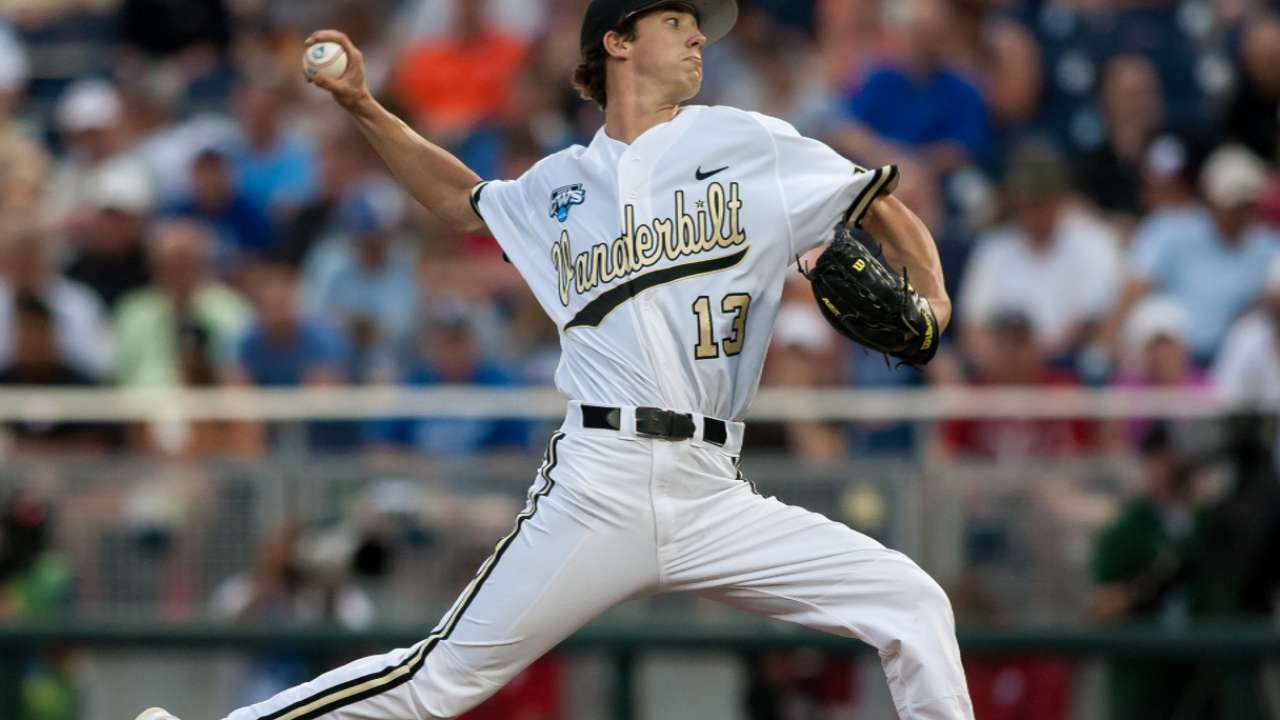 LOS ANGELES -- For Walker Buehler, the Dodgers' first-round draft pick this year, the high of being drafted was only matched by the low of undergoing Tommy John surgery that will force him to miss all of the 2016 season.
Buehler signed for $314,000 below his slot value after doctors discovered the need for Tommy John surgery during his physical with the team. Buehler had surgery six weeks ago, performed by team physician Dr. Neal ElAttrache, and has been at the Dodgers' extended spring facility in Arizona for the past five weeks to start his rehab.
"Baseball is a high and low game. You hit a home run and strike out your next at-bat. That's kind of how it was for me," Buehler said. "Your lifelong dream comes true, but it's put on pause for a year."
The need for Tommy John surgery came as a surprise for the right-hander Buehler. He missed the beginning of his junior season with elbow soreness but was still able to throw 88 1/3 innings with a 2.95 ERA for Vanderbilt. His velocity was still in the mid-90s to end the season, despite his slender frame, at 6-foot-2, 175 pounds.
"During the season, I pitched through some stuff. The elbow wasn't perfect, but I didn't think it [would need surgery], and it ended up being that," Buehler said. "I think now is the best time I could've had it, to be honest. I was surprised."
Buehler said the plan for his recovery will be to throw in the instructional league next fall, which would be 13 1/2 months after surgery. For Buehler, the only silver lining to the surgery is its timing, which he hopes will allow him to live out his dream unimpeded from here on out.
"Hopefully that goes well, but if it doesn't, I have that buffer time between then and the season," Buehler said. "It is what it is. I'd rather do it now than get two years into this thing and have to have it."
Steve Bourbon is an associate reporter for MLB.com. This story was not subject to the approval of Major League Baseball or its clubs.