Chirinos' role looks to be limited post-injury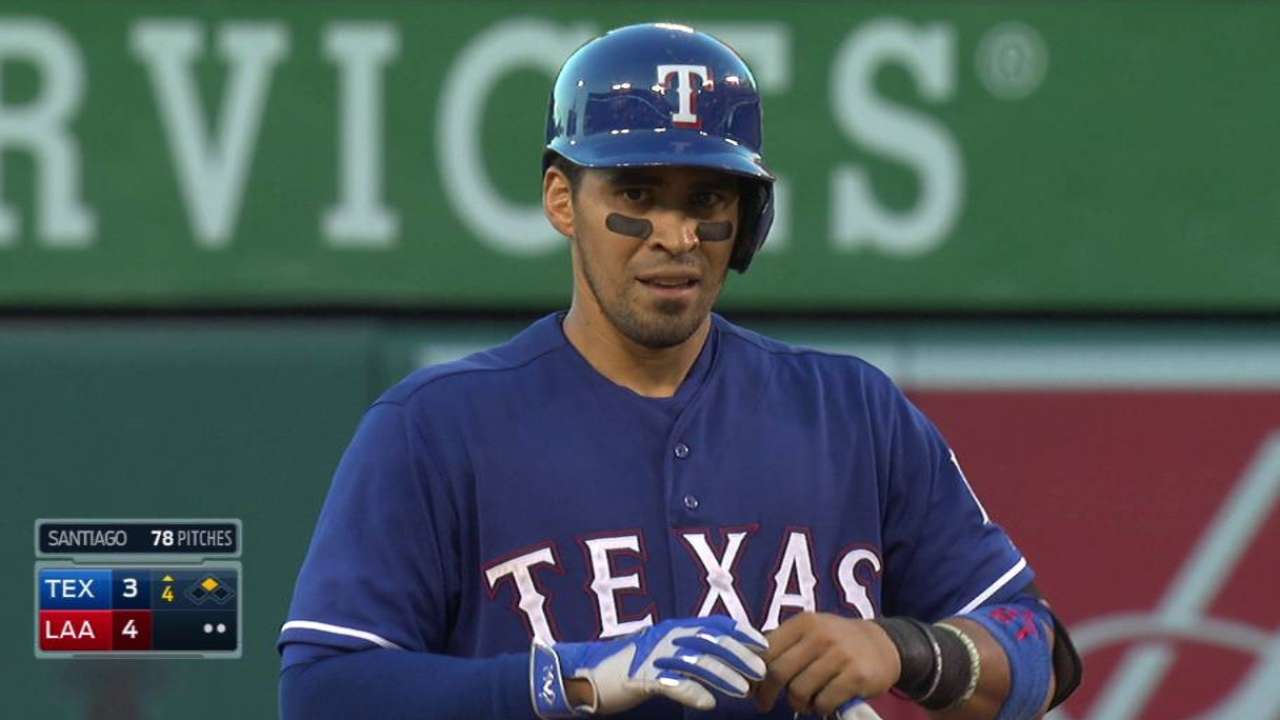 ARLINGTON -- Robinson Chirinos, who's been dealing with a biceps tendon injury since Sept. 9, has been cleared for use as an emergency catcher, but he may not play a significant role with the Rangers in the final 15 games of the season, manager Jeff Banister said Saturday.
"I think he's an option for us," Banister said, "but still we're at the point right now with the rhythm of the season and where we're at, to make sure that the two guys that have been catching, I would envision them to get the bulk of the catching time. That's not to say that Robby's not part of it. He's available to be part of the catching corps, but there's still another process to that. The body goes through a lot of things to play a Major League game, and we've got to make sure that body's up to speed and ready to go when we call on him."
Chirinos and backup Carlos Corporan were both injured at the end of July and the Rangers brought in Chris Gimenez from Triple-A Round Rock and Bobby Wilson on a waiver claim from Tampa Bay to fill in.
Gimenez has made 26 starts since then, batting .239 with five homers and 11 RBIs; Wilson is hitting .232 with one homer and 10 RBIs in 27 games with the Rangers.
Chirinos is hitting .225 with nine homers and 33 RBIs in 72 games this season.
Worth noting
• Banister was ejected for the fifth time this season Friday night, tying him for the most ejections by a Major League manager with his mentor, Pirates manager Clint Hurdle, as well the Giants' Bruce Bochy, Blue Jays' John Gibbons, Mariners' Lloyd McClendon and Padres' Pat Murphy.
Ejections "are part of the game," Banister said. "I'm going to stand up for our players. It's September; we're in a pennant race; every play counts; every situation is crucial. I'm sure I've deserved every one of them."
Dave Sessions is a contributor to MLB.com. This story was not subject to the approval of Major League Baseball or its clubs.