Thompson part of promising group of White Sox rookies
Outfielder hitting .358 through first 74 MLB plate appearances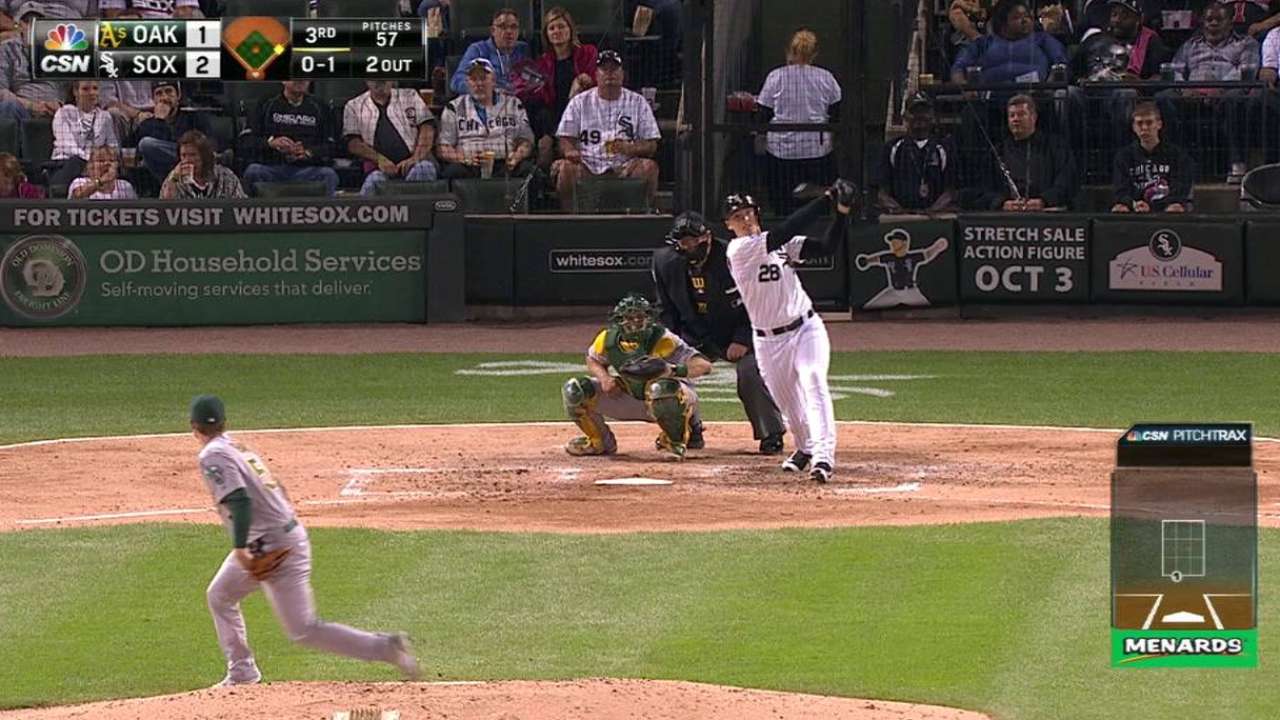 CLEVELAND -- On Thursday, Trayce Thompson was boarding a plane to Cleveland dressed as Will Ferrell's "Jackie Moon" character from the movie Semi-Pro, participating in the team's annual tradition of making rookies travel in silly costumes for a road trip.
On Saturday, the 24-year-old White Sox rookie outfielder batted cleanup for the first time in his Major League career, appearing like his normal self. Thompson went 0-for-2, but drew two walks and scored a run in Chicago's 4-3 win over Cleveland.
Thompson returned to action, in his usual spot in the batting order of fifth, on Friday after missing the previous three games due to injuries sustained to his elbow and wrist while diving for a ball in a 14-inning victory over Oakland on Monday.
"He's declared himself healthy," White Sox manager Robin Ventura said before Friday's game. "That's the biggest thing. We just didn't want to rush him back in there if he didn't feel he could do everything mechanically normal and not feel like he was protecting anything."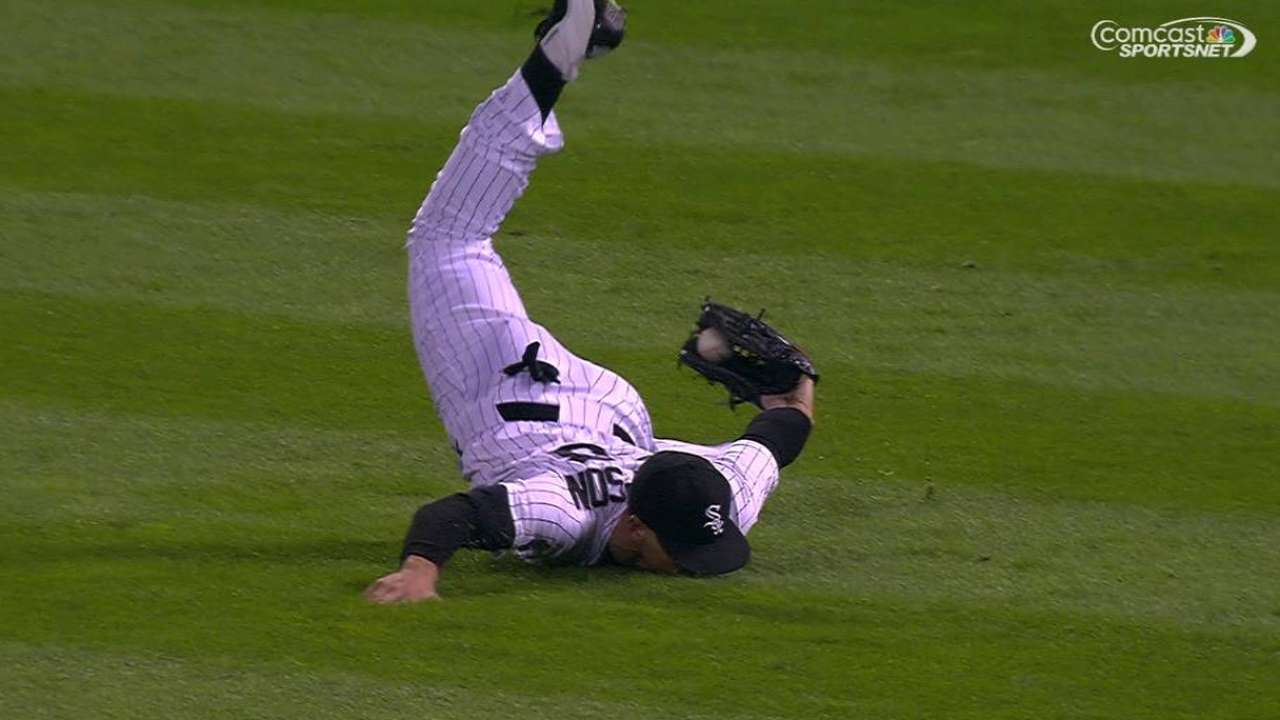 Thompson returned with a bang on Friday, smacking a ground-rule double over Progressive Field's right-field fence in his first at-bat. Ventura responded by shuffling the White Sox order on Saturday, bumping Alexei Ramirez down to the five-hole, where Thompson typically hits, and starting the rookie in his highest position in the lineup yet.
Thompson has impressed in his debut season thus far, batting .358/.419/.657 over his first 74 big league plate appearances, smacking four home runs and driving in 13 runs just 29 games into his career.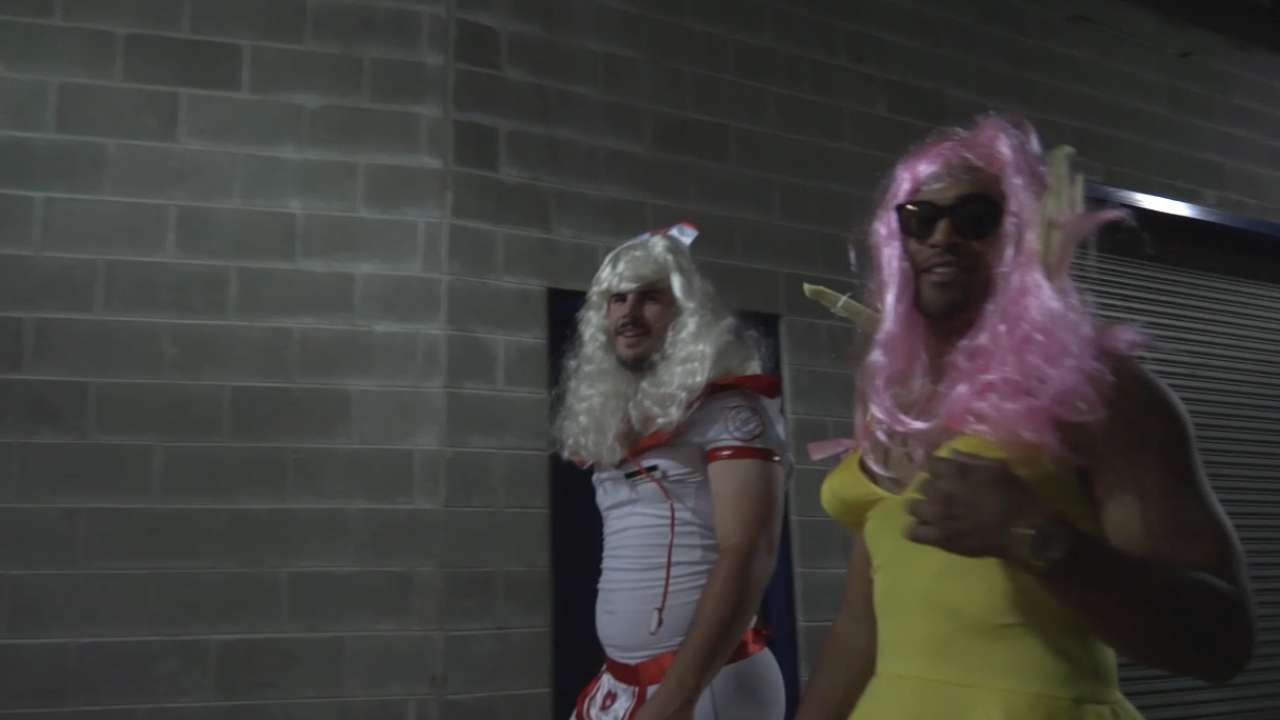 Worth noting
• Starting pitcher Carlos Rodon, dressed as a nurse alongside Thompson on the team's flight to Cleveland, returned to action on Saturday after being skipped a turn through the rotation in an effort to limit his workload. Ventura discussed the rookie's off-the-field maturation as a professional, mentally.
"I think everybody, once you get to the big leagues, you get to a process where I think you're excited, somewhat in awe and things like that, and he's gotten to the point where he's just one of the guys that's pitching," Ventura said. "I think that's a pretty good spot to get to in your rookie year, where guys count on you. He understands what it takes to go out there and pitch and what it feels like to go out there every five days. This has been a big year for him, just the maturation process of going through the year, the teams that he's faced. All the things you'd like for him to see and experience, he's experienced."
Rodon allowed one run over 7 2/3 innings to pick up the win on Saturday.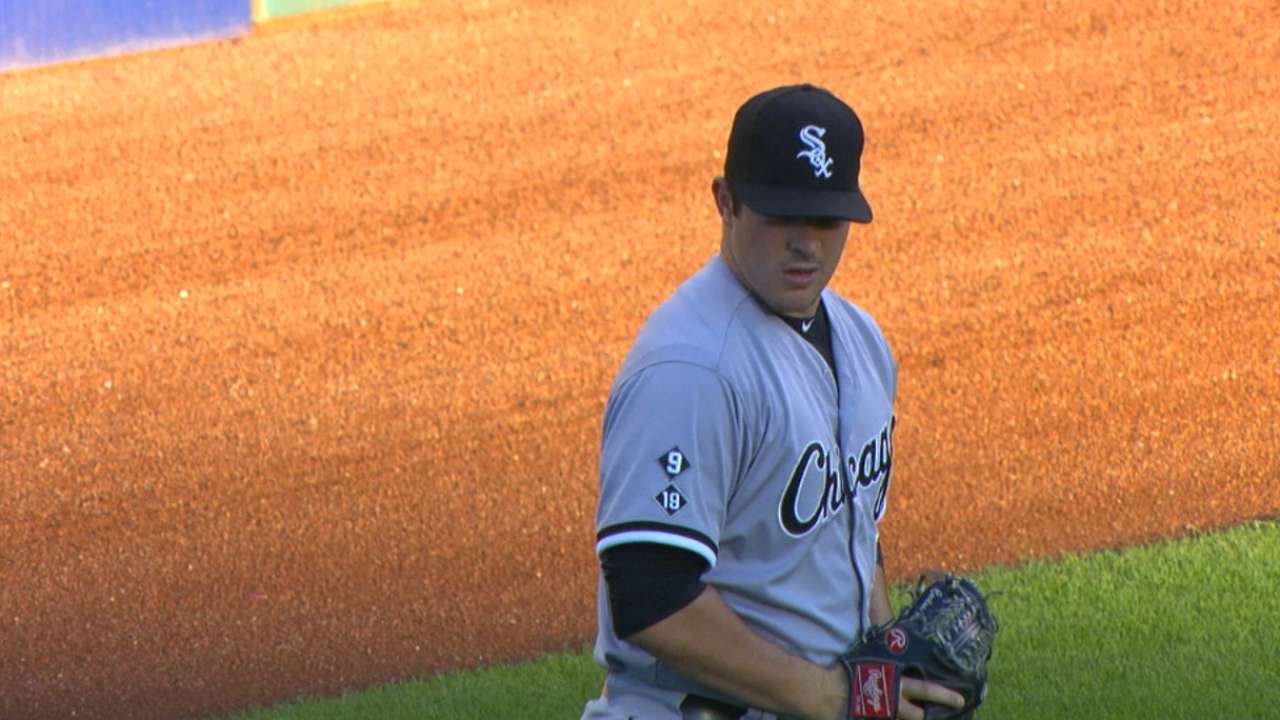 • Frankie Montas, appearing as Superwoman on travel day, has made four appearances out of the bullpen since being called up from Double-A when rosters expanded on Sept. 1. Soon, though, the hard-throwing 22-year-old right-hander will get a shot to show the team what he can do as a starter.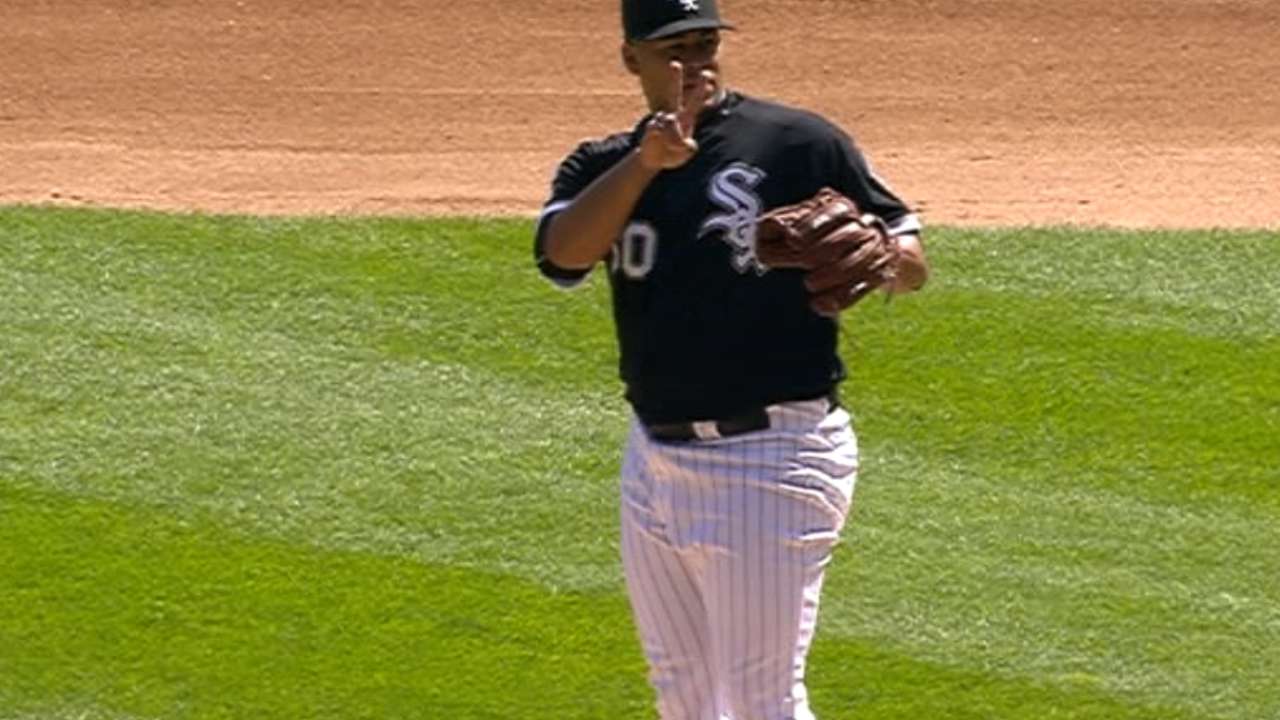 "I know he'll get one," Ventura said. "When we're going to get that, it could be sometime this next week. It could be the following week. Again, we'll see where we're at after the doubleheader Monday and we'll go from there."
August Fagerstrom is an associate reporter for MLB.com. This story was not subject to the approval of Major League Baseball or its clubs.