Anderson's rookie season 'almost surreal'
25-year-old right-hander has 3.48 ERA in 13 outings for Indians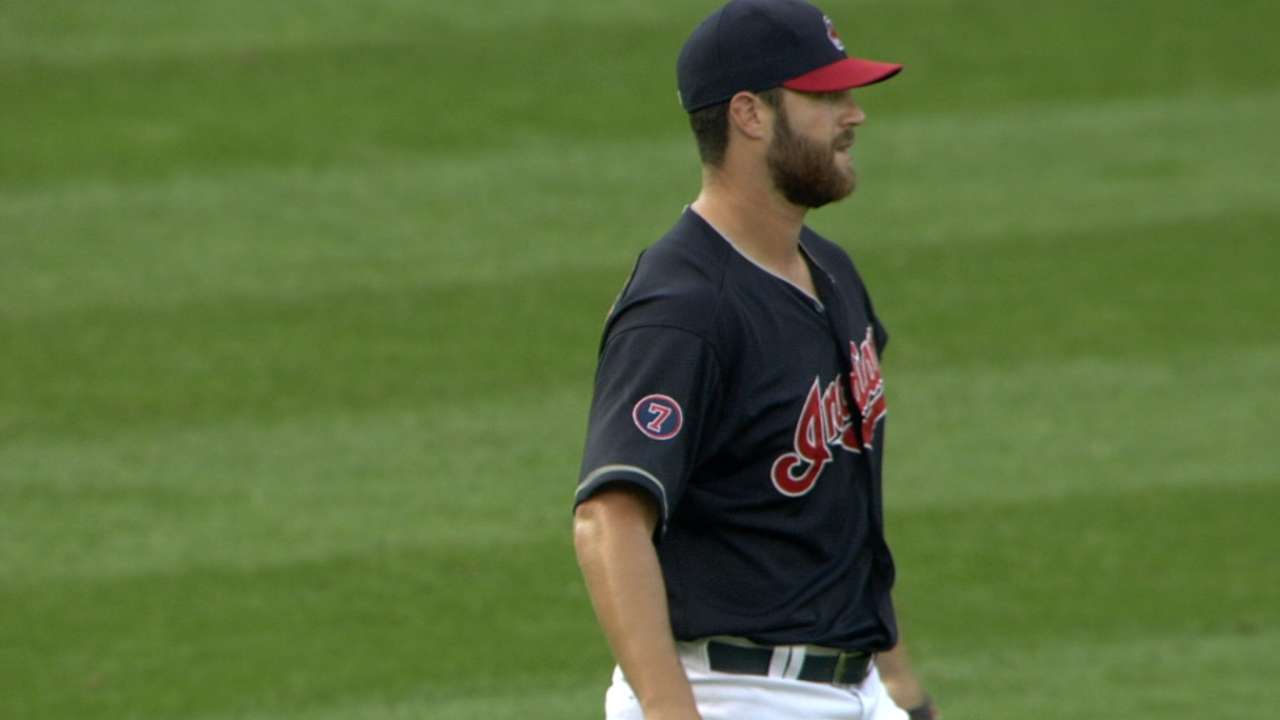 CLEVELAND -- In each of his past three starts, Indians rookie Cody Anderson has bested another team's ace. The big right-hander has defeated Detroit's Justin Verlander twice and he then came out on top against White Sox lefty Chris Sale on Friday night.
One year ago, Anderson was home for the winter following a rough season at Double-A.
"It's been really almost surreal," Anderson said on Saturday. "It's been such a fun year. I can't really put it into words."
On the season, the 25-year-old Anderson has turned in a 3.48 ERA for the Indians in 13 outings -- the same number of outings he had between Double-A Akron and Triple-A Columbus before his promotion to Cleveland in June. The rookie has baffled batters with primarily a fastball-changeup-curveball mix, averaging just 93.5 mph on his heater and limiting hitters to a .230 average.
Last year, Anderson went just 4-11 with a 5.59 ERA in 25 starts at Double-A, but Indians manager Terry Francona said the pitcher put himself back on the Major League radar with a strong offseason.
"He had had such a good winter," Francona said. "The player development people were pretty excited about where he could go this year. When a kid starts out in Double-A, you're a couple levels away. And he only had, I think, three starts in Triple-A. For him to do what he's done has been really, pretty impressive."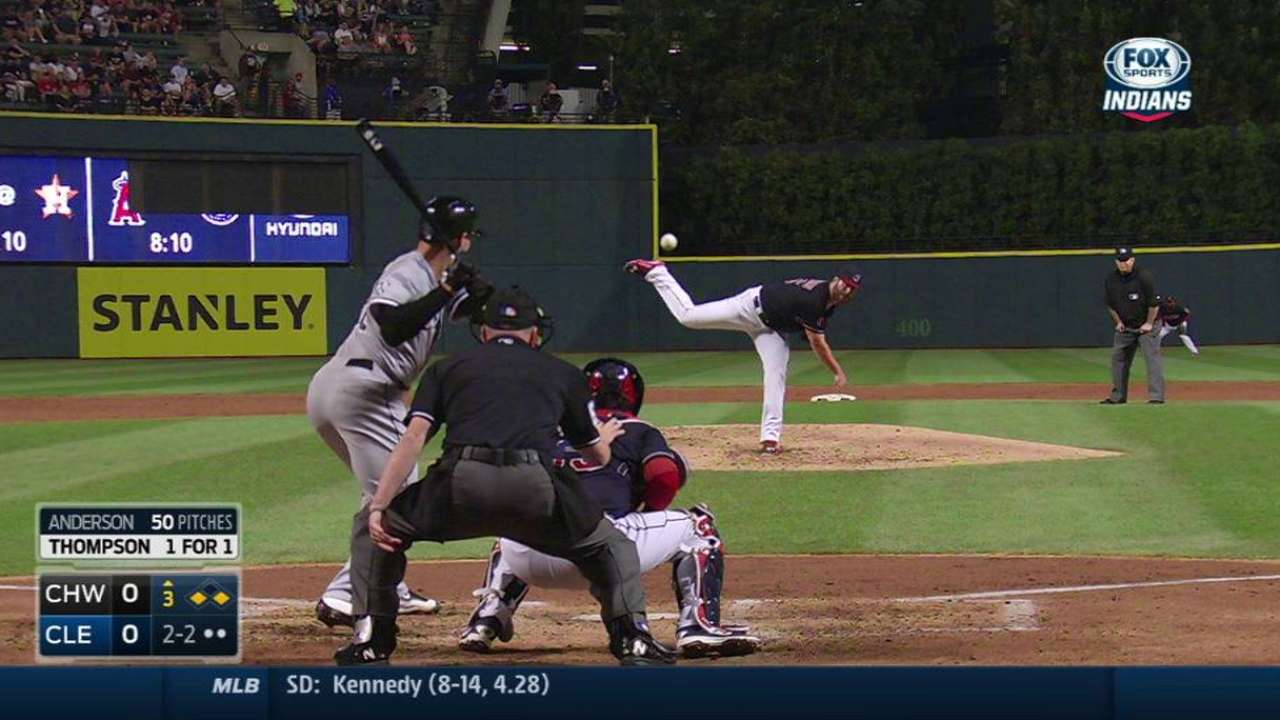 During a stint on the disabled list in August, Anderson was able to identify a mechanical flaw that plagued him throughout last season, too. He was leaning back too far in his motion, allowing batters to see the ball earlier in his delivery. With the problem corrected, and more deception again, Anderson has excelled since his return, going 3-0 with a 2.12 ERA and .188 opponents' average in his past five turns.
Two of those wins came against Verlander, whom Anderson also beat when the Tigers starter was making a rehab appearance for Triple-A Toledo on June 6. That happened to be Anderson's first Triple-A outing. Three months later, he has helped Cleveland pull back into the thick of the Wild Card race.
In Friday night's 12-1 win, Anderson allowed one run on five hits over 6 2/3 innings, striking out six and outdueling White Sox ace Sale.
Where Anderson is now would have been hard to fathom for the pitcher back in Spring Training.
"I probably would've just laughed," Anderson said. "And then I would've said, 'I'm going to do everything I can to get there.'"
Smoke signals
• Rookie third baseman Giovanny Urshela was out of the lineup on Saturday, marking the third time in the past four games and the eighth time in the last 18 games that he started on the bench. Urshela continues to be bothered by right shoulder soreness. Said Francona: "We're trying to pick spots and trying to limit the volume of his throwing when he's practicing and things like that. It's certainly something he has to keep his eye on."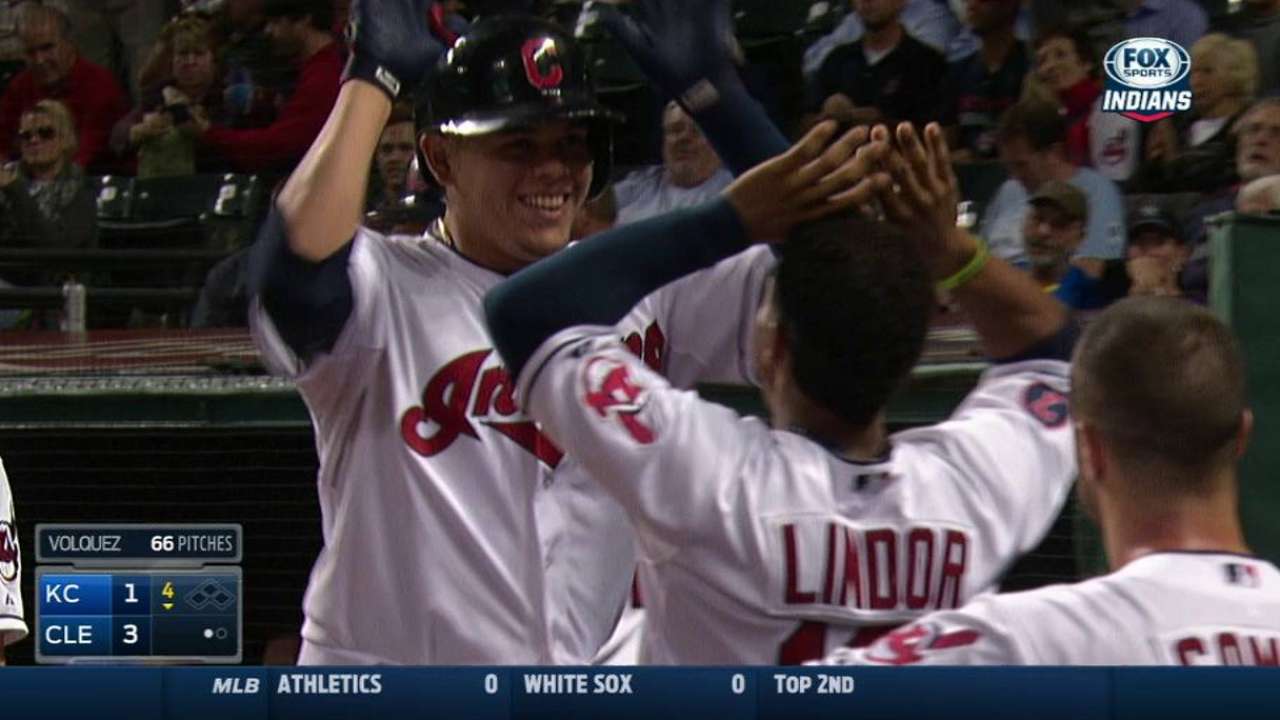 • Francona said before Saturday's 4-3 loss to the White Sox that he is not sure how or when the Indians would use deposed starter Trevor Bauer out of the bullpen. However, Bauer ended up making his first Major League relief appearance on Saturday, striking out two batters in a scoreless ninth inning.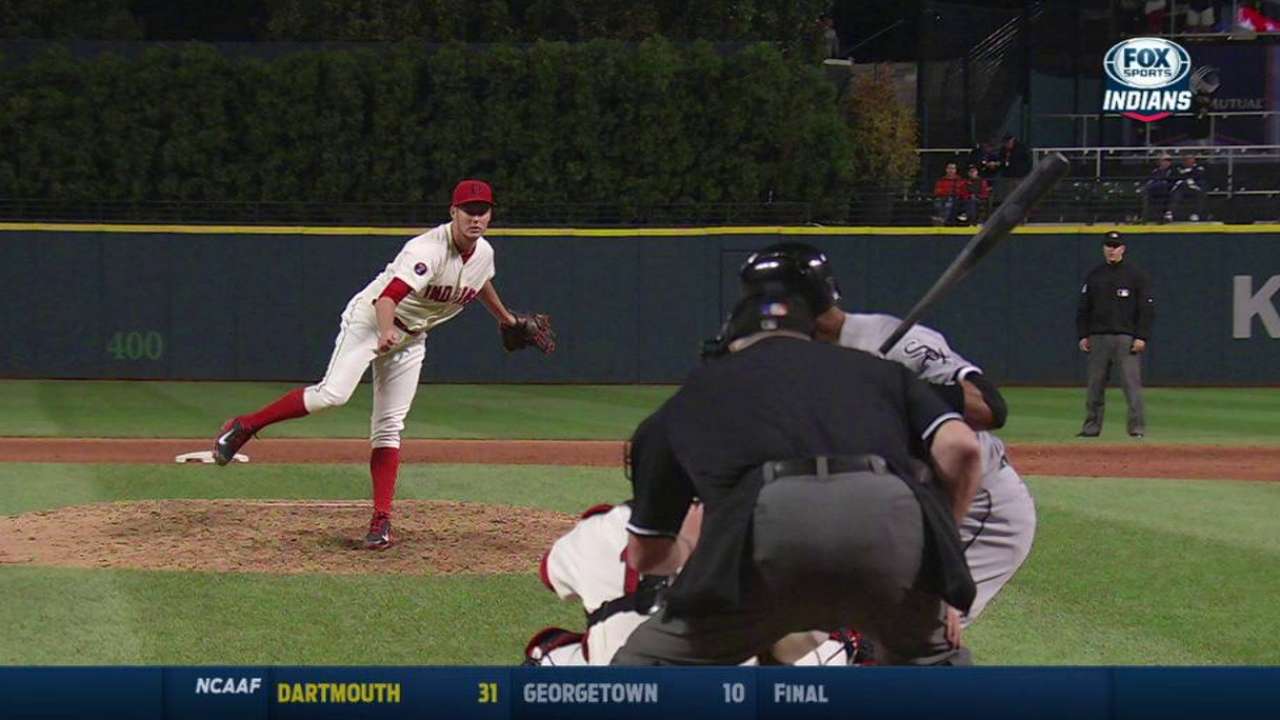 Francona added that Bauer will likely make a start again at some point this season.
Jordan Bastian is a reporter for MLB.com. Read his blog, Major League Bastian, follow him on Twitter @MLBastian and listen to his podcast. This story was not subject to the approval of Major League Baseball or its clubs.