Braves name Jenkins, Smith MiLB players of year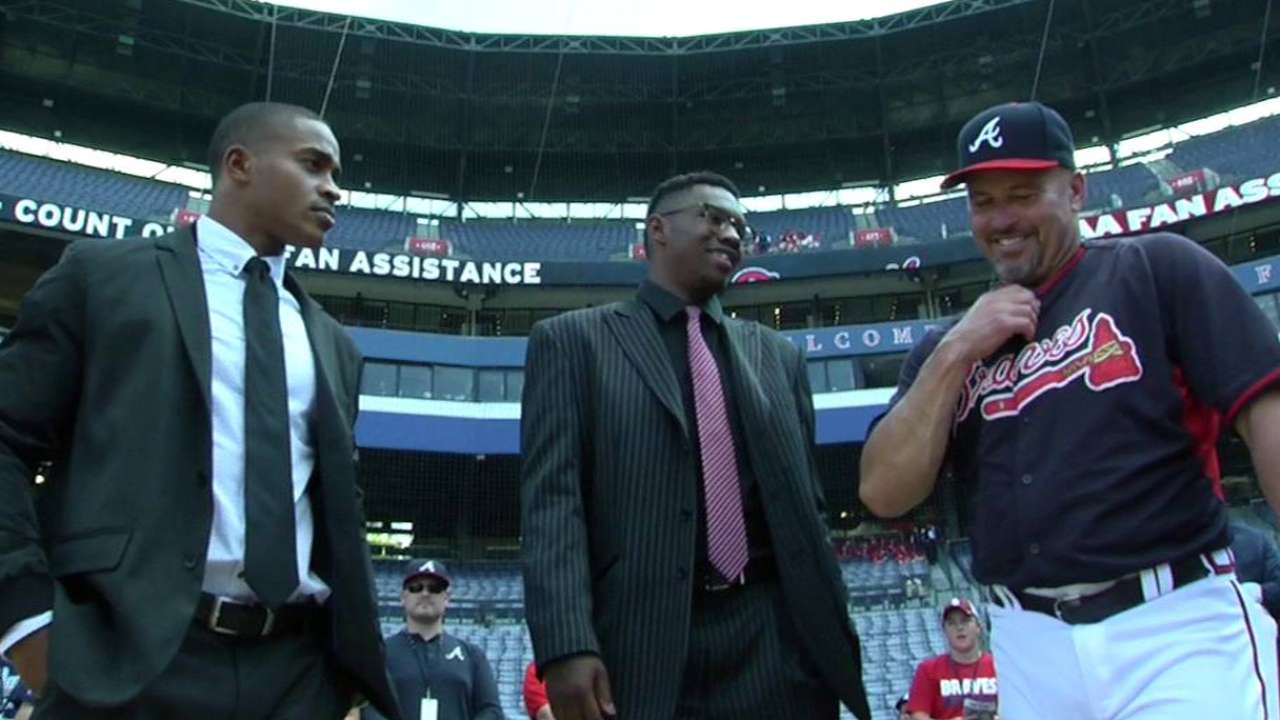 ATLANTA -- As soon as Tyrell Jenkins heard that he was named the Braves' Minor League pitcher of the year, he called his teammate Mallex Smith.
"I called him and he was like, 'Did [Braves minor league coordinator Dave Trembley] call you?" Jenkins said. "I was like 'Yeah.' And he was like 'Bro!' And I was like 'I know, right?'"
Jenkins and Smith were respectively named the Organizational Pitcher of the Year and Player of the Year in their first seasons wearing Braves uniforms. Jenkins, who the Braves acquired in the Shelby Miller and Jason Heyward trade with St. Louis, was a Southern League All-Star in 2015, posting an 8-9 record and a 3.19 ERA across 25 Double-A and Triple-A starts. Smith was similarly acquired last offseason in a trade, coming over from the Padres in the Justin Upton deal, and shined over 126 Double-A and Triple-A games with a .306 batting average and 57 stolen bases, the fifth-best mark in the Minors.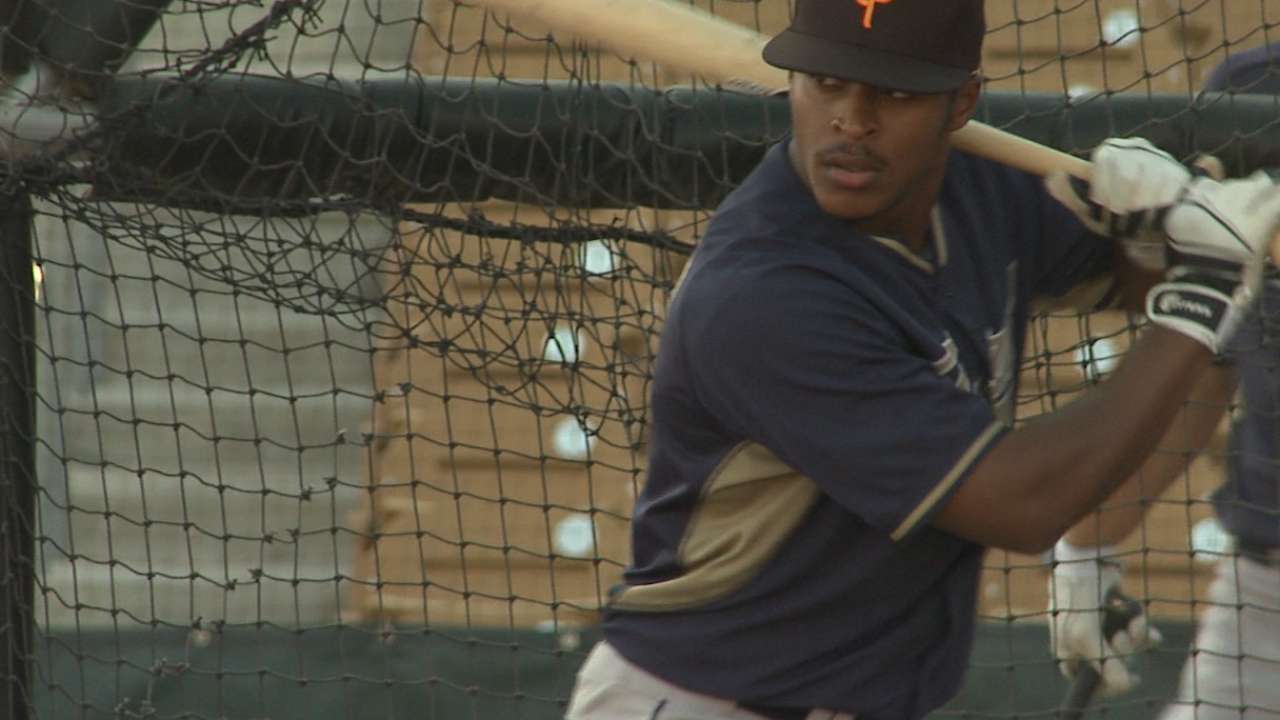 With the amount of youth the Braves have used this year - 15 players have made their MLB debuts in Braves uniforms this year - both Jenkins and Smith acknowledged that roster turnover became a daily expectation this year. That being said, Smith said this constant turnover has actually benefitted his development.
"When somebody left, it was like 'Congratulations' for the most part because a lot of guys were going up," Smith said. "When somebody came back it was like 'Welcome back, let's get to work.' It kept an easy, light tone in the clubhouse and made it very relaxed."
Smith went on to say that the fact that he was a new member of the organization was eased by how many other new faces were around him. To Smith, this constant stream of new players relaxed the transition.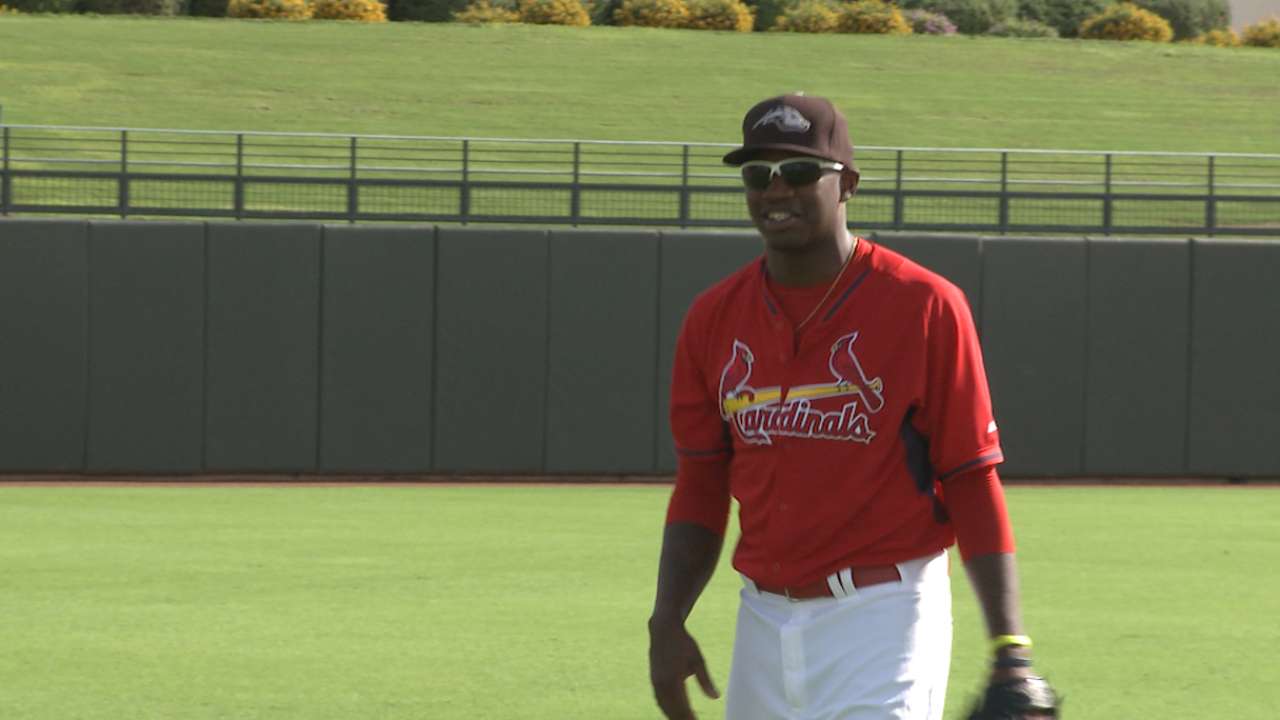 When asked about Jenkins and Smith, Braves manager Fredi Gonzalez compared their developments to what he has seen in Atlanta this year. The youth is coming, by his summation, which was evidenced by him throwing five rookie pitchers Friday night, one of whom began the year in Class A.
"That's where we're at," Gonzalez said. "Sometimes you get frustrated. You take your hat off and scratch your head. But for the most part we've done a nice job."
Knowing where the Braves are at, Jenkins made no effort to hide his zeal toward joining the big league club. And he wasn't just adamant about coming up himself. He wants to bring his friend Smith with him.
"I'm ready," Jenkins said. "Call me up and we'll get it going."
Nick Suss is an associate reporter for MLB.com. This story was not subject to the approval of Major League Baseball or its clubs.