Infante set to have MRI; Esky feeling better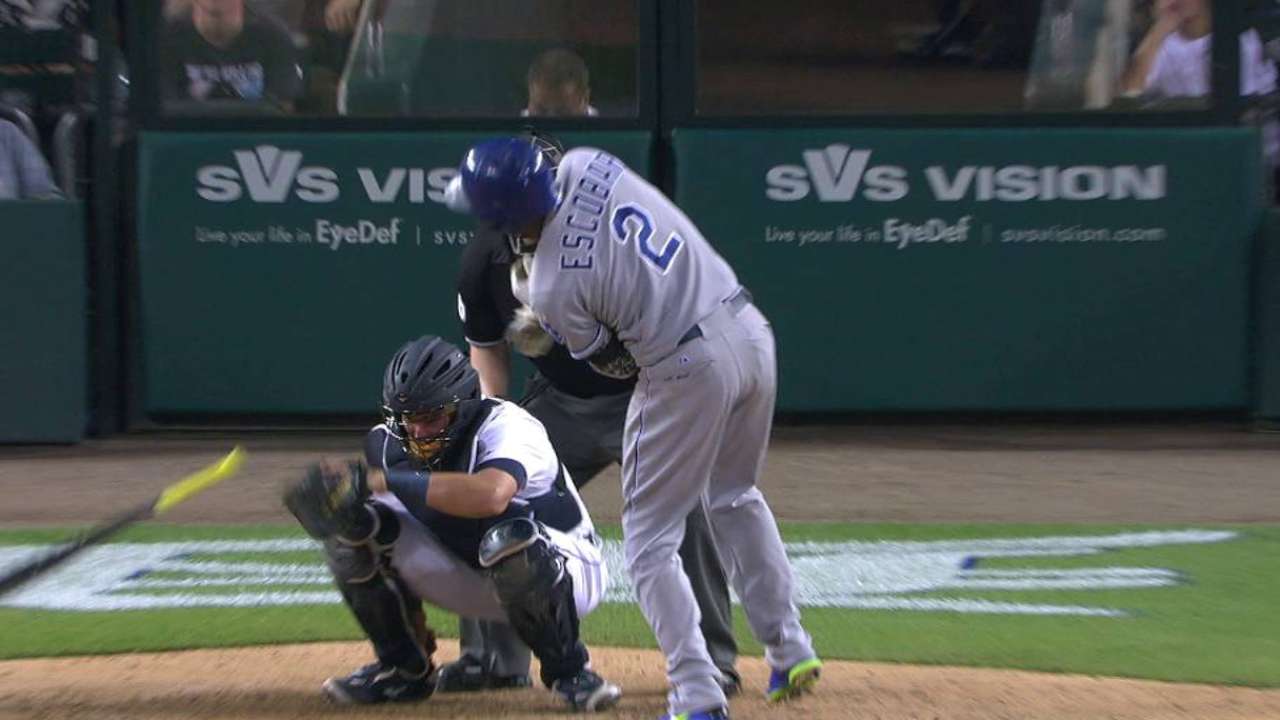 DETROIT -- The left oblique injury to Royals second baseman Omar Infante is "pretty serious," according to manager Ned Yost.
Infante told MLB.com he would be having an MRI on Monday in Kansas City.
"We don't know much else yet," Infante said.
But asked how long Infante would be out, Yost said, "Gonna be awhile."
Would Infante be back for the playoffs?
"Gonna be awhile," Yost said. "It's an oblique. Those things are long to heal."
The news was better for shortstop Alcides Escobar, who was hit on the left elbow with a pitch on Friday night. Escobar suffered a deep bruise, but could be back on Sunday.
"It's better than it was last night," Yost said. "They X-rayed it. Came up negative."
Asked if the Royals might bring up another middle infielder soon, Yost said, "We might. But Esky is short term."
No decision on Holland
Yost also said he wasn't ready to make a decision on possibly shuffling his bullpen and replacing closer Greg Holland, who blew his fifth save on Friday night. Holland's velocity was once 94-96 mph earlier this season, but has dipped to 89-93.
"I don't have to make a decision right now," Yost said, noting that neither Holland nor Wade Davis is available to throw on Saturday night anyway. "I will continue to look at it."
Meanwhile, the Royals recalled right-hander Michael Mariot to add more bullpen depth.
Jeffrey Flanagan is a reporter for MLB.com. Follow him on Twitter at @FlannyMLB. This story was not subject to the approval of Major League Baseball or its clubs.