Bryant ties Cubs rookie record with 25th HR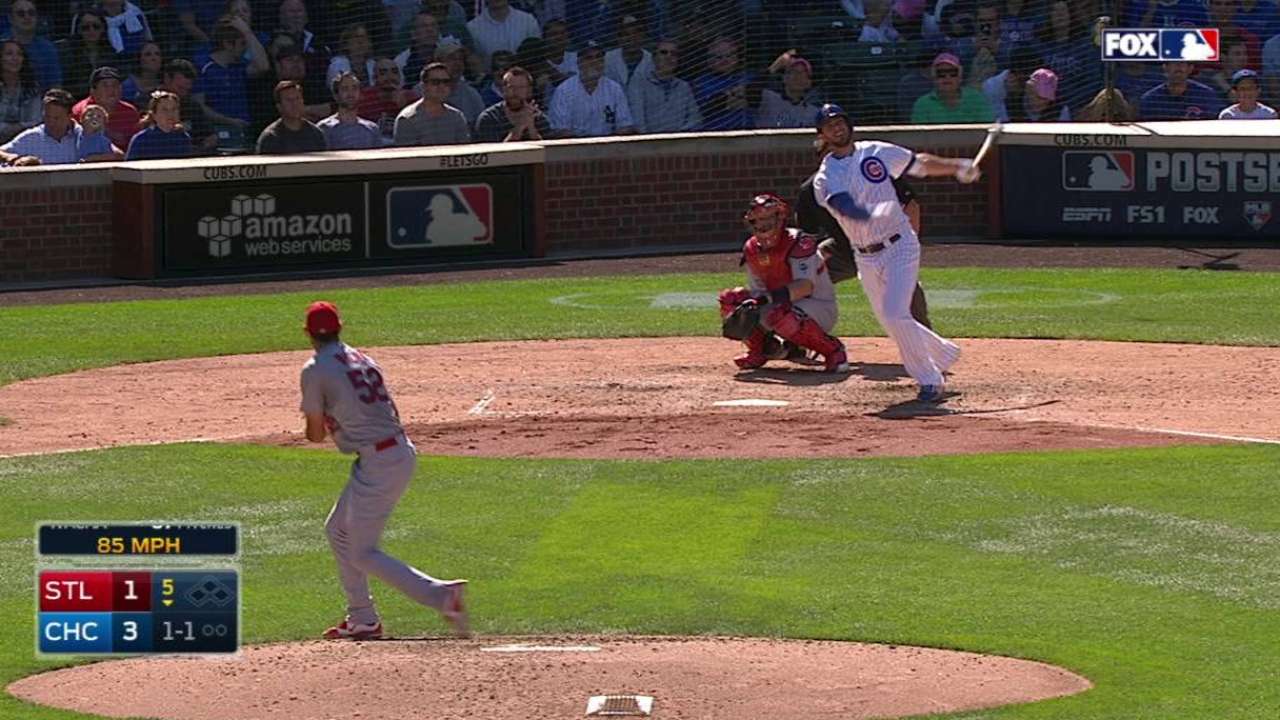 CHICAGO -- Cubs manager Joe Maddon wasn't aware Kris Bryant had tied Billy Williams for the most home runs by a Cubs rookie in a single season. He found out from reporters on Saturday after the Cubs' 5-4 win.
Bryant's 25th blast of the year not only made him the first rookie to do so since Williams set the mark in 1961, but it also extended his lead over Major League rookies in RBIs (95). And that has Maddon proclaiming his third baseman the best rookie this season.
"Since [Bryant] came out on the other side from the midseason when he had a little bit of a struggle, he's been outstanding," Maddon said. "How about his defense today, too? Great defense, wonderful hitting, one of the best baserunners in the National League already. Effort level can't be any better than it is. He is the Rookie of the Year."
The blast tied the 23-year old with the Dodgers' Joc Pederson for home runs by a rookie this season. Bryant is second behind Anthony Rizzo in home runs, but leads the team in RBIs.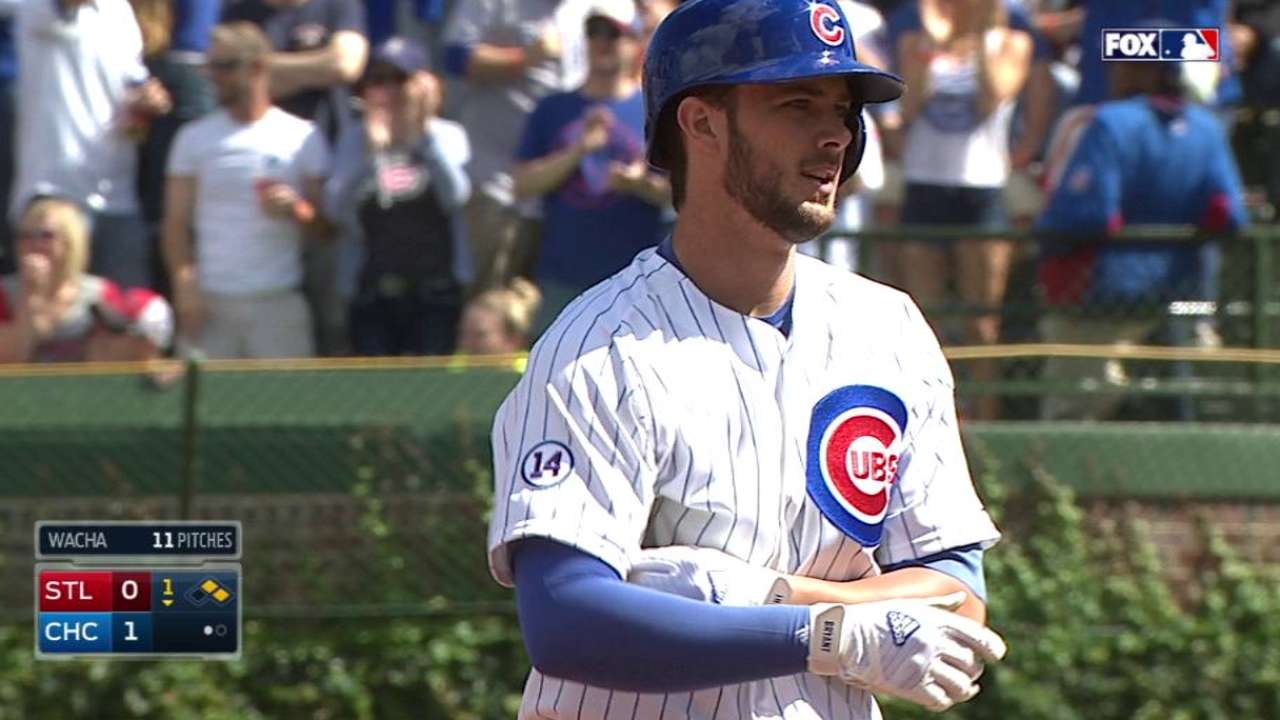 It's not the first time Bryant has set a franchise record for rookies. Nearly two weeks ago he set the club's rookie mark for RBIs -- formerly held by Williams and Geovany Soto (86). For this record, Bryant said he wasn't sure of the exact number, just that he was close.
"That's a pretty cool record and person to be mentioned in the same sentence with," Bryant said of Williams. "A guy that I've been able to get to know, who has been rooting us on the whole year and has been in the clubhouse a ton of times, it's pretty special."
Along with Kyle Schwarber's 16 home runs, Chicago now has two rookies with 16 or more homers for just the second time in franchise history and the first time since 1966. Cubs rookies have hit 63 combined home runs this year.
Bryant took a 1-1 pitch off Cardinals starter Michael Wacha in the fifth inning -- immediately after Jorge Soler's homer -- to the back of the left-field bleachers to tie the record. In the first inning, Bryant hit an RBI double and scored a run.
"Just what [Bryant] has done is unbelievable," said first baseman Anthony Rizzo. "He's just continuing to get better. You see the way he approaches every at-bat every day. He's learning every day to be ready, and it's really fun to watch."
And Bryant certainly won't make his own case for Rookie of the Year, but he does appreciate the praise from his manager.
"[Maddon has] had my back the whole year, all the way back into Spring Training," Bryant said. "He's just an awesome guy to play for. I've learned so much, I've had a blast with him, and to hear that from him and to hear that he believes in me that much, it's just a really cool thing."
Greg Garno is an associate reporter for MLB.com. This story was not subject to the approval of Major League Baseball or its clubs.