Matheny focused on game, not HBP 'distraction'
Cards manager declines to respond to Maddon's comments about incident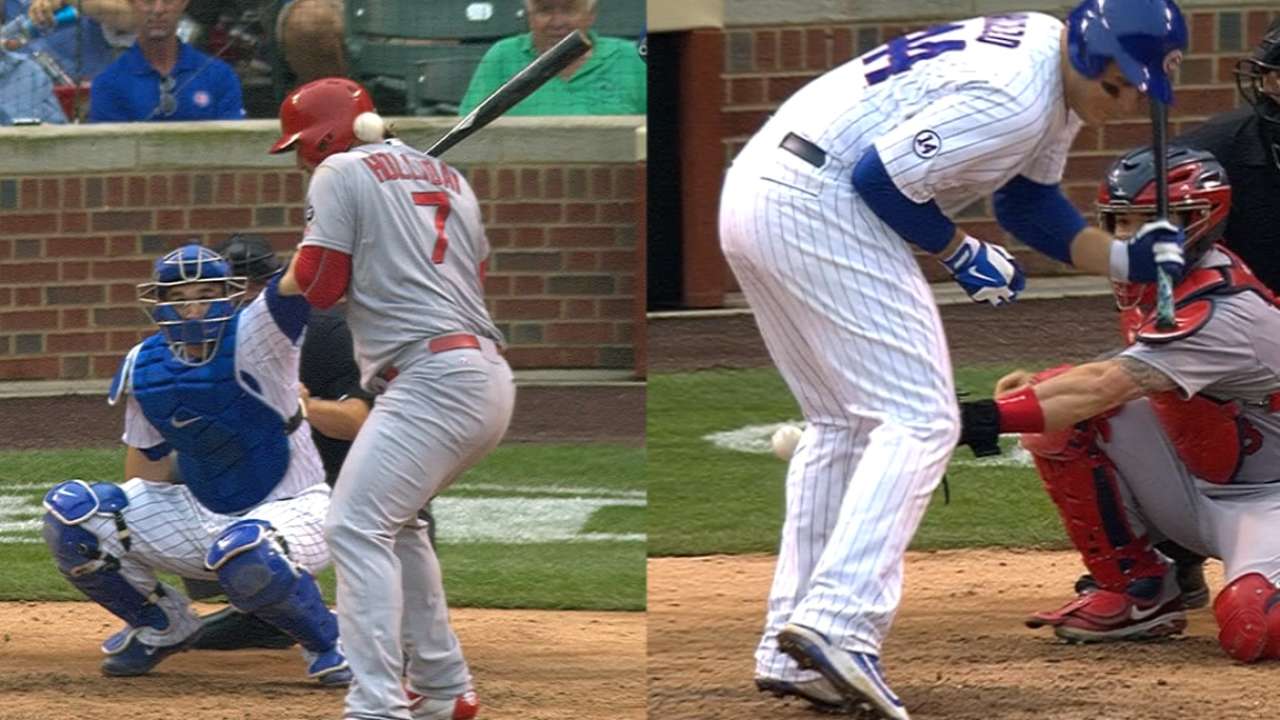 CHICAGO -- A day after Cubs manager Joe Maddon delivered an impassioned monologue in which he described the Cardinals as a "vigilante group," implied that their manager was akin to TV mobster Tony Soprano and declared that his club won't "start stuff but will stop stuff," Mike Matheny added no fuel to whatever embers may have been remaining.
"I really don't," Matheny said, when asked if he had a reaction to Maddon's comments. "I get it, that it's a hot topic of conversation. But for us, we realize that almost every day we have somebody saying something about us, and that's just part of the business. We just have to stick to what we do. Take care of what we have to do. And go play the game."
On Friday, Maddon took great exception to Matt Belisle hitting Anthony Rizzo in the leg three innings after Matt Holliday was hit in the helmet by a Dan Haren fastball. Both benches were warned after Holliday took his hit, which led to Belisle and Matheny being ejected when Rizzo was hit for the second time in the game.
• Holliday 'fine' after getting plunked in helmet
"I'm really disappointed in what the Cardinals did right there," Maddon said after the Cubs' 8-3 win. "We did not hit their guy on purpose at all. That was an absolute mistake. … So to become this vigilante group that wants to get their own pound of flesh, that's absolutely insane, and ridiculous and wrong."
Maddon went on to disparage the concept of the Cardinal Way, a term used by the organization to describe its philosophy to playing the game.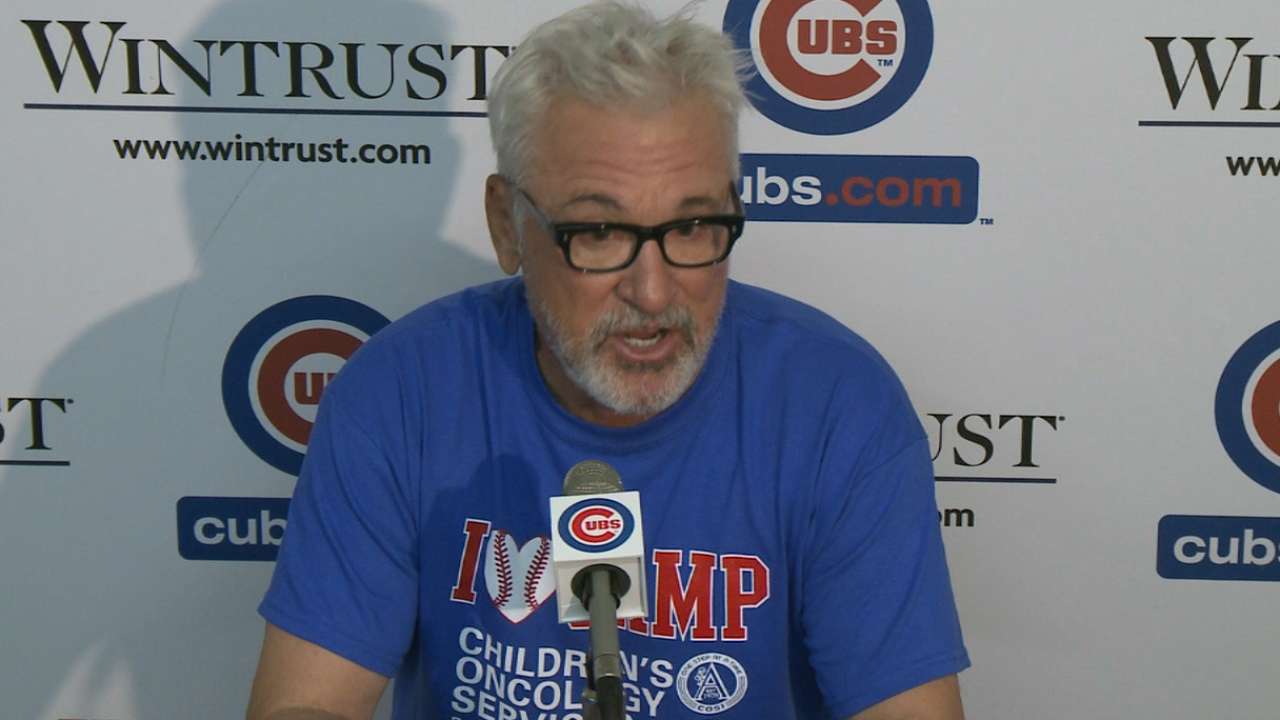 Matheny repeatedly declined to engage in a further war of words.
"I feel like I have to use my energy to manage one team," he said. "[Maddon has] been doing this a long time. He knows what he's doing. I have to focus on what we're doing and how we prepare each day to play.
"There are things we can control and things that we don't. We focus on the things we can control, which is preparing to play a game and winning it. We have a lot going on right now as far as excitement about September baseball, pushing hard trying to find a way to get into the postseason. A lot of times, us spending too much time with this, I believe, is a distraction from what we need to do. And what we need to do is play better baseball than we did yesterday and come out and have a good game. "
Worth noting
• Holliday, who passed concussion tests on Friday, was back out on the field pregame Saturday to run, and he is in the clear. He remains limited to a pinch-hitting role while he finishes his recovery from a quad injury.
• Randal Grichuk threw at a distance of 90 feet on Saturday morning, moving him closer to being a viable option in the outfield again. The Cardinals want to build Grichuk's arm strength up enough so that he'd at least be capable of making a cutoff throw when he plays the field next. In the meantime, Grichuk remains an available bat off the bench.
• After two days off, Yadier Molina returned to the lineup on Saturday. This week's respite marked just the second time this season that Molina has missed consecutive games.
Jenifer Langosch is a reporter for MLB.com. Read her blog, By Gosh, It's Langosch, follow her on Twitter @LangoschMLB, like her Facebook page Jenifer Langosch for Cardinals.com and listen to her podcast. This story was not subject to the approval of Major League Baseball or its clubs.