Girardi still has confidence in Shreve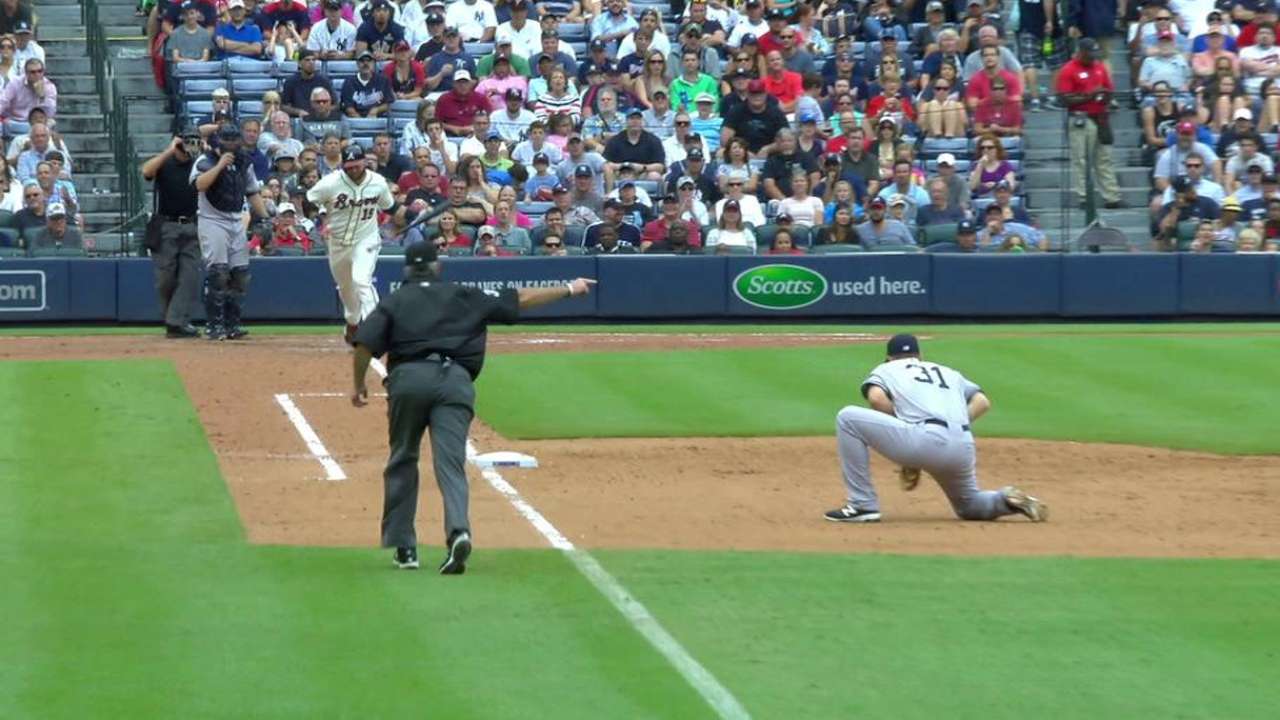 NEW YORK -- The underbelly of the Yankees' bullpen has appeared softer down the stretch, reducing the impact of what has been trumpeted as one of the team's strengths. Despite that swoon, manager Joe Girardi said he retains confidence in his late-inning arms.
Chasen Shreve served up a two-run, pinch-hit homer to Juan Uribe in Friday's 5-1 loss to the Mets, continuing a troublesome month for the left-hander. Beyond the trio of Andrew Miller, Dellin Betances and Justin Wilson, the Yanks' mix of relievers has started to spring leaks.
"I still have a lot of belief in Shreve," Girardi said on Saturday. "I know he's had his struggles recently, but this guy has pitched really well for us this year. You look at his body of work -- not necessarily a snapshot of time -- and, obviously, he's important to us."
A trusted contributor for most of the year, the 25-year-old Shreve has surrendered six runs over his last five appearances, including three homers. Now with a career-high 55 appearances under his belt, Shreve said he feels fine physically and that fatigue is not a factor.
"It's frustrating, because I feel like I had a good year thus far, and there's no time to make it up now," said Shreve, who is 6-2 with a 2.67 ERA. "I've just got to do damage control and try to finish strong."
Shreve said he has been huddling with pitching coach Larry Rothschild, but they have not been able to identify any particular flaws.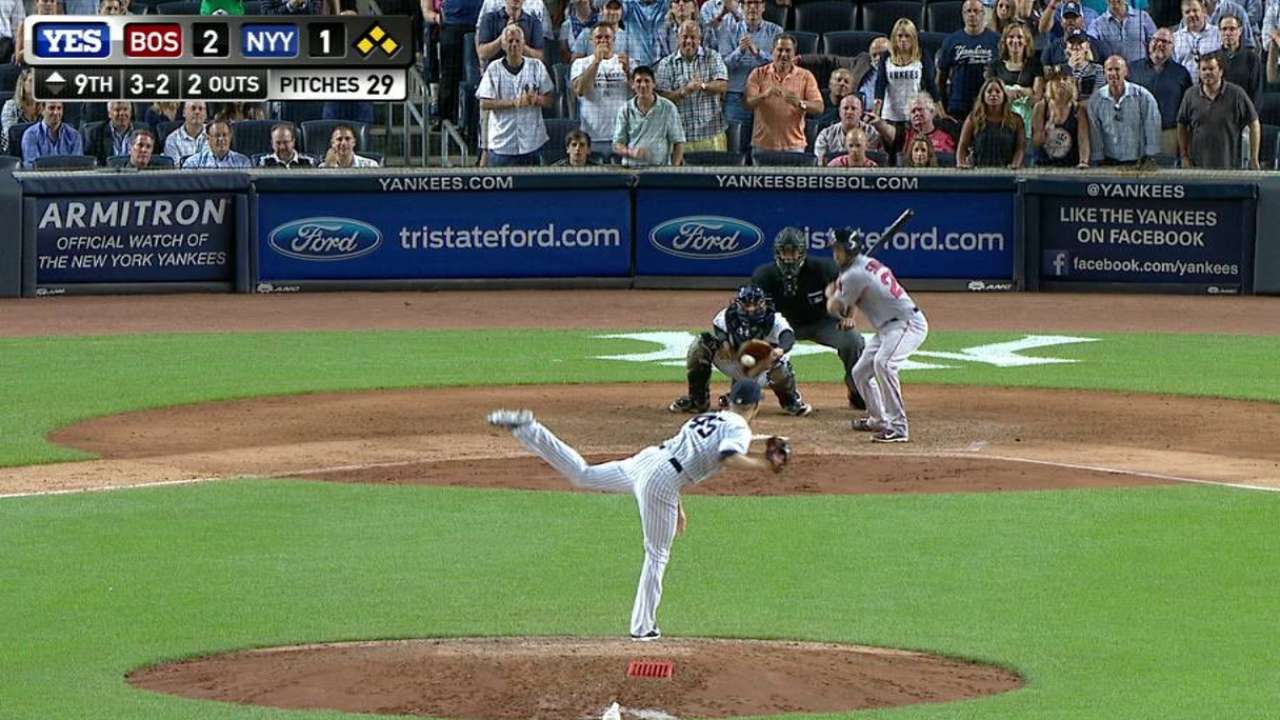 "He doesn't see anything that's been different," Shreve said. "We've just been trying to work on getting scoreless innings back."
Rothschild has been busy of late, dealing with the expanded roster, as well as Betances -- whose control has been spotty at times. Girardi said he still believes the Yankees have legitimate options who can hold leads and get the ball to Betances and Miller.
"We've needed [Shreve's] innings, at times," Girardi said. "[If] you don't have Willy one day or the other guys have been used a lot and you only get four or five innings from your starter and you're trying to get to that seventh inning, he's our guy. And we believe he'll turn it around."
Worth noting
• Girardi said no decision has been made regarding Masahiro Tanaka, who could be asked to pitch on Wednesday at Toronto in what would be his third consecutive start on four days' rest.
"I think it's a little bit early to ask, just because it's a quick turnaround," Girardi said. "We'll see how he feels [on Sunday] when he plays some catch and maybe does some [throwing on] flat ground."
• While it puts the Yankees at a disadvantage to have Alex Rodriguez on the bench, Girardi reiterated on Saturday that Rodriguez is not an option to play the field. The Yankees had Rodriguez work out at first base earlier this month at Fenway Park and did not like what they saw.
"Let's not forget that he's 40 years old, and trying to run him out there for defense, it's probably not going to be a ton of range," Girardi said. "It's something that he's not comfortable doing. ... [In Boston], it just didn't look right, so we decided not to do it. He doesn't look comfortable. As much as we thought that maybe it might work, it just didn't work."
Bryan Hoch is a reporter for MLB.com. Follow him on Twitter @bryanhoch, on Facebook and read his MLBlog, Bombers Beat. This story was not subject to the approval of Major League Baseball or its clubs.