Seager's torrid start creates question at short
Dodgers rookie hitting .412 in 14 games at position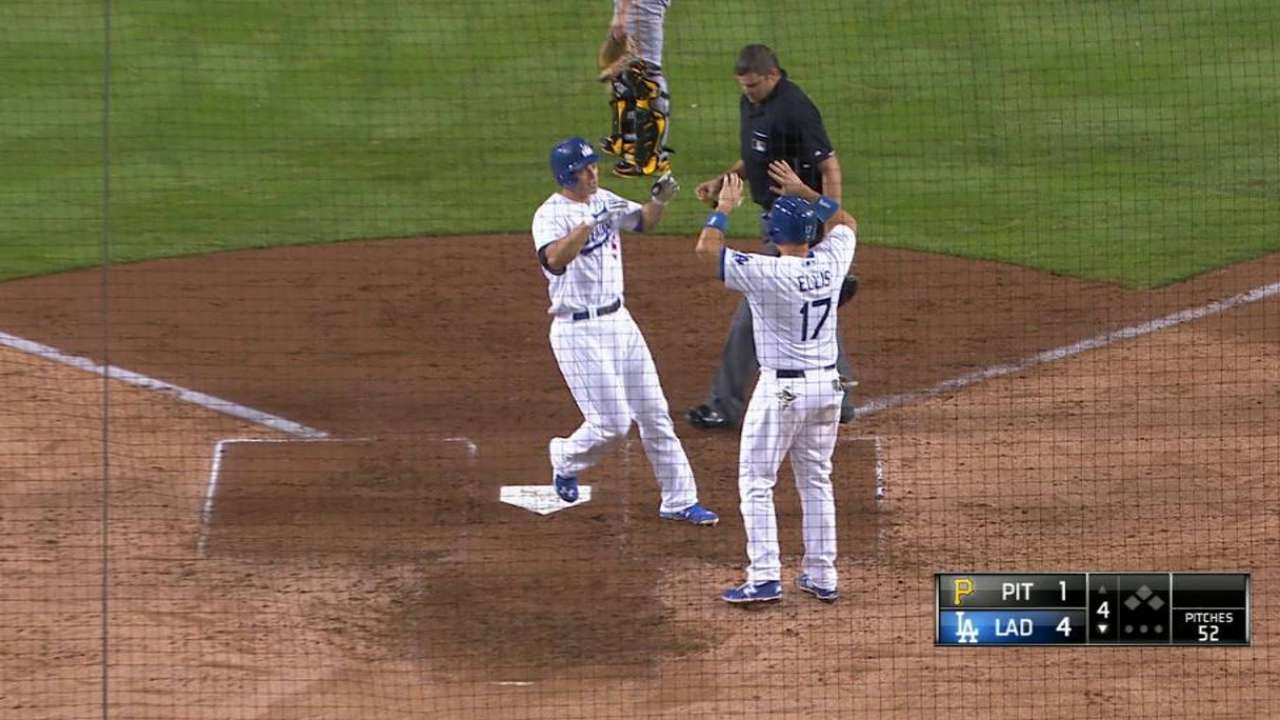 LOS ANGELES -- The Dodgers have six other players in the clubhouse who were first-round Draft picks.
None arrived in the Major Leagues making the immediate impact Corey Seager has this month, and that includes reigning MVP Clayton Kershaw and first overall pick in the 2000 Draft, Adrian Gonzalez.
Seager was at it again Friday night, launching his first Dodger Stadium home run in support of Zack Greinke's career-high 18th victory as the Dodgers cut the magic number to 8 with a 6-2 win over the Pirates.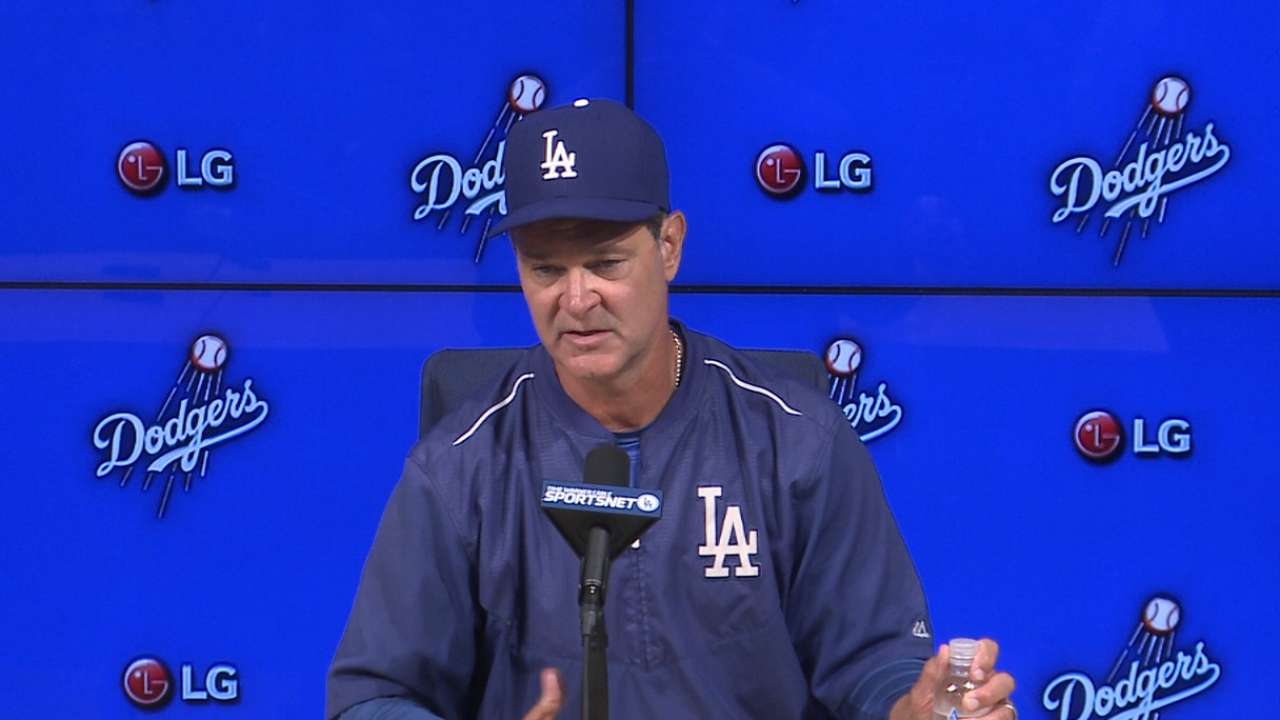 Seager is only 21 years old, but his 14-game trial at shortstop while Jimmy Rollins heals from a sprained right index finger has manager Don Mattingly searching for ways to avoid the obvious question: What happens when Rollins returns?
Rollins, who hasn't played since Sept. 6, moved closer to decision day when he was finally able to throw from shortstop to first base while taking grounders before Friday night's game. Of course, if Seager continues batting .412 with a 1.155 OPS, it's hard to imagine Rollins or anybody else playing shortstop for the Dodgers in, say, the next decade.
Seager plays with a quiet confidence rare for his age. Earlier on the homestand, he became the youngest Dodger to bat clean-up in 51 years. His 21 hits are the second-most for a Dodger after 14 career games, during which he's reached base in all of them. He's shown the patience to walk nine times and the two-run shot, his second of the season, gave him 10 RBIs.
The left-handed hitter is 8-for-22 (.364) against left-handed pitching, including the fourth-inning home run off Jeff Locke that extended the lead to 4-1.
"I don't know if I have a secret against them. I don't see it any different than righties, same approach, same everything," he said. "I try not to make it a mental thing, that it's a lefty out there."
Greinke, one of the more analytical players in any clubhouse, gave a quick rundown of Seager.
"I don't think they've found any holes with him yet or if they have, he's adjusted to that," Greinke said of Seager's offense. "We'll see when more time comes. He's been hitting lefties well, which not all lefties do.
"I wouldn't consider him an aggressive guy. If you give him a pitch he likes, he swings at it but if you throw him a ball, he doesn't really swing at balls, which is something I've always liked about him. He doesn't swing at everything. They all said his defense was really good. His jumps are really good, he takes really good angles and his throws are good -- all a little better than expected."
Oddly, in Seager's past he has needed a few weeks of adjustment each time he was promoted a level, but he's adjusted just fine to the Major Leagues. Here's his theory why:
"Luck," he said with a smile. "Well, there's so much more information up here that you can shorten the adjustment period because you know what's coming. Everybody's better up here. Umpires are better, pitchers are better. I'm just getting lucky."
Ken Gurnick is a reporter for MLB.com. This story was not subject to the approval of Major League Baseball or its clubs.