Animated pitchers highlight top MLB GIFs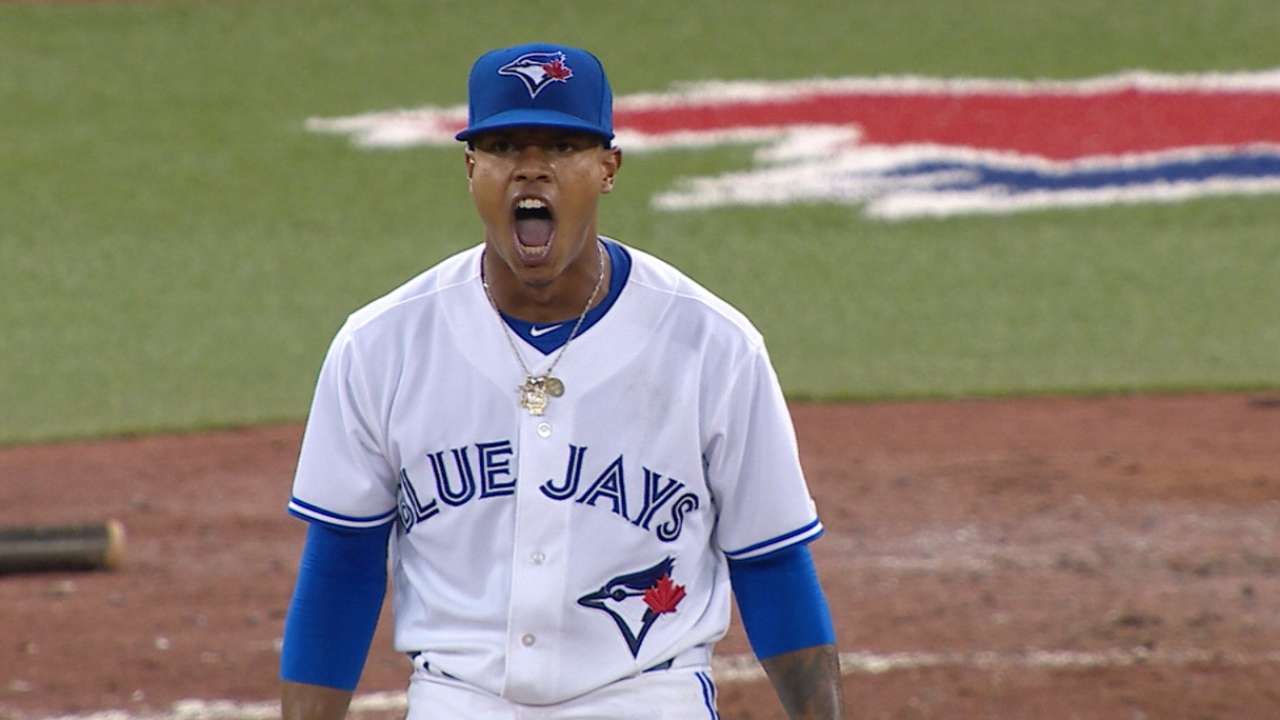 Here are the Top 5 GIFs of the day, courtesy of @MLBGIFs.
1. Stroman fired up
Pitching in front of his home crowd for the first time this year, Blue Jays starter Marcus Stroman shows his emotions after his defense turns a slick double play against the Red Sox.
2. Altuve tags up
The Astros are in the middle of a pennant race, and Jose Altuve lays it all out as he tags and scores against the A's.
3. Murphy slaps away Headley's glove
The Mets' Daniel Murphy slaps away Chase Headley's glove after sliding back to the bag at third in a playful moment from an important Subway Series.
4. Greinke hits one up the middle; Walker misplays ball
Dodgers ace Zack Greinke cracks a smile after his grounder up the middle fools Neil Walker.
5. Scherzer yells at Williams
Max Scherzer barks at Nationals manager Matt Williams to stay in a tie game in the seventh inning, then makes the decision pay off with an inning-ending groundout.
Austin Laymance is a reporter for MLB.com. This story was not subject to the approval of Major League Baseball or its clubs.