Matz shakes off early struggles to silence Yanks
Mets' rookie lefty allows run in first, settles in to toss six strong frames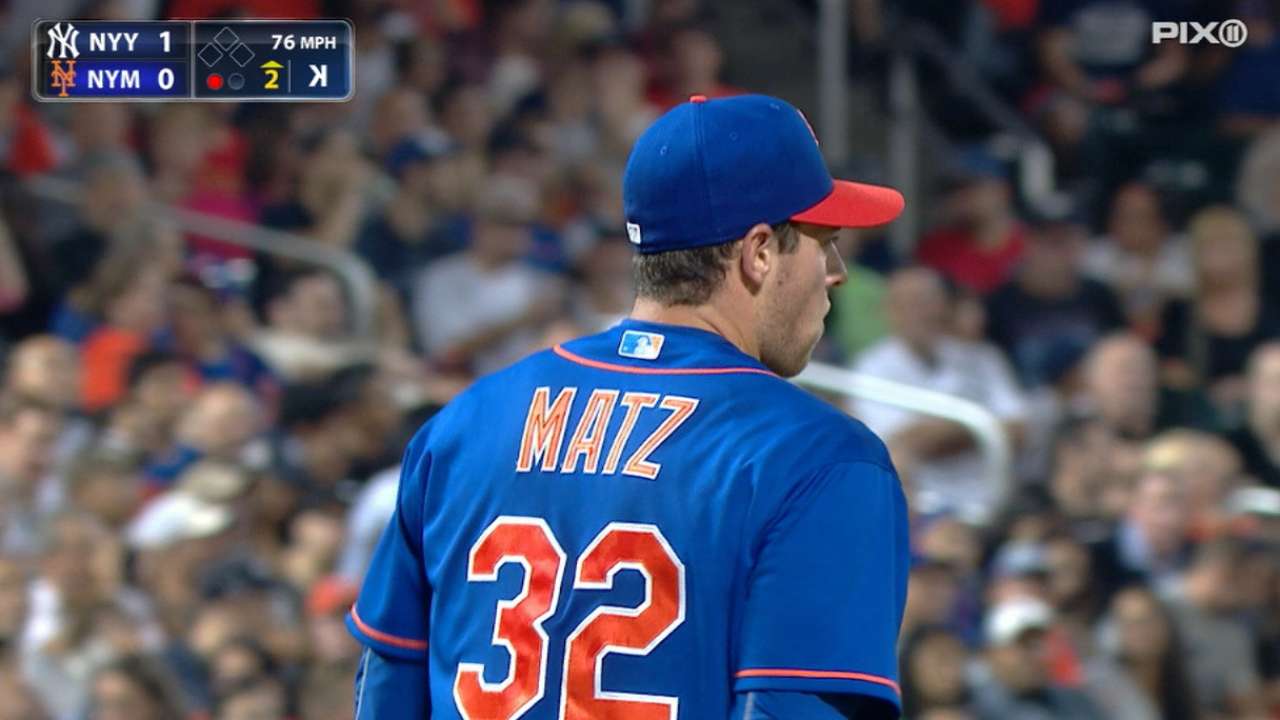 NEW YORK -- Steven Matz stepped onto the Citi Field mound Friday night and into a dream: the hometown team relying on his healthy left arm, the crosstown rivals ready to be carved up. It was what he envisioned in his Long Island backyard as a kid, the young Mets fan now all grown up and taking the ball on this city's biggest stage.
When he woke up, Matz did so to the second-largest crowd in Citi Field history -- and without his biggest weapon.
Matz couldn't find his curveball early in the Mets' 5-1 win, or for stretches, his arm slot. Or the strike zone, as he walked Brett Gardner to lead off the game and the crowd of 43,602 debated whether to cheer or jeer. Matz needed 22 pitches to get through the first inning and sat at 62 after three -- willing his way through a Yankees lineup trying to turn his fifth career start into a nightmare.
"Early on I was scuffling," Matz said, with a calmer demeanor than he showed on the mound.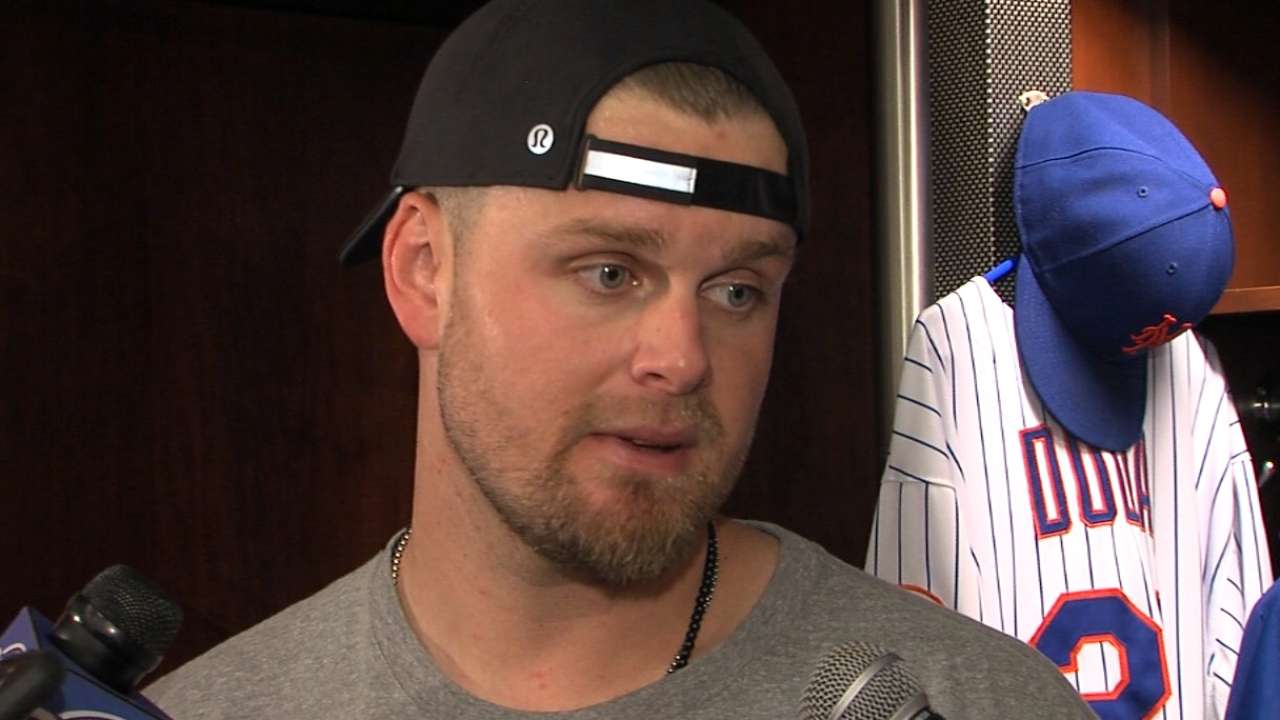 It was often a visual, visceral struggle for the rookie, clearly aware of the pressure and frustrated with his performance under it. He yanked his glove. He snarled at locations missed. Mentally, he put himself back in that backyard. And in the end, he channeled his frustration into a gusty six-inning performance, earning his fourth win in the process.
"He doesn't let the game get out of control," Mets manager Terry Collins said. "He has a knack, even though he's not real sharp, to just battle and make a pitch he has to make."
Twice Matz made critical pitches to avoid damage in key spots. The Mets' top prospect didn't let that first inning unravel on him after Gardner raced home on Chris Young's sacrifice fly to open the scoring. With two on and two outs, Matz induced a chopper off the bat of John Ryan Murphy.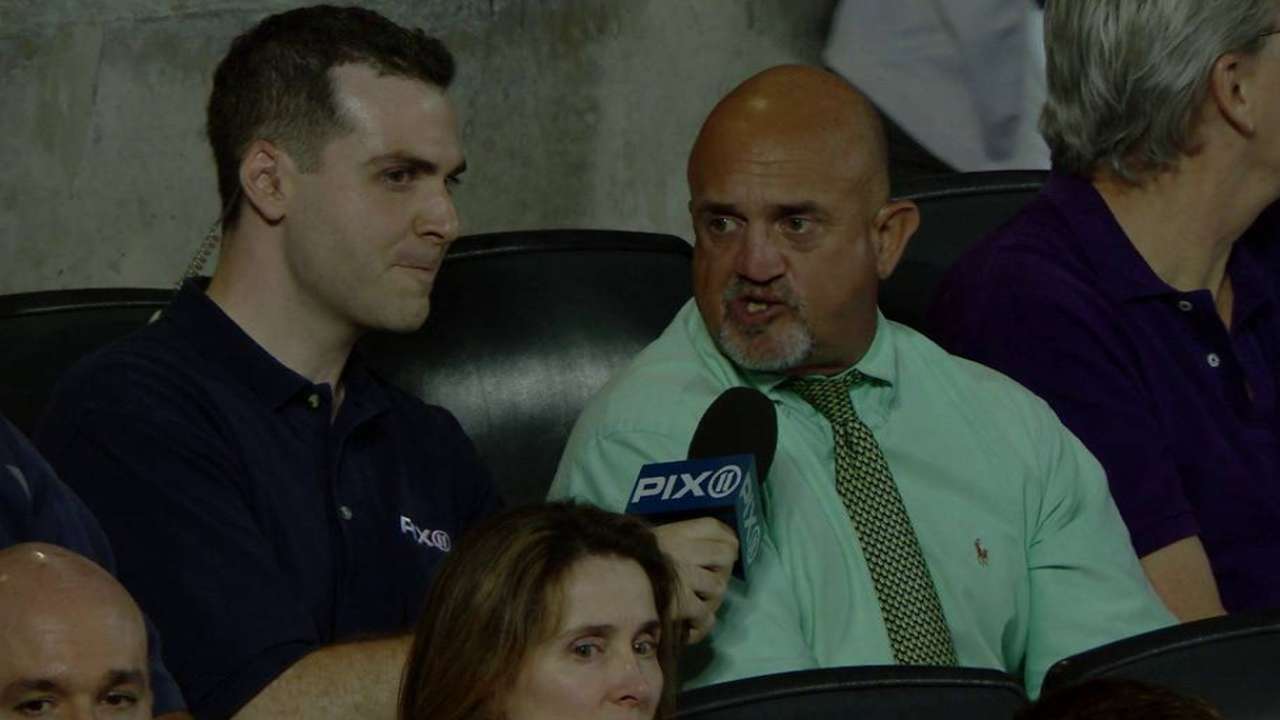 Then with the game knotted at 1 in the sixth, Matz could have crumbled when shortstop Wilmer Flores turned Didi Gregorius' two-out grounder into an infield single. After a visit from pitching coach Dan Warthen, Matz recorded the extra out by getting Brendan Ryan on a grounder.
With help from his previously little-used slider, Matz fought through mechanical issues to retire nine straight between the second and fifth innings, and 10 of 11.
"After that first inning, he started making much better pitches," Collins said.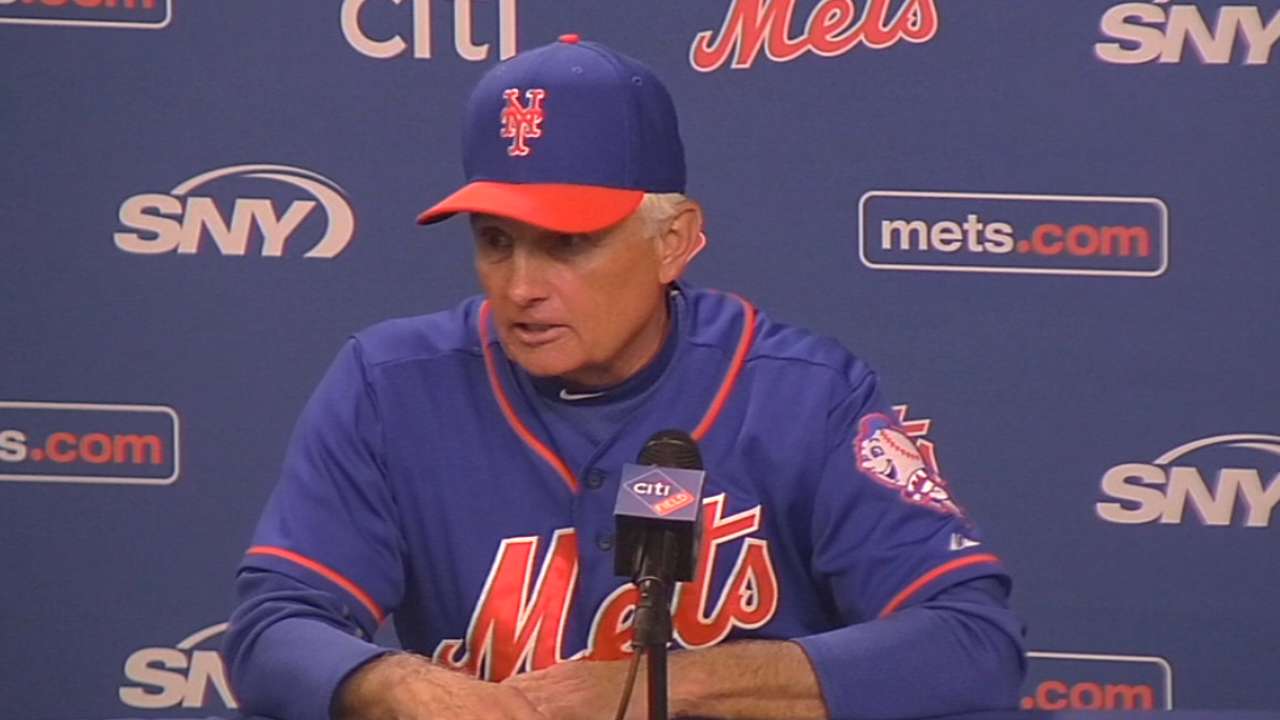 Though he's been a consistent cog in the conversation surrounding the Mets all season long, Matz has still, somewhat amazingly, appeared in just five games. A torn left lat muscle forced him to miss more than two months after his electric debut, and he returned to an abbreviated outing due to a blister earlier this month.
So it was with a certain level of uncertainty that Matz took the mound in the opener of the most highly charged Subway Series since 2000. Low and behold, he'd been preparing for it for a while.
"The atmosphere was great. It gets your adrenaline going," Matz said. "This is kind of what you want growing up. These are the games you play in your backyard and imagine that you're really playing."
Joe Trezza is an associate reporter for MLB.com. This story was not subject to the approval of Major League Baseball or its clubs.