Pollock's great leap takes away homer
D-backs outfielder reaches over wall for catch to preserve shutout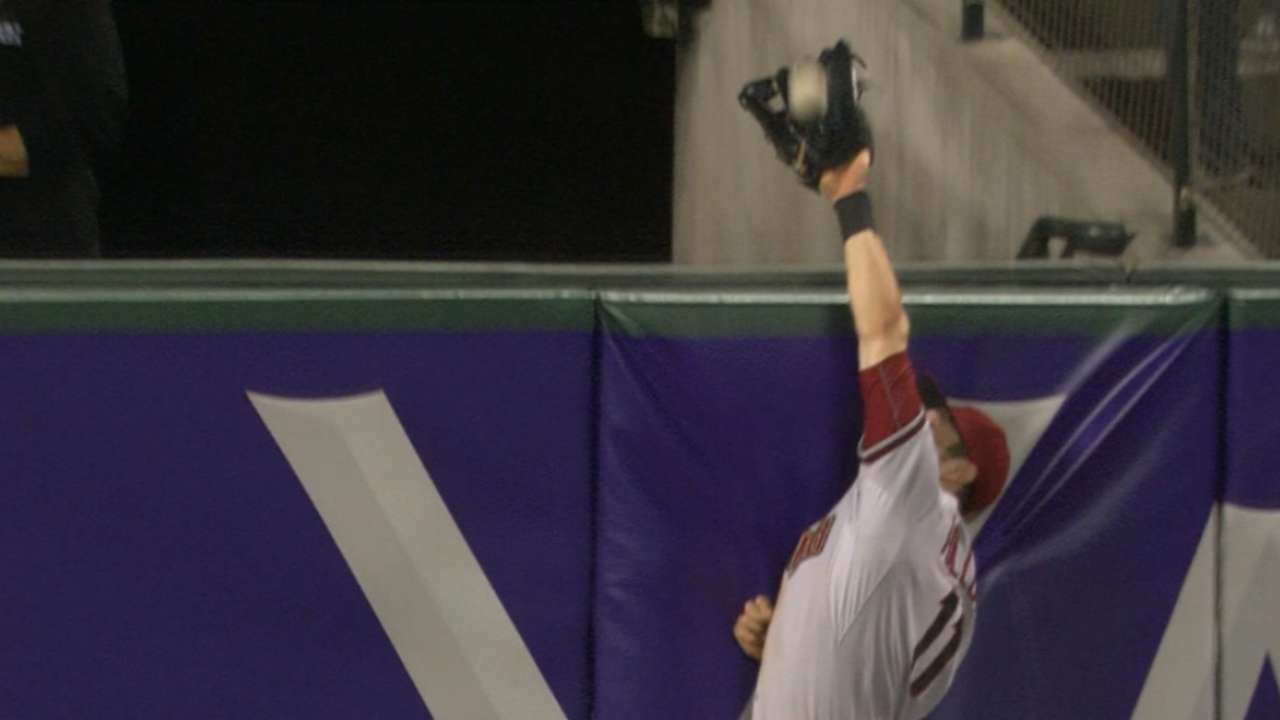 SAN FRANCISCO -- When pinch-hitter Jarrett Parker walked to the plate to start the eighth inning in Friday night's 2-0 D-backs victory over the Giants, center fielder A.J. Pollock looked towards the dugout to see where outfield coach Dave McKay wanted him to play.
McKay shaded Pollock to the left a bit because the scouting reports said Parker tends to hit the opposite way.
The information paid dividends when Parker hit a deep fly to left-center. Pollock sprinted over and timed his leap perfectly, reaching over the wall to snag the ball and help preserve Arizona's shutout win.
"That's kind of the first step to making a play is to have the right alignment, and we did, fortunately," Pollock said. "Just kind of had him shaded over there and he put a good swing on it and went with the pitch, got close to the fence and my steps were right. Sometimes I mess up the steps and slam into the wall. It just kind of all came together, so it was nice."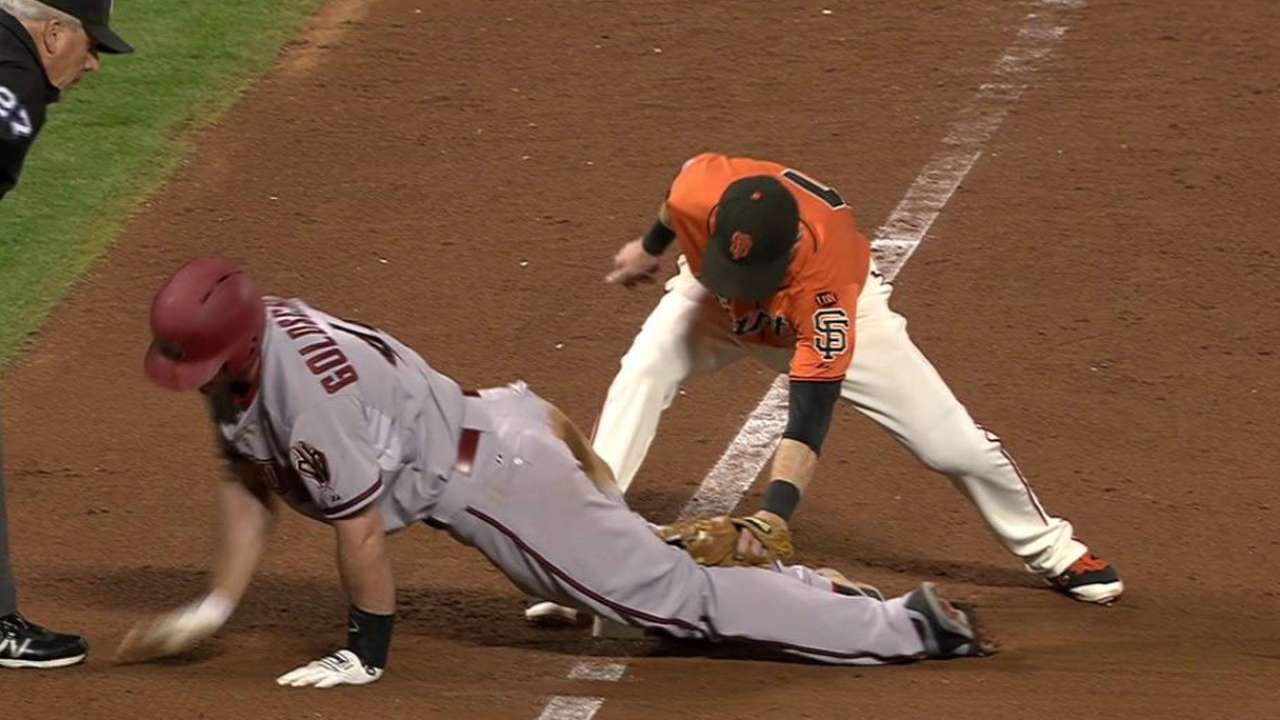 Pollock, who also had two hits and scored the go-ahead run Friday, is regarded as one of the top outfielders in the league, but Friday was the first time in his big league career that he reached over the wall to steal a home run.
"Those guys, they live for those types of catches," D-backs manager Chip Hale said. "You could just tell he had a nice bead on it, but once you get above that wall, you never know what's going to happen, if you're going to hit your wrist and the ball is going to fly out. That's one of those I'm sure he'll have forever. It's a great one."
Said Giants manager Bruce Bochy, "Pollock, he's such a good defender. He made it look easy, too. He took away a home run. It would have been nice to get within one run, you know, you put a little more pressure on them. But great play defensively by a very good center fielder."
Steve Gilbert is a reporter for MLB.com. Read his blog, Inside the D-backs, and follow him on Twitter @SteveGilbertMLB. This story was not subject to the approval of Major League Baseball or its clubs.