Mets soak in atmosphere, deliver KO with HRs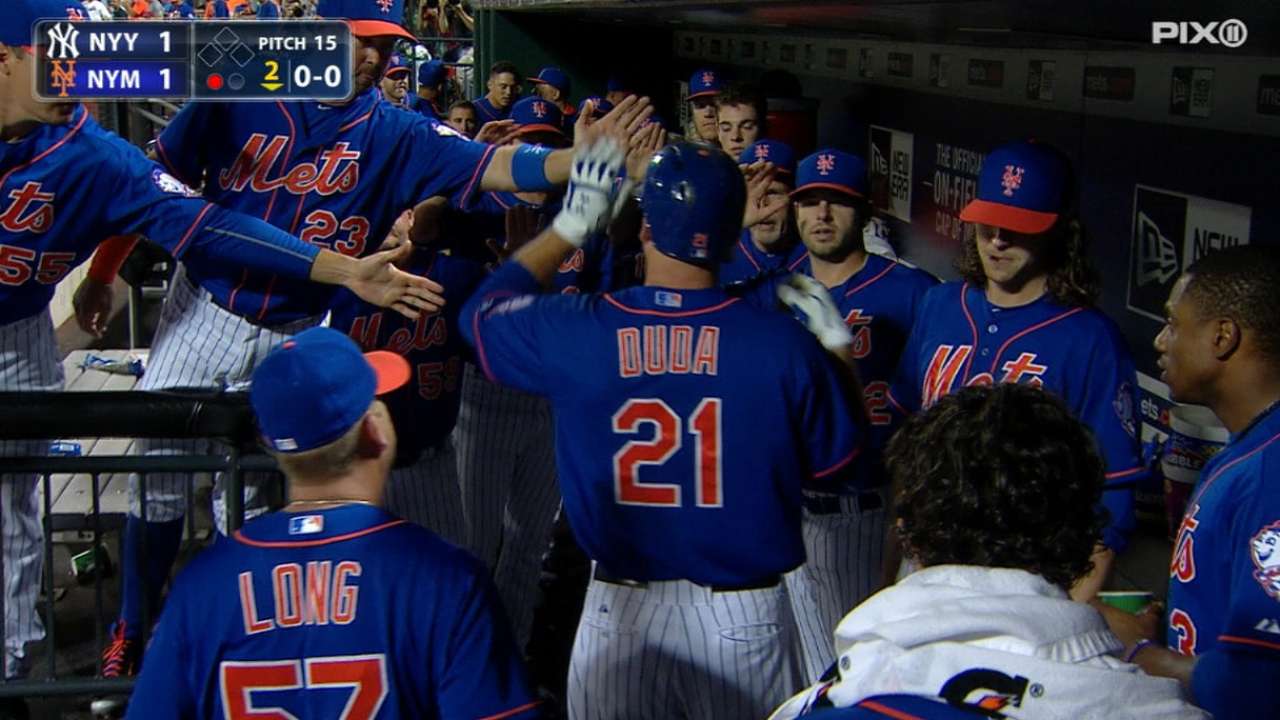 NEW YORK -- For a handful of Mets, these were their first Subway Series experiences. Others had been on this stage once, maybe twice before -- enough to understand the concept, but maybe not truly realize the energy that a sold-out, divided crowd can provide.
From his perch behind the plate throughout the Mets' 5-1 win over their interborough rivals on Friday, Travis d'Arnaud heard the pro-Yankees chants. He heard the pro-Mets ones.
d'Arnaud stopped and grinned as he recanted the story.
"The Mets ones were louder," he said.
So it went throughout the most impactful regular-season Subway Series -- at least on the standings -- in history. Playing the Yankees for the first time in September, the Mets won to keep their National League East lead at eight games, allowing them to stave off the Nationals and another round of talk-radio and Twitter alarmists pronouncing their season as good as dead.
The entire night was a public display of what the Mets have become: a power-dependent team on both sides of the ball. And that's not a bad thing. On the mound, power lefty Steven Matz was as advertised, recovering from a rocky start to move to 4-0 in five career starts. At the plate, the Mets scored each of their first four runs via home runs -- a game-tying solo shot from Lucas Duda, a go-ahead homer by Daniel Murphy and a pinch-hit, opposite-field, two-run blast from Juan Uribe, one of many non-waiver Trade Deadline acquisitions that have transformed the face of this team.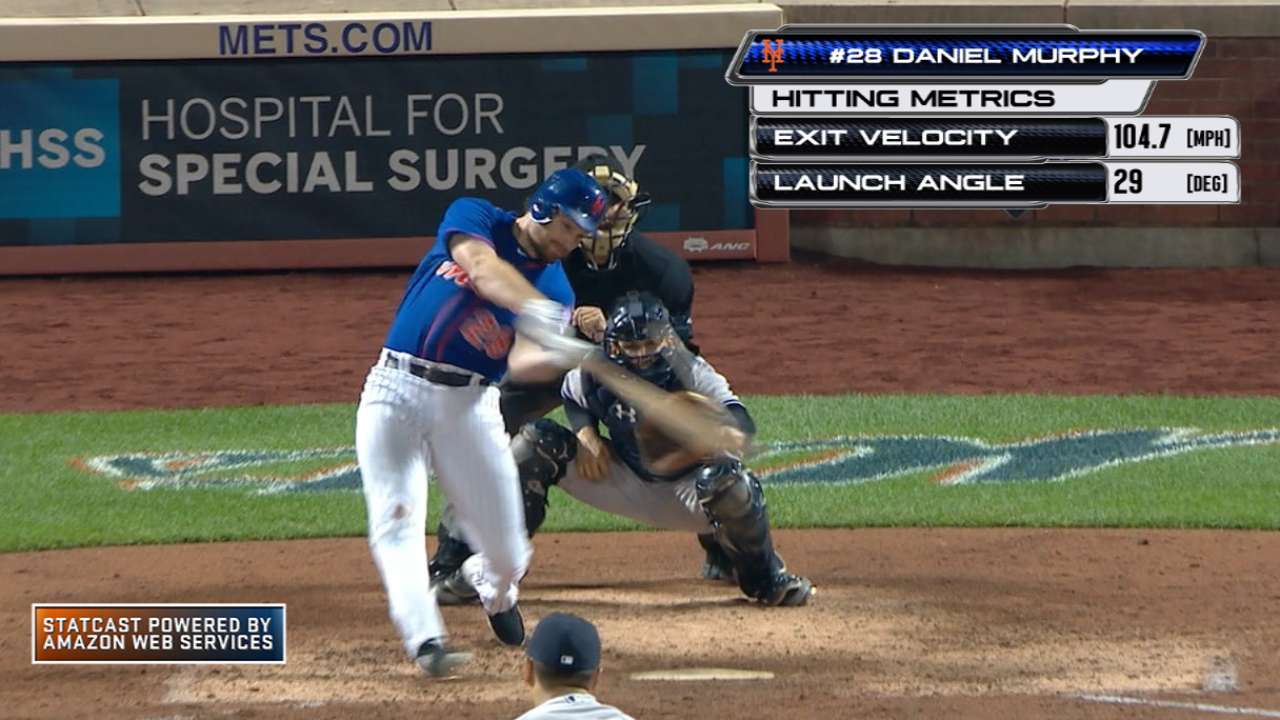 "I just know it's, 'Never give up till the end,'" d'Arnaud said. "We were never out of it. We just keep fighting."
In a businesslike postgame clubhouse -- it wasn't overly celebratory -- the Mets talked about Uribe's professionalism, Matz's cool under fire and the so many other factors that went into a win. Mostly, though, they talked about the atmosphere. The second-largest regular-season crowd in Citi Field history filtered into the ballpark, and the Mets responded to a cacophony that, before the game, manager Terry Collins called a test for so many players unfamiliar with this sort of thing.
"There's always energy for this series," Murphy said. "I thought the Mets fans were unbelievable tonight. Everybody was flying the orange colors. The stadium was electric. It really blew up."
If the Mets accomplish what they want to this season, this won't be the last time Citi Field rocks in this way. Nor will it be the last time Matz pitches in a big spot or home runs carry the offense.
This is who the Mets are now. They're on a crash course with October and playing like they belong there.
"It's going to take a lot more than one guy," Collins said, "to get us to the end."
Anthony DiComo is a reporter for MLB.com. Follow him on Twitter @AnthonyDiComo and Facebook, and listen to his podcast. This story was not subject to the approval of Major League Baseball or its clubs.