Mahtook rolls on with five-hit night
Rookie outfielder eighth Ray to accomplish feat, proving himself in all aspects of game
ST. PETERSBURG -- Fall in Mikie Mahtook's household means college football and, in particular, LSU football. Once September rolls around Mahtook, can be found at Tiger Stadium watching the Tigers compete.
So this is a different fall for the Lafayette, La., native, who has extended his summer by continuing to play through September at Tropicana Field. And the Rays are happy with what they're seeing from the 25-year old outfielder.
Friday night, Mahtook went 5-for-5 with two doubles and three singles against the Orioles in the Rays' 8-6 win.
Mahtook's five hits established a club record for rookies, and he became the eighth player in Rays history with five hits in a game. Matt Joyce last turned the trick on June 29, 2014, at Baltimore.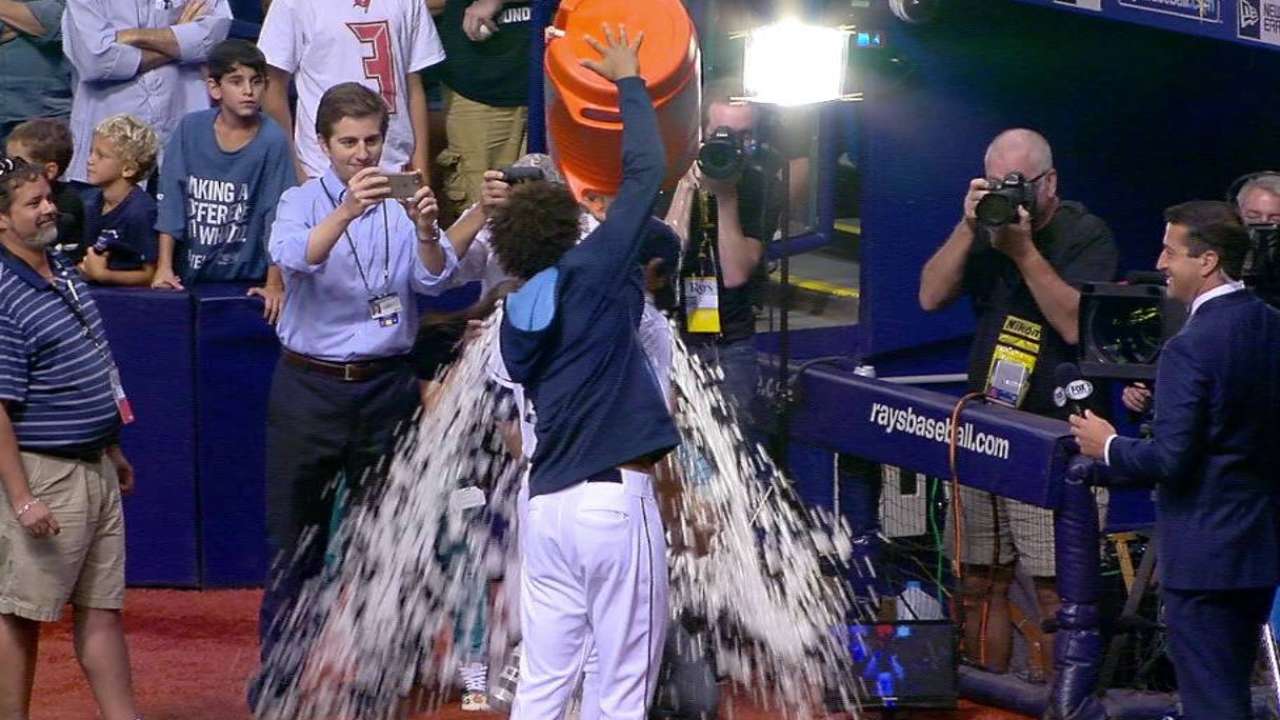 Mahtook has indeed been on a roll.
Monday night against the Yankees, the rookie outfielder kept alive Erasmo Ramirez's no-hit bid when he robbed Brian McCann at the wall then doubled a runner off second. He stole a base in three consecutive games, and he has swung the bat. Mahtook has hit .441 (15-for-34) over his last 11 games. He is now hitting .301 for the season.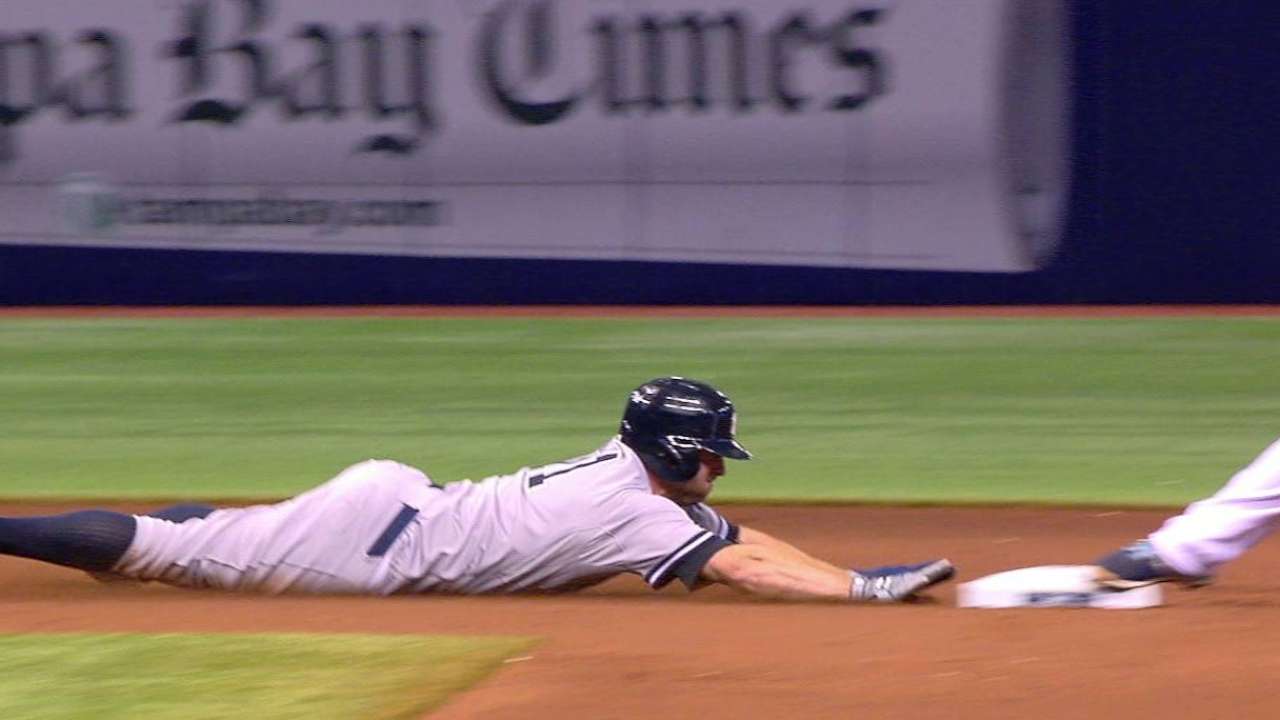 "[Mahtook] provides a lot of energy when he's in there," Rays manager Kevin Cash said. "He plays really hard, and it shows. When he makes contact, he's busting out of the box, and that's only positive energy that kind of transitions into the dugout, and other guys see that. He's done a really nice job, and I'm looking forward to seeing him get more playing time here."
Mahtook is in his sixth stint with the Rays this season, and he allowed that he finished his season at Triple-A Durham feeling locked in.
"I came up feeling good at the end of Durham," said Mahtook, who experienced only his second five-hit night of professional baseball. "Kind of figured out a few things with my swing. I felt comfortable at the plate down there. So I've tried to keep that mindset. ... Obviously, the more consistent reps you see, the better you're going to feel."
Mahtook is athletic and starting to show all the tools that prompted the Rays to draft him out of LSU in the first round of the 2011 June Draft (31st overall).
"Yeah, he's showing that [he's the total package] right now," Cash said. "He can run, he can hit, he's shown some power, he's does a really nice job in the outfield and can throw."
Mahtook's work has put him in the conversation to earn a Major League job next season, perhaps even a starting one.
"It's obviously something you don't want to look too far ahead, you want to focus on the now and what you can do right now to help the team," Mahtook said. "Obviously, playing well is not going to hurt my chances. My goal is to make this team next year out of camp and be here and not ever have to go back to Triple-A. Hopefully my progress and the results I'm putting up right now help with that."
LSU plays Auburn on Saturday night, and Mahtook won't be available to watch as the Rays play the Orioles at Tropicana Field. Mahtook wishes the Tigers well, but he's happy to be spending September in St. Petersburg, thank you.
"My friends told me I can't complain about not being able to see [LSU] any more," said Mahtook with a smile. "No complaints at all."
Bill Chastain is a reporter for MLB.com. This story was not subject to the approval of Major League Baseball or its clubs.