Hudson sees no issue in next start for Giants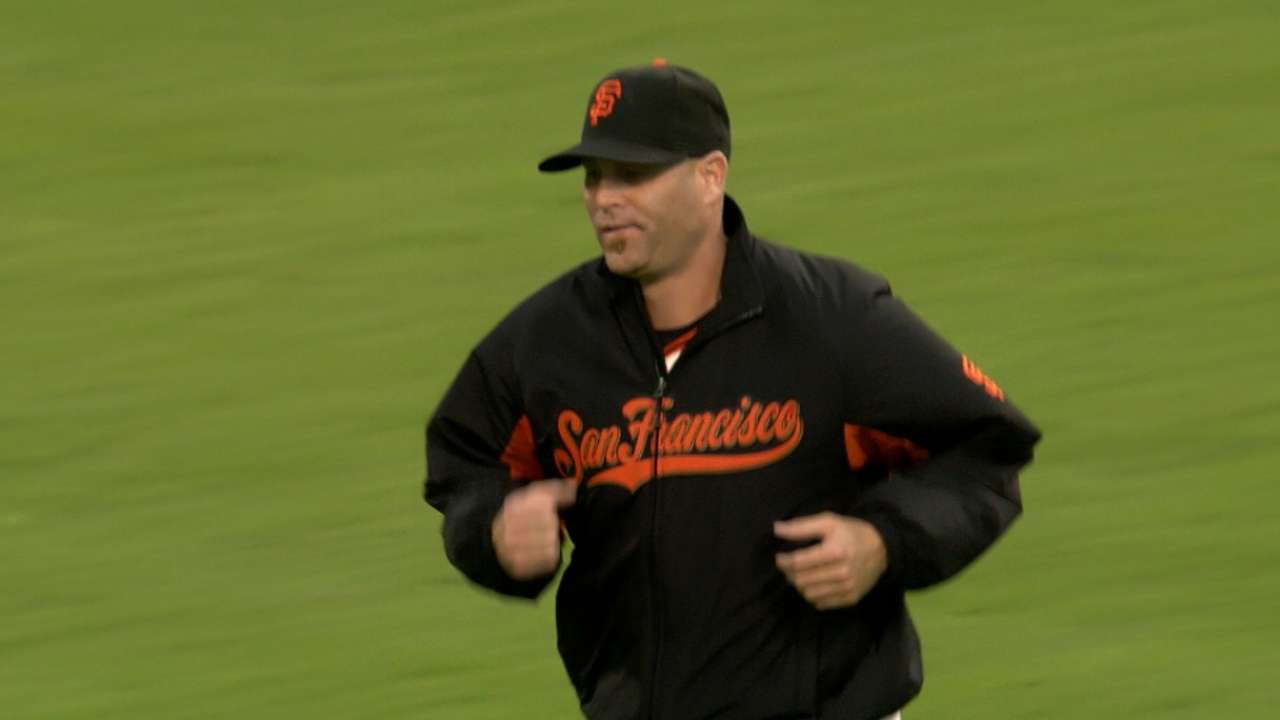 SAN FRANCISCO -- Major League Baseball's active leader in wins seems confident he will be ready to pitch when the Giants take on the D-backs on Sunday afternoon at AT&T Park.
Tim Hudson, who dealt with hip issues during his previous outing Monday, said starting Sunday "won't be any problem" after throwing an approximately 20-pitch bullpen session before Friday's series opener.
There was reasonable doubt that the 40-year-old, who announced earlier in the year he will retire at the end of the season, would not be available to pitch in the series finale.
Manager Bruce Bochy was noncommittal about his veteran's availability for Sunday while speaking to reporters before Friday's game. Bochy hoped to see how Hudson came out of his bullpen session before making a call.
"We'll see how he comes out of this bullpen and how the hip is doing," Bochy said.
Hudson lasted 4 1/3 innings against the Reds in his most recent start.
"It started bugging me around the second inning," Hudson said after the Giants' 5-3 win over the Reds. "I was just able to go out there and deal with it."
The 17-year veteran, however, never felt like his status was up in the air for Sunday's start.
Hudson likes to refer to his side issues as the "ol' tricky hip," adding, "It's just one of those things, something I deal with time to time."
The right-hander has pitched well lately, going 1-0 with a 1.42 ERA in 12 2/3 innings in September.
• Bochy said Friday "there's a possibility" Nori Aoki will return the last week of the season. Whether Aoki returns could be determined not only by his health, but also if San Francisco is still in playoff contention if he is indeed ready.
Bochy was unable to provide any specific updates on Aoki's progress, but did say he's healing more quickly than fellow outfielder Gregor Blanco, who like Aoki is out with concussion-like symptoms.
Oliver Macklin is an associate reporter for MLB.com. This story was not subject to the approval of Major League Baseball or its clubs.