Weiss touts Arenado's MVP-caliber stats
Rockies manager points to third baseman's defensive skill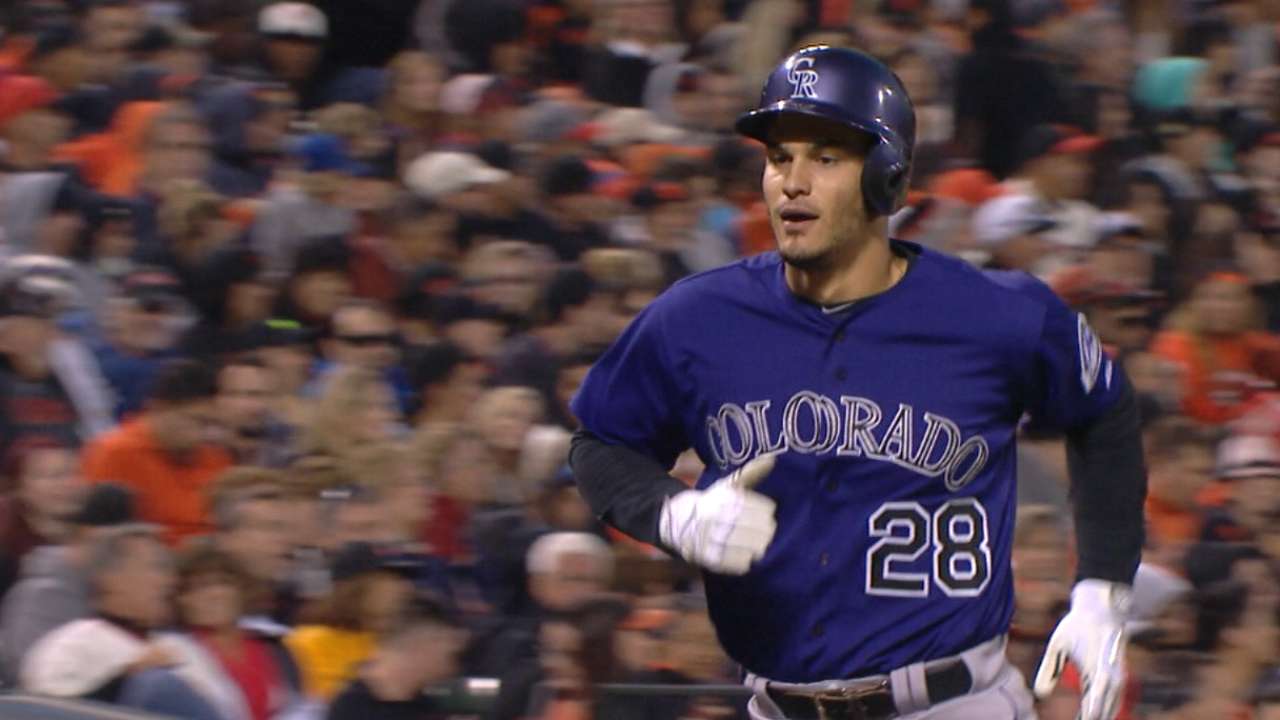 DENVER -- The last-place performance of the Rockies will not help third baseman Nolan Arenado in National League Most Valuable Player voting. But manager Walt Weiss stumped for him, anyway.
The Nationals' Bryce Harper has been considered the favorite in some circles, although Arenado drove in a run in Friday night's 7-4 win over the Padres to increase his NL-leading RBI total to 112 -- 12 more than the D-backs' Paul Goldschmidt -- and his 39 home runs trail only Harper's 40 on the NL list.
Weiss believes the door has opened a bit for Arenado because Harper and Goldschmidt, also considered a prime candidate, are on teams also headed for the couch in the postseason.
• Is Arenado #AwardWorthy? Vote now for Best Everyday Player
"Playing for a playoff team is definitely a factor," Weiss said. "This year's a little different. You can make a case for a few guys on playoff teams -- [the Pirates' Andrew] McCutchen. But realistically, it's tough to look at some of the other [playoff-bound] teams and say they have a bona fide MVP candidate.
"If you want to talk about the pitchers in LA, you can do that. That's a whole other can of worms when you're talking about the pitcher in the MVP. That's why I think Nolan has as good a chance as anybody, because we don't really have one of those years where a guy on one of the best teams is having an outstanding year or a huge year."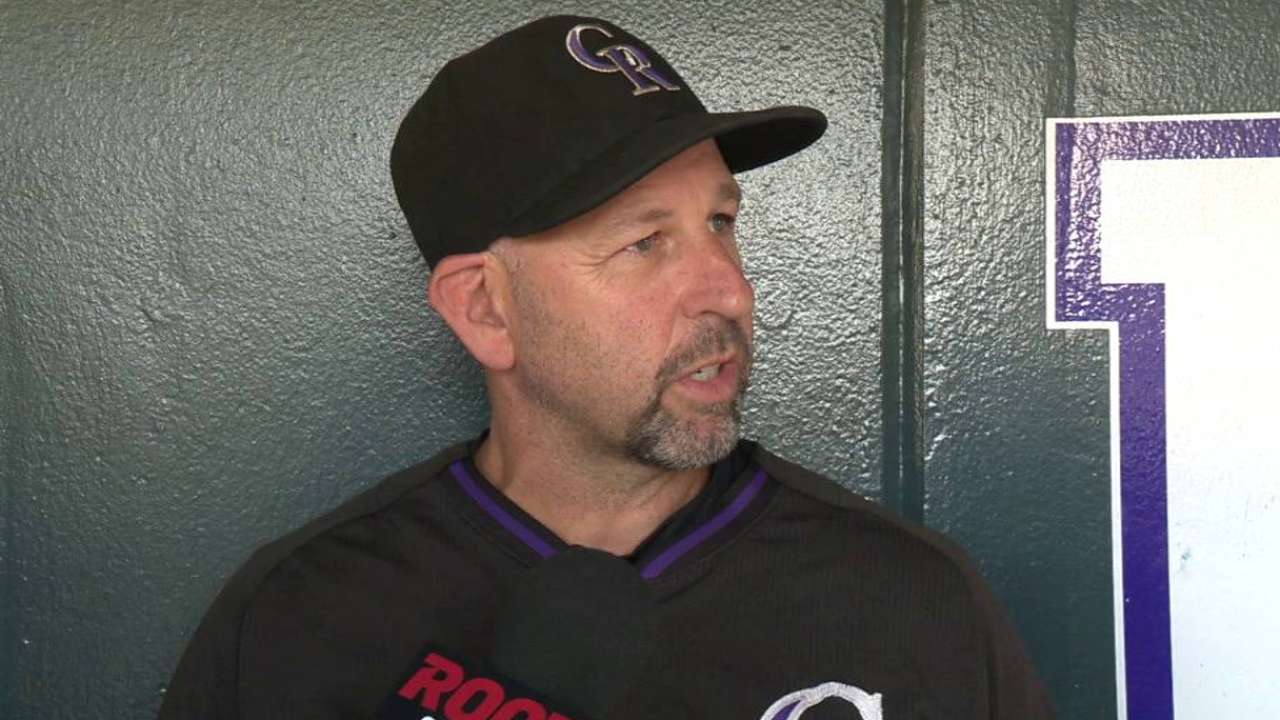 Weiss acknowledged Harper's performance as "outstanding." So if it's between Harper and Arenado in Weiss' mind, Arenado would have to overcome the fact Harper leads the NL with in on-base percentage at .468 (Arenado isn't in the top 10) and slugging percentage at .667 (although Arenado is second at .573). Arenado, however, leads the league with 79 extra-base hits, four more than Harper.
But Arenado gets Weiss' support because he has played defensively up to the standards that earned him two Rawlings Gold Glove Awards.
"I say Nolan because he impacts the game on both sides of the ball," Weiss said. "It's unfortunate when people talk about an MVP, all they do is look at offensive numbers. That's it, really. I don't know why that is. And if you played on a playoff-caliber club, I understand that. But defense never gets talked about.
This guy changes the game with his defense, virtually every night. But that doesn't seem to carry any weight in the MVP voting. I don't know why."
Thomas Harding is a reporter for MLB.com. Follow him on Twitter @harding_at_mlb, and like his Facebook page. This story was not subject to the approval of Major League Baseball or its clubs.