Stanton slated to take batting practice today
Marlins All-Star dealing with excessive scar tissue, according to reports; Capps 'impressive' in sim game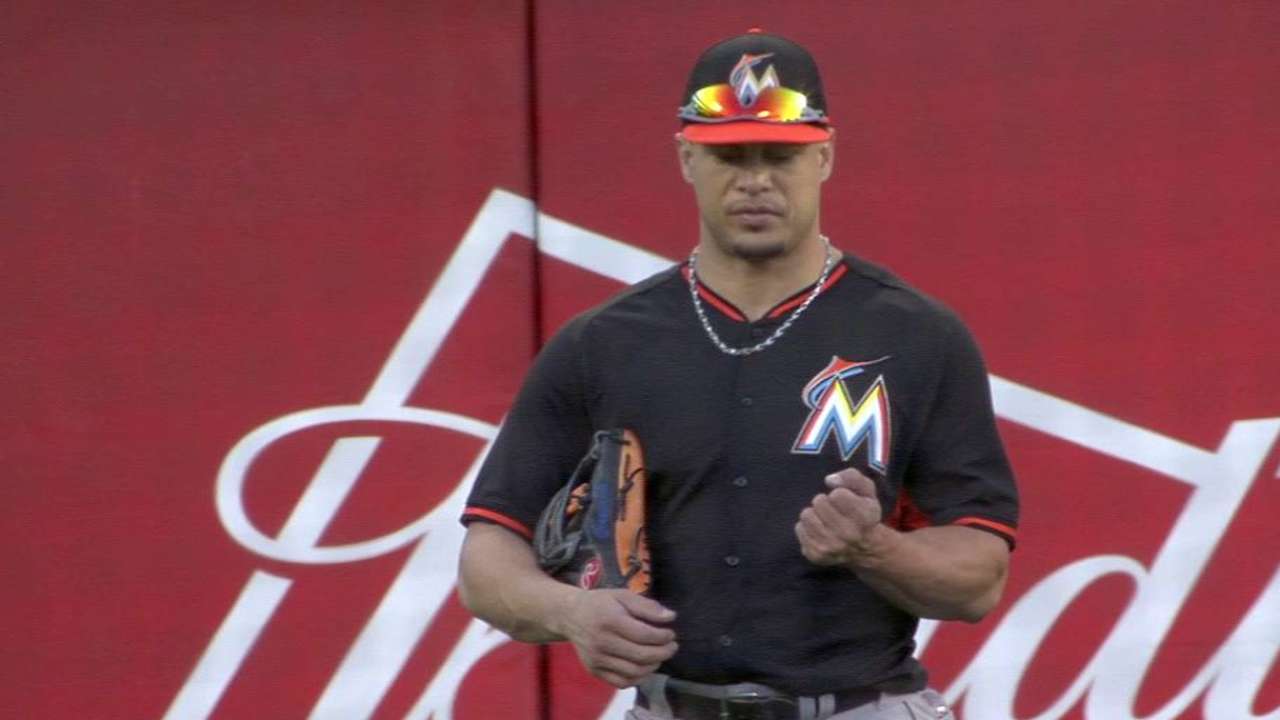 WASHINGTON -- Giancarlo Stanton is slated to take batting practice for the second time this week Saturday, Marlins manager Dan Jennings said, as the All-Star right fielder works to return from a broken hamate bone in his left wrist.
Stanton saw a hand specialist on Tuesday, and, according to a report from the Miami Herald, the test revealed there was an abnormal amount of scar tissue in his left hand. The Marlins did not comment on the report.
"He's testing [his wrist] to see exactly where that strength level is," Jennings said on Friday before the Marlins hit on the Nationals Park field. Jennings added there was a chance Stanton could participate in Friday's batting practice, but the 25-year-old did not make an appearance.
Stanton has not played since June 26 and underwent surgery in late July to remove the broken bone. He took batting practice at Citi Field on Monday.
In 74 games this season, Stanton is batting .265 with a .606 slugging percentage and 27 home runs.
Right-handed reliever Carter Capps, meanwhile, continued his recovery on Friday, throwing a brief simulated game at Nationals Park.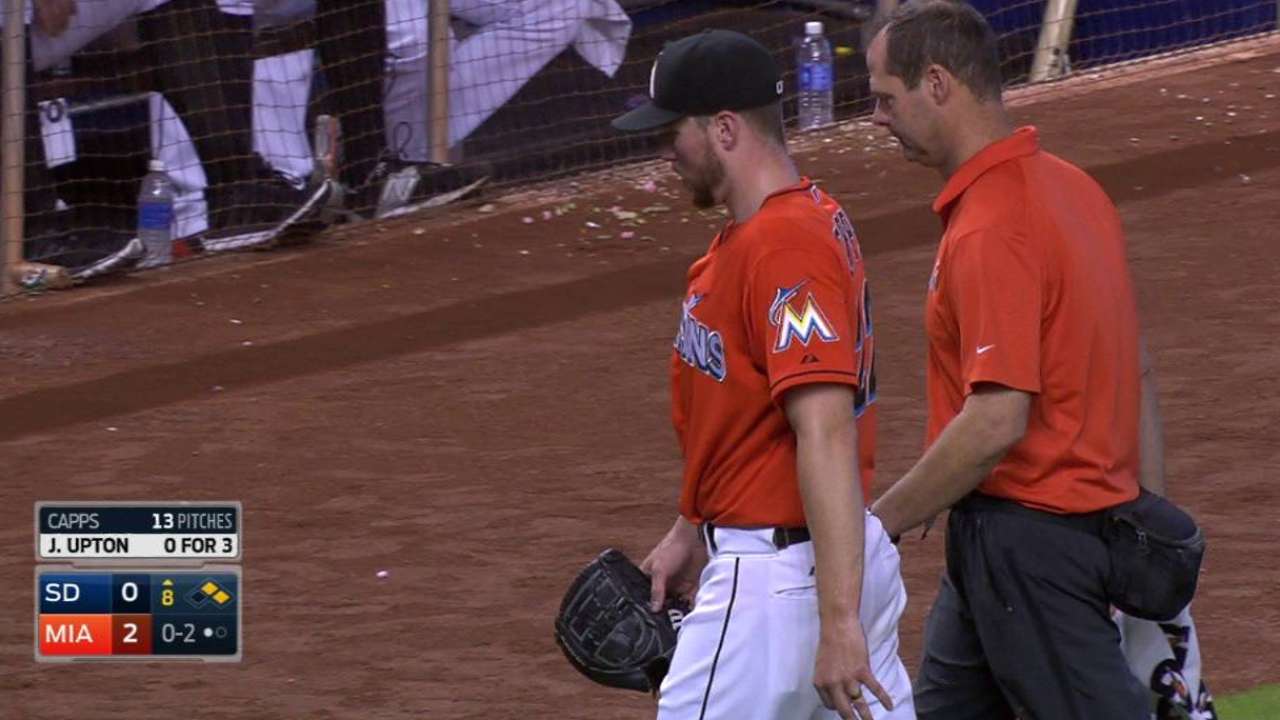 "It was quite impressive," Jennings said. Capps was placed on the DL with a right elbow strain after experiencing discomfort on Aug. 2.
"The slider was filthy. The plan is for one more [simulated game] somewhere, and then I think we can see him activated and see him back, but it was quite impressive."
In 31 innings this season, Capps is 1-0 with a 1.16 ERA.
If and when the 25-year-old does return to a Major League mound, he will probably face stiffer competition than he faced in his simulated session.
Members of the Marlins' coaching staff, including hitting coach Frank Menechino, faced down the flamethrower.
"The volunteer list was very light," Jennings said. "There were not many people running to grab a bat and face Carter Capps."
Jacob Emert is an associate reporter for MLB.com. This story was not subject to the approval of Major League Baseball or its clubs.