Jennings done for year after dental surgery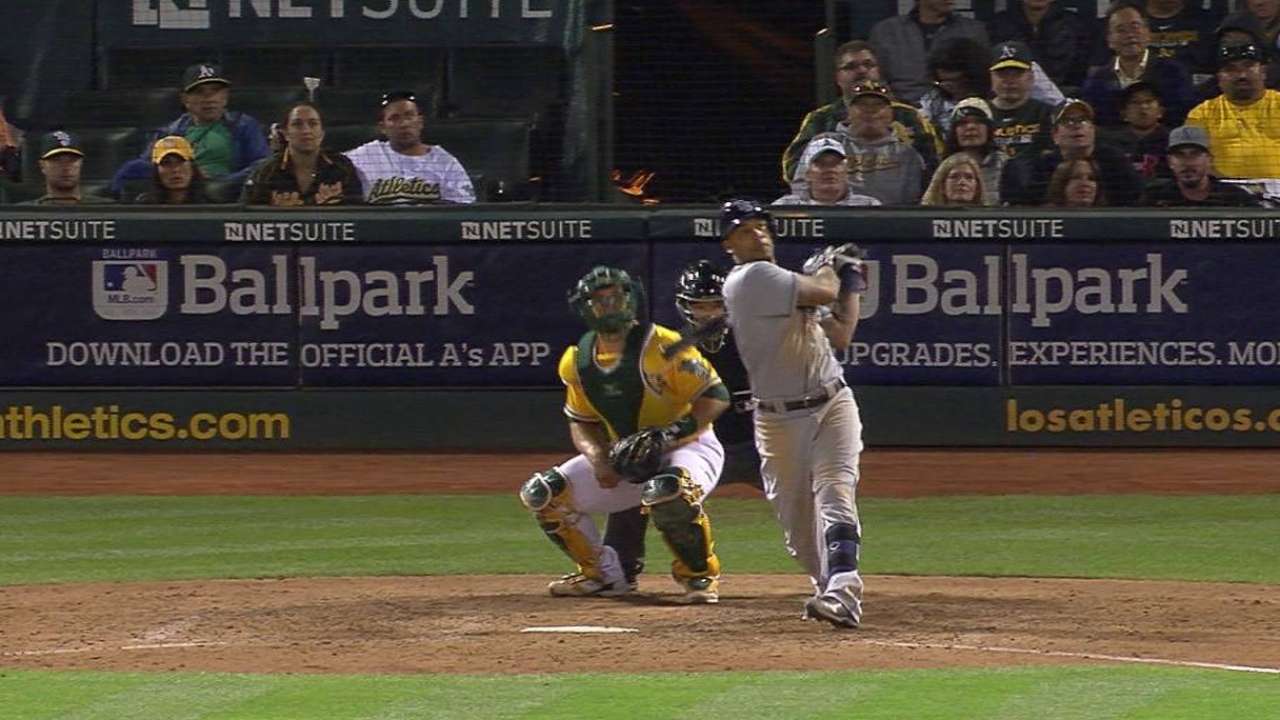 ST. PETERSBURG -- Desmond Jennings' disappointing 2015 season came to an unceremonious close on Friday as he told reporters he would not be playing again this season due to his condition following dental surgery on Wednesday.
"Tooth infection," Jennings said. "And I had to get it taken care of because it got to a point where it was really bad, and I really can't do anything for awhile."
Jennings said he had to get the infected tooth extracted.
"It was infected to the bone," said Jennings, who appeared to be in pain. "I had to get a bone graft. Got stitches in there right now. ... This is going to have me down for a week, not able to do anything for maybe a week or so. ... It's bad, it was bad. If I'd have known it was going to be this bad, I would have just kept the infection."
Jennings has spent most of the season on the disabled list due to problems with his left knee. After playing briefly at the beginning of the season, he went on the disabled list before re-joining the club in August, only to head back to the DL in late August due to a bruised left knee.
"Frustrating year," Rays manager Kevin Cash said. "Talked to him today. He's extremely frustrated, and rightfully so. We're all frustrated, because we saw glimpses of what he can help provide in our everyday lineup.
"Desmond brings the speed, the power, the defense. Who knows where we would be and what you can project if you saw him throughout the regular season. But we didn't. And now our goal is to get him healthy and make sure that doesn't happen next year."
Jennings finished the season with a .268 batting average with a home run and seven RBIs in 28 games.
"You know, can't go anywhere but up at this point, hopefully," Jennings said. "I don't know how much lower you can go from here. It is what it is."
Bill Chastain is a reporter for MLB.com. This story was not subject to the approval of Major League Baseball or its clubs.