Howard continues to deal with sore left knee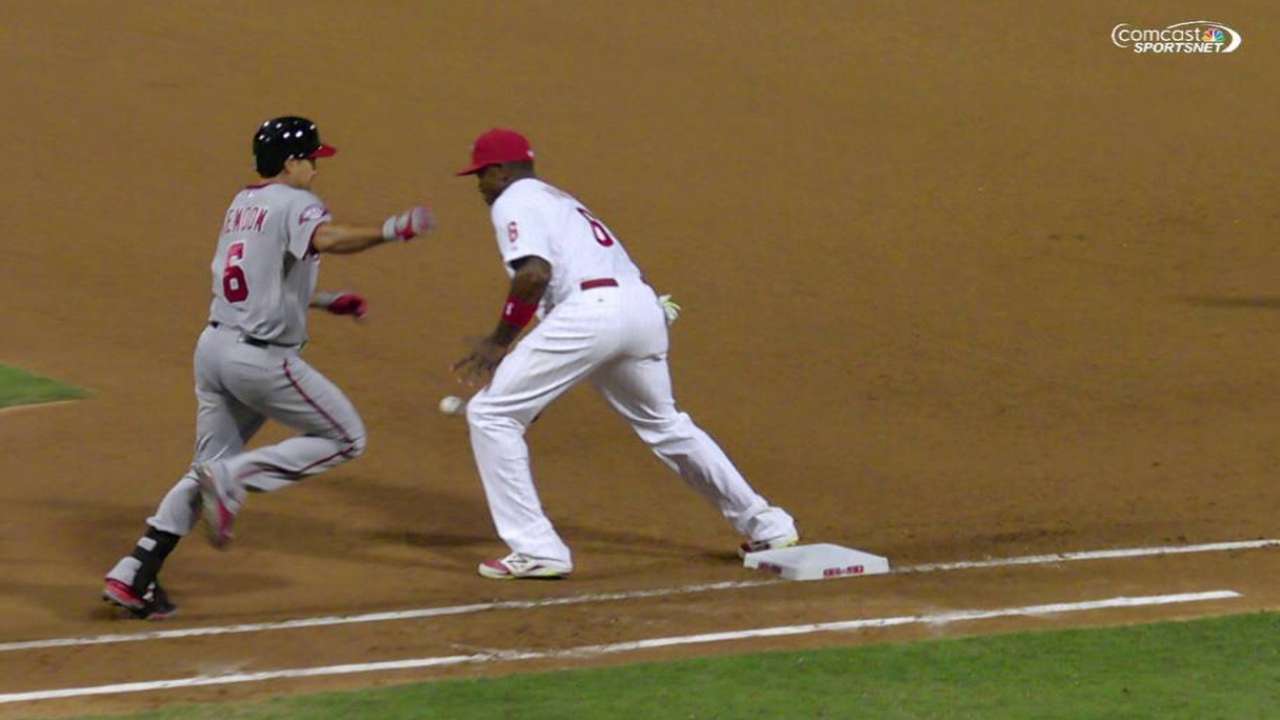 ATLANTA -- Ryan Howard was out of the Phillies' lineup again on Friday, still nursing a sore left knee that he bruised in Monday's 8-7 loss against the Nationals. But Philadelphia continues to be hopeful that it hasn't seen the last of its slugging first baseman this year.
"If 7-10 days go by and he hasn't seen live pitching, then it becomes an issue there. And is it worth [it] to run him out there? So we'll just go day to day there," interim manager Pete Mackanin said Friday before the Phillies took on the Braves in the first of a three game series at Turner Field. "I'd like to get him back in there. He's a very good presence in that lineup. Without [Maikel] Franco and Cesar [Hernandez] in there, it's a lot different lineup."
Franco broke his left wrist when he was hit by a pitch on Aug. 11. Hernandez dislocated his thumb during a play at first base on Sunday against the Cubs.
Howard, who took a one-hop throw off his knee in the game against the Nationals, was walking around in the clubhouse before Friday's game with his left knee wrapped. He made it out to batting practice, limping slightly, but he didn't participate. He had an MRI on Tuesday which showed no structural damage.
"For me, I don't care if the guy takes a driver's license test. All I want to know is if he can play or not. Whatever bone or muscle hurts … I don't care. I just want to know if he can play," Mackanin said. "It's better than expected, I think. He's going to start moving around a little bit, and then we'll just play it by ear and see how he adjusts or how he reacts."
John Donovan is a contributor to MLB.com. This story was not subject to the approval of Major League Baseball or its clubs.