Astros exercising caution with Gomez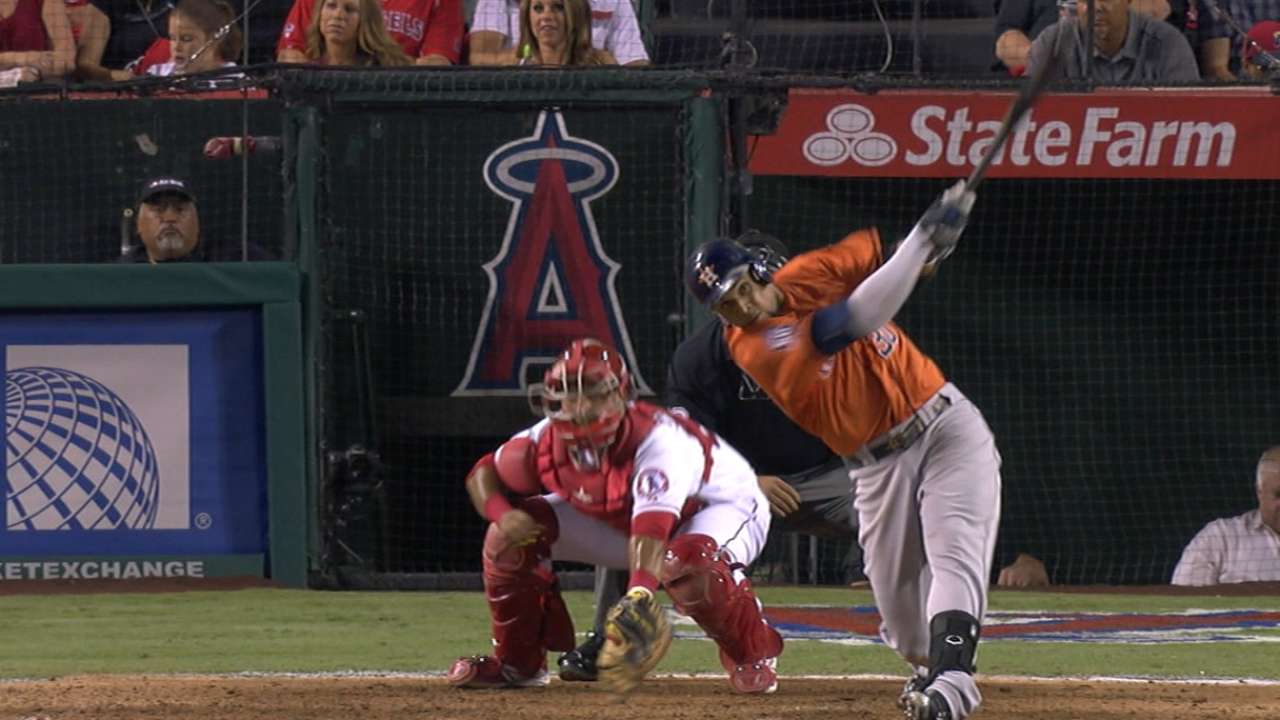 HOUSTON -- Despite the optimism for a return this weekend, center fielder Carlos Gomez appears several days away from returning to the Astros' lineup as he nurses a strained left intercostal.
Gomez has not swung a bat since sustaining the injury last weekend, and the rotation needed for his violent swing is still painful.
"I haven't even thought about [swinging] yet," Gomez said. "This is a new injury for me. It is getting better, and we're testing it every day."
Manager A.J. Hinch said that Gomez's absence was felt during the four-game sweep at the hands of the Rangers, but the team is committed to making sure Gomez won't be limited upon his return.
"Slowly but surely," Hinch said of Gomez's progress. "He's done a little bit more activity every day, a little more resistance and mobility, just not enough to swing a bat yet.
"He said he sneezed a couple times today and it didn't hurt, so that's good."
Gomez echoed the need for caution, saying that all involved want to ensure he won't be lost for the season.
"We have to be careful, because this could be simple or it could be really bad," he said. "I don't want to miss the rest of the season for something small.
"I'm anxious to be back out there, but just rotating is tough. I can't help if I can't swing."
• Marwin Gonzalez was not available for Friday's opener against the A's after re-injuring his left hand on a diving stop during Wednesday's game against the Rangers; he missed games earlier in the week with a swollen left index finger. According to Hinch, Gonzalez's left thumb, wrist and index finger are now either bruised or swollen.
"I'm not sure there's anything more he can hurt there," Hinch said.
• Reliever Luke Gregerson will rejoin the team on Saturday after being away since Wednesday for the birth of his first child. He had originally been expected to rejoin the team on Friday.
Chris Abshire is a contributor to MLB.com. This story was not subject to the approval of Major League Baseball or its clubs.