Dodgers reinstate Kendrick from DL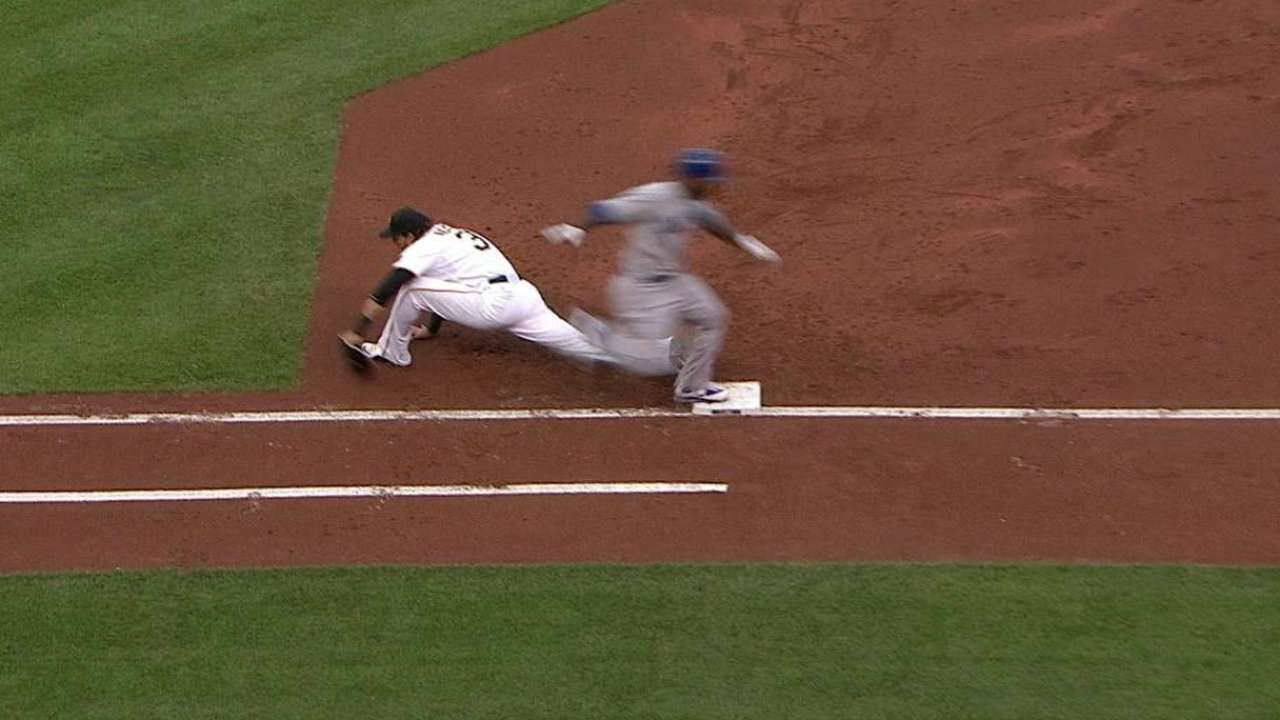 LOS ANGELES -- The Dodgers reinstated second baseman Howie Kendrick from the 15-day disabled list before Friday's 6-2 win over the Pirates.
Kendrick has been out of the lineup since Aug. 9 with a strained left hamstring and has played in simulated games against live pitching over the past week. The veteran will split time with Chase Utley at second base for the Dodgers.
Dodgers manager Don Mattingly said that he'll ease Kendrick back into the lineup because there wasn't any opportunity for him to play in any rehab games in the Minors.
"To get started, I just want to get him out there and make sure he's healthy. Make sure we're not running him into the ground," Mattingly said. "I know Howie wants to get back in there and get a rhythm but we have to be careful without the convenience of rehab games."
The Dodgers had Utley in the starting lineup against left-hander Jeff Locke on Friday, but Mattingly alluded to Kendrick starting on Saturday against southpaw Francisco Liriano, due to a better matchup.
"We're not going to just throw him out there every day. He's no restrictions, he can do anything," Mattingly said. "I know we do want to be careful getting him back in there and not play him four or five days in a row."
Kendrick is hitting .296 with nine home runs and 49 RBIs this season. With the move, the Dodgers now have 36 players on their active roster.
Worth noting:
• Jimmy Rollins took grounders at shortstop and made throws to first base on Friday. Rollins is recovering from a sprained finger and manager Don Mattingly said that Rollins is available as a pinch-hitter and pinch-runner but can't field his position. The progress is encouraging for Rollins as he wasn't able throw without discomfort in the finger before Wednesday's game.
Rollins described the feeling from when he cut his workout short:
"It's not like a muscle you warm up. By the third throw I was like 'OK what does this feel like?' After about five, I shut it down. I didn't want to put stress on it," Rollins said.
Steve Bourbon is an associate reporter for MLB.com. This story was not subject to the approval of Major League Baseball or its clubs.