Francona defends timing of Lindor's promotion
Rookie shortstop fastest Indians player to 100 hits since 1936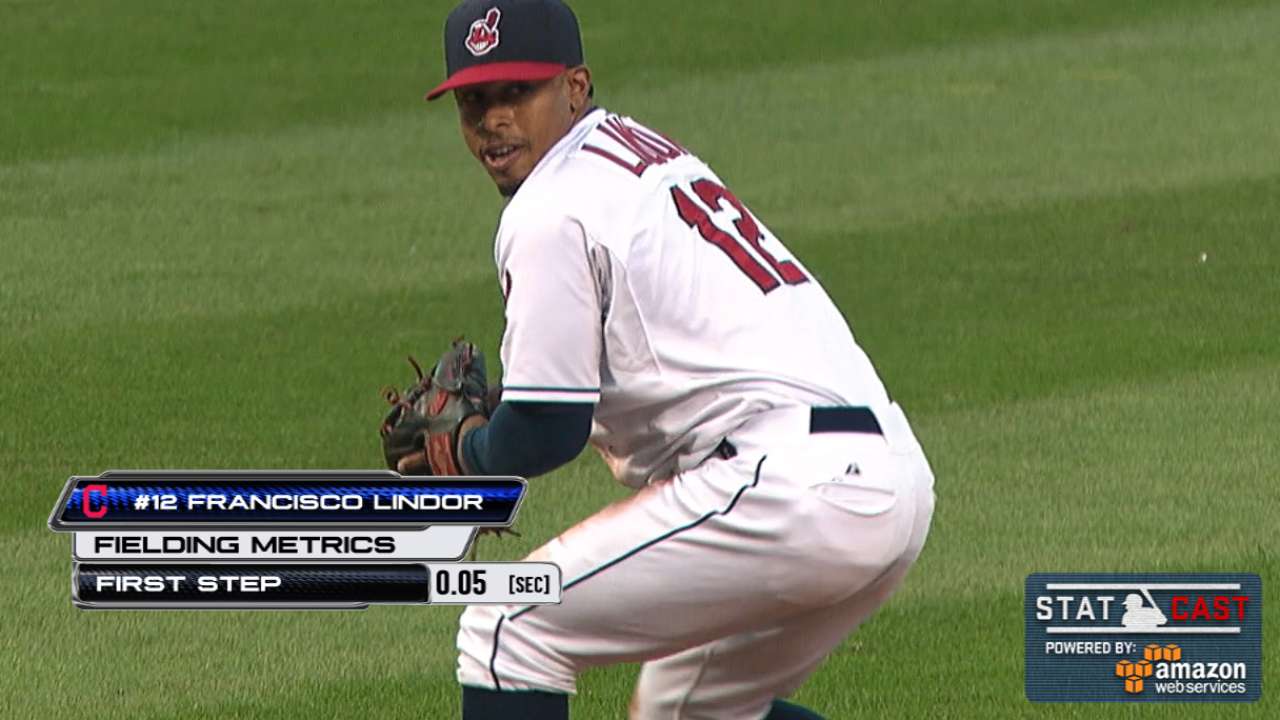 CLEVELAND -- The success that Francisco Lindor has experienced this season has not only put the young shortstop in the heart of the discussion for the American League Rookie of the Year Award, it has also helped the Indians steadily climb back into the Wild Card race.
That has created this question: Could Cleveland be in a better position right now had they called Lindor up earlier in the year?
• Is Lindor #AwardWorthy? Vote now for Best Rookie in Esurance MLB Awards
"I think it's a fun argument," Indians manager Terry Francona said prior to Friday's 12-1 win over the White Sox. "I get it, why people talk about it. I think when you sit down and think it through, it doesn't make a lot of sense."
Francona defended the Indians' decision to wait to promote the 21-year-old Lindor until June 14, following two-plus months of subpar play from Opening Day shortstop Jose Ramirez. The manager said that Cleveland did not want to make a reactionary move and he firmly believes that general manager Chris Antonetti and the team's player development staff took the right approach with Lindor.
"I know I've said it a couple of times, but I'm kind of proud that we stuck to our guns," Francona said. "I guess the mistake, to me, would've been calling a kid up before you think he's ready, because the other guy is struggling. Then, all of a sudden, you've got your best prospect and he might be struggling. That's where you can run into some mistakes."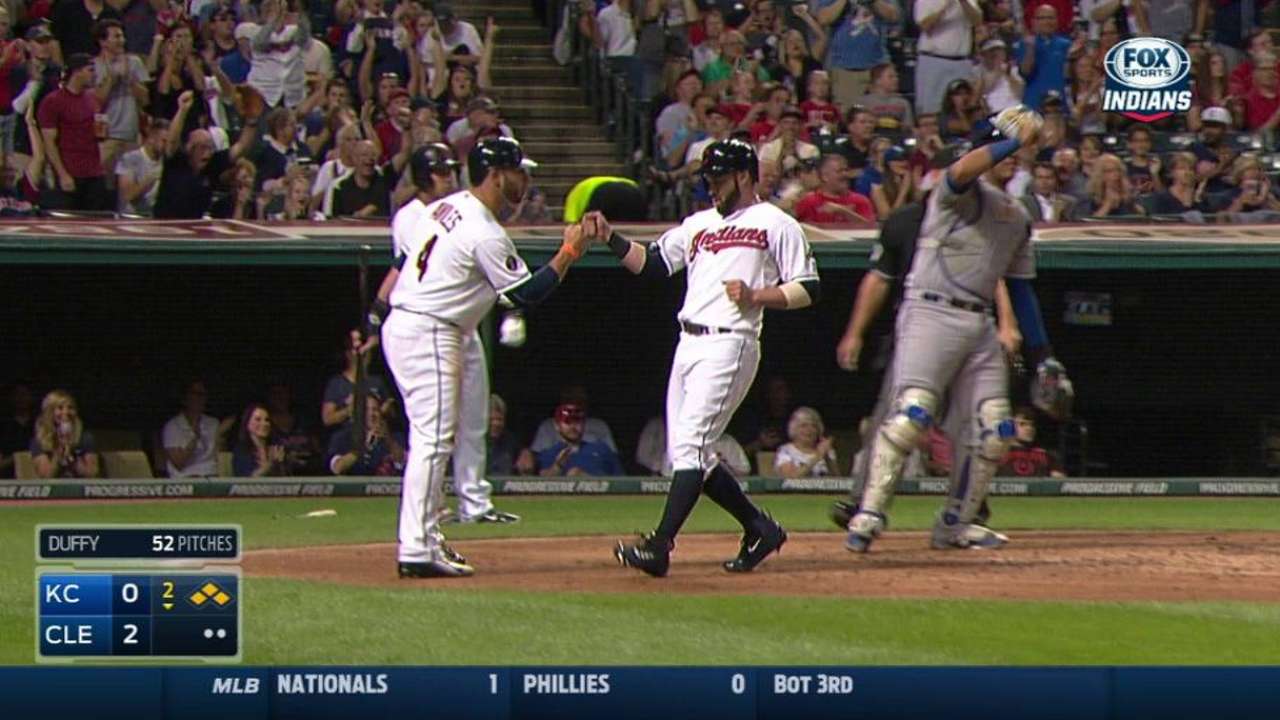 Lindor leads all American League rookies and is fourth among all Major League rookies with a 3.7 WAR, according to Fangraphs. He also leads all AL shortstops (not just rookies) with eight Defensive Runs Saved. Through 84 games with the Tribe, Lindor has a .319/.358/.485 slash line with 10 homers, 19 doubles, 42 RBIs, 43 runs and 106 hits.
Lindor reached 100 career hits in 82 games, making him the first Indians player to achieve the century mark that fast in one season since 1936 (Roy Weatherly, 67 games).
The shortstop's numbers have been given a boost by an incredible second half. Since batting .223 with a .568 OPS in his first 26 games in the first half, Lindor has hit .362 with a .947 OPS through 58 games since the All-Star break. Lindor had a strong Spring Training, but Francona did not view that as reason enough to throw Lindor into the Major League fire right away.
"If we operated like that, we'd be a mess," Francona said. "I think we try to have reasons for doing everything. With Francisco, we really wanted to give him the best chance to succeed when he got to the Major Leagues, so we held off until we thought it was appropriate. And, again, his first 100 at-bats, he didn't tear it up here, but he didn't get overwhelmed, and he's taken off since then."
Francona believes Lindor's current success supports the way the team handled the situation this year.
"I think we did what we thought was right," Francona said. "There's no crystal ball, but you have good communication and people you trust and I think we did the best we could. And I think the results have worked out really well."
Jordan Bastian is a reporter for MLB.com. Read his blog, Major League Bastian, follow him on Twitter @MLBastian and listen to his podcast. This story was not subject to the approval of Major League Baseball or its clubs.