Hamilton to receive MRI on shoulder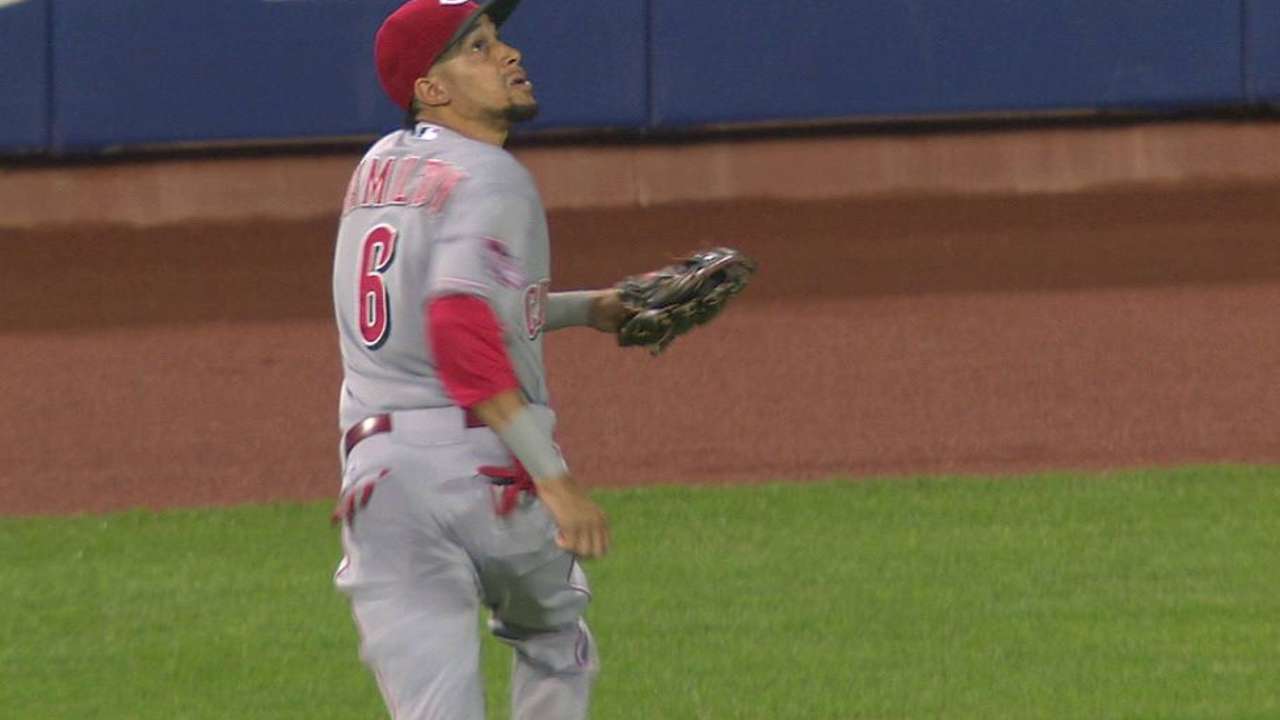 MILWAUKEE -- Reds center fielder Billy Hamilton left the team Friday to return to Cincinnati to have an MRI on his injured right shoulder.
Hamilton left in the fifth inning of Monday's game in San Francisco after feeling pain in the same shoulder he injured trying to make a diving catch against Kansas City on Aug. 18.
"He's having his shoulder checked," Reds manager Bryan Price said. "He's having an MRI done on his shoulder so we can verify that there hasn't been any significant medical issues with the shoulder that should keep him off the field."
Hamilton went on the disabled list Aug. 19 and missed 20 games before being activated Sept. 8.
In his sixth start back from the disabled list, Hamilton felt pain in his shoulder on multiple throws and again when he tried to swing a bat.
Hamilton hasn't started since exiting Monday's game, but he pinch-ran and stole second base in the ninth inning of Cincinnati's 5-3 loss to the Giants on Wednesday.
"Right now we're utilizing him as a pinch-runner and a pinch-runner only," Price said. "We would like to know if there's a chance he could get back on the field as a position player."
Also worth noting
As of Friday, the Reds have yet to announce probable starting pitchers for Tuesday and Wednesday's games in St. Louis.
According to Price, right-hander Keyvius Sampson is likely to jump back into the rotation when he returns to the team after being away due to a family matter.
"When he comes back, he will most likely be in our rotation," Price said. "That's our area of need at this point."
Andrew Gruman is a contributor to MLB.com. This story was not subject to the approval of Major League Baseball or its clubs.