Votto sits out after suspension is reduced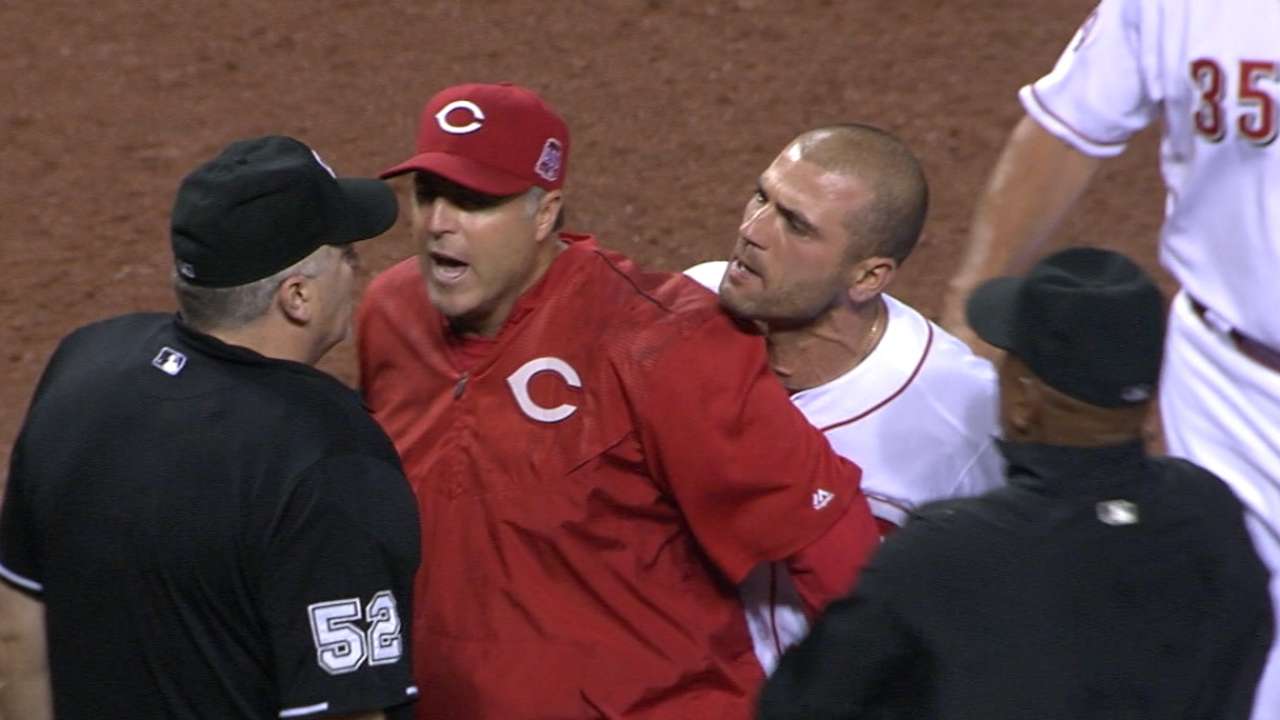 Joey Votto has had his suspension reduced to one game, and the Reds first baseman served it Friday night in Milwaukee, a game the Reds won, 5-3.
Votto was initially suspended two games for what Major League Baseball termed as "inappropriate actions" after he was ejected by home-plate umpire Bill Welke on Sept. 9.
"He's going to serve that suspension [on Friday] and we'll have him back in the lineup ready to go [on Saturday]," Reds manager Bryan Price said.
Votto was not available to reporters on Friday, as he was not at Miller Park for Cincinnati's series opener with the Brewers.
During the eighth inning of a 5-4 loss to Pittsburgh, Votto represented the go-ahead run as he batted with two men on and Cincinnati trailing by two runs. After he took a 1-1 pitch for a called strike by Welke, Votto asked for timeout and it was denied. When he turned to Price in the dugout to appeal, Welke ejected Votto.
Furious about being ejected, Votto slammed his helmet to the ground and screamed in Welke's face before being separated by another umpire and coaches. Price was also ejected.
With Votto out, rookie Adam Duvall got the nod at first base for the Reds, contributing an RBI double in the fourth inning.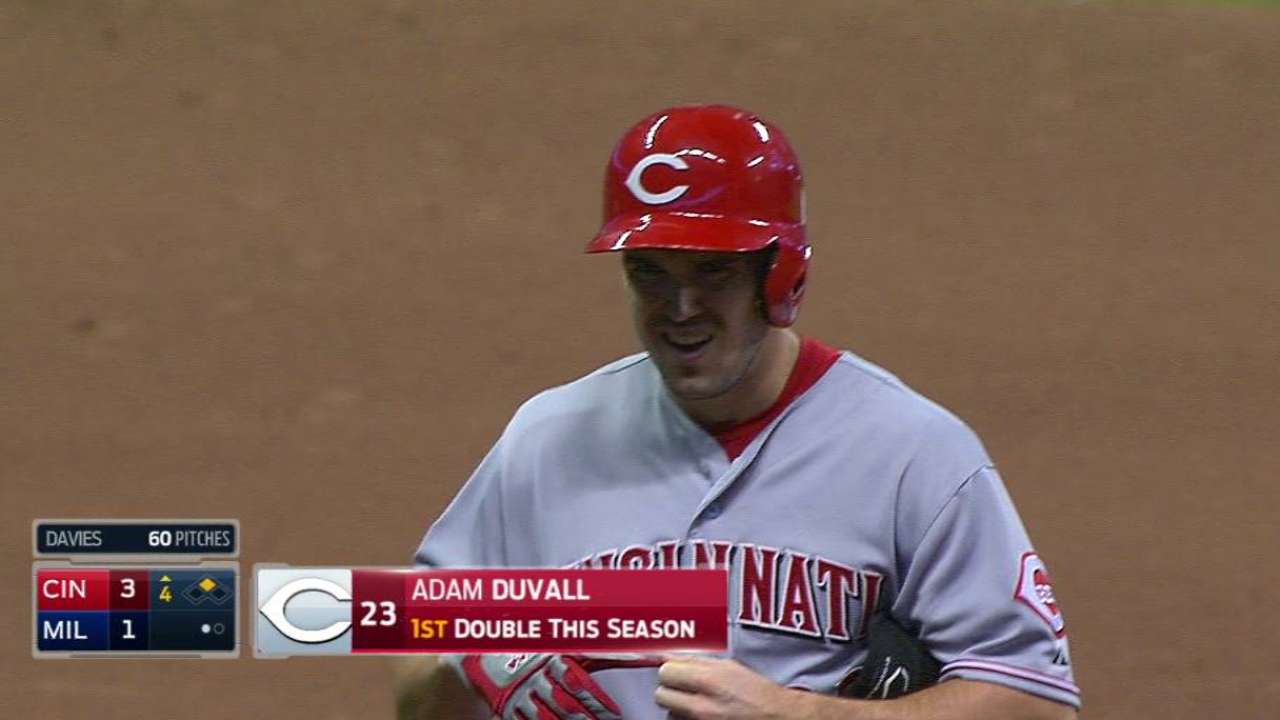 Cash Kruth is a reporter for MLB.com. Follow him on Twitter at @cashkruth. This story was not subject to the approval of Major League Baseball or its clubs.