Bryant still rolling near end of long season
Maddon wishes Kang well in recovery; Motte to hold Cornhole Challenge for his foundation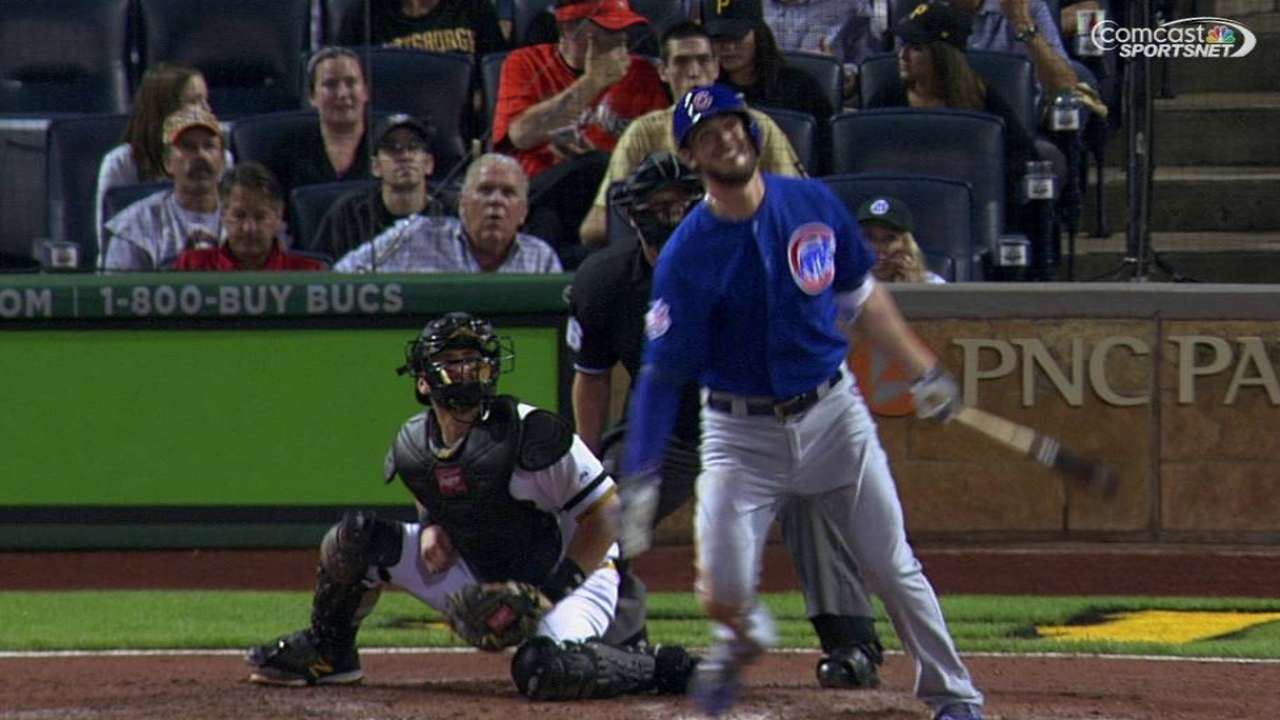 CHICAGO -- Kris Bryant did not start Friday's 8-3 win over the Cardinals, a rare day out of the lineup for the Cubs rookie. But he's been on quite a roll.
Bryant collected three hits in each of his past two games, including two doubles in each contest. According to Elias, he's the third Major League rookie in the last 60 seasons to do that, joining the Reds' Ron Oester in 1980 and the Padres' Khalil Greene in 2004.
"I'm just getting good pitches to hit and hitting them, not fouling them off or swinging through them," said Bryant, who is one home run away from tying Chicago's rookie record for home runs (25), set by Hall of Famer Billy Williams in 1961.
This is the longest season Bryant has played, but he's not tired. He took advantage of the just-completed road trip, dining on cheesesteaks every day in Philadelphia.
"It definitely is a grind, it's tough, but I think when you get to this point in the season, especially when you're playing for something like we're playing for, it's easy to get up for the games," Bryant said. "It doesn't feel like game [No.] 147. We have a lot of energy and I think we have a positive clubhouse, and guys are having fun with each other and you feed off each other. You get energized for the sluggish days, and I think that's where we're at."
• Cubs manager Joe Maddon was saddened to hear the extent of Pirates shortstop Jung Ho Kang's injury. Kang sustained a torn left meniscus and fractured tibia after a collision with Chicago's Chris Coghlan at second base on Thursday, and the Pittsburgh rookie is done for the season.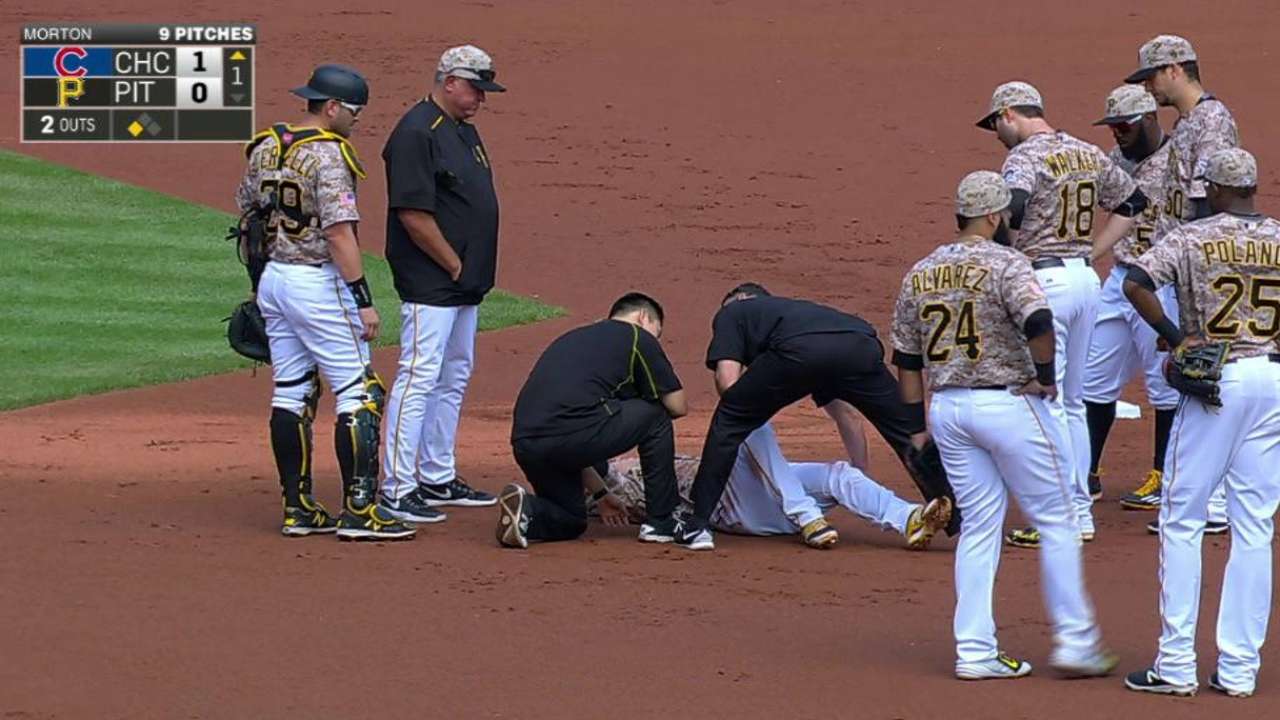 "Believe me, nobody wanted to see that fellow hurt," Maddon said Friday. "It'll be a difficult recovery, and he's very important to that team. We do wish him well. It's unfortunate it happened, but there's no apologies necessary. It was a good baseball play."
• Prior to Friday's game, the Cubs had not named a starter for Saturday. The candidates in the bullpen include Trevor Cahill, Clayton Richard, Travis Wood and Carl Edwards Jr. Maddon wanted to wait and see if anyone was needed in relief on Friday before announcing Saturday's starter.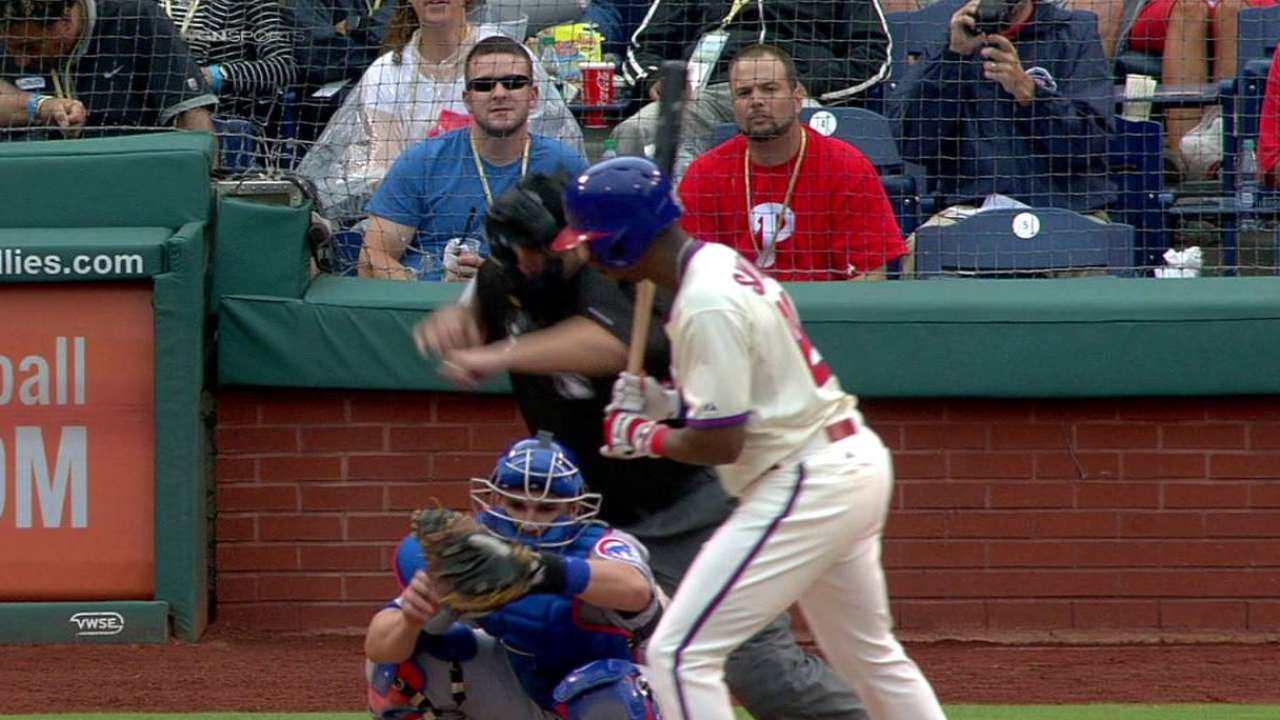 Maddon definitely likes what Richard has done out of the bullpen.
"He's got the versatility to do what you saw [Thursday], which is pitch deep in the latter part of the game," Maddon said of the lefty, who threw 3 1/3 innings against the Pirates. "It's not unlike having a versatile utility infielder. He's professional about the whole thing. I kind of like where he's at, I like his role."
• On Saturday, Cubs pitcher Jason Motte will host the inaugural Chicago Cornhole Challenge, a continuation of a similar event his foundation launched while he played for the Cardinals. Participants will compete in the outfield at Wrigley Field. Net proceeds will benefit the Jason Motte Foundation, which provides comfort and care where there is a need for those affected, both directly and indirectly, by cancers of all kinds.
Carrie Muskat is a reporter for MLB.com. She writes a blog, Muskat Ramblings. You can follow her on Twitter @CarrieMuskat and listen to her podcast. This story was not subject to the approval of Major League Baseball or its clubs.