MLB.com Columnist
Lindsay Berra
180 innings is no magic number for Harvey
Independent experts weigh in after squabble between Mets and agent Boras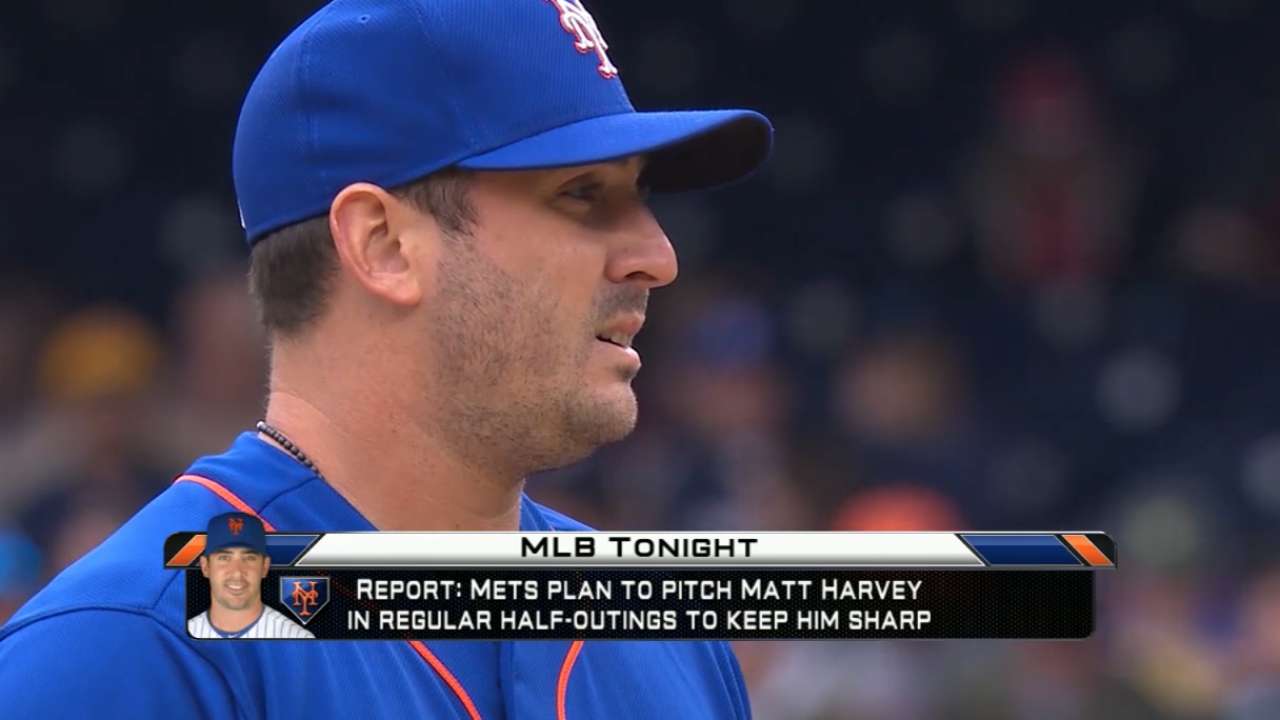 One-hundred-eighty innings. That seems to be all anyone is talking about since the squabble between the Mets and super agent Scott Boras over the workload of ace pitcher Matt Harvey -- who starts tonight at 8 ET against the Yankees and is 23 months removed from his Tommy John surgery in October 2013 -- became public over Labor Day weekend.
Boras said pitching above the 180-inning limit imposed by Dr. James Andrews would be "putting the player in peril." Mets general manager Sandy Alderson said, "It can't be this catechism of, 'It can only be X number of innings and that's it,' because there's no science to back any of that up."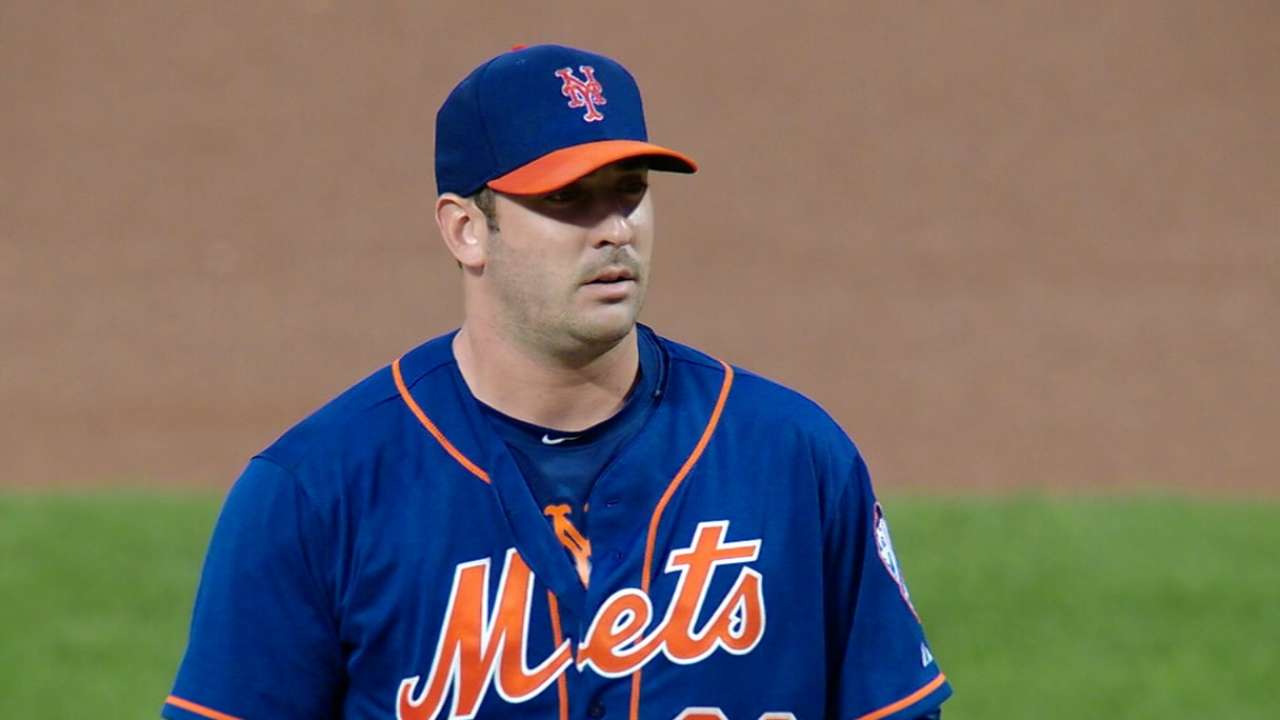 But really, there's no science behind an innings limit, period. It's simply the way things have evolved.
"In the last 10 years, no pitcher who has never thrown 200 innings in a season has gone from zero innings to 190 innings following surgery," Dr. Neal ElAttrache, a foremost expert on Tommy John surgery, told The New York Times. "Matt Harvey would be a test case."
Indeed he would. Harvey threw 178 1/3 innings in 2013, his first full season in the big leagues, before breaking down. He threw a combined 169 1/3 innings with the Mets and Triple-A Buffalo in '12. Conventional wisdom seems to suggest that if Harvey's ulnar collateral ligament snapped at a certain point, that point should not be exceeded with the new UCL, at least not in his first season back.
Of course, 180 innings is not exactly a conservative total, either, And since when do athletes let "it's never been done before" dictate their performance? The Mets certainly don't want that for Harvey, and it's not what he says he wants, either.
"I never want to put the ball down," Harvey said recently. "Obviously, I hired Scott as my agent and went with Dr. Andrews as my surgeon because I trusted them to keep my career going and keep me healthy. As far as being out there and being with my teammates and playing, I'm never going to want to stop. But as far as the surgeon and the agent having my back and looking out for the best of my career, they're obviously speaking their minds."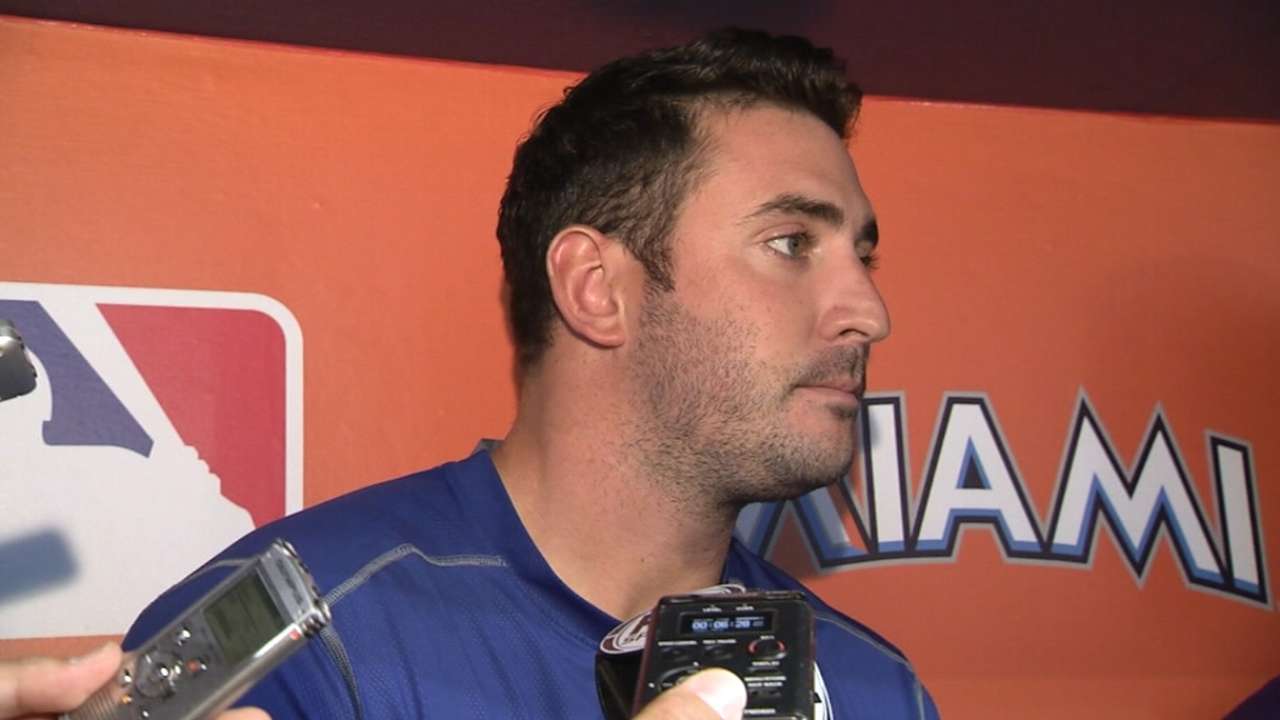 And if there was clear science on the matter, this wouldn't even be a debate. But forget science for a second, and let's just do some simple math.
Cold, hard numbers
Comparing Harvey to other pitchers coming off of Tommy John surgery is like comparing apples to oranges. Everyone is different, yes, but Harvey is unique in that after having surgery in October 2013, he did not return to play during the '14 season. In fact, he tried to publicly pressure the Mets to allow him to make a start last September, and the club nixed that idea. As a result, when he first took the mound this past February, he was 16 months post-op, rather than the typical 10-12 months.
"Harvey is more like a guy who is two years post-op than a guy who is one year post-op," said Eric Cressey of Cressey Sports Performance, who trains over 100 professional ballplayers each offseason. "With Tommy John surgery, you're asking a tendon to become a ligament, and that process usually takes about 18 months, and that is kind of the magic mark. Harvey is well past that now. He's also a workout fiend and religious about his arm care, so he can maybe push it a bit more than someone who doesn't take quite as much care."
Harvey is also very efficient, which means his innings are often rather low-stress. Among qualified starters, Harvey has thrown 14.8 pitches per inning, which is the 11th-lowest average in MLB. (Carlos Rodon has averaged the most per inning at 17.9, Mark Buehrle the fewest at 14.0). Harvey has reached 100 pitches in 15 of his 26 starts, but he has only gone past 109 once.
Here's another fun comparison: Heading into his Sunday start against the Yankees, Harvey has thrown 2,533 pitches over 171 2/3 innings. The Padres' James Shields, meanwhile, has thrown nearly 18 more innings (189 1/3) and nearly 600 more pitches than Harvey. Yet an innings limit would apply the same to both of them. In other words: Innings are not created equal.
Even "leverage innings" -- which take into account baserunners, score and point of game to assess extra stress on a pitcher -- aren't accurate. Some pitchers say situational stress increases the stress on their arm, while others say it makes no difference. As yet, there are no studies to prove either school of thought.
"There are so many more measurable derivatives than innings to talk about, but innings are simply the easiest thing to talk about," said independent pitching guru Tom House, who pitched in the Majors for eight years. "These decisions should be based on quantity and types of pitches thrown, mechanical efficiency, recovery, nutrition, body type, a bunch of quantifiable data points that, when put together, are very specific to the individual pitcher. But in the absence of any other measurable -- and many teams don't take advantage of the science that's out there -- innings it is. Read it and weep."
What's next?
The Mets have since said they are going to stick to their original plan of giving Harvey a "soft limit" of 185-195 innings in the regular season, which should amount to two or three more abbreviated outings, and a "reasonable workload" in the postseason. But it's also reasonable to suggest this discussion should never have been happening in September at all.
Did Harvey really need to be throwing 98 mph out of the gate in February? Did he need to make every one of his starts in April and May? Was it imperative that Harvey remain in the game until the seventh or eighth inning when the Mets were up 7-0 (Aug. 5 vs the Marlins) or 8-1 (July 25 vs. the Dodgers) in the fifth inning? Could he not have taken an extra rest day here and there, to help manage whatever innings limit both the Mets and Boras had in mind? In light of the Nationals shutting down Stephen Strasburg in 2012 in his first season post-Tommy John, despite their playoff berth, you'd think early discretion would be employed for the sake of postseason valor.
But again, forget simply counting innings. It's 2015, and there are advancements across the sporting landscape that should put debates about innings limits to rest.
For example, Philadelphia Eagles head coach Chip Kelly has every player on his squad using wearable technology to measure fatigue, heart rate, exertion, recovery and workload -- all considerably more telling than looking simply at minutes or downs played. Taking it to another level, the Eagles have even hired a former member of U.S. Naval Special Warfare Group 2 to interpret their data.
Some MLB clubs are trying similar tactics. Brewers medical director Roger Caplinger met with the English Premier League's Liverpool Football Club to discuss everything from how their athletes train to what they eat and how much they sleep. The Brewers have a relationship with Dr. Kyle Ebersole at the University of Wisconsin-Milwaukee and are doing joint research on heart rate and fatigue. To that end, every Brewers pitcher from the Double-A level down is wearing similar technology to that used by the Eagles.
"You have to decide what questions you want to have answered," Caplinger said. "And you have to have the right people to do it."
Many clubs, though, aren't ready to ask for data they don't understand that would suggest they make changes they're not ready to make, but that is changing. Several teams -- the Rays, Brewers and Orioles included -- have their own biomechanical tracking system, while others send pitchers to the American Sports Medicine Institute in Birmingham, Ala, -- the research wing of Dr. Andrews' practice -- or private biomechanics companies like Motus Global.
But there still isn't definitive science on any of this, which is why the Mets weren't in position to refute Boras' concerns and make the story go away.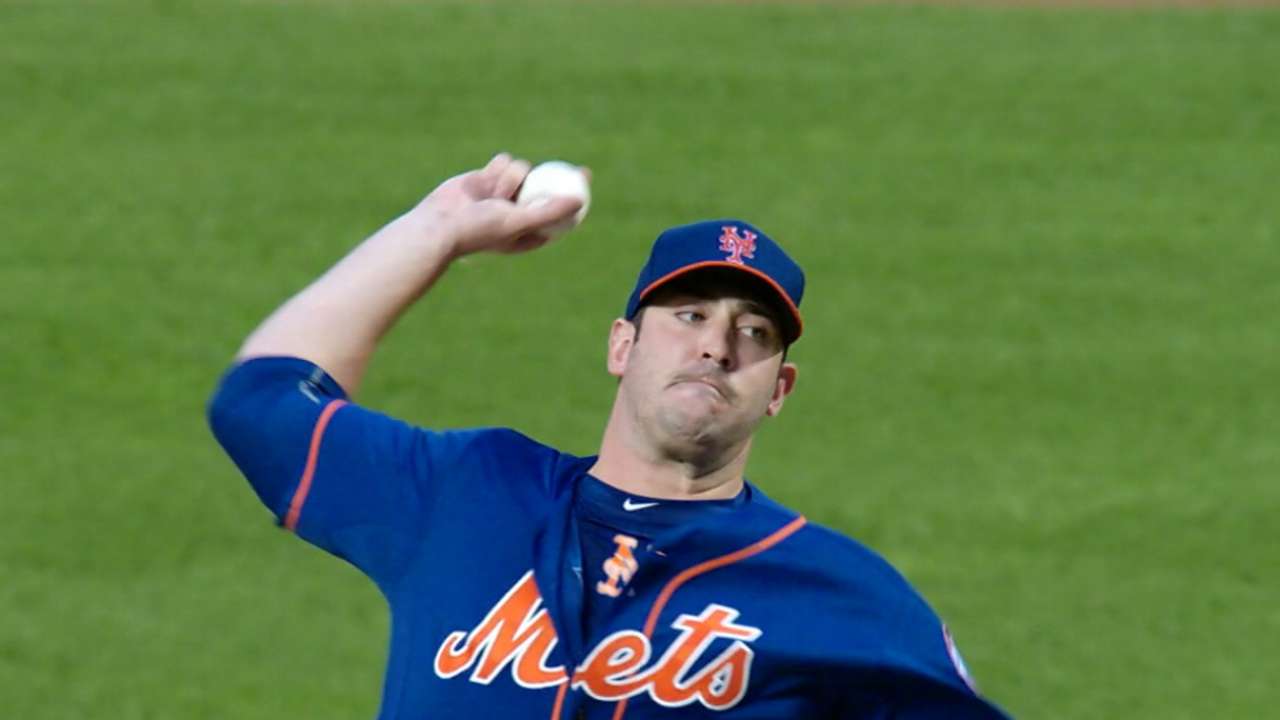 "This really is not only a Matt Harvey issue or a Mets issue, it's a baseball issue, and the greater issue is the conservatism," said pitching coach Alan Jaeger of Jaeger Sports, who has worked with Barry Zito and Dan Haren, among others dozens of other big leaguers. "There is no science behind 180 innings, it's just a number some guys in a room attached to a throwing program to rehabilitate pitchers coming off of Tommy John surgery."
Granted, a lot of those guys were doctors -- esteemed Tommy John gurus Andrews and ElAttrache included -- but doctors are often better in the operating room than the training room.
"When you lift weights, you have to break thresholds to get to new thresholds, and the arm is no different," Jaeger said. "It will either degenerate or regenerate, depending on what you allow it to do. You need to put pitchers into situations where they can grow and evolve."
Lindsay Berra is a columnist for MLB.com. This story was not subject to the approval of Major League Baseball or its clubs.