Jimmy Carter's kiss the day's top MLB GIF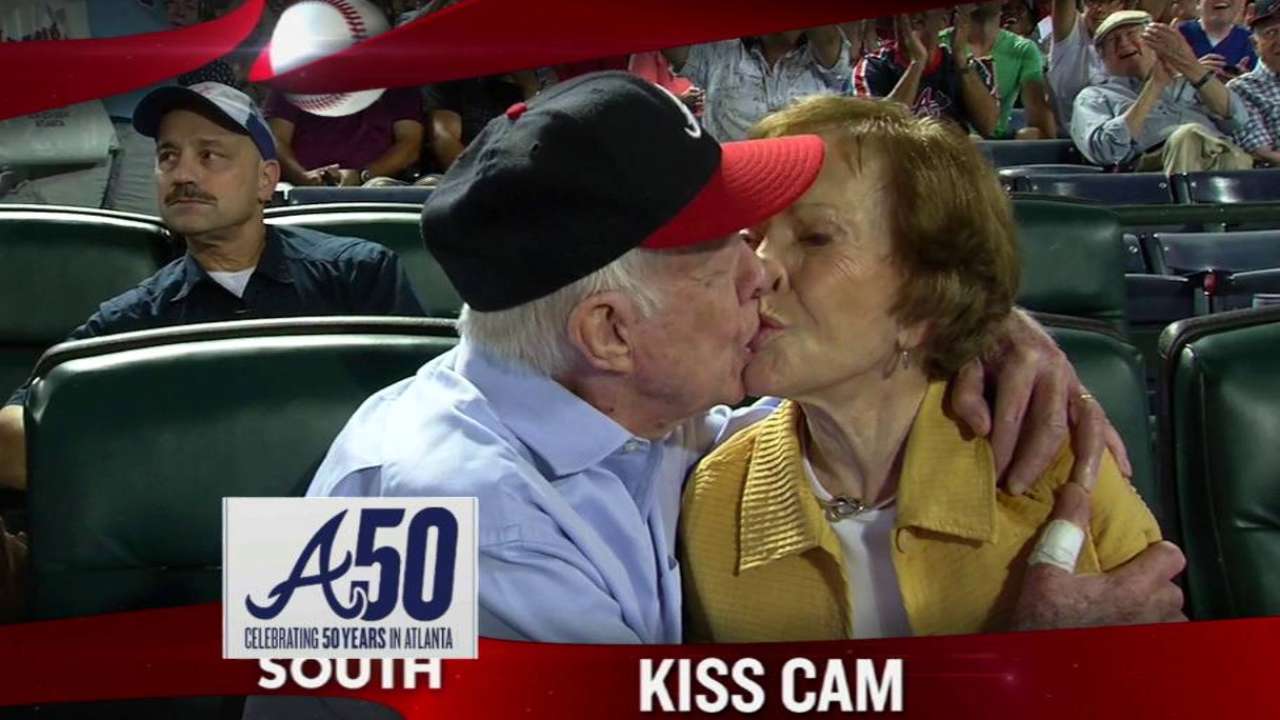 Here are the Top 5 GIFs of the day, courtesy of @MLBGIFs.
1. Presidential kiss in Atlanta
Former president Jimmy Carter and his wife, Rosalynn, stole the spotlight at Turner Field, as the former First Couple made an appearance on the Braves' kiss cam.
2. Beltre mimes making catch that Andrus makes on popup
You're not seeing double. That's Adrian Beltre doing his best Elvis Andrus-catches-a-pop-up impression.
3. Pigeons take the field in Marlins-Nationals game
A pair of pigeons take their position in fowl territory at Nationals Park.
4. Rizzo goes down and gets one
Anthony Rizzo digs deep for his 30th home run of the year. His two-run shot helped the Cubs to a third straight win over division rival Pittsburgh.
5. A final Gatorade shower in Texas
The Rangers had plenty to celebrate this week, sweeping the Astros in four games to move into first place in the American League West.
Chad Thornburg is a reporter for MLB.com. This story was not subject to the approval of Major League Baseball or its clubs.