Roark feels good, but burned by pair of homers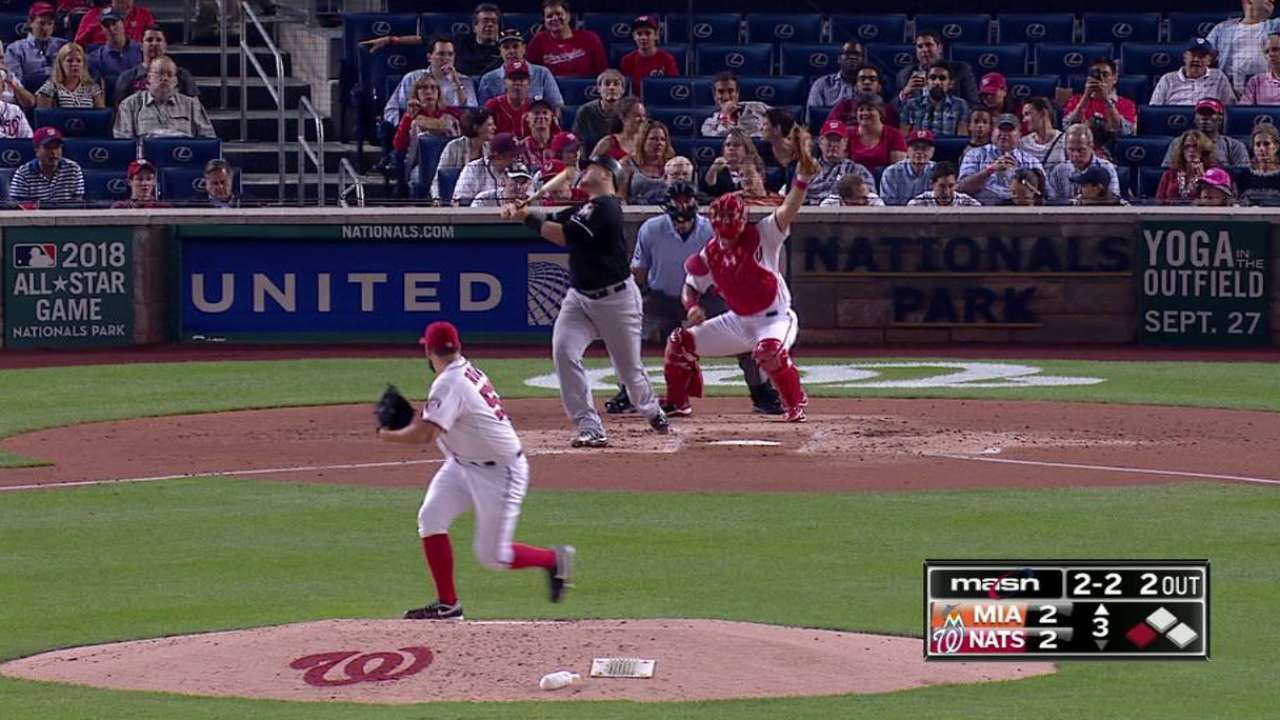 WASHINGTON -- Tanner Roark felt the best that he has all season ahead of his start Thursday, but the results were ultimately all too familiar in a 6-4 loss to the Miami Marlins.
Roark, who was making his third start since returning to the rotation earlier this month, threw five innings and allowed six runs and eight hits, including two homers. The loss dropped the Nationals eight games behind the idle New York Mets in the National League East.
"I gave up six runs, and as a starter, you're not supposed to do that," said Roark, who has shuffled between the bullpen and starting rotation for much of the season.
"You're supposed to limit the damage done, and I didn't do my job today. Honestly, it's the best I felt coming out ... all my pitches felt very good, but there were a couple of pitches here and there that I didn't execute and they hit them."
Roark allowed a two-run homer to Martin Prado in the first inning and a two-out, three-run blast to Justin Bour in the fifth. The latter gave Miami a 6-2 lead that ultimately proved too large of a deficit for the Nats to overcome.
"The one pitch to Bour was the decider," said Nationals manager Matt Williams. "Just up and in the middle a bit."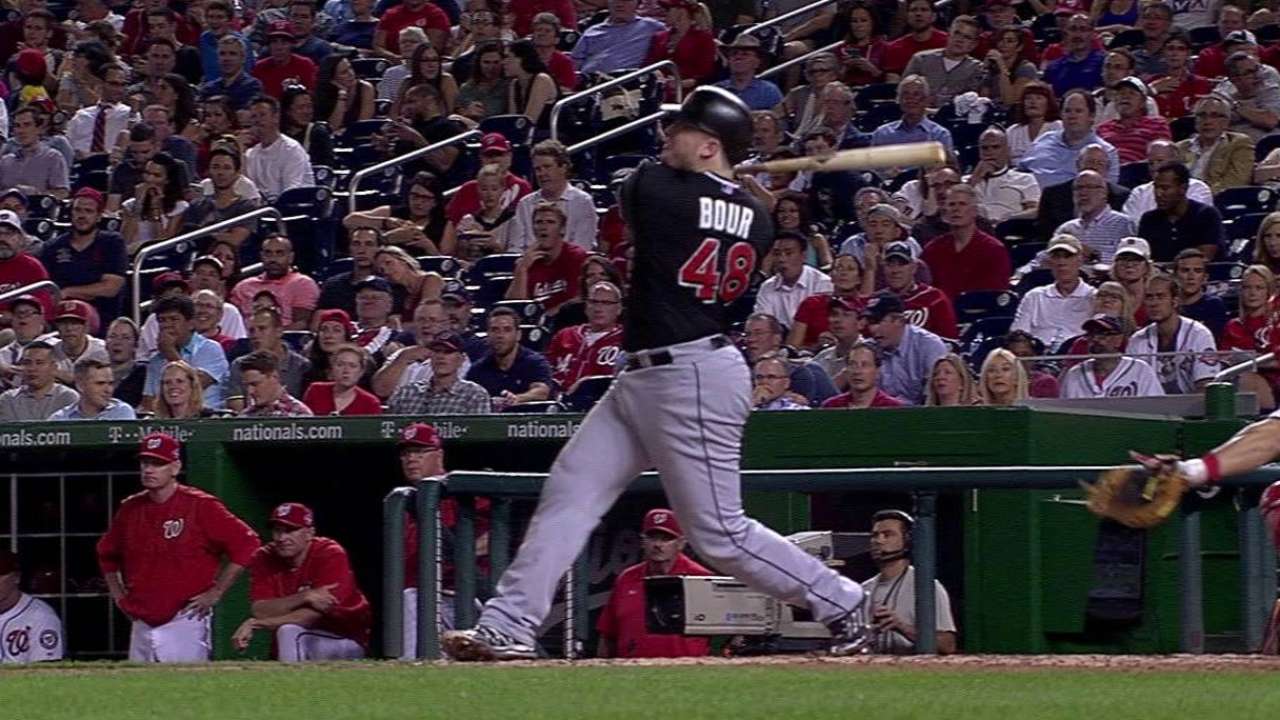 With the loss, Roark dropped to 4-6 with a 4.73 ERA. Thursday's setback was just the latest in a difficult campaign for the 28-year-old, who finished second on the Nats last season with 15 wins.
"It's been a crazy year, I'm not going to lie," he said. "But you can't put the blame on anybody but [me]. It's my job, whenever my name is called, to go out there and get outs. I'm not one for making excuses and I never will. Ultimately, it's me on the mound."
Roark has made three starts in September but has not pitched beyond the fifth inning in any of them. The right-hander says that he hasn't felt winded since returning to the rotation and that he's looking forward to getting back into a starter's groove over the final two weeks of the regular season.
"For me, since bouncing back and forth and spot starting here and there, now you get into a rhythm -- it's like the beginning of the season. You get a couple of starts and then you learn from the previous start, you work your butt off for the next start. ... Even though it's the best I felt tonight, the results weren't what I like, but I can build off it."
Roark has made nine starts this season with a 5.66 ERA in those outings. Despite an inconsistent season, Williams remains confident in Roark as a starter.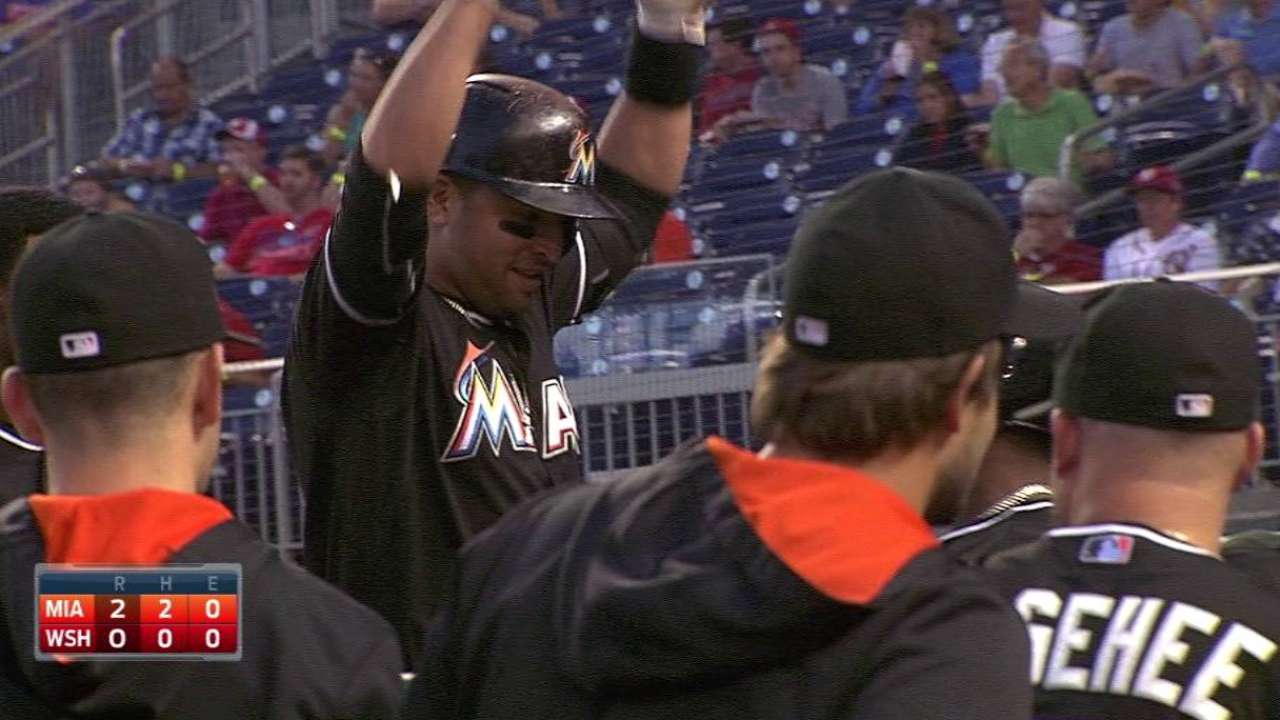 "He's certainly a starter by nature, and I think he's comfortable going multiple innings in a starting role like that," Williams said. "He threw some good curveballs, he threw some good changeups tonight. The pitch to Prado was just a slider than hung in the middle of the plate, and so it was a couple of pitches that got him."
Ben Raby is a contributor to MLB.com. This story was not subject to the approval of Major League Baseball or its clubs.