Best rookie candidates take league by storm
First-year infielders, sluggers, pitchers present intriguing vote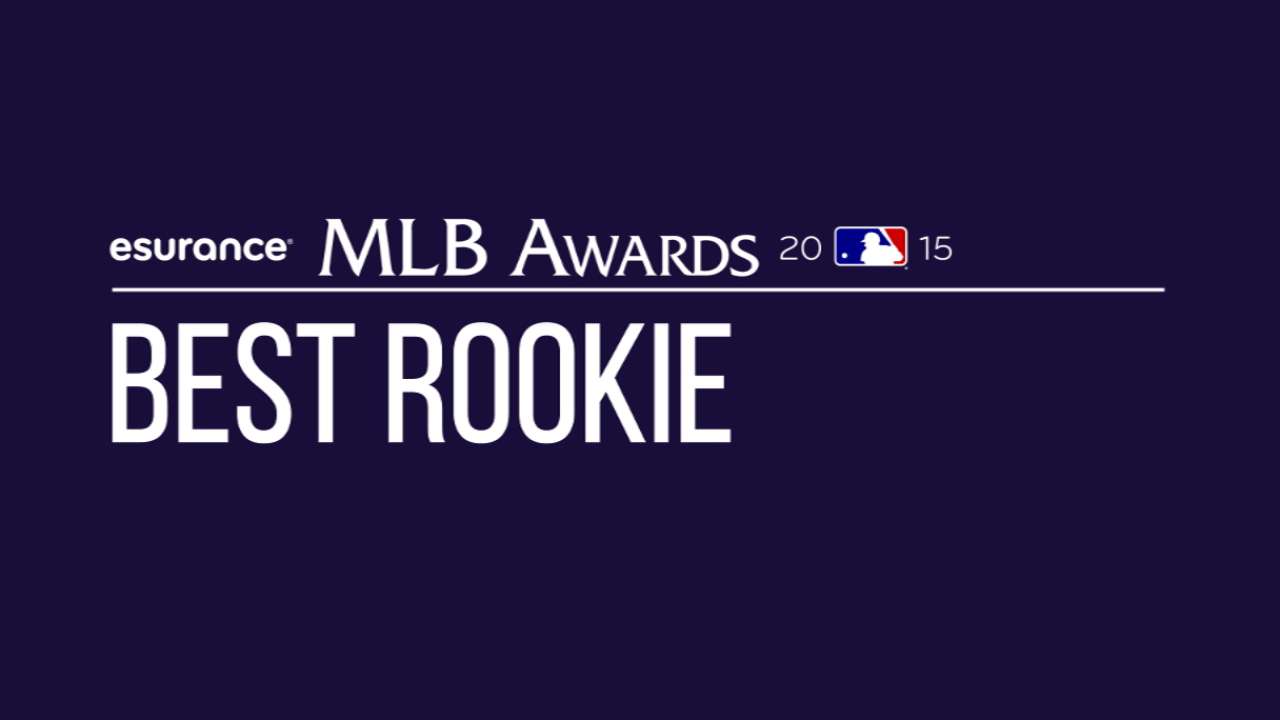 Baseball's youth movement has been one of the biggest stories in the game in 2015. More than ever, it seems, rookies are impacting rosters and electrifying fans with a level of play that far exceeds their service time.
This year, we've seen highly touted prospects become Major League stars almost overnight. The tough part is figuring out which one of these phenoms should be recognized above the others.
That makes the prestigious Esurance MLB Award for Best Rookie one of the most contentious of all the postseason honors, and the nominees feature a who's-who of more-than-qualified contenders.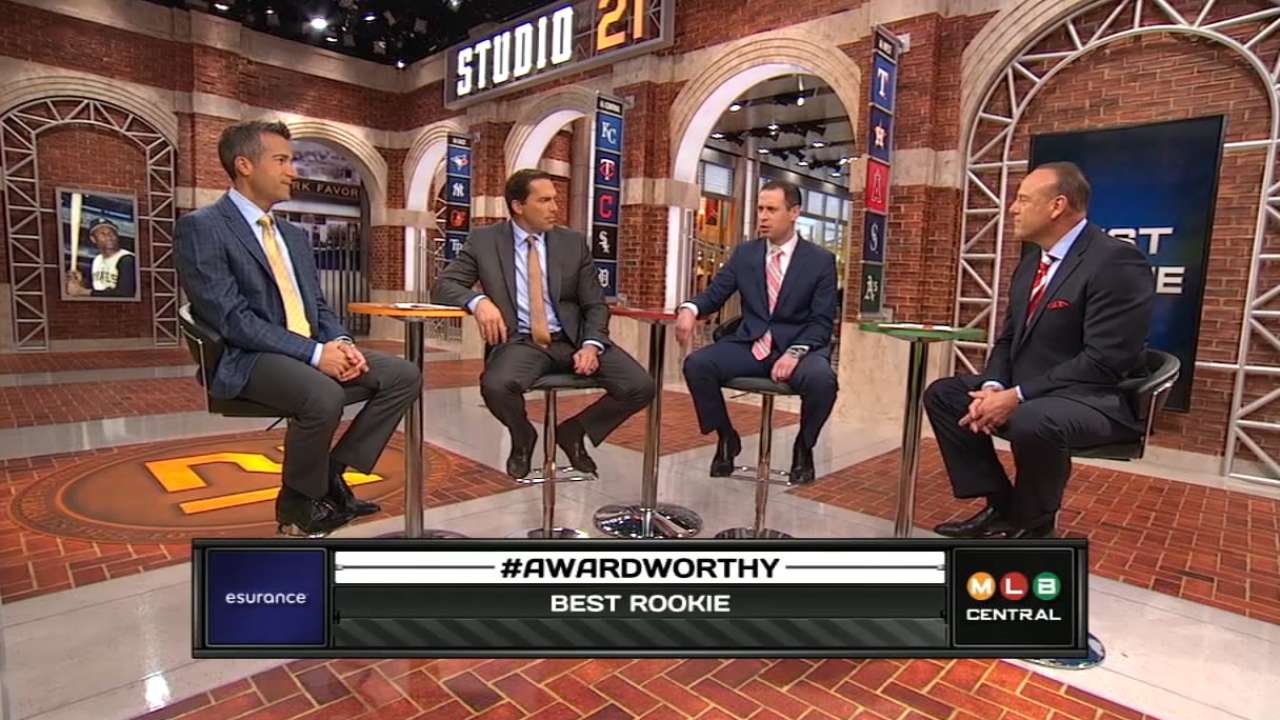 In the American League alone, there are two spectacular shortstops in Houston's Carlos Correa and Cleveland's Francisco Lindor. If you like pure sluggers, you're covered with Kris Bryant of the Cubs and Minnesota's Miguel Sano. Joc Pederson of the Dodgers and Billy Burns of the A's are speedy outfielders with different offensive skillsets; Pederson slugs and Burns does what his last name suggests, all over the basepaths.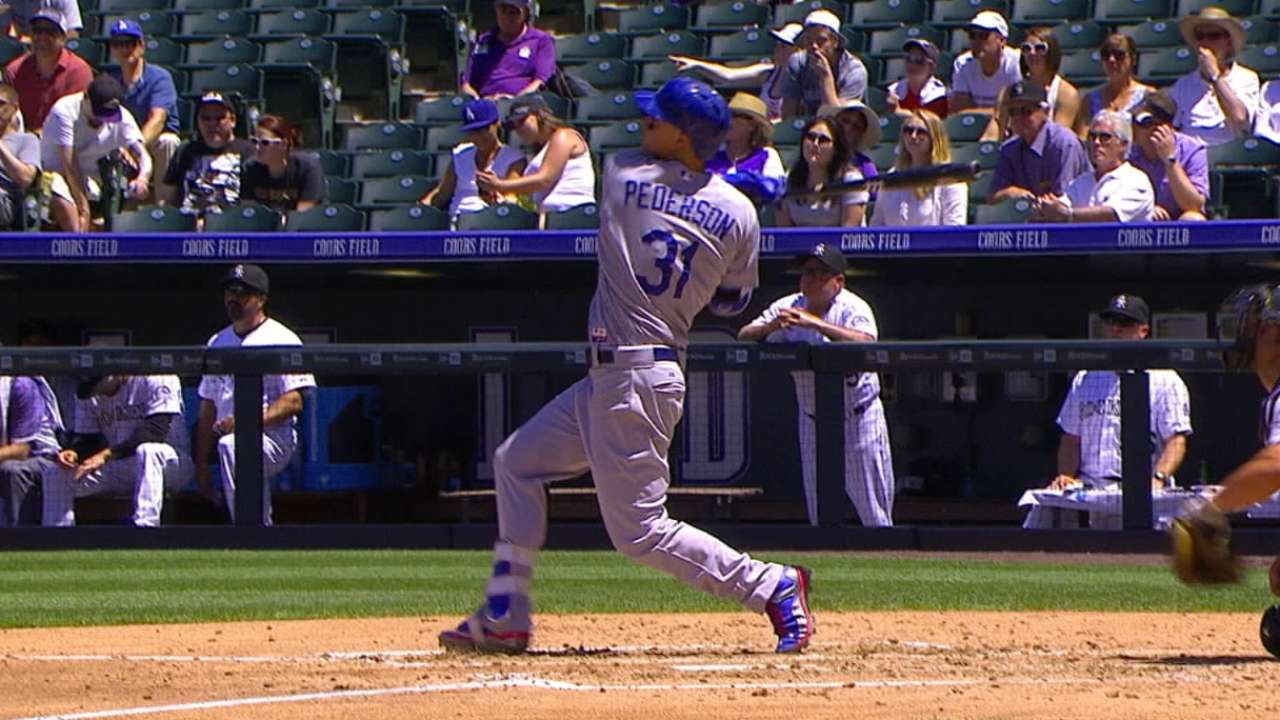 Matt Duffy of the Giants and Jung Ho Kang of the Pirates shored up their respective clubs' infields and added plenty of punch to their lineups upon their arrival in the big leagues. Catcher Kyle Schwarber of the Cubs and outfielder Randal Grichuk of the Cardinals also provided power.
Rounding out this fine list are the pitchers, and it's a sterling trio, with starters Noah Syndergaard of the Mets and Lance McCullers of the Astros plus Toronto closer Roberto Osuna.
The Esurance MLB Awards annually honor Major League Baseball's greatest achievements as part of an industry-wide balloting process that includes five components, each of which accounts for 20 percent of the overall vote: media, front-office personnel, retired MLB players, fans at MLB.com and Society for American Baseball Research (SABR) voters.
• Who is #AwardWorthy? Vote now for Best Rookie
Individual awards will go to the Best Major Leaguer, in addition to the winners in the following categories: Best Everyday Player, Starting Pitcher, Rookie, Defensive Player, Breakout Player, Bounceback Player, Manager, Executive, Social Media Personality and Postseason Performer.
Winners will also be recognized for the year's best offensive play, defensive play, Moment, single-game performance, Social Media Post, Celebrity Fan, Fan Catch, Interview, TV call, radio call, Player-Fan Interaction, Video Board Moment and Trending Topic.
Correa, the No. 1 overall pick in the 2012 Draft, is 20 years old and didn't arrive on the Major League scene until early June, but it hasn't stopped him from hitting 18 homers, driving in 52 runs, stealing 12 bases and putting up an OPS of .840 through Wednesday. Lindor didn't come up to the bigs until six days after Correa, but he has put up an OPS of .835, hit nine homers and driven in 41 runs through Wednesday while playing excellent shortstop.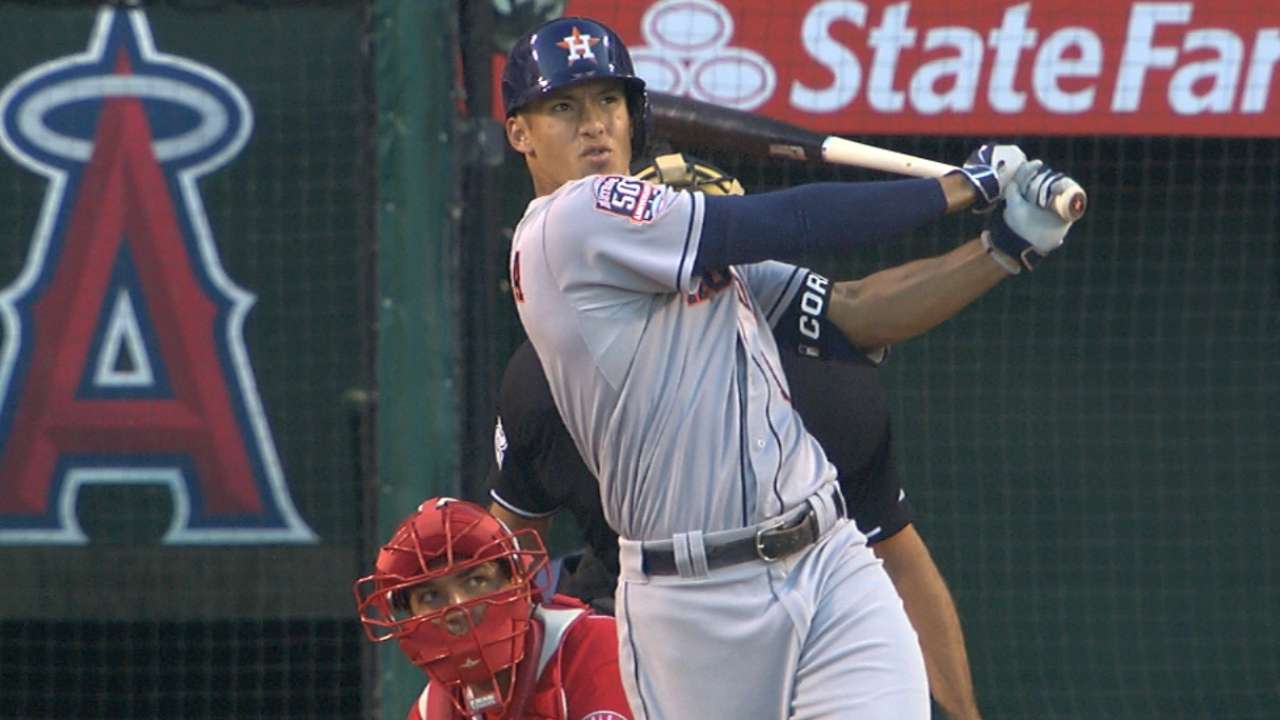 Meanwhile, Sano (16 homers, 47 RBIs, .950 OPS through Wednesday) has done a lot since coming up to the Majors on July 2, and Bryant, who arrived April 17, has 24 homers and 92 RBIs through Wednesday. Bryant's teammate, catcher Schwarber, wasn't promoted until June 16, but he has hit 16 homers.
"It's pretty remarkable," Chicago starter Kyle Hendricks said of the Cubs' duo. "You'd think they'd take a step back, but they keep hitting. It's fun to watch, especially for how young they are -- just coming up, to produce like this is unbelievable. It's fun to come to the ballpark every day and watch that."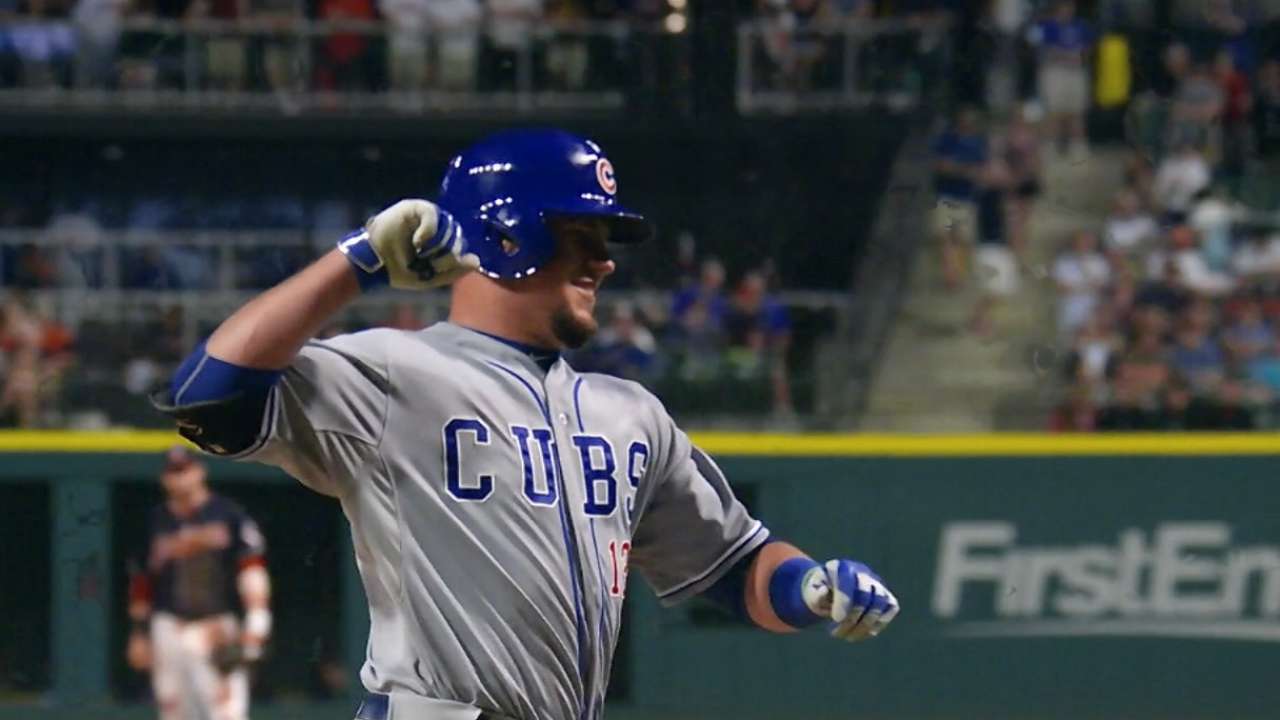 The same is being said about Pederson (25 homers), Burns (.297 batting average, 27 stolen bases), Duffy (.301, 71 RBIs), Kang (.816 OPS, 15 homers) and Grichuk (.895 OPS, 16 homers).
And on the mound, one has to wonder where the Mets, Astros and Blue Jays would be without their star rookie pitchers.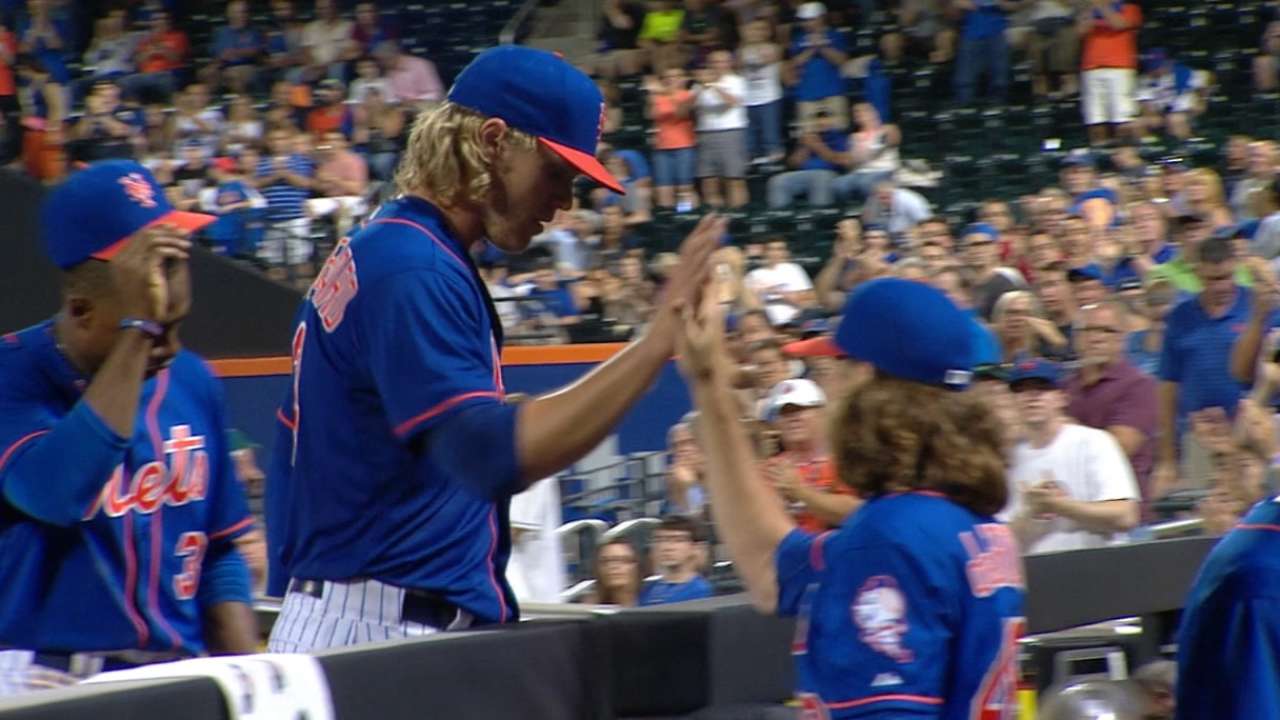 Syndergaard (8-6, 3.20 ERA, 137 strikeouts in 129 1/3 innings through Wednesday) has become a vital cog of a young New York rotation that is steaming toward the postseason. McCullers (3.10 ERA, 102 strikeouts in 101 2/3 innings) has helped power the Astros to playoff contention and Osuna (16 saves, 2.02 ERA) has solidified the back end of a Blue Jays bullpen that is well on its way to October baseball.
Voting will remain open through Nov. 13 by visiting mlb.com/awards. Winners will be announced live on MLB Network and MLB.com on Nov. 20.
Doug Miller is a reporter for MLB.com. Follow him on Twitter @DougMillerMLB. This story was not subject to the approval of Major League Baseball or its clubs.