Spector discusses his ideas on realignment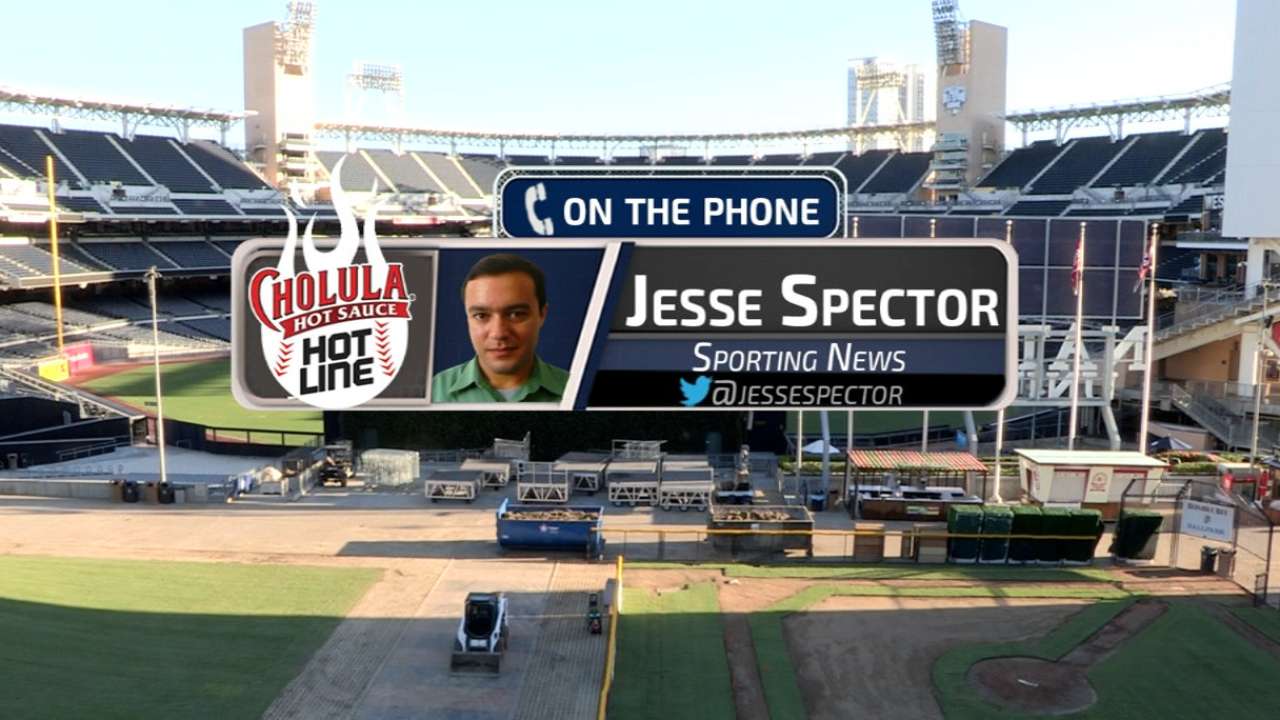 Jesse Spector of The Sporting News called in to Padres Social Hour on Wednesday to discuss a piece he has been working on that covers realignment -- a team's movement between the National League and the American League or vice versa -- and how it might be a good thing for Major League Baseball. Specifically speaking on what inspired him to work on his article about movement between the AL and NL, Spector had a lot of good to say about MLB's attempt at fostering and promoting "natural" rivalries:
"[What inspired me was] watching the Astros and Rangers, and them having -- what is now -- a 'real' rivalry that is a lot of fun," said Spector. "When you think about how long the Astros were in the National League and then upon making the move to the American League, it didn't seem like much for a couple of years."
Spector continued on saying "Houston was a [last place] team last year, as were the Rangers, too, in 2014. But now, both are fighting for first place in the AL West. … To see these teams with local interest in both teams and bragging rights on the line, I think it's something through time that [realignment and Interleague Play] has been made possible."
For Spector, realignment -- specifically "regionalizing" divisions -- doesn't just come with perks of rekindled rivalries, but rather it also comes with a chance for "better baseball."
"If you put all of the teams together in geographic alignments," said Spector, "what that would do for fatigue over the course of the year … would make for a better on-field product and fresher players."
Spector went on to discuss his thoughts on changing, not only the regular season, but the postseason format for baseball as well.
"Five divisions with five division champions in the playoffs, then six Wild Card teams … then it would fall into a [similar bracket] to help create the possibility of maybe even a Dodgers-Padres World Series or even a Yankees-Red Sox World Series."
To hear more about Spector's ideas on realigning baseball and some of the other thoughts he has on reinventing the sport, watch the entire interview in the video above. For more interviews, highlights and Padres content just like this, check out padres.com/socialhour.