Twins have no plans for Hughes' next start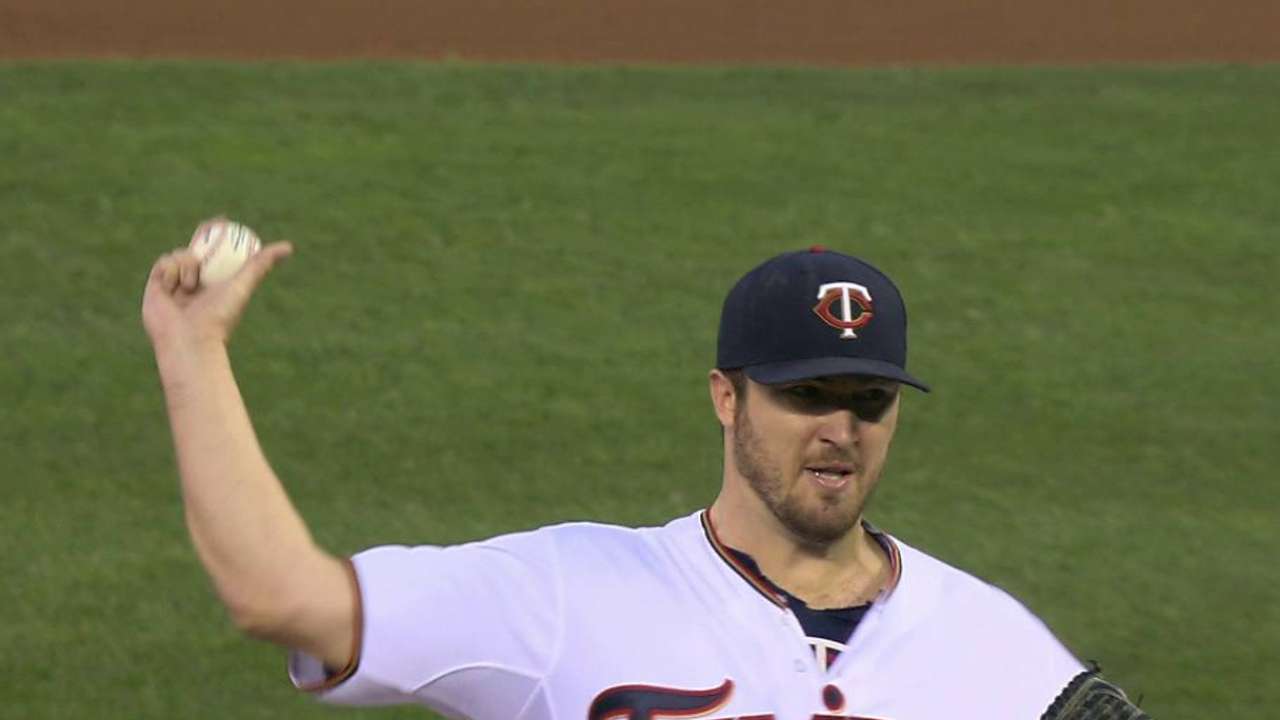 MINNEAPOLIS -- Twins manager Paul Molitor said right-hander Phil Hughes won't start again this homestand and he still hasn't decided whether the righty will start again this season.
Hughes, who had been out since Aug. 9 with a lower back injury, made his return on Tuesday, but he lasted three innings, allowing three runs on six hits and a walk in a loss to the Tigers. He would've been in line to start on Sunday against the Angels, but rookie right-hander Tyler Duffey will start instead. After Monday's off-day, the Twins are then scheduled to start Ervin Santana in the series opener against the Indians on Tuesday. Tommy Milone will start on Wednesday, and either Mike Pelfrey or Kyle Gibson will start Thursday.
"[Hughes] is not slotted into the rotation at this point but I haven't finalized things past Cleveland," Molitor said. "I'm hoping he's potentially available [in relief]. However, it might be unlikely he gets in this weekend but I'll have him out there on Saturday and Sunday just in case. We'll see going forward, because I know he's not going to pitch until at least next weekend."
Molitor said he met with Hughes on Wednesday to explain the situation to him and that Hughes took it in stride.
"I tried to make it fairly clear to him, at least here in the short term, and he was fine," Molitor said. "He understood. We'll keep trying to figure it out. We have to see how other people respond here over the next four or five days, too. Some of that may play into when and if he gets another shot to go out there."
Molitor added he hasn't ruled out Hughes starting again this season. Duffey could be shut down late in the year to limit his innings, while Pelfrey has struggled recently with a 7.64 ERA over his last four starts.
"I'm not closing any doors on what he might or might not do from here on out," Molitor said. "I'm just going to tell you he's not scheduled to pitch here in the short term. And whether he stays in the bullpen the rest of the year or he gets another start before we're done, I'm not sure."
Rhett Bollinger is a reporter for MLB.com. Read his blog, Bollinger Beat, follow him on Twitter @RhettBollinger and listen to his podcast. This story was not subject to the approval of Major League Baseball or its clubs.